Will you be travelling somewhere in East Africa soon and are wondering where to stay while you are there?
Well, that's something my readers ask me about often, so I thought I'd put together a resource page for anyone who might be interested.
The recommendations on this page fulfill two requirements: 1) I have been to each of these places myself, and 2) they each have an average user rating of at least 8.0, or "Very Good", on Booking.com (no need to take just my word for it!)
The establishments listed under each city or town are ordered in a sort of value-for-money ranking, with the high-end options that offer the best value for money at the top of the list and the less expensive establishments that offer good value—or more high-end ones that don't quite offer as much value—at the bottom.
I will continue to add more recommendations as I discover other great places across the region.
If you would like to find out more about each establishment, simply click on its name to be redirected either to a page on my blog that will tell/show you more about it, or a page off my blog where you'll not only be able to learn more about the establishment but also to make a booking there.
If you don't find what you are looking for among these recommendations, please feel free to send me an email at [email protected] It would be my pleasure to help you find something better suited to you.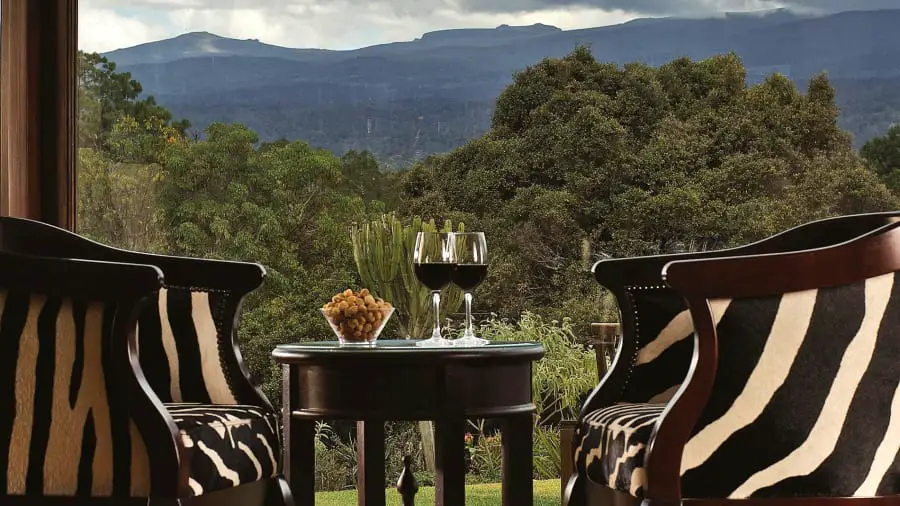 If you do end up staying at any of these establishments, please let me know what you thought in a comment below. (If you have other establishments that you would like to recommend to me and others, also please let me know by leaving a comment below.)
I hope you find my recommendations useful.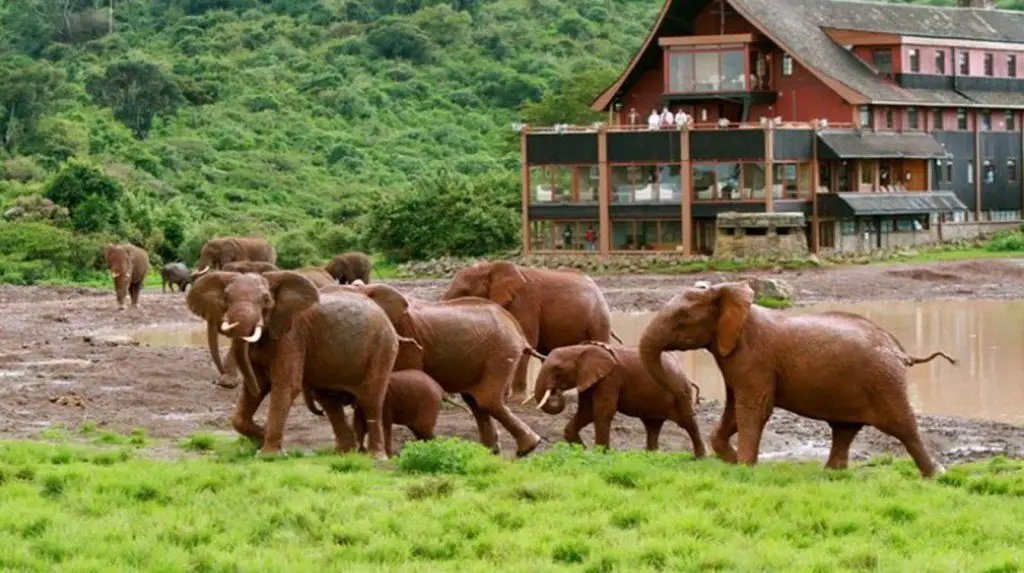 Table of Contents
With no further ado, here are great places to stay when you are in….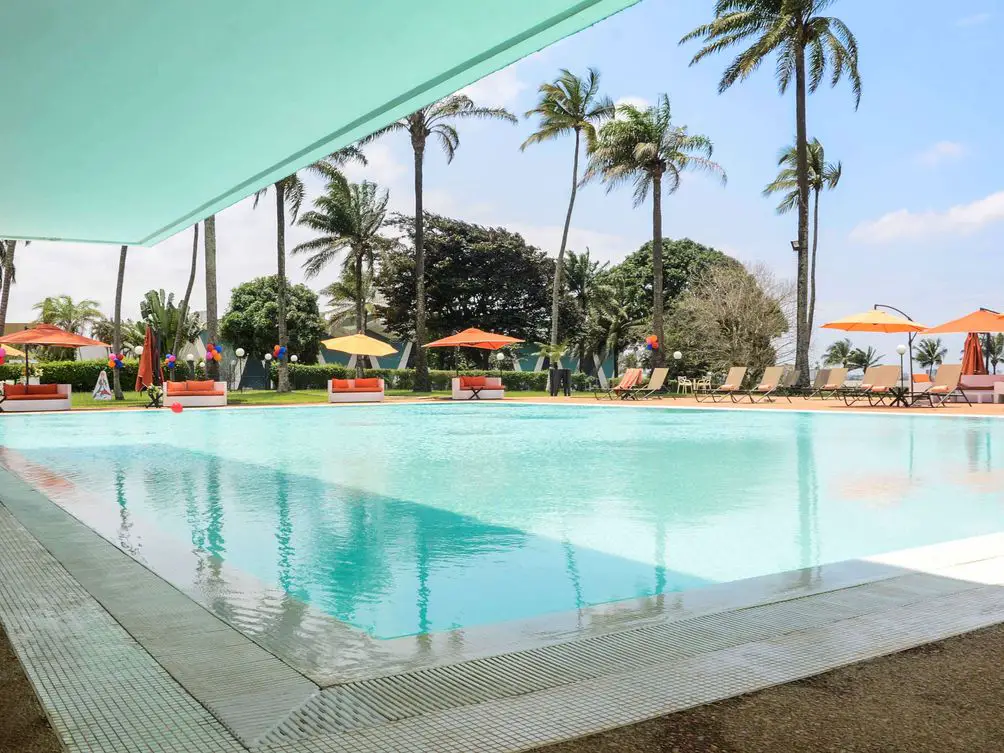 Côte d'Ivoire (Ivory Coast)
Abidjan
Sofitel Abidjan Hôtel Ivoire – Historically one of the best hotels in Abidjan, Hôtel Ivoire has been renovated relatively recently. The hotel overlooks the Ebrié Lagoon, has beautiful water features, a choice of bars and eateries, and stunning views of downtown Abidjan.
Hotel Tiama – Good business hotel in the center of downtown Abidjan
Ethiopia
Addis Ababa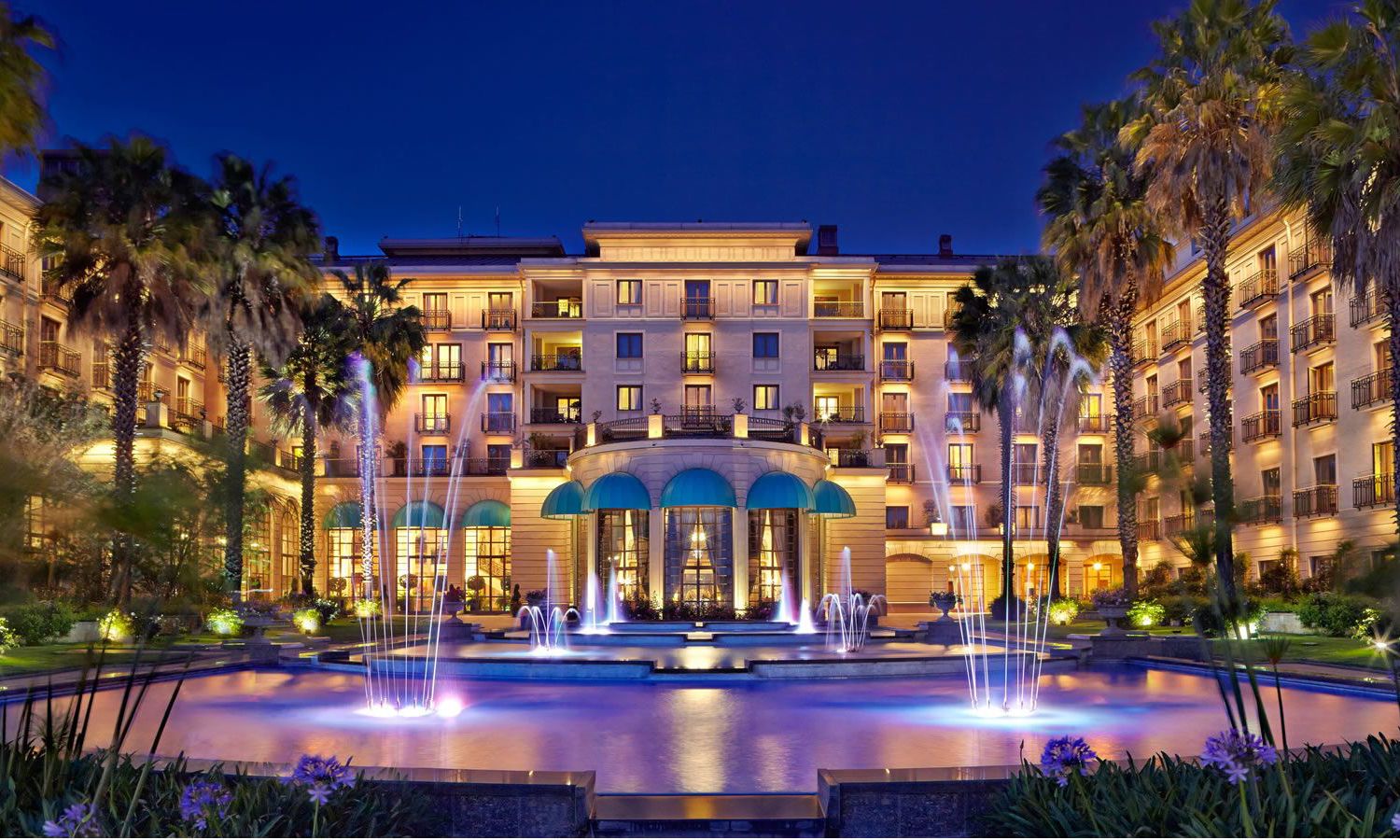 Sheraton Addis – A beautiful grand hotel in the heart of Addis Ababa
Kenya
Mombasa
Serena Beach Resort & Spa – The Serena Beach Resort & Spa is my favorite hotel in Mombasa. Why? To begin with, because it has the cleanest beach and the whitest sand that I have ever seen anywhere in Mombasa. Also, everything about the hotel, including its architecture, serves to remind you that you are on the charming Swahili coast. The Serena brand, which I must admit I am partial to, lives up to its promise of great food and amazing service at this establishment too. Another thing I particularly like at the Serena Beach Resort & Spa is the quiet calm at the establishment. The only thing that could be a bit of an issue here is that the Serena Beach Resort & Spa, located on Shanzu Beach, is about a 20-minute drive from the livelier parts of Mombasa. This may or may not be a problem depending on what kind of Mombasa holiday you have planned.
Nairobi

READ ALSO: 5 Places to Stay in Nairobi for $50 or Less
Nanyuki

Fairmont Mount Kenya Safari Club – If you are looking for luxury accommodation from where to enjoy the beauty of Mount Kenya, the Fairmont Mount Kenya Safari Club might be the place for you. Set on 100 acres in Nanyuki, and originally the holiday retreat of American movie star William Holden, Mount Kenya Safari Club has grounds and views that are simply to die for. The food is good, there are lots of activities to participate in, and what amazed me most when I was given a tour of the property is the variety of accommodation available. There seemed to be something for everyone!
Sweetwaters Serena Camp – Sweetwaters Serena Camp was my first experience of a tented camp. What surprised me most was how luxurious the "tents" were. These tents had solid floors, electricity, ensuite bathrooms with hot-water showers and flushing toilets, wardrobes, and a turndown service that gave you the pleasure of discovering a hot water bottle when you slid into your bed at night. Still, that was not the best part of the Sweetwaters experience for me. The best would have to be sitting on the private veranda in front of my tent taking in the view and having animals wandering up to what felt like the front of my tent to drink from the waterhole near the hotel (luckily, there was a trench between the waterhole and tents, so the animals couldn't actually get all the way to the tent). The food at Sweetwaters Serena Camp is very good, and all in all what amazes me most about Sweetwaters is how the experience of being in the wild can coexist so seamlessly with the feeling of being in the lap of luxury.

Nyeri / Aberdare National Park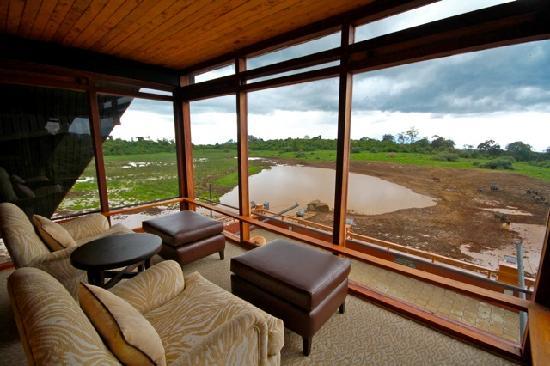 The Ark – The Ark is a once in a lifetime experience. This lodge, modeled on Noah's Ark from the Bible, overlooks a floodlit waterhole and salt lick inside the Aberdare National Park. Once you get to The Ark, doors are locked at 6 p.m. and for your safety not unlocked again until six o'clock in the morning. In that time, you get to be holed up in The Ark as animals come to drink at the nearby brightly lit waterhole. From there, you get to watch them up close and personal as they remain completely oblivious to you. The best way I can sum up the experience is that it feels like coming eye-to-eye with an elephant…all that while you dine, have drinks, and connect with fellow guests in a cozy cabin-like interior, complete with a fire burning in the fireplace. The Ark offers a completely magical experience that I recommend highly.
The Aberdare Country Club – To get to The Ark, you first have to check in at its sister establishment, the Aberdare Country Club, which is an amazing place to be in and of itself. Why? Because set in a 1300-acre wildlife sanctuary in the Aberdare Highlands—which are part of The Great Rift Valley—the Aberdare Country Club offers views that had me proclaiming this area the most beautiful part of Kenya I had ever seen. The views, consisting of the Solio Game Sanctuary (famous for its rhinos) to the north, the Aberdare Mountains to the west, and Mount Kenya to the east, are simply stunning! All this you get to enjoy from an establishment steeped in Kenyan settler charm and from cottages lined up Kamatongu Hill: the higher up the hill, the better the view. The food at the Aberdare Country Club is plentiful and amazing, and the nature walks are not to be missed (the Aberdare Country Club Game Sanctuary is home to zebra, giraffe, impala, warthog, duikers, leopards, and many species of birds)!
Rwanda
Karongi (Kibuye)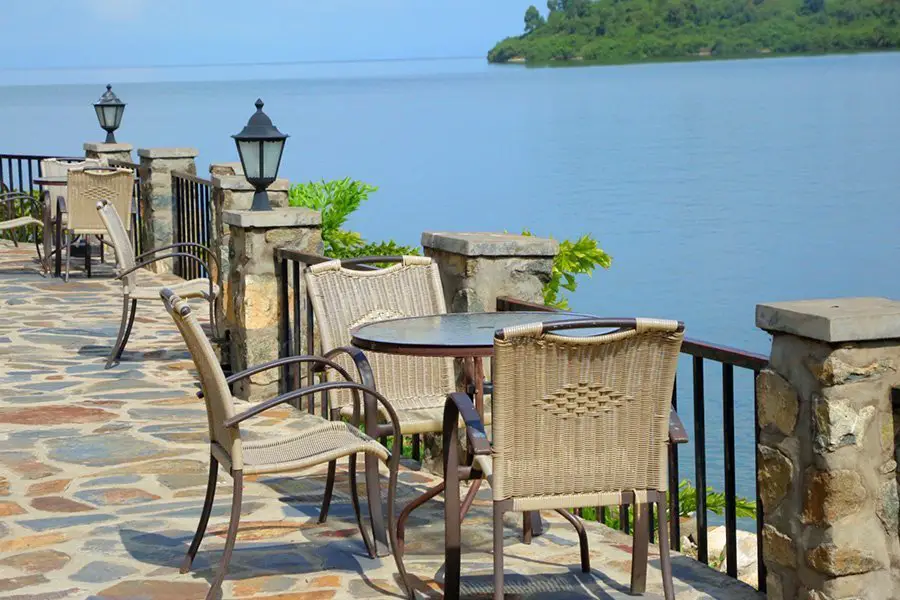 Moriah Hill Resort – One doesn't normally think of beautiful water experiences when they think of Rwanda—especially that it is landlocked—but Lake Kivu, in Western Rwanda, is one of the most beautiful bodies of water I have ever seen. Karongi/Kibuye (new name/old name), an easy 3-hour drive from Kigali, is one town from which you can enjoy Lake Kivu. Moriah Hill Resort, on the shores of Lake Kivu, is one of the best properties in the area. From there, you can arrange excursions to tour the lake by boat or simply enjoy lake views from the privacy of your room.
Kigali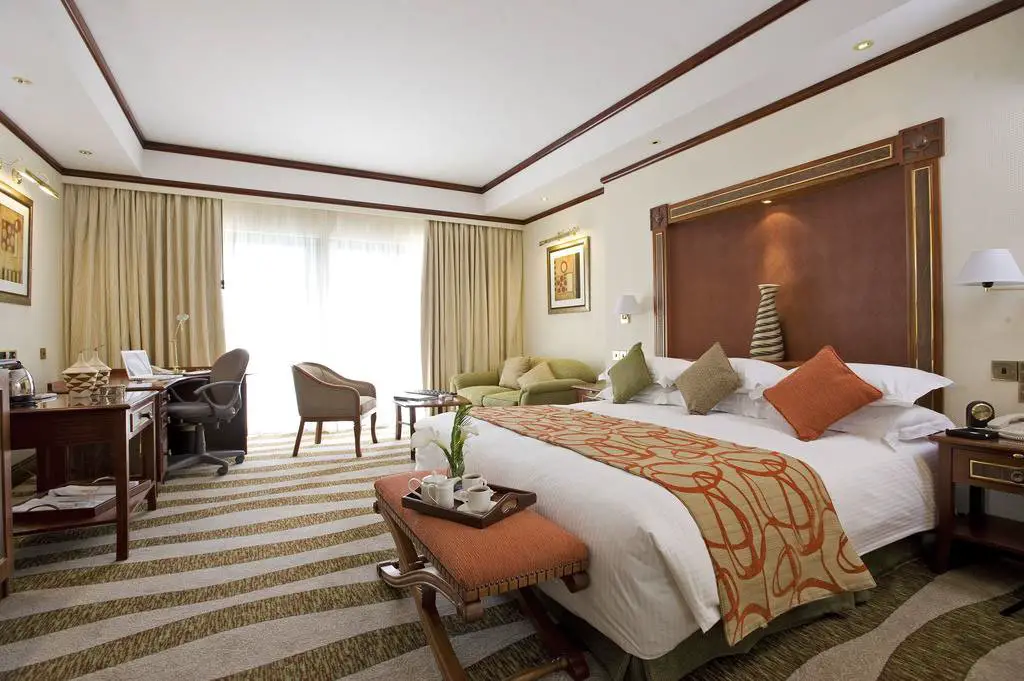 Musanze (Ruhengeri)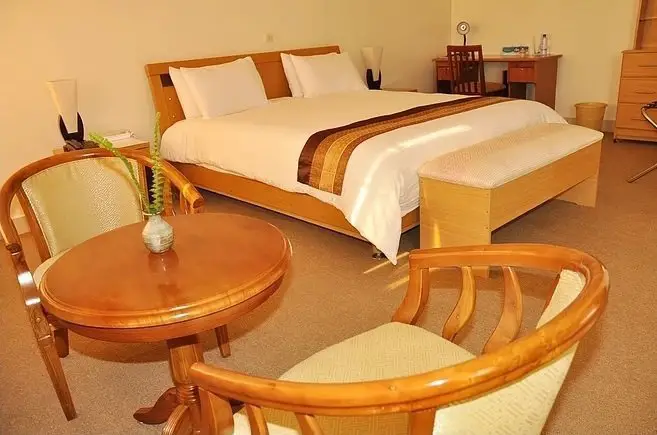 Virunga Hotel – If you are in beautiful Musanze/Ruhengeri (new name/old name), chances are you are on your way to Volcanoes National Park to see Rwanda's famous gorillas. That's sort of what took me there. Virunga Hotel is a good hotel in Musanze town. It's neat and clean. The beds are comfortable. The bathrooms have nice hot water. The Wi-Fi's great. The food is good and, above all, the service is very friendly.
Tanzania
Arusha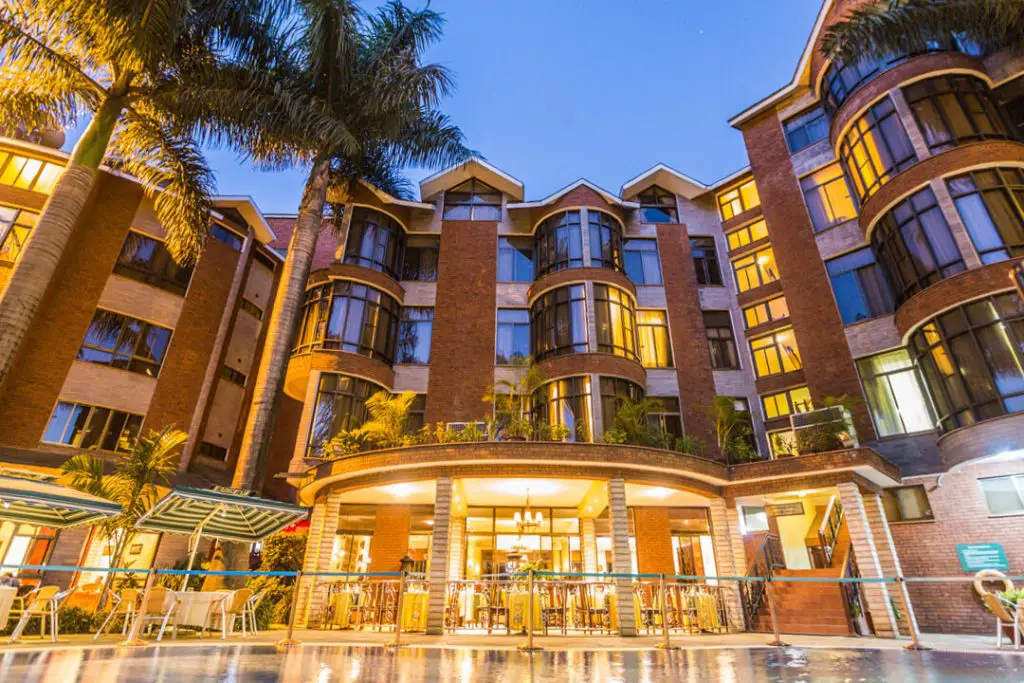 Kibo Palace Hotel – In the heart of Arusha, an easy walking distance from many points of interest, lies Kibo Palace Hotel, which offers amenities that you can expect from most urban hotels. Spacious, well-decorated rooms with very comfortable beds, beautiful views of Mount Meru, a wide selection of delicious food to choose from—these are just some of the things you will find at Kibo Palace Hotel. Professional service and good meeting rooms too.
Mount Meru Hotel – Modern luxury hotel in Arusha with great views of Mount Meru. Beautiful lush gardens and a relaxing swimming pool area. Professonal service and good food. My favourite hotel in Arusha.
Arusha Giraffe Lodge – When you are budget travelling, there's nothing better than finding accommodation at a steal that is safe and that provides everything you are looking for in terms of a place to stay. Arusha Giraffe Lodge is one such place. Housed in a residential property that has been converted into a lodge, Arusha Giraffe Lodge is small and efficient. The space is a little cramped to maximize the services provided, but that said: the beds are unforgettably comfortable, the water from the shower is nice and hot, the food is good, it has a well-stocked bar complete with a bar seating area, and the service is very friendly. The lodge has a safe parking (useful if you are driving your own car), and free transportation is provided to and from both Arusha town and Arusha airport. If budget is your primary consideration when travelling to Arusha, then I recommend Arusha Giraffe Lodge wholeheartedly!
Dar es Salaam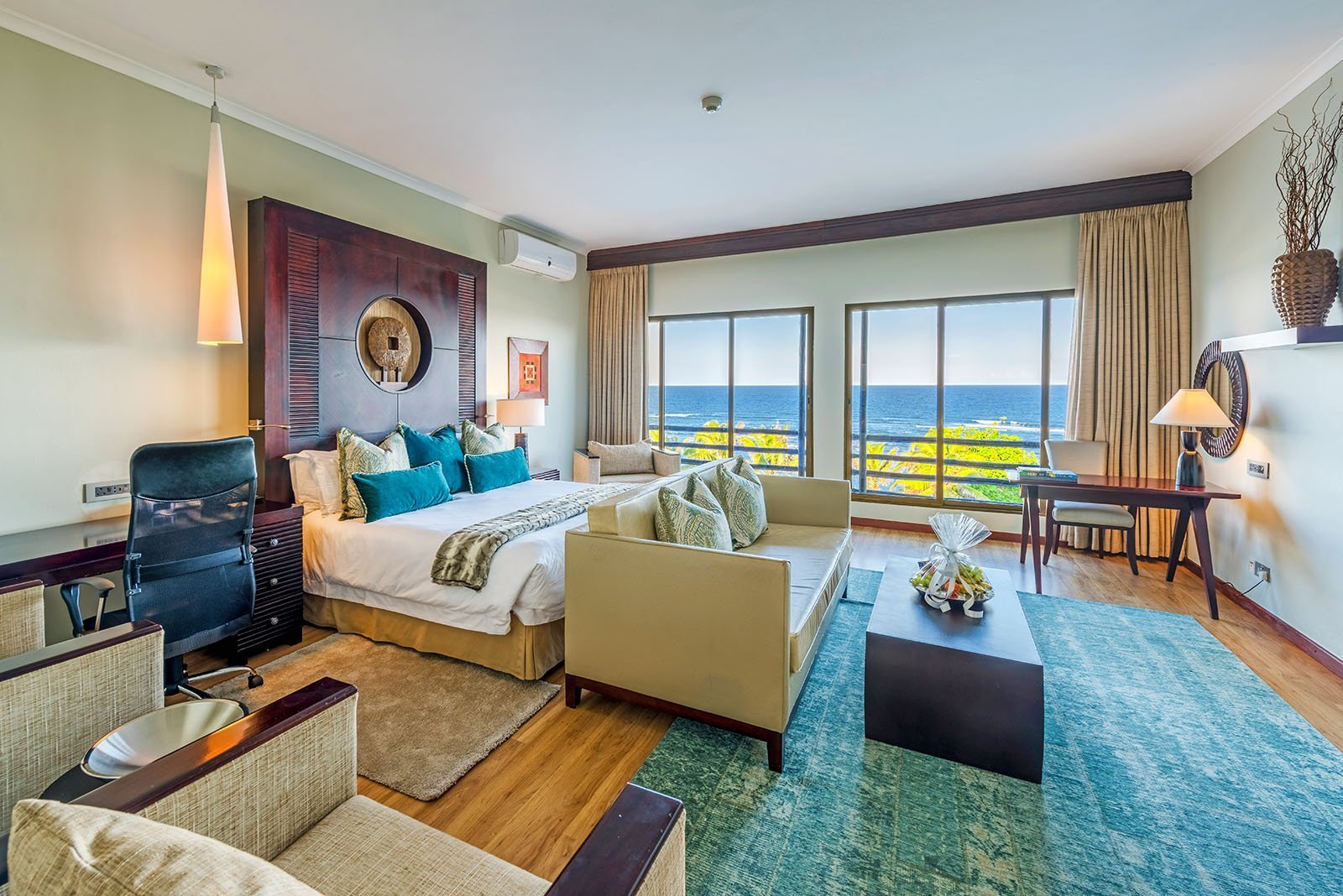 Kutani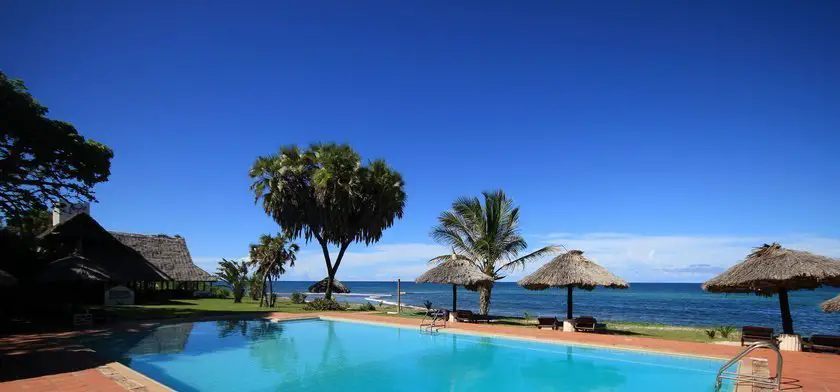 Protea Hotel by Marriott Dar es Salaam Amani Beach – 33 kilometers south of downtown Dar es Salaam lies the STUNNING Protea Hotel by Marriot Dar e Salaam Amani Beach. Idyllic, tranquil, and with only 10 cottages, Amani Beach offers one of the most beautiful beaches anywhere near Dar es Salaam. The food is simple but good. The service is very friendly. If you want an unadulterated, quiet beach away from the city, this might be the perfect place for you.
Karatu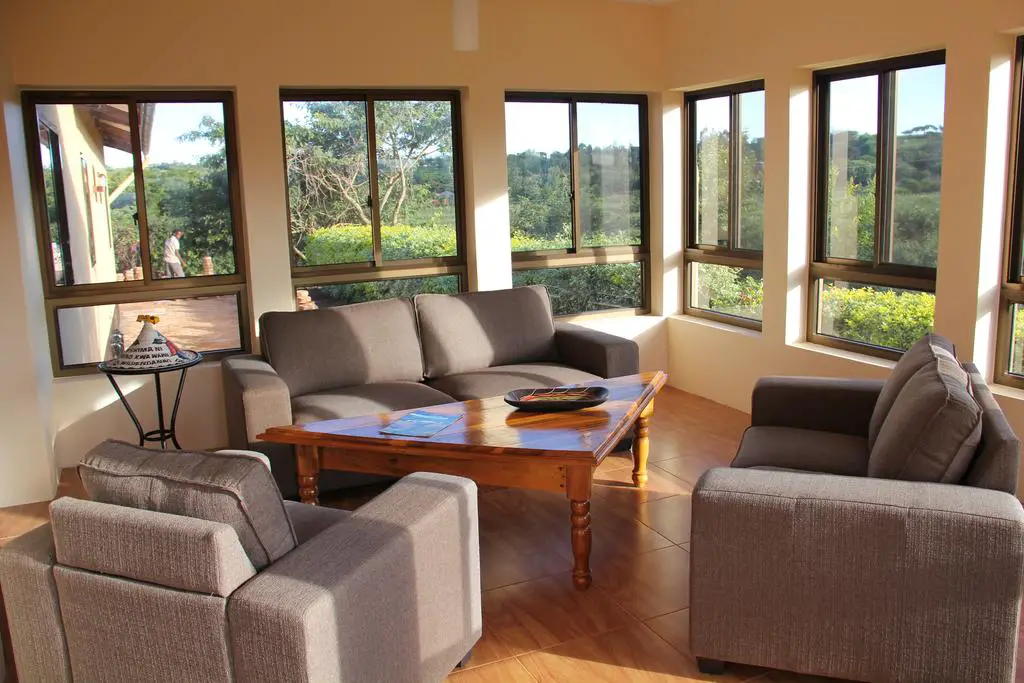 TanzanIce Farm Lodge – When you visit the Ngorongoro Crater, one of the ways to reduce the cost of your safari is to stay outside the Ngorongoro Conservation Area, in nearby Karatu. TanzanIce Farm Lodge, located 12 kilometers from the Lodoare Gate of the Ngorongoro Conservation Area, is a place I recommend highly. A Tanzanian/Icelandic collaboration, TanzanIce Farm Lodge is a farmhouse located on an operational farm and fully fledged social enterprise. It is very neat and clean, and the customer service is among some of the best I have encountered anywhere in years! The accommodation is simple and well-priced. The (super-)hot-water shower with strong pressure is a delight when you are on safari. The food is good, but a little expensive for what it is. Still, I recommend TanzanIce Farm Lodge wholeheartedly!
Lake Manyara Serena Safari Lodge – You may recognize the "vanishing horizon" swimming pool of Lake Manyara Serena Safari Lodge from Instagram— it's one of those Instagram-worthy places—and that is probably one of the things that would take you there: the stunning vistas seen from this lodge. When you are visiting Tanzania's northern tourism circuit—Lake Manyara National Park & Ngorongoro Crater/Conservation Area to be precise—Lake Manyara Serena Safari Lodge is a splurge option. And oh, what a breathtaking splurge it is!
Morogoro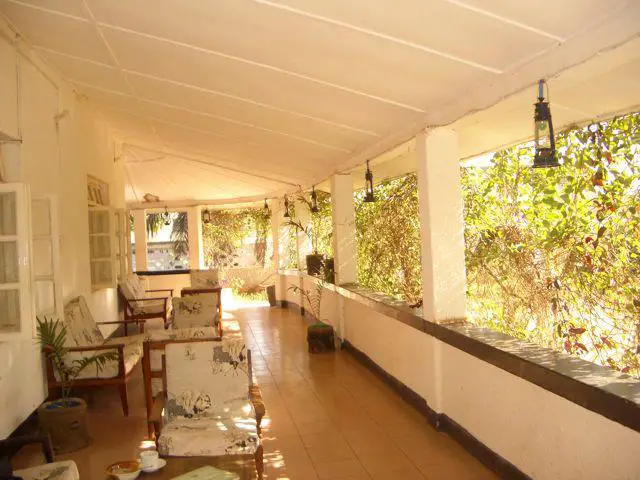 Mama Pierina Restaurant and Annex – If you are headed to Morogoro, and are looking for an easy, inexpensive laid back place (think: backpackers or hostel style), then the charming, quaint Mama Pierina Restaurant and Annex is a place to consider. The owner and staff are very friendly. The food is unexpectedly-for-Morogoro delicious. Mama Pierina Restaurant and Annex is in the compound of a converted home and feels very safe.
READ ALSO: Rock Garden, Morogoro (Things to Do in Morogoro Town)
Mwanza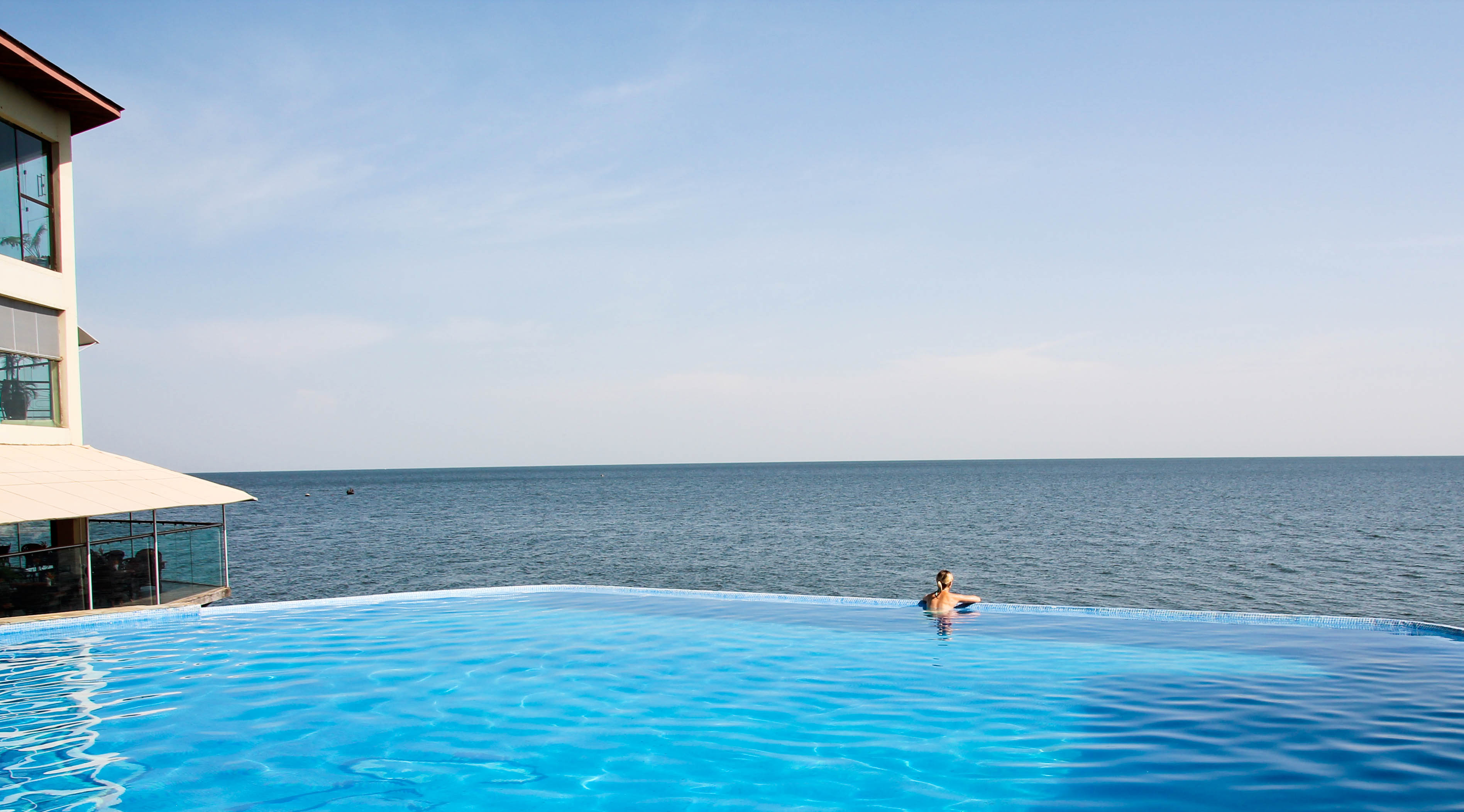 READ ALSO: Mwanza, Tanzania: 7 Things to Do Around Rock City
Zanzibar
Matemwe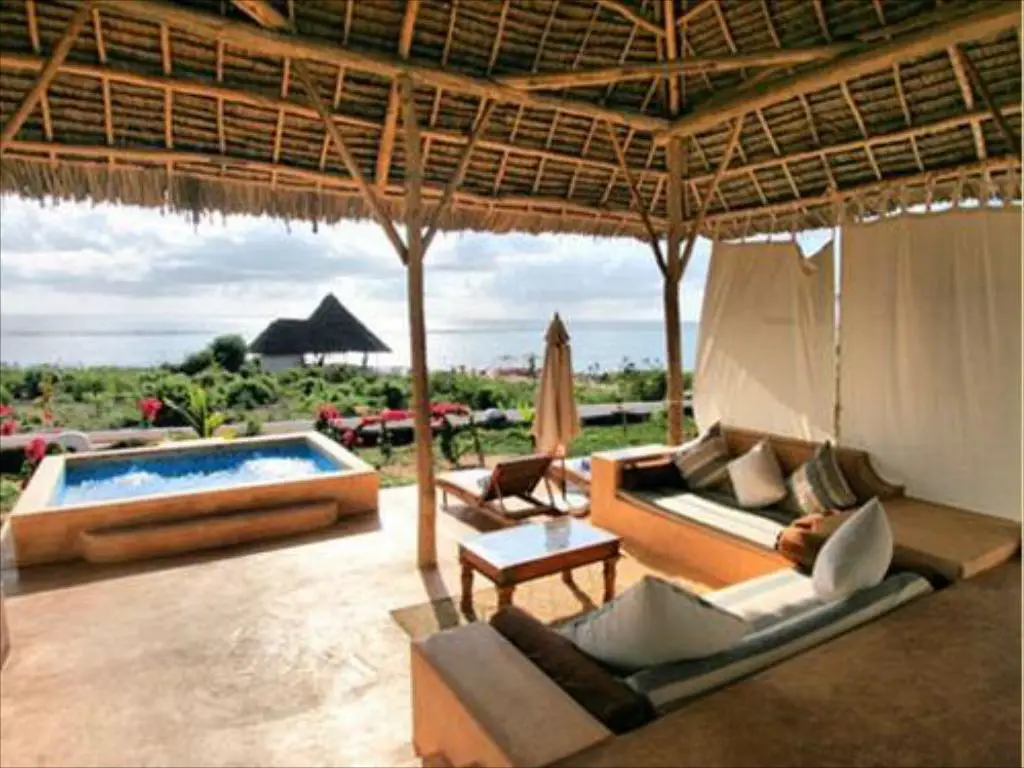 Kasha Boutique Hotel – If you are looking for a delightful seaside getaway when you are in Zanzibar, then you will have to leave Stone Town and head to another part of the island. Matemwe, on the East coast of Zanzibar is one such part of the island where you won't have to fight off crowds. In Matemwe, Kasha Boutique Hotel is a colorful, delightful, serene place where the rooms are beautifully decorated and have everything you need to enjoy yourself by the ocean including a private terrace with a sea view and a personal plunge pool. The food is very good and the service attentive. There is not much to do in the proximity of Kasha Boutique Hotel, though, other than water-related activities, so if this is your destination, be prepared to spend your time there whiling away peacefully and calmly at the hotel.
Stone Town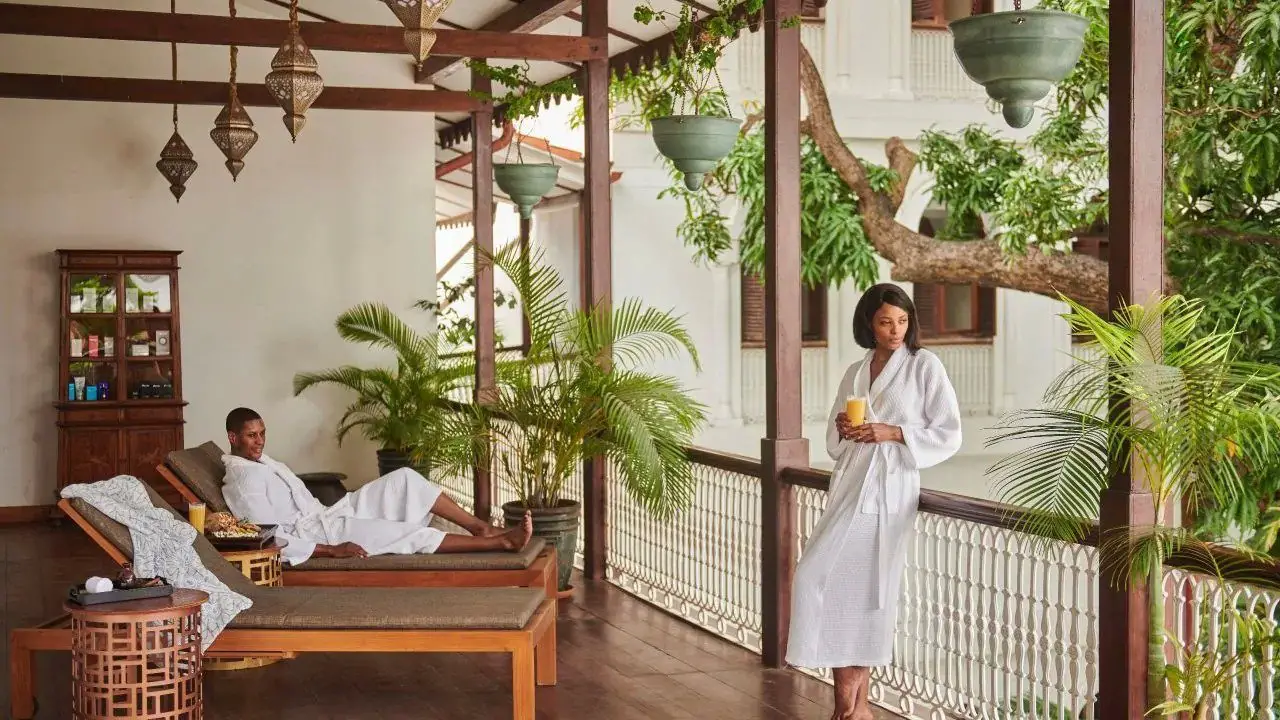 READ ALSO: Stone Town: Where to Stay for Every Budget
Photo Credits: HospitalityNet, CNN Travel, Innov8tiv, Kayak, Philippine Tatler, RevNGo.com, African Mecca Safaris, Sarova Hotels, Gamewatchers Safaris, African Mecca Safaris, Air Freshener, TripAdvisor, Fairmont.com, TripAdvisor, OnlyOne Africa, ThirdHome Adventure, Hotel Chez Lando, Virunga Hotel, Imvelo Tanzania Safaris, Sea Cliff Hotel, Jumia Travel, Expedia, HROS, HotelsCombined, Gites.fr, Facebook, The Pink Backpack, Agoda, Park Hyatt Zanzibar