Two years and eight months ago, almost to the day, I posted my very first picture on Instagram.
Although, I still didn't understand why anyone would be interested in seeing pictures of or posted by people they didn't know, I gave in to the millennials in my life (you can read about that here) and hopped on to the Instagram bandwagon.
Not only did I post my very first image that day, but I also determined to post a picture every day for the next year.?
One year turned into two and almost turned into three when I decided that, though I loved my Instagram experience, it was time to put all the time I spent there to better use.
What did I learn from the experience as whole?
Above all, as I often like to say, I learned how to see. Let me explain what I mean by that.
READ ALSO: Milk and Honey Instagram
For most of my grade school years, I was pretty much a straight A-student…that was except for two subjects: physical education and art.
Although, I could manoeuvre my way to getting a B in P.E., Art almost always dragged me into the realm of Cs.
So…I made sure to drop Art as soon as I could.
I didn't take Art in high school until I couldn't put it off any longer and took one quarter of it in the 12th grade just to satisfy a graduation requirement.
I went on to study engineering at university, a course that kept me safely in the analytical world of numbers, equations, clear rules and replicable systems—a world I was very comfortable in.
I have since come to learn about myself, that when I look at something, my mind quickly goes to analyzing WHAT that thing is and what logical meaning it has rather than to its emotional value or to the artistic composition of the scene.
Ok, that's not entirely true. I have no problem appreciating things artistic, but please, for God's sake, DO NOT ask me to create them myself. After all, what rules am I to follow?! 😆
And yet my daily posts on Instagram asked me to do just that.
It was not enough for me to snap a shot of something and tell a story about it in the caption. Rather, if I really wanted to engage my audience, I would have to find a way to build that story into the picture itself.
And so I learned about composition, lighting, image editing—you name it! It was a fascinating experience!
But, my two year Instagram journey was not only about learning how to see and delving into the art of visual storytelling.
In the true spirit of social media, it was also a journey of connecting with like-minded (and not so like-minded) people across the globe.
My followers got to peer into my world, and I into theirs.
As one would expect, with so much daily interaction with fellow Instagrammers, some of those connections jumped off Instagram into my everyday life.
READ ALSO: Bridal Shower Budget
I met a few people in person when they would visit Dar es Salaam, where I live. Others have since become real friends.
And, of course, let's not forget the alcohol-facilitated connections that occur when two Instagrammers recognize each other across a crowded dancefloor! 😆
These connections warmed my heart and when, after unceremoniously stopping my daily posts without so much as a goodbye, I started to receive messages from fellow Instagrammers asking me if everything was alright and letting me know that they wished me the best through whatever was going on, I was especially touched!
And so, today, I share with you the fifteenth and last of my Instagram recap posts (you can find all the rest here), chronicling the best that my Instagram gallery has to offer.
This is a super-short post featuring 5 photos, but I hope they delight you as much as all the rest.
Jumping right in…
No. 6: Wedding Decor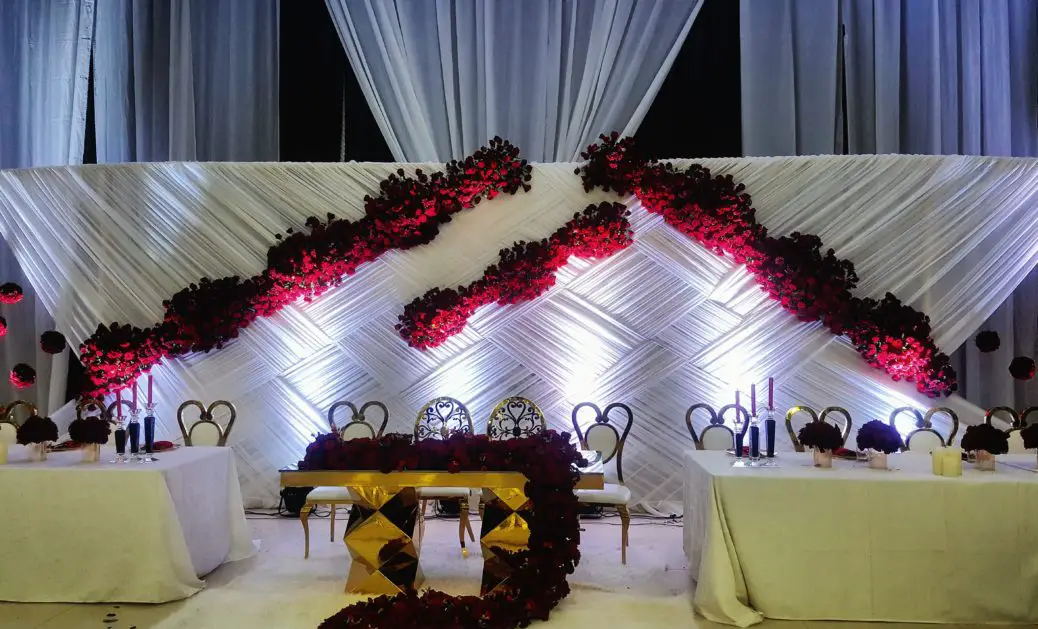 What a gorgeous wedding backdrop. Well done, @Wedding_Planner8! #MuVi®18
Location: Blue Sapphire Hall in Mbezi Beach, Dar es Salaam
READ ALSO: Bridal Shower Gifts & Baby Shower Budgets
No. 5: Lawn at the Dar es Salaam Serena Hotel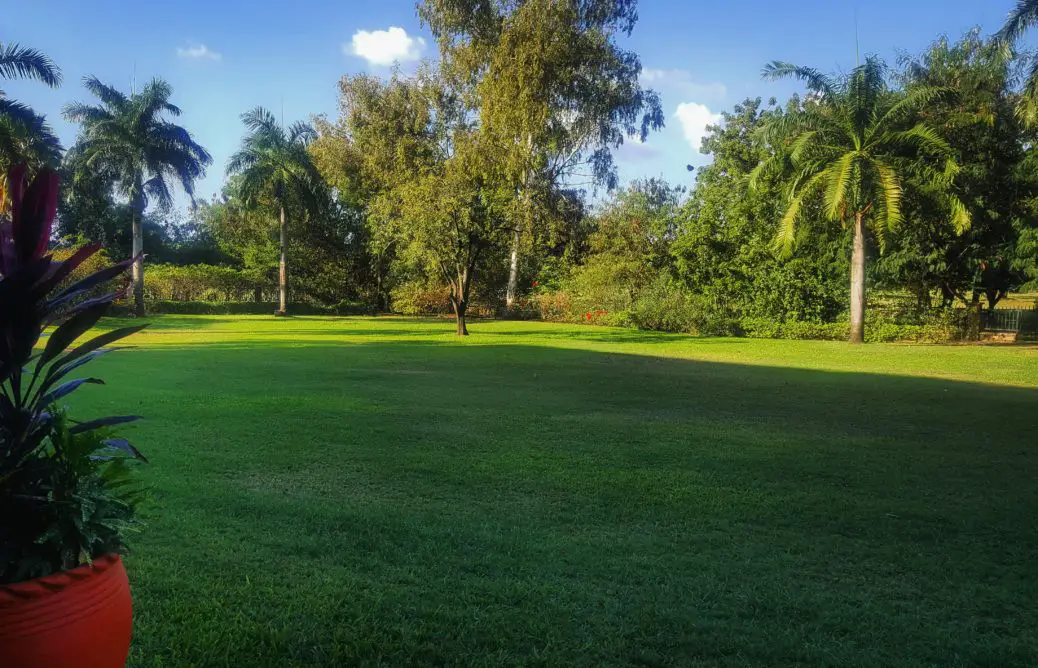 I like LAWN. Don't give me a garden encumbered with plants, shrubs, and flowers…just lawn.
This therefore is one of my favourite green spaces in Dar es Salaam: the gardens of the Dar es Salaam Serena Hotel

. 
For another fantastic garden at an East African Serena Hotel, check out bit.ly/39Pics.
READ ALSO: Simple Elegant Dresses for Weddings: A Timeless and Sophisticated Choice
No. 4: Fine Dining at the Ramada Resort Dar es Salaam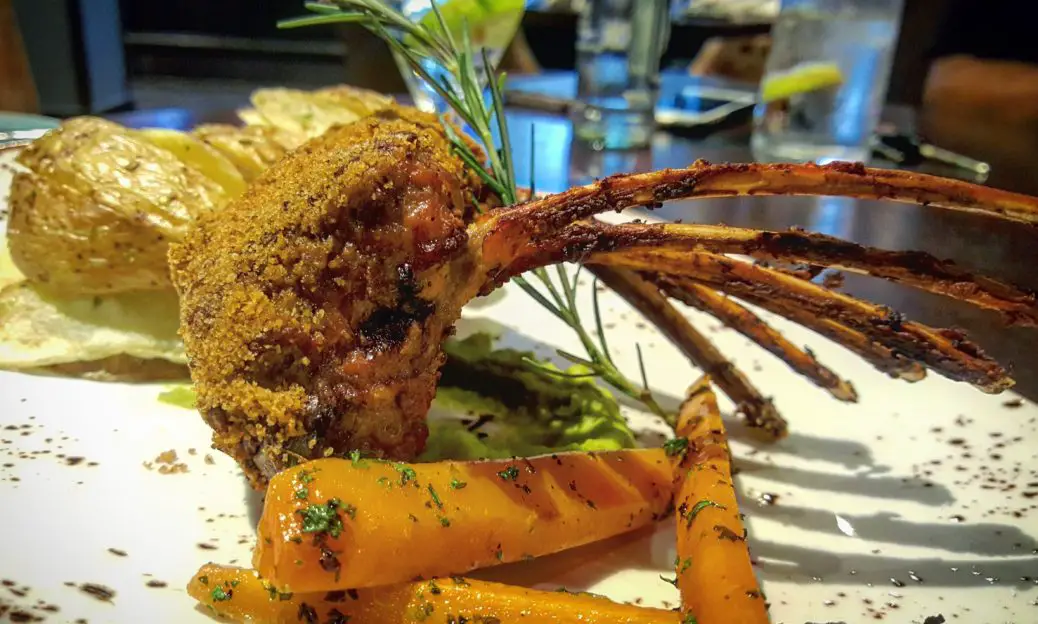 A herb-crusted rack of lamb served at the Africana Grill, Ramada Resort Dar es Salaam

in Dar es Salaam, Tanzania.
I've always praised @RamadaResortDar for its views and rooms but criticized it harshly for its expensive yet not-so-good food. After discovering their Africana Grill restaurant, though, I officially repent of my ways!
For an idea of some of the awesome beachside views there are to see at Ramada Resort Dar es Salaam, go to bit.ly/DarSunsets, and scroll down.
READ ALSO: Cocktail Wedding Guest Dresses: What to Wear to a Wedding Celebration
No. 3: Blue Sky Outside My Window, Dar es Salaam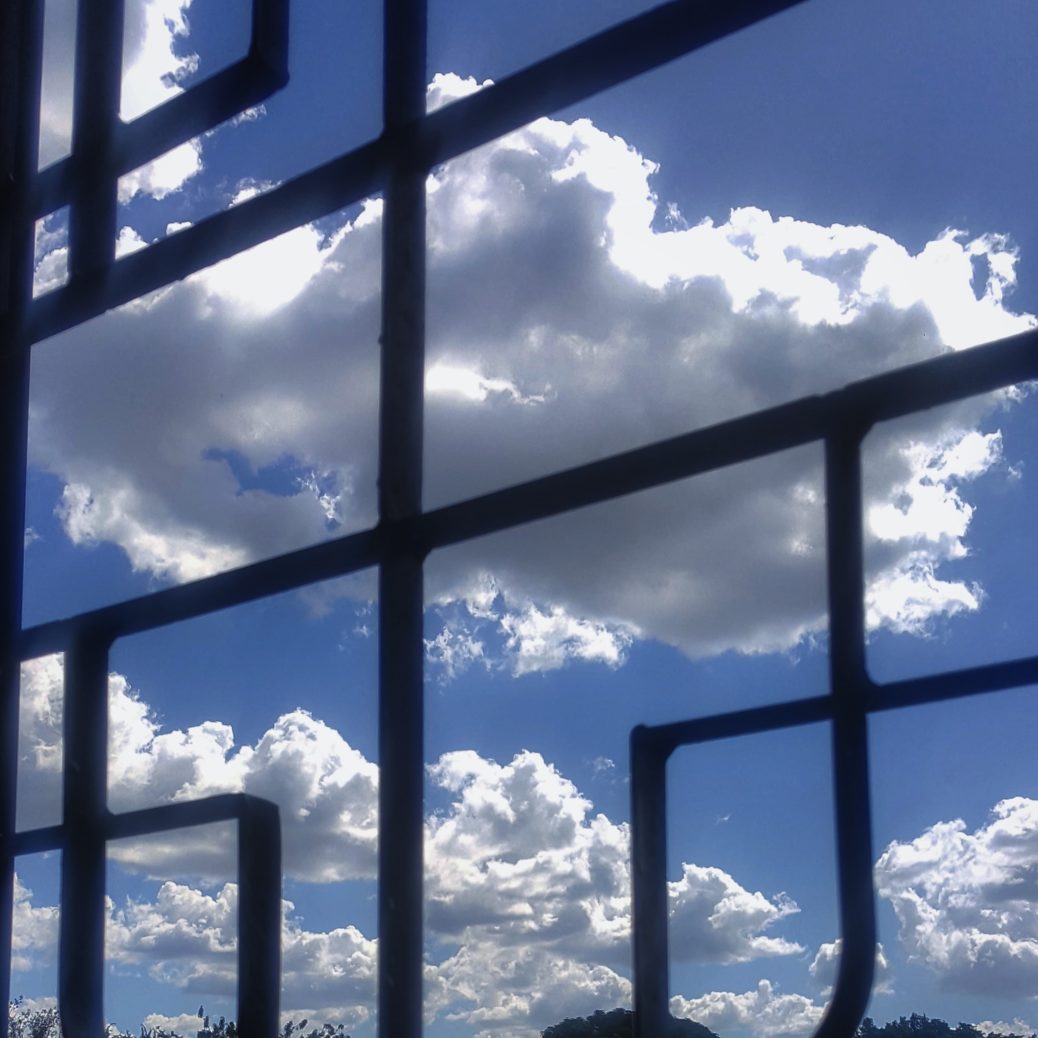 Blue sky outside my window, Dar es Salaam, Tanzania.
One thing posting regularly on Instagram for 2 years has taught me is to really see.
Now, when I look outside my window, I don't see just my neighbour's house and banana plantation. I also notice the quality of the sky and the beautiful luminescence that the sun gives clouds at times.
For more pictures of beautiful skies and things that I happen to see now, go to now, go to bit.ly/39Pics. 
No. 2: Snacking at the Dar es Salaam Serena Hotel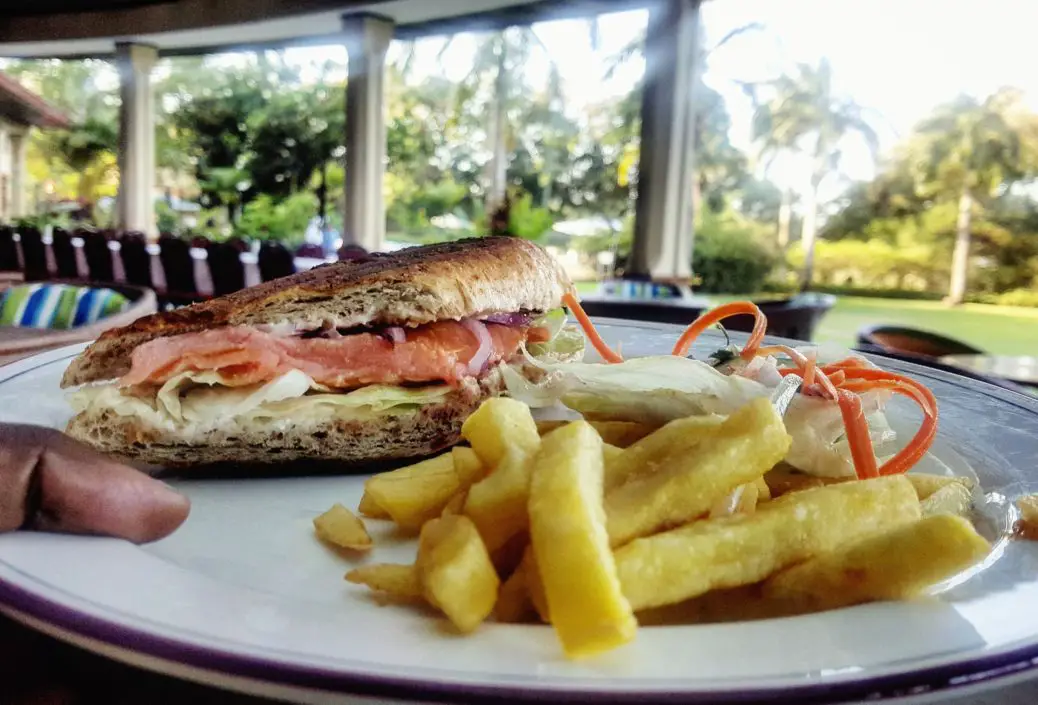 And in that beautiful garden (see no. 5 above), I had a snack while I waited to meet with someone: a delectable smoked salmon baguette sandwich. (Book your stay at the Dar es Salaam Serena Hotel here:

)
To see another unforgettable salmon meal I had in the beautiful gardens of another East African hotel, go to bit.ly/RwandaArts.
No. 1: A Perfect Way to End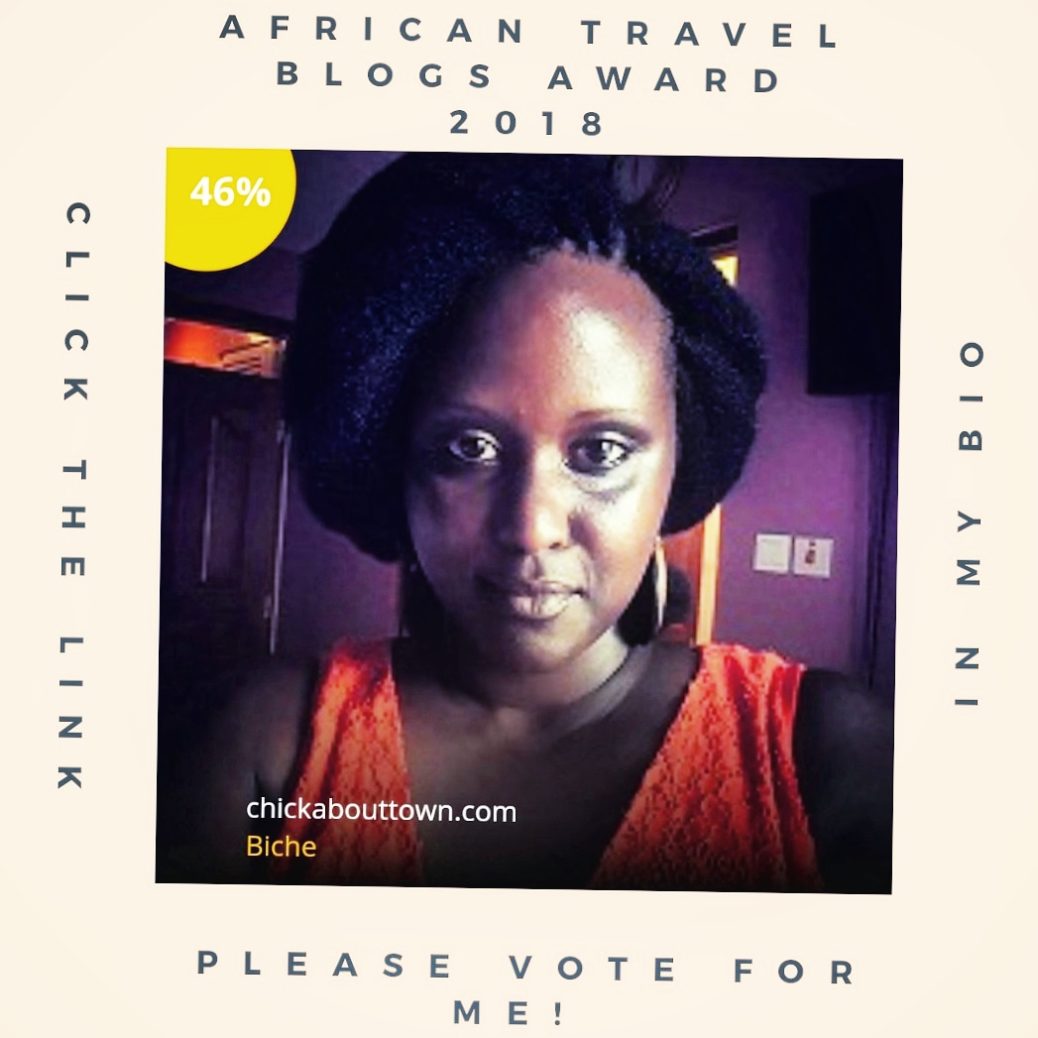 Hi, guys. I've got a favour to ask of you. I've been nominated for the African Travel Blogs Award 2018, and it would mean the world to me if you would give me your vote. Will you?
If so, go to bit.ly/ATBA2018(voting is now closed) to cast your vote. I'd really appreciate it. Thanks! ?
---
I call the last picture a perfect way to end because it allows me to do something I have been meaning to do for a while now but that I haven't yet gotten around to doing. Thank you to all of you who voted for me during the African Travel Blogs Award 2018.
I won the competition with a whopping 49% of the vote. Thank you very much, guys & gals!
Until the next time,
Biche
[jetpack-related-posts]
P. S. Are you a website owner who would like to earn more money from display ads on your blog? If so, check out this free Google-certified service that helps you to do just that.
P. P. S. Do you have a product, service, establishment, or event that you would like to spread the word about online? If so, go here to find out how I can help you do that.
P. P. P. S. Enjoyed this post? If so, how about subscribing to this blog to get an alert whenever I publish a new post? Think others would enjoy this post? If so, please share it with your friends and followers on social media—I'd greatly appreciate it. Last but not least, you are welcome to use any of these pictures on your own website, but if you do, please remember to link back here. Thank you! 🙂