For whatever reason, I seem to be looking upwards a lot lately.
Every picture I post on Instagram nowadays seems to be of the sky or at the very least is sky-heavy.
Sometimes it's a very blue sky.
Other times it's a beautiful sunset.
I don't know what this says about me or the headspace I'm in right now, but what I do know is that, judging from the reaction I get, many of my Instagram followers, and hopefully you my readers, can relate.
Whatever the case, today, I'd like to share the best of these photos and videos with you.
Because I am back in Dar es Salaam, a city that holds a special place in my heart because I was born here, a lot of these photos were taken around water.
I hope you enjoy them. Please let me know what you think in the comment section below.
READ ALSO: Water, Hotels, and Sunset: 39 East African Photos
No. 19: Sailing to Mbudya Island, Tanzania
[youtube https://www.youtube.com/watch?v=F3H-wbW7Qas]Sailing on small boats in the Indian Ocean. It never gets old, especially when you have the pleasure of doing this on a random day in the middle of the week. Destination? The beautiful island of Mbudya, off the coast of Dar es Salaam, Tanzania.
No. 18: Bathroom Sign at Salt, Dar es Salaam, Tanzania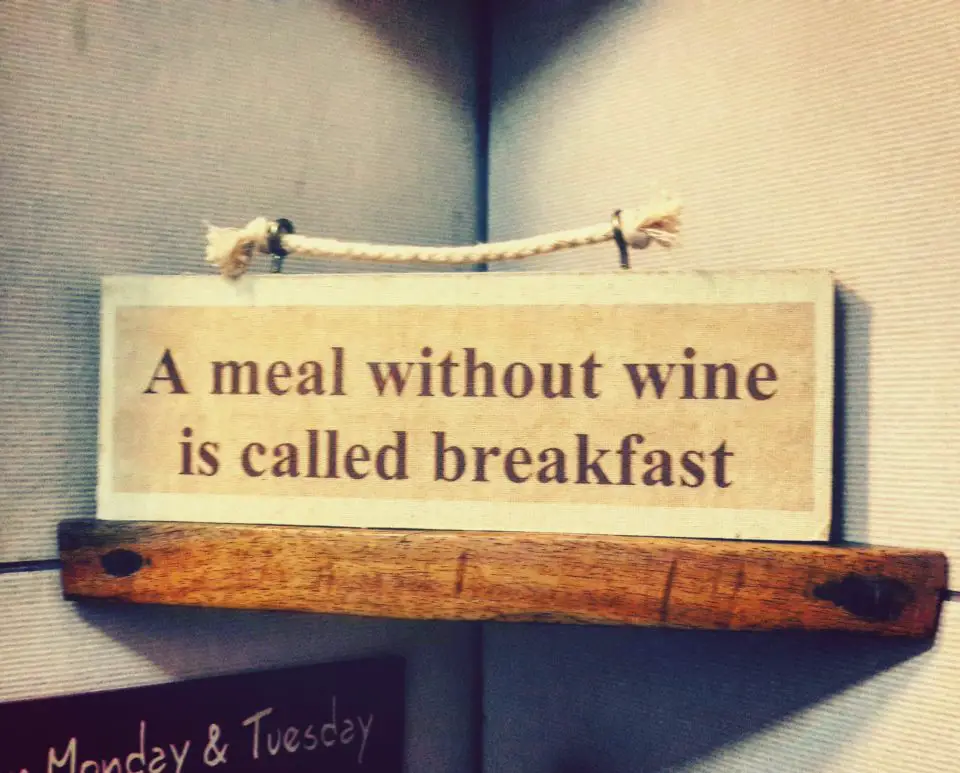 More wisdom from the restrooms at SALT. Happy Valentine's Day y'all! 😚
No. 17: A 1925 Ford Model T at the Uganda National Museum, Kampala, Uganda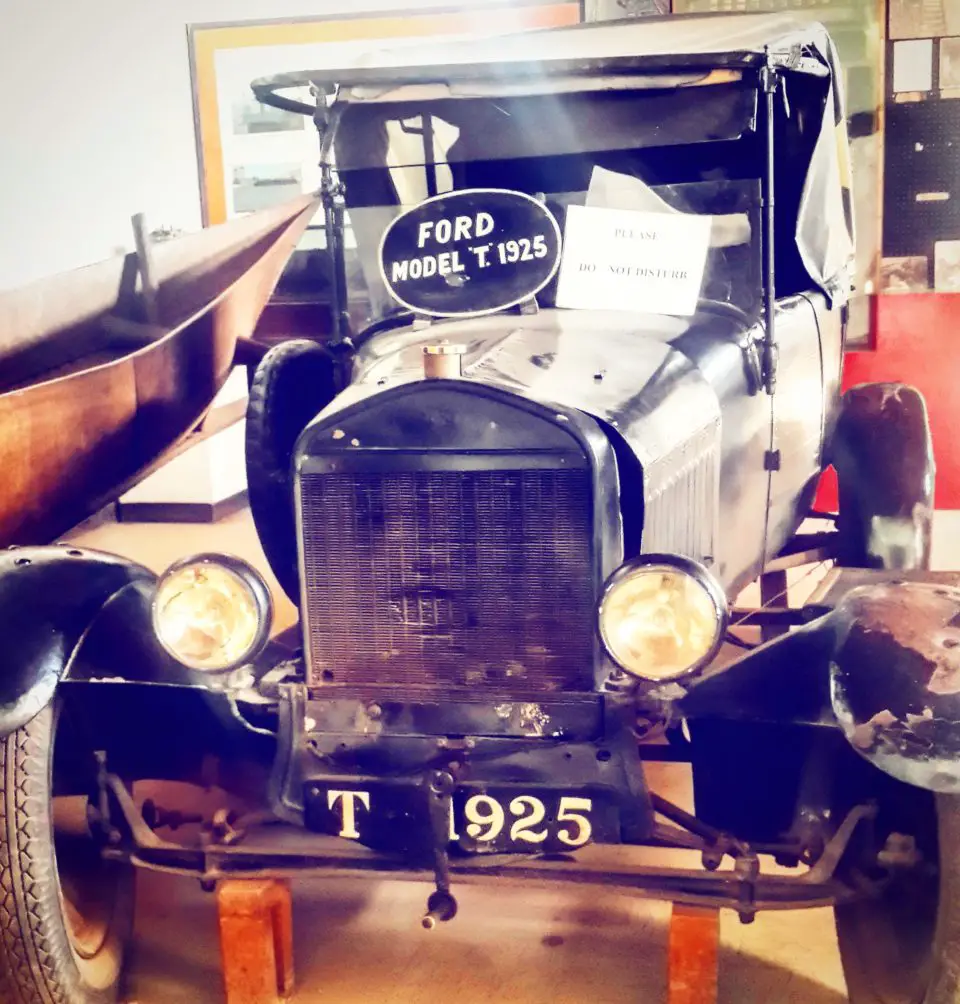 This Christmas holiday, I finally did myself a favor and went to visit the Uganda National Museum in Kampala, where I had the pleasure of seeing this 1925 Ford Model T, generally regarded as the first affordable automobile that opened auto travel to the middle class. The Model T was Ford's first automobile mass produced on moving assembly lines with completely interchangeable parts and marketed to the middle class.
No. 16: Meze, Mythos Greek Taverna & Lounge, Kampala, Uganda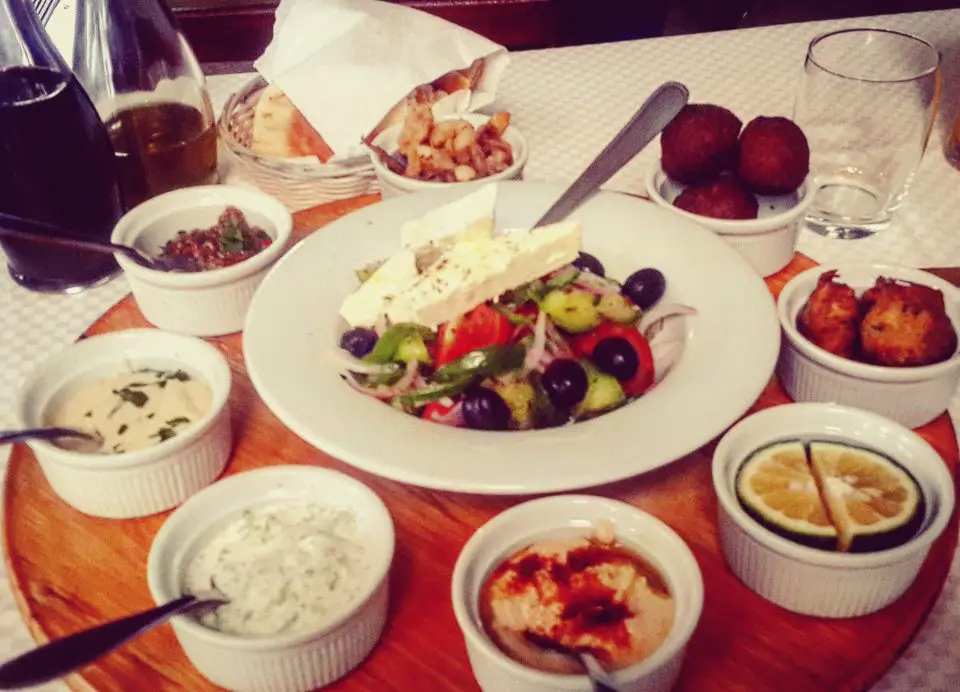 Any meal at my new favorite restaurant in Kampala, Uganda—Mythos Greek Taverna & Lounge—for me, must begin with the "Mythos House Meze Special". The menu describes this as a selection of Chef Yannis's favorite meze dishes served with Ouzo. Dishes in this meze include: aubergine salad, greek salad, grilled halloumi, hummus, calamari, tzatziki, kolokythokeftedes, pork keftedes (or beef souvlaki). Coming to think of it, why have I never had the Ouzo that goes with this dish? BUT…check out all the deliciousness on that plate!
READ ALSO: Eating & Travelling Across East Africa
No. 15: Blue Sky on the Bagamoyo-Msata Road, Tanzania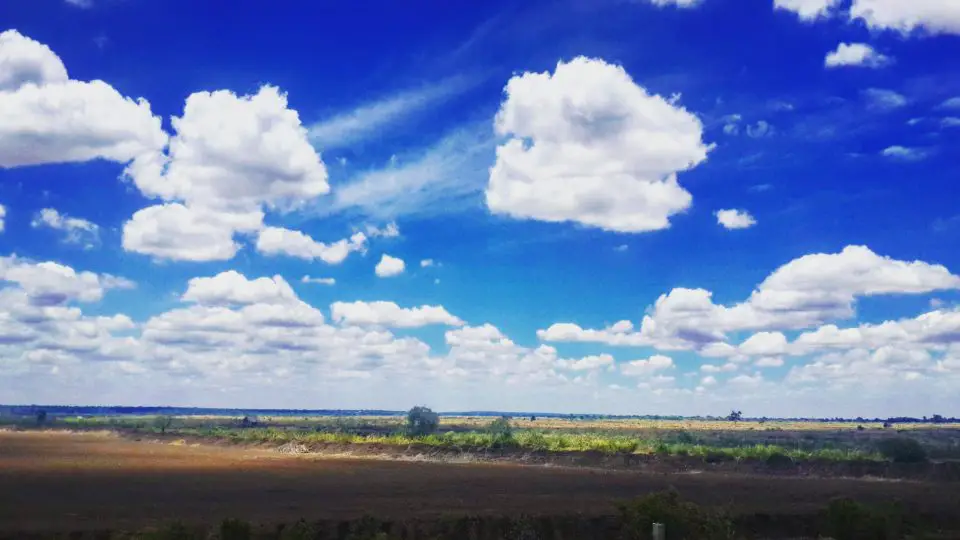 Last month, my mother turned 71. She had been saying for a while that she wanted to travel, so I decided to take her on an adventure. She said she wanted to do something physical, so I said, "Sure, let's go to Lushoto and hike in the Usambara Mountains." So that's what we did. Just me and her. A mother-daughter road trip.
First part of the adventure? Cruising on the relatively new Bagamoyo-Msata road (where this picture was taken) to avoid the hustle and bustle of leaving Dar es Salaam in the direction of Chalinze. Great road to road trip on.
READ ALSO: Travel Tanzania: The Historical Town of Bagamoyo
No. 14: Kigali Hotels – The View of Kigali from the Rooftop of the Ubumwe Grande Hotel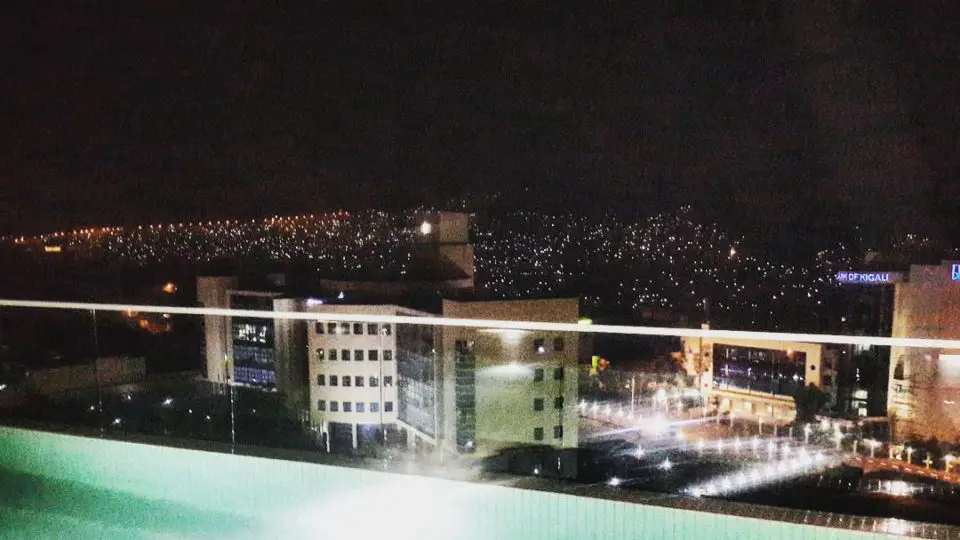 Kigali by night from the rooftop of Ubumwe Grande Hotel (one of the newest Kigali hotels).

READ ALSO: Accommodation Guide for East Africa & Beyond
No. 13: Chilling on Mbudya Island, Tanzania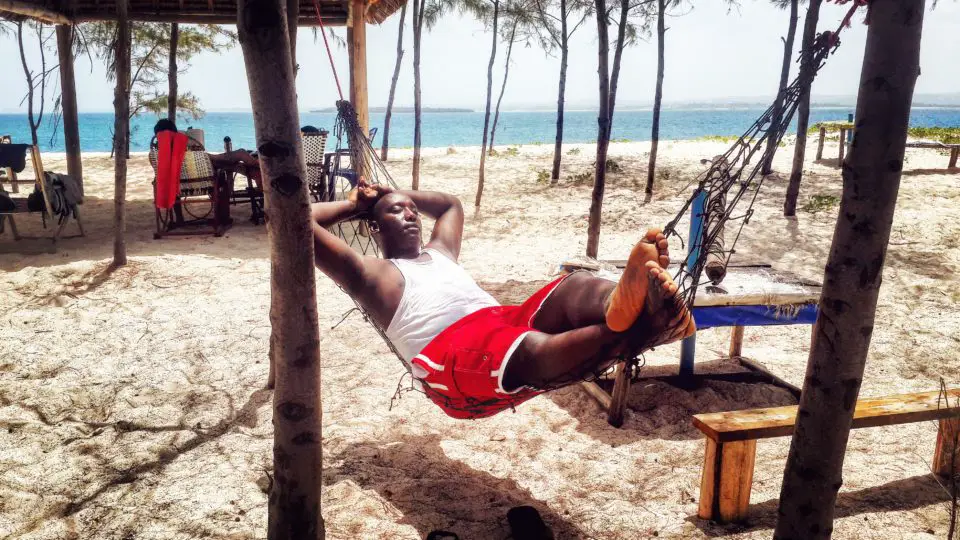 Island chilling, Mbudya Island, Dar es Salaam, Tanzania.
No. 12: Duck à L'orange, 7 Hills Revolving Restaurant, Golf Course Hotel, Kampala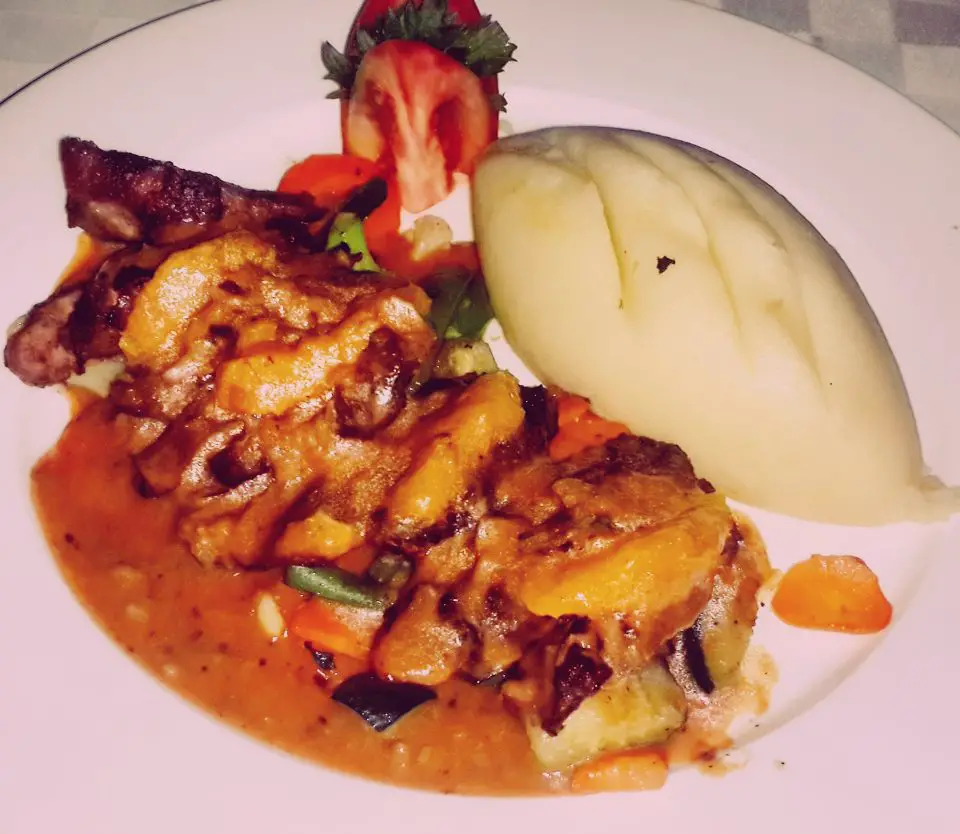 This plate of food may not look like much, but the taste: OMG! I had this Duck à L'orange at the 7 Hills Revolving Restaurant at the top of the Golf Course Hotel in Kampala, Uganda.
I had heard a lot about this restaurant from a certain couple, but somehow they had completely forgotten to mention how good the food was. Check it out if you get a chance!
No. 11: Lake Victoria, Entebbe Sailing Club, Entebbe, Uganda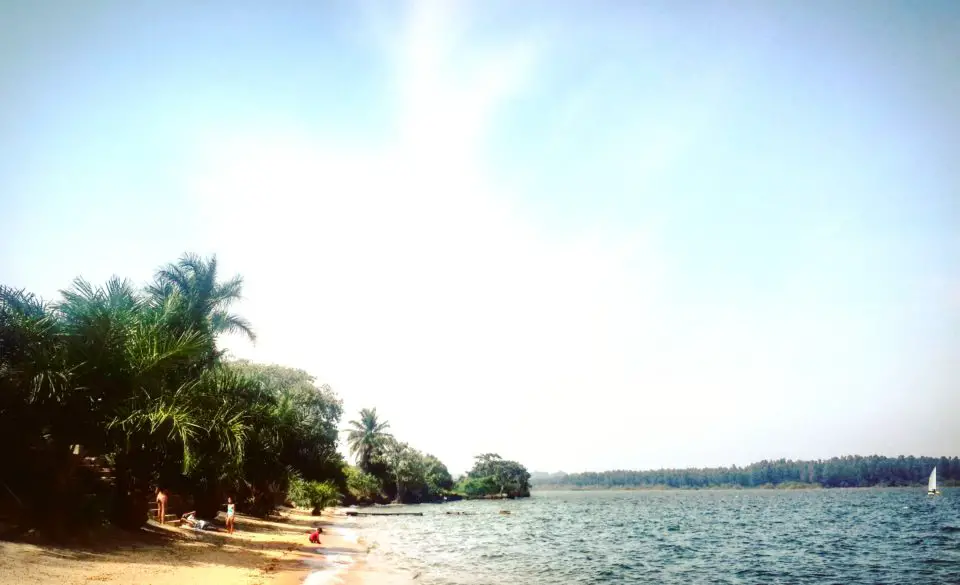 Did I say a couple of pictures back that I hadn't had many good water experiences on the Ugandan shore of Lake Victoria? Well, this one at the Entebbe Sailing Club in the company of @_akanshumbusha_, @mor_lik52, @lindsey_kukunda and others was one of my very best. I even learned to navigate a catamaran that day. Too much fun!
Nos. 10—7: Sunsets over Water, Dar es Salaam, Tanzania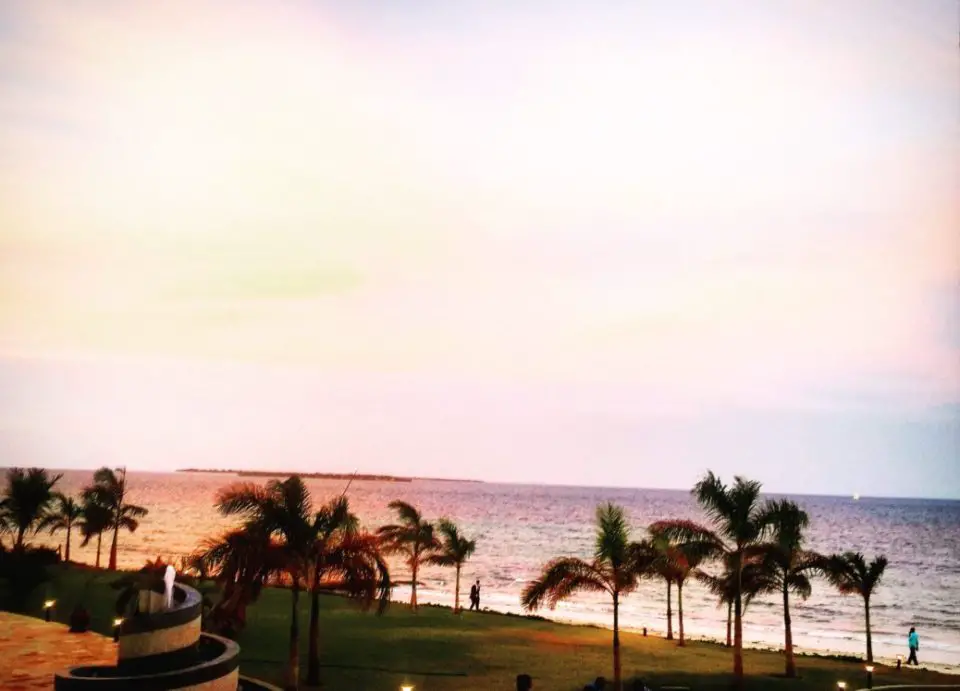 Hotels in Dar es Salaam: Colors in the sky at dusk, Ramada Resort Dar es Salaam.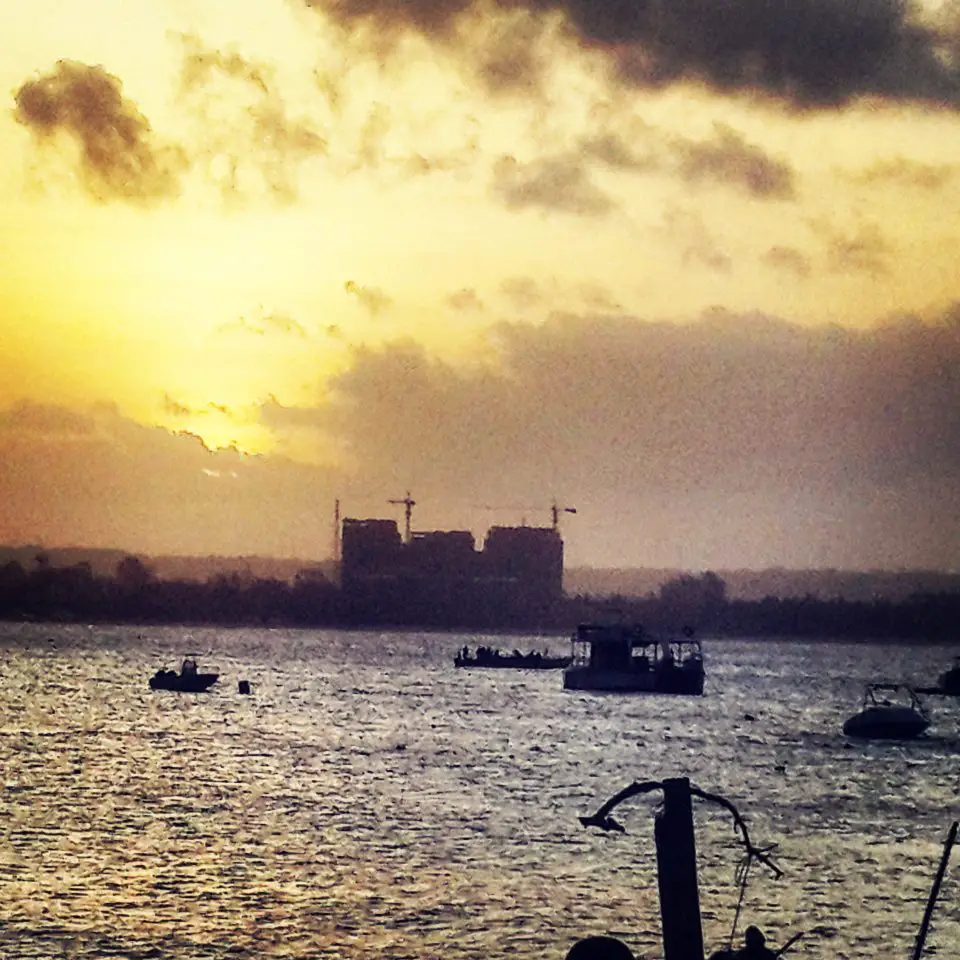 Another picture taken at sunset from the pier at The Slipway (Hotel Slipway).
And because this is Dar es Salaam, of course the pic's got to include the construction site of yet another high-rise monolith. (That upcoming set of buildings is actually not far from where I live in Mikocheni. Do you recognize it?)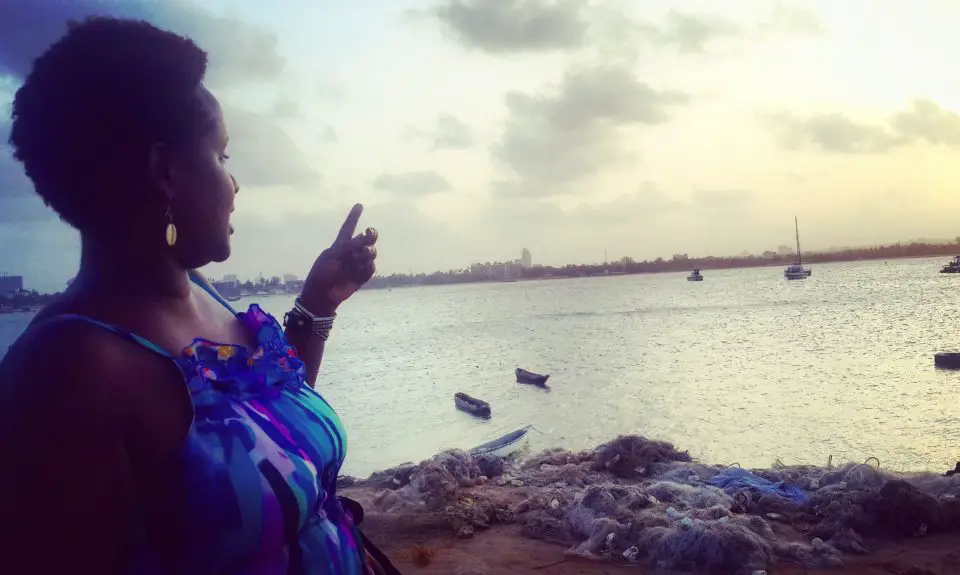 Still conning. And from the expression on my face, I think I know it too 😂😂 (This is in reference to the caption of the next picture which was posted the day before this one.)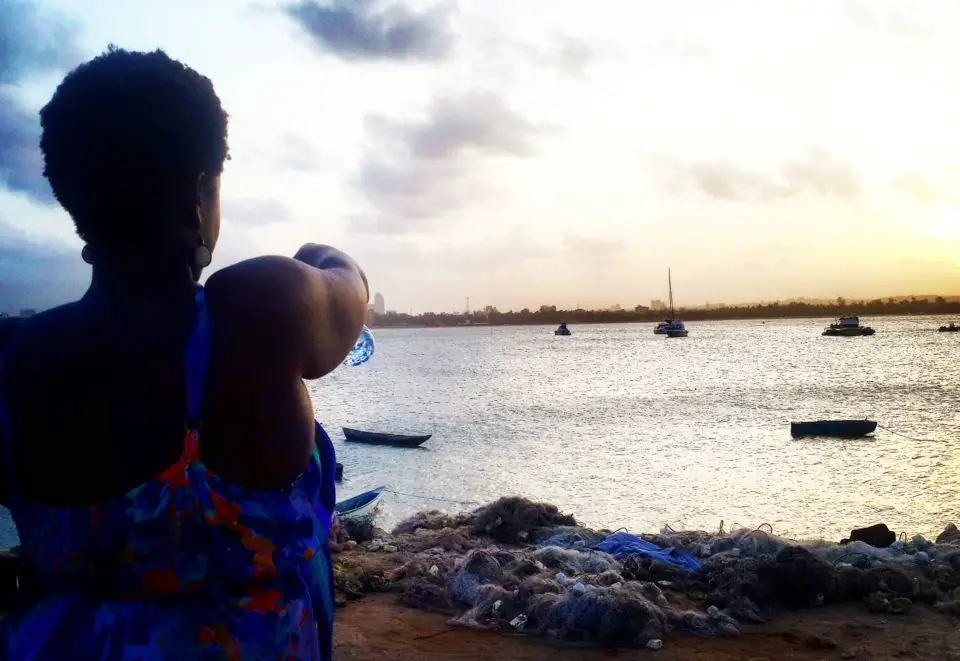 It's a fun game my family and I like to play. We stand on one side of Msasani Bay in Dar es Salaam, Tanzania and try to identify places across the bay. Hehehe…what was I pretending to be able to identify for sure? I think the huge construction site from the picture above this one. 10 years on and we still have never gotten it definitively right. 😂😂
READ ALSO: Enjoying East African Waters & Food from the Sea
No. 6: Water, the Indian Ocean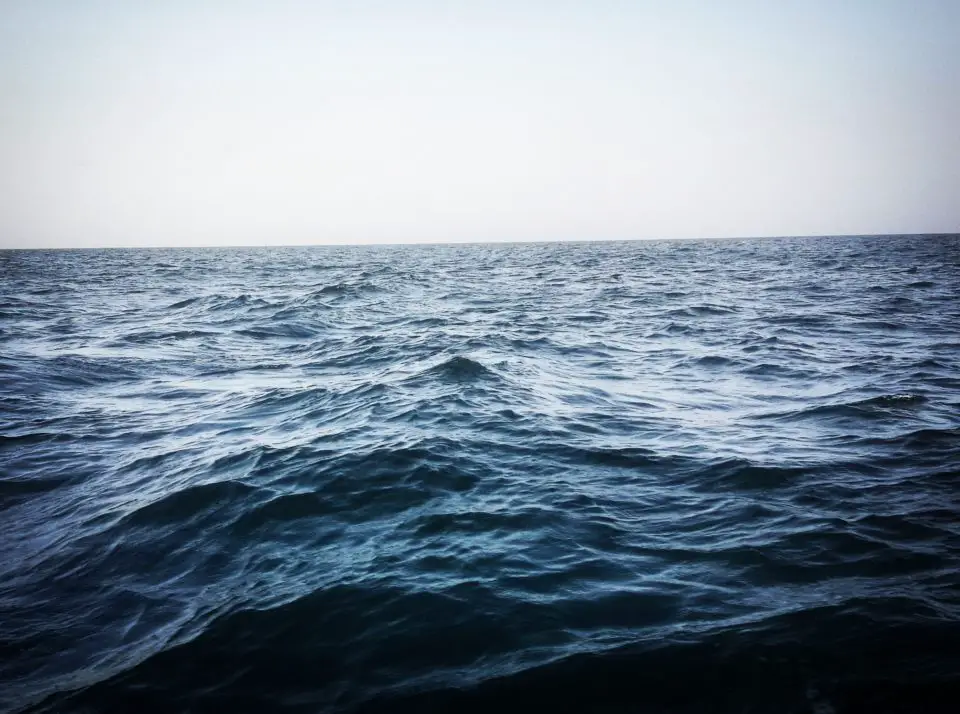 The Ocean in its unadulterated splendor. Sailing from Mbudya, Dar es Salaam, Tanzania.
No. 5: Wading Through Thigh-High Water to Get to Mbudya Island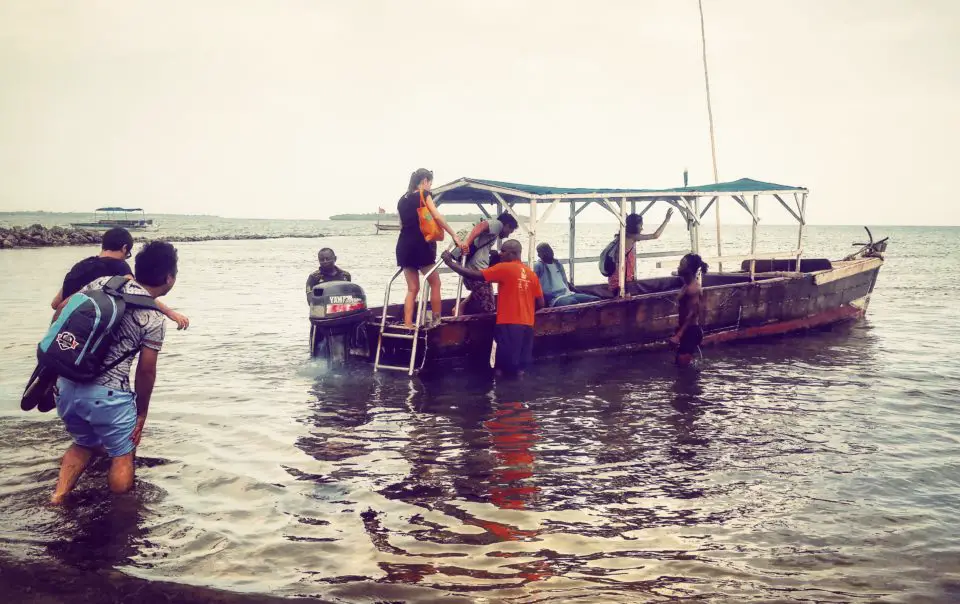 Living in a city by the ocean has its own very serious delights. One of my current favorites is spending the day in Mbudya, one of the four uninhabited northern islands of the Dar es Salaam Marine Reserve System. To get to beautiful Mbudya, though, you first have to get into this boat which may have you wading in thigh-high water. It's all good though. It's so worth it! 😊
No. 4—2: Sunset at Ramada Resort Dar es Salaam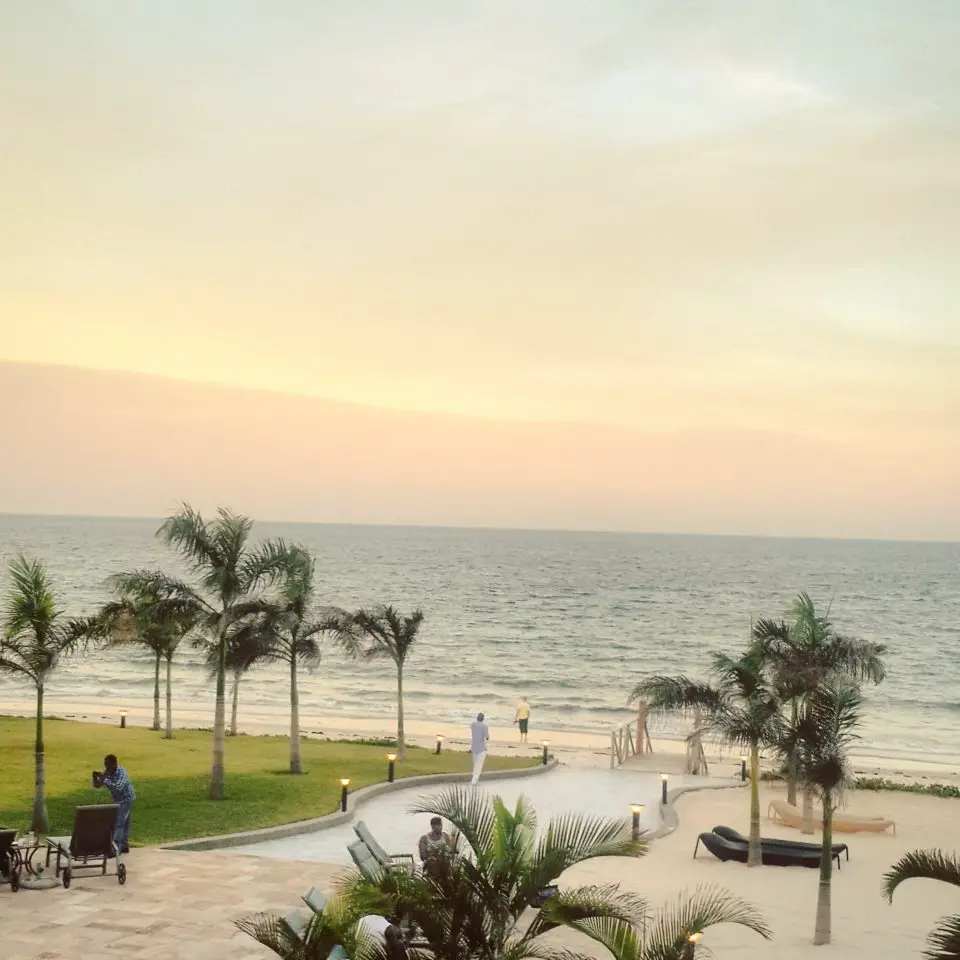 Hotels in Dar es Salaam: The sun goes down at the Ramada Resort Dar es Salaam, Tanzania (book your stay at Ramada Resort here:

).
Nos. 3 & 2: Sunsets over Water, Dar es Salaam, Tanzania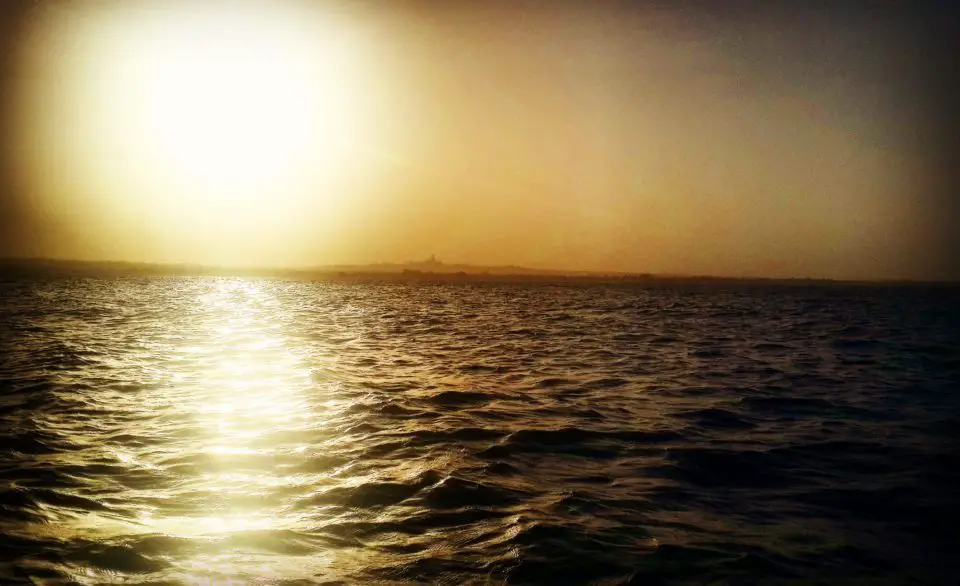 The sun sets over the Indian Ocean. Sailing from Mbudya, Dar es Salaam, Tanzania.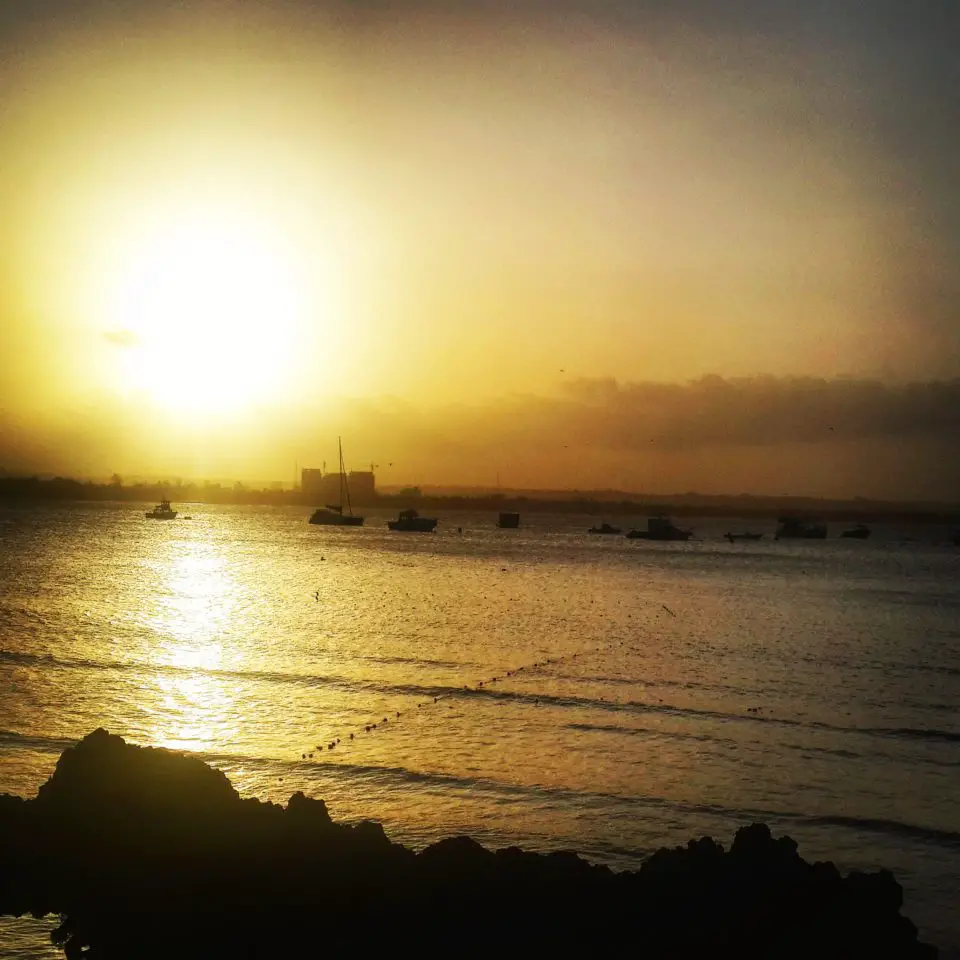 I never tire of the sunset from the jetty of The Slipway (Hotel Slipway) in Dar es Salaam, Tanzania with the boats of the Dar es Salaam Yacht Club harbored not far away. Where's your favorite place to catch sunset in your city?
No. 1: Sunset over Lake Victoria, Kampala, Uganda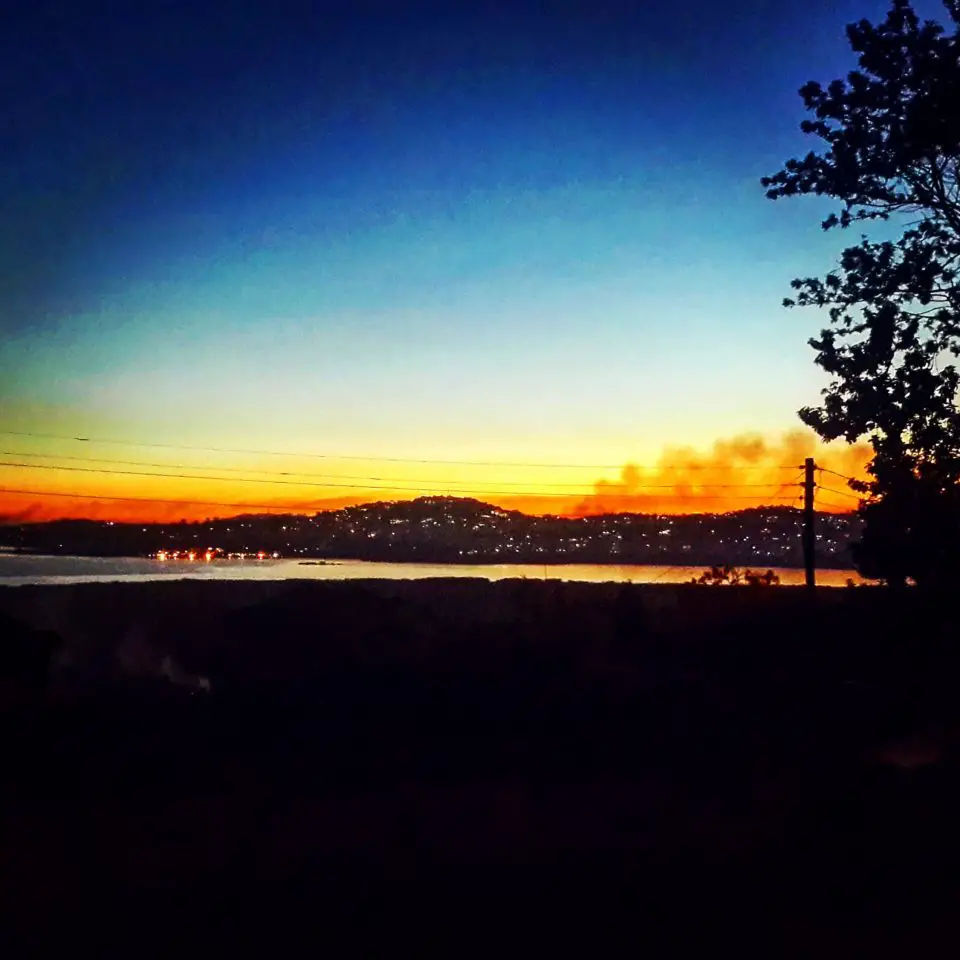 The sunset view from the study of my parents' new home in Luzira, Kampala. What they don't know is I am about to move in and never leave! 😂
So there you go. As promised, lots of pictures of sunsets, water, and the sky, with some food and other sights and sounds sprinkled in for good measure.
I hope you enjoyed them. The next post of this kind will have lots of pictures from the mother-daughter road trip to Lushoto that I mentioned in no. 15. I can't wait to share those pictures with you!
Until the next time,
Biche
P.S. Want to spread the news about your East African product, service, establishment, or event? If so, find out how I can help you do that here.
P.P.S Enjoyed this post? If so, why not subscribe to this blog and get new posts delivered directly to your inbox? Also, could you kindly take a moment and share this post with your friends and followers on social media? I'd greatly appreciate it! Last but not least, feel free to use any of these photos on your own website, but please remember to link back here. Thanks! 🙂