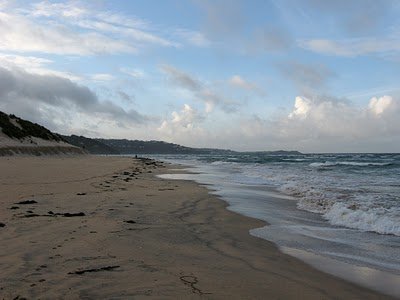 There's nothing quite like discovering a city through the eyes of those who know it best: its residents.
Discovering a city this way, you're likely to learn about the best the city has to offer, including places which may never find their way into guidebooks. For instance, you might discover a particular spot on an out-of-the-way hillside road with an enchanting view of the city nearby, or you could discover a place like the one I mentioned in my Kunduchi Beach Hotel post, which at low tide seems to be the point where the earth meets the ocean meets the sky.
This is the kind of place that I want you to tell me about today–a little-known fantastic place in your city that you wish more people would know about.
Put more succinctly…
Question #9: In your East African town/city, what's the best local secret place?
Ooooo…I can't wait to tell you my answer to today's question.
I discovered this place on my 31st birthday, and over a year later, I still can't get enough.
What I don't understand is why more Dar es Salaam residents don't know about this place.
Everyone I mention it to tells me that they've never been, but those I take there absolutely love it!
To find out which place I am talking about, go to the first comment to this post.
Now, I want to hear from you.
To tell me what you think is the best secret place in your East African city, leave me a comment below in the following format:
City/Town, Country:
Best Local Secret Place:
Address/Location:
Website:
Why do you like this place?:
As always, I can't wait to hear what you have to say.
Until the next time,
Biche.
P.S. If you would like to subscribe to this blog but haven't yet done so, click here to subscribe by email. You can also follow me on Twitter or visit my Facebook page to get daily updates related to Living & Lifestyle in East Africa. Signing up is free and easy!