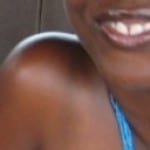 Hi. I'm Biche (pronounced /Bish/). I love good things, and I love sharing the good things I discover with people around me.
I am part Tanzanian, part Ugandan and currently live in Dar es Salaam.
I grew up in the Côte d'Ivoire, went to university in Canada, and also lived in the US for a while.
I moved back to East Africa—to Kenya to be precise—19 years ago but, sadly, had a hard time adapting to life in Nairobi.
For some reason, it took me a long time to discover all the great things that Nairobi had to offer, and a lot to offer it sure did!
That's why I started this blog.
On this site, I hope to share information to help make your stay in East Africa as pleasant as possible.
I will tell you about places to visit, restaurants to eat at, where to shop, services to subscribe to, great events, and generally discuss things that I find interesting as I continue to live in this part of the world (or anywhere else I might be).
In the past 19 years, I've lived in three of the six countries that make up the East African Community—Kenya, Uganda, and Tanzania–while visiting two others, Rwanda and Burundi, on occasion. I have yet to visit South Sudan but look forward to doing so soon.
Without a doubt, I can wholeheartedly say: I've come to love East Africa!
READ ALSO: What's Everyone Buying? Tea Masala, Kitchen Appliances & Personal Care Products
I've got to warn you: I like to go out, so many posts on this blog will be about places to go to or hang out at.
Also, I love life to be as simple as possible, so I will tell you about products and services that make my life easier and simpler.
READ ALSO: 6 Ways You Can Still Make 2020 Your Year to Really Shine
My disclaimer: this site only tells you about the experience of one person.
More specifically, it tells you about the experience of a female, single, (ex-) professional who loves the finer things in life.
I hope what I share with you will make your life richer and more interesting.
Welcome or, as we say in Swahili, karibu!
Biche
READ ALSO: Press & Awards