This post is about things to do in Zanzibar.
Since many of you come to this post looking for more information on food in Zanzibar, though, I've updated this post to start with that.
Where to Eat in Stone Town: The Best Stone Town Restaurants/Best Zanzibar Restaurants Stone Town
Being the touristic hub of Zanzibar, Stone Town has a wide selection of places to eat.
Everything from the street food to local Stone Town restaurants adds to the Stone Town experience (I recommend the Forodhani Gardens night food market for street food).
If you are specifically looking to dine at a restaurant, though, here are some of my recommendations for the best Stone Town restaurants.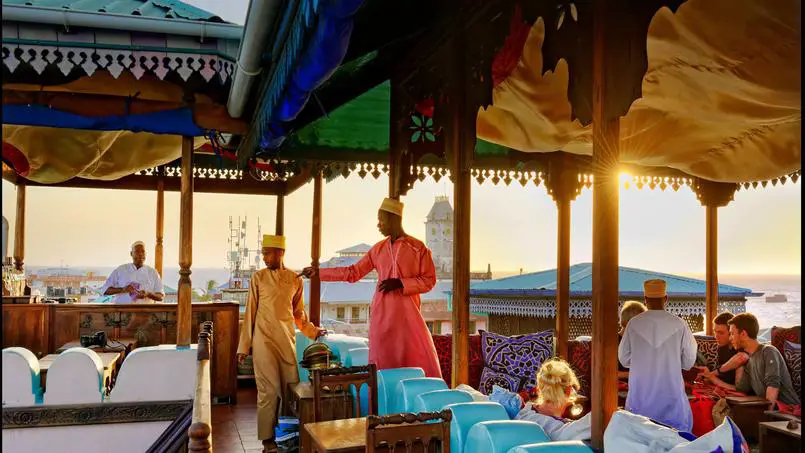 Best Stone Town Restaurants
Tea House Restaurant at the Emerson on Hurumzi hotel in Stone Town (the dinner here is what I consider the best local dining experience)
Zanzibar Coffee House Cafe at the Zanzibar Coffee House Hotel
The Silk Route on Shangani Street, across from Forodhani Park
Taarab Restaurant, DoubleTree by Hilton Hotel Zanzibar – Stone Town
Award Winning Stone Town Restaurants Zanzibar
The only award-winning restaurant that I know of in Stone Town, is Lukmaan Restaurant, on New Mkunazini Road, which in 2018 won the award for The Best Local Dining Experience during the Zanzibar Tourism Awards 2018.
Personally, I have eaten at Lukmaan Restaurant several times, and depending on who I am with, it's often a spot for lunch during a day spent walking around Stone Town (because of the variety of food available, how quickly the food gets ready, and the restaurant's price point).
I wouldn't personally rank it among the best Stone Town restaurants, though.
Best Restaurants Zanzibar/Best Restaurants in Zanzibar (Outside Stone Town)
If you are in other parts of Zanzibar and wondering where to go for a meal, here are some more suggestions:
When you are in Stone Town, be sure to also…
1. Experience Sunset at the Sunset Restaurant Stone Town Zanzibar – One of the Best Stone Town  Restaurants for a Great Sunset
The building that now houses the Africa House Hotel served as the English Club for Royal Navy Officers in the late 19th century.
Before then, it was a guest house for members of the Omani Royal family.
The original parts of the building are over 340 years old.
The history of this building is visible in its décor, in details such as the marble used on the staircase, which is marble from original Omani palaces, and the many pictures and placards on display on the walls.
Speaking of the staircase at the Africa House Hotel, if ever you happen to go there, please stand at the center of the staircase and look up.
What you'll see on the ceiling always makes me smile because it's so unexpected!
The thing that takes most people to the Africa House Hotel today, though, is the sunset visible from the balcony-level aptly-named Sunset Bar.
It is a good bar, in its own right, with a beautiful view of the Indian Ocean.
The sunset you experience there, though? All I can say is WOW!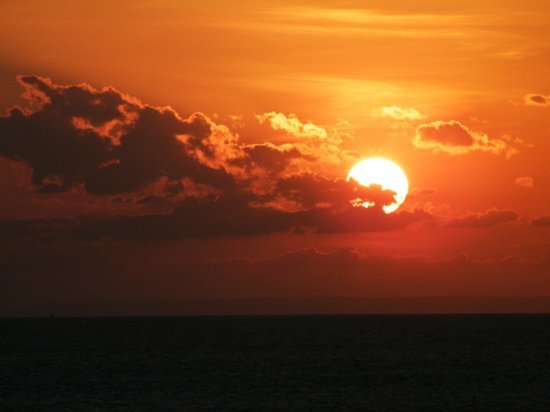 READ ALSO: Ramada Encore Dar es Salaam Menu & Restaurants in Dar es Salaam
Food in Zanzibar: Best Stone Town Restaurants for Sunday Brunch
When I think of a good first meal of the day in Stone Town, Zanzibar, the first thing that comes to mind is the sumptuous breakfast at the Zanzibar Serena Hotel.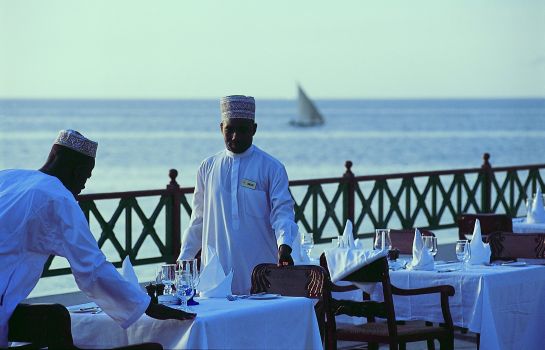 This doesn't happen only on Sundays but every day of the week and is open to everyone, not just overnight guests of the hotel.
The breakfast, which has so many options that it might as well be brunch, is such a great experience that I have been known to fly across the Zanzibar Channel from Dar es Salaam early in morning to make it there for a breakfast date (true story!).
Other than the Zanzibar Serena, some of the Stone Town restaurants for Sunday brunch include:
The Festivals of Zanzibar: Sauti za Busara & More
Zanzibar usually hosts three international festivals each year: Sauti za Busara music festival in February, the Zanzibar International Film Festival in July, and the Jahazi Literary & Jazz Festival in August/September.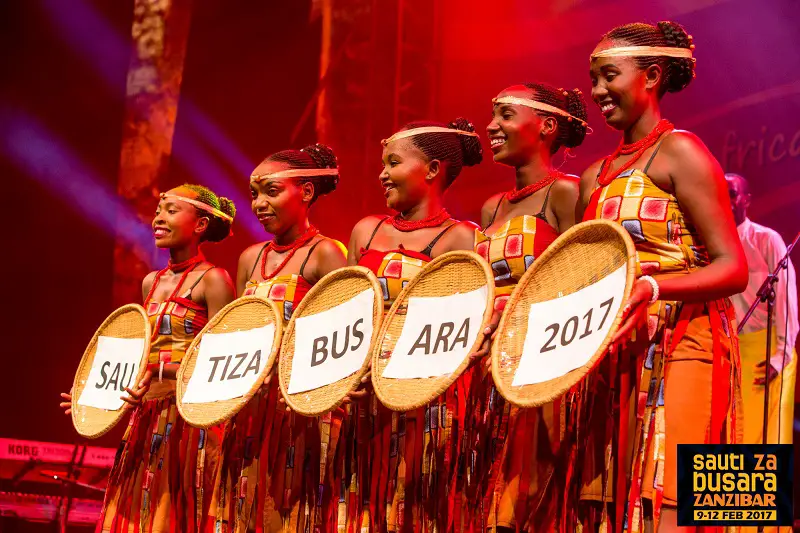 Of these three festivals, I have been to Sauti za Busara and the Zanzibar International Film Fesitival.
Sauti za Busara
I LOVE Sauti za Busara! This  music festival features artists from all over Africa.
Even more interestingly, though, it features international collaborations of artists from very different countries with very different musical styles. The result? Amazing, melodious, and eclectic music!
You can read more about my experiences at Sauti za Busara here.
READ ALSO: Flights from Johannesburg to Zanzibar & Africa's 100 Most Influential Women
The Zanzibar International Film Festival (ZIFF)
I attended the Zanzibar International Film Festival more out of curiosity than anything else.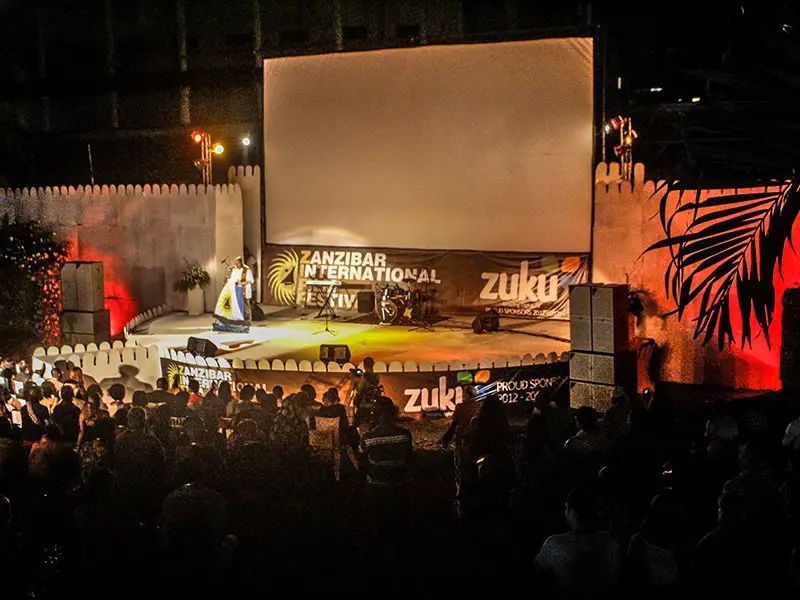 Although I can watch a movie or two, I am not a big film buff.
That said, I greatly enjoyed ZIFF.
Not only did I enjoy it because of the great films I watched on African issues—films made by Africans—but also because, unbeknownst to me until then, ZIFF is not just about films nor does it only focus on Africa.
Another name for The Zanzibar International Film Festival is The Festival of the Dhow Countries.
As such, it also features movies and performances from South East Asia, the Arabian Peninsula, The Persian Gulf, Iran, Pakistan, and the Indian Ocean Islands.
I found it interesting to learn more about the non-African cultures that have had a great influence on Zanzibar's culture.
Another activity I greatly enjoyed at ZIFF was dhow racing. Watching a dhow race felt surreal.
Not only was it beautiful to watch, but the excitement of this unusual sport is also strangely contagious!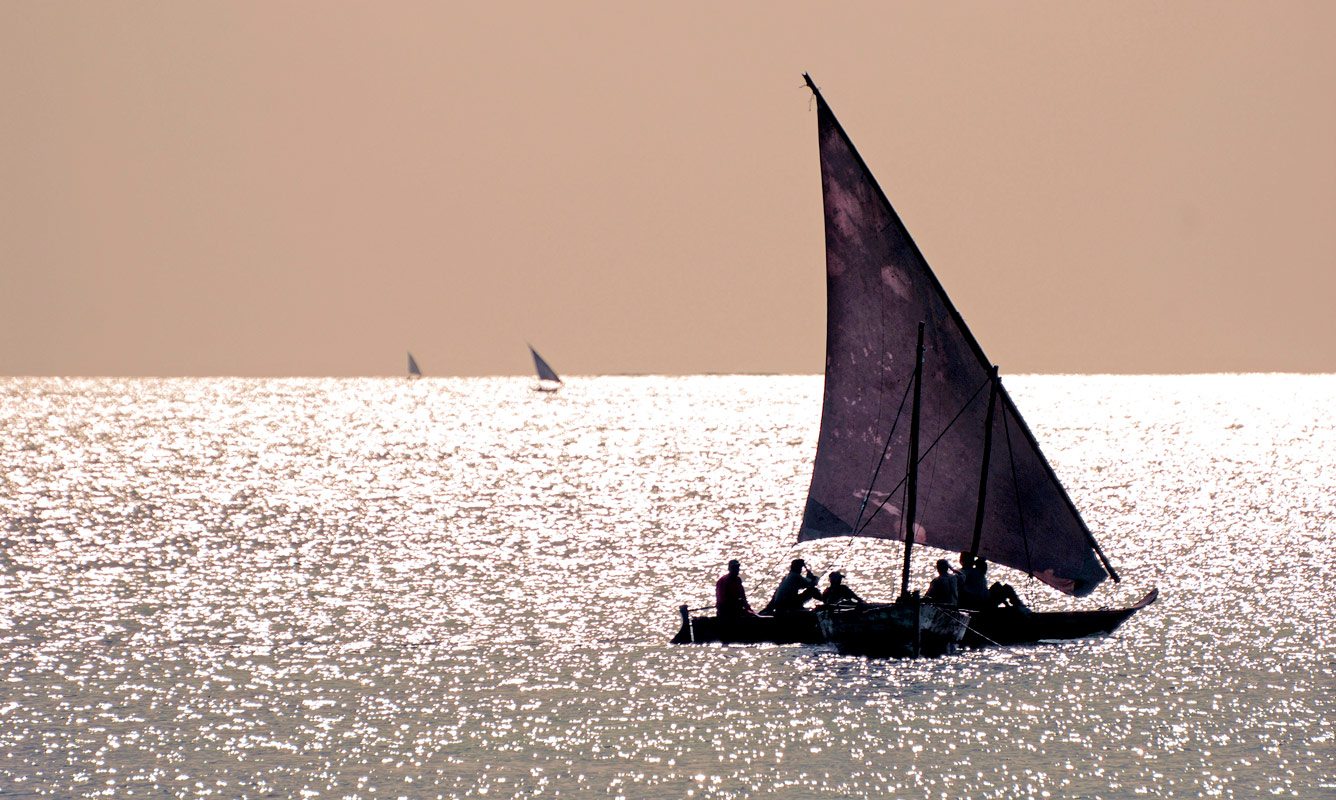 A Caveat About Visiting Zanzibar During a Festival
Zanzibar during a festival is VERY different from what it is normally.
This is particularly true for Sauti za Busara.
I often jokingly say that during Sauti za Busara, all of Dar es Salaam ships out to Stone Town. While that is not actually true, I am sure you get the idea.
If what you want is to get a sense of everyday Zanzibar, and/or enjoy some peace and tranquility in an enchanting environment, DO NOT visit Zanzibar when there is a festival going on.
If instead you want to experience all Zanzibar has to offer, plus the added excitement of a huge event going on, then you know when best to schedule your trip to Zanzibar.
(Sorry, I can't tell you anything more about the Jahazi Literary & Jazz Festival because, as I mentioned earlier, I haven't been…yet.)
READ ALSO: Rooftop Bars & Restaurants in Nairobi
---
Planning a trip to Zanzibar soon? Looking for ideas about what to do while you are there? If so, you are in luck. Today, I'd like to share some of the things I've most enjoyed doing in Zanzibar over the past 15 years—that's how long it's been since my first trip to Zanzibar taken shortly after I first moved to Tanzania.
These tips cover both the historic part of Zanzibar, Stone Town, as well as other areas of the island.
This is not an exhaustive list. Rather, these are simply some pointers shared with love from me to you. I hope you find them useful!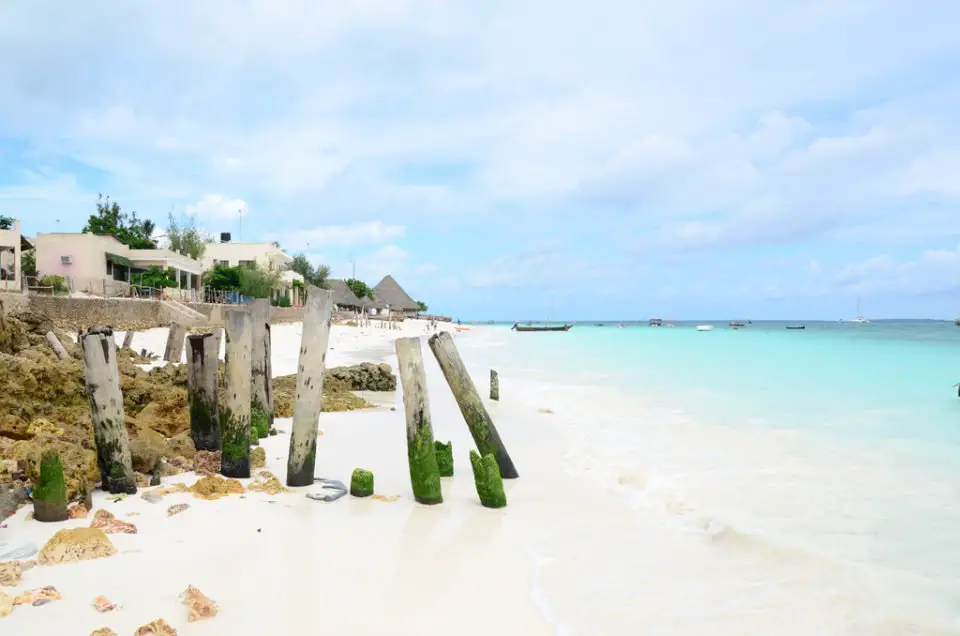 READ ALSO: Matemwe Accommodation Recommendations & 25 Other Pictures Taken in East Africa
The Must-Dos
I'll start with the two things that I think are not to miss in Zanzibar: 1) visiting the UNESCO world heritage site Stone Town and 2) visiting at least one of Zanzibar's idyllic beaches elsewhere on the island.
READ ALSO: Community Online Shopping & Accommodation Guide
Stone Town Zanzibar Tips
2. Go on a Guided Walking Tour of Stone Town
Some travelers like to travel in a structured way and go on formal tours. Others like to wander around, get lost, and just discover whatever they chance upon.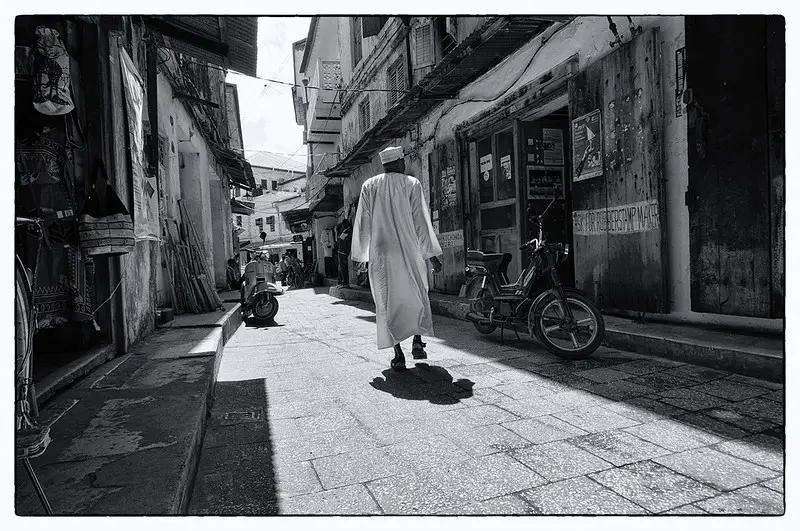 When you are in Stone Town, I strongly recommend going on a guided walking tour.
Why? Because it's easy to miss the most interesting, charming things in Stone Town if you do it any other way.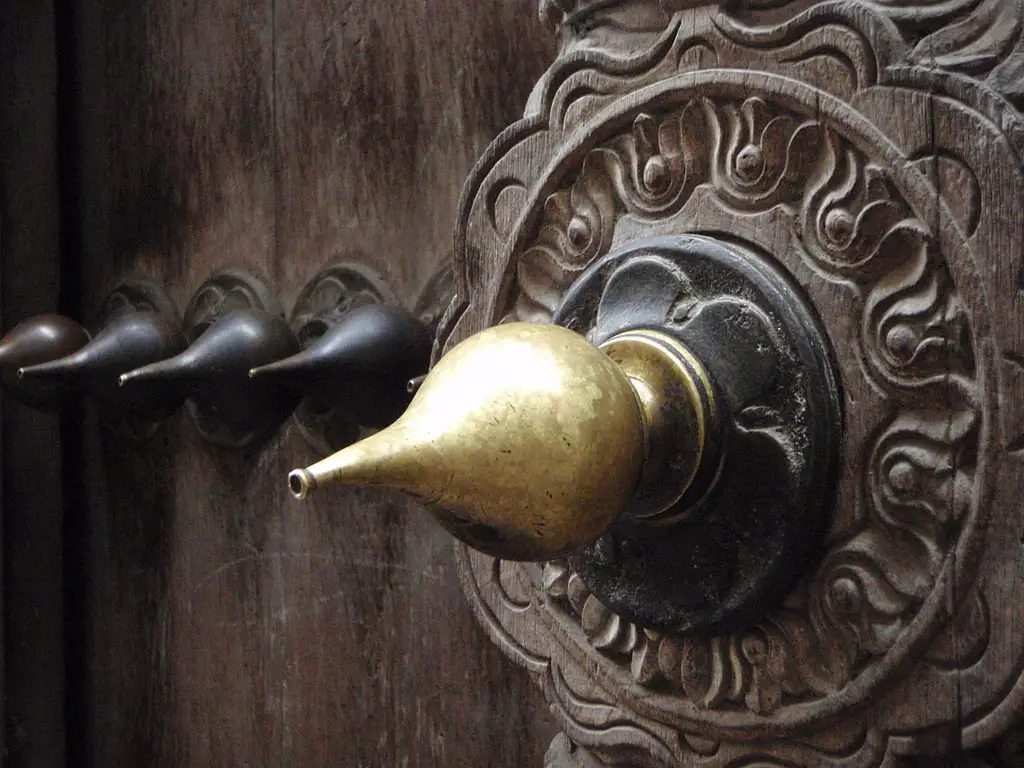 Getting someone to guide you through the winding roads of this charming historic town, all the while telling you little tidbits about the places you see—tidbits you won't find in a guide book—will truly help you get the most out of what Stone Town has to offer.
To organize a walking tour, simply inquire at your hotel.
3. Eat at the Forodhani Gardens
Forodhani Gardens is a small park on Stone Town's waterfront, located opposite the Old Fort and the House of Wonders.
During the day, Forodhani–and the waterfront right by it–is a beautiful place to relax.
There, you can admire the beauty of the Indian Ocean and observe the activities of everyday Zanzibar. You can do this all the while enjoying a coffee or ice cream from one of the eateries nearby.
It's at night, though, when Forodhani Gardens really comes to life, with the peaceful park giving way to a fully fledged night-time street food market.
READ ALSO: Zanzibar Palace Hotel & 5 Other Charming Places to Stay in Stone Town, Zanzibar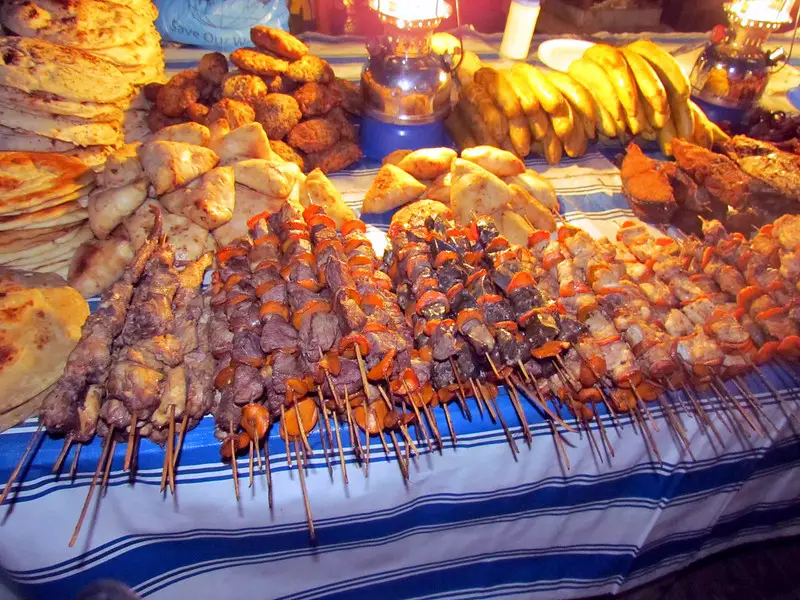 Try Zanzibar Foods at Forodhani Gardens
The food may or may not be the greatest, depending on what you choose to eat and which stall you buy it from.
Still, this is one of the best places to soak up Zanzibar's unique vibe.
At the Forodhani Gardens food market, you'll find lots of seafood as well as beef and chicken skewers.
Beware of how long these skewers have been out on the grill, though, because they can be quite tough the longer they've been out in the open.
Watch out for this particularly late at night.
Other than seafood, I recommend that you try something uniquely Zanzibari.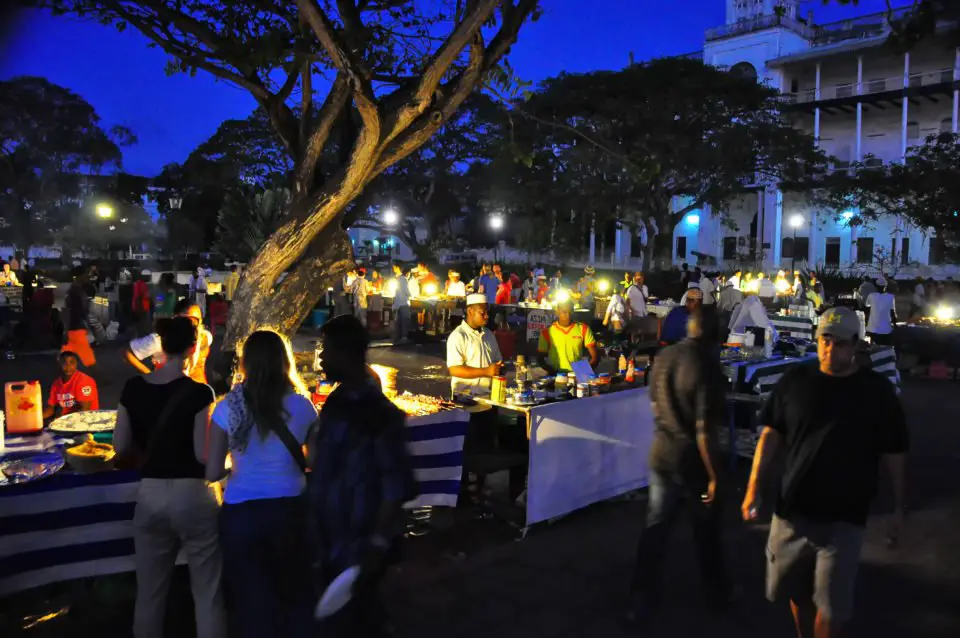 For example, try a Zanzibar Pizza (which is not a pizza at all, rather more like a crepe stuffed with fillings of your choice), or Zanzibar Mix (a delicious tangy soup—known locally as urojo—made from green mangoes and gram flour, filled with bits of potato, bhajias, fried mashed potatoes, and more), or freshly pressed sugarcane juice with ginger and lime.
I have yet to get bored trying out the different things that the night-time food market at Forodhani Gardens has to offer!
Although Forodhani Gardens may not be one of the best Stone Town restaurants, it's definitely a must-do simply for the experience of it.
READ ALSO: Mr Price Garden City & Mr Price Home Kenya Instagram Account
4. Climb to the Top of the Emerson on Hurumzi Hotel
My absolute favorite place in Zanzibar is the rooftop of the Emerson on Hurumzi hotel, a boutique hotel in the middle of Stone Town.
Made up of two restored 19th-century buildings still decorated with a lot of their original furniture, climbing to the top of the Emerson on Hurumzi—up three and a half flights of very steep stairs—makes you begin to wonder what it must have been like to live in the Zanzibar of yore.
When you finally get to what is now the Tea House Restaurant, a gazebo-like structure that sits on the roof of the hotel, the 360° view of Stone Town and the Indian Ocean beyond will take your breath away—or at least it does mine.
The Tea House Restaurant, One of the Best Stone Town Restaurants for an Authentic Cultural Experience
I have eaten at the Tea House Restaurant several times, and gosh, is the dinner fantastic! It's not just the food but the whole experience, which includes a live Taarab band.
The price is US$40 per person exclusive of drinks. Be sure to make reservations with a deposit by 3 p.m. on the day you plan to have dinner.
If possible, try to book a place on the sit-down cushions instead of the tables.
Last but not least, be sure to arrive early to be able to catch sunset. You will not regret it!
The Tea House restaurant, one of the best Stone Town restaurants, has only one exclusive sitting for dinner. Dinner service begins promptly at 7:00 p.m.
Dinner guests can arrive as early as 6:00 p.m to enjoy the spectacular views of Stone Town and the Ocean.
Dinner at the Tea House is by reservation only and, as there is limited seating, a deposit is required for the booking's confirmation.
The Tea House restaurant now also opens for lunch. Lunch is served between 12:00 p.m. and 4:00 p.m. (last kitchen orders must be placed by 3:30 p.m.).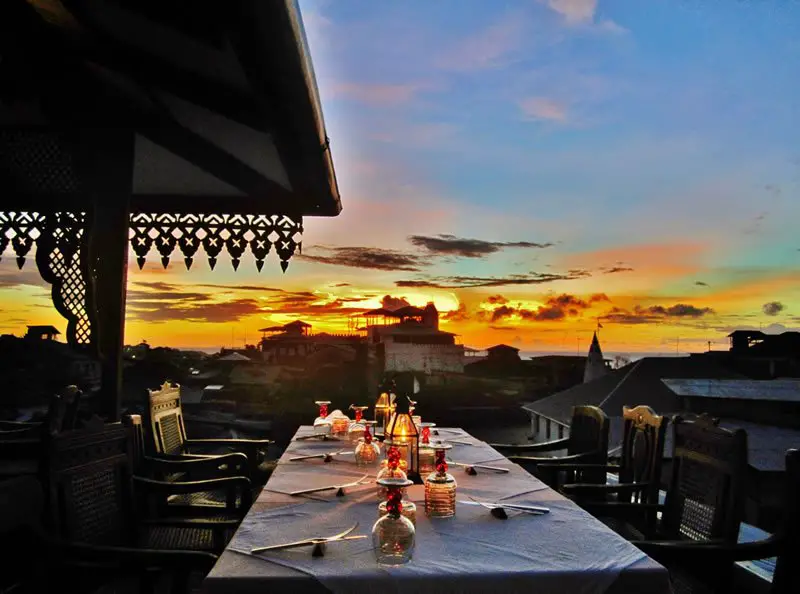 5. Sample Tanzania's Exotic Fruits
Have you ever eaten a rambutan? How about a bungo fruit (the fruit of the rubber vine)? A star fruit? A durian? A rose apple?
Yeah, neither had I until I visited Zanzibar with someone who'd spent a lot of time there since childhood.
He gave me a quick tour of Zanzibar's fresh produce, and gosh was that an experience!
If you are keen to try some of these fruits in between visits to the best restaurants in Stone Town, you can buy them from fruit carts on the streets of Stone Town or head to Darajani Market to see the full fare of fresh produce that Zanzibar has to offer.
When you do, leave me a comment to tell me what you thought of these fruits!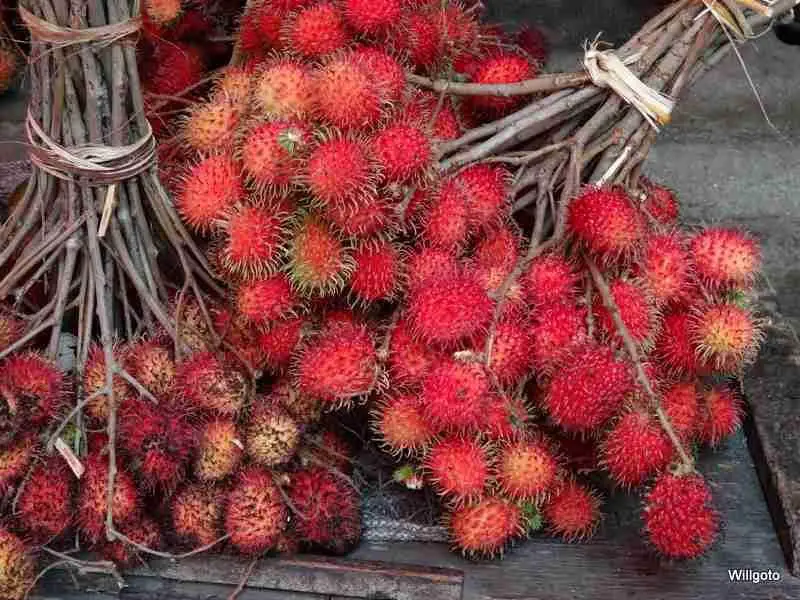 6. Visit the Hamamni Persian Baths
Although this may be included in a guided walking tour of Stone Town, I am listing the Hamamni Persian Baths separately because I never got to see them when I went on a walking tour.
Instead, I had the pleasure of discovering them by accident while walking through Stone Town and greatly enjoyed visiting them.
These baths, built in the late 19th century and used until early in the 20th century, were public baths open to both men and women (though at different times).
Although there is no longer any water in the baths, it's easy to visualize, from what remains today, the hive of activity that these baths must have been in their heyday.
7. Restaurants Stone Town: Eat or Have Evening Drinks at the Zanzibar Serena Inn
The Zanzibar Serena Inn is generally regarded as one of the two best hotels in Stone Town.

Though you might not stay there, it's worth a visit for its beautiful Ocean views, good food, and nightly live Taarab music.
I can attest to the fact that they serve a mean brunch!
Visiting Zanzibar's Beaches
Despite the stunning historic experience that Stone Town is, it is still a very lived-in everyday city. Sadly, it doesn't boast particularly nice beaches.
To see the best Zanzibar beaches, you'll have to travel an hour or two away from Stone Town.
My personal recommendation is Nungwi, which was recently named the 43rd best beach in the world by CNN.
Nungwi
Nungwi is by far the most beautiful beach I have ever been to (discounting the sand bank of Kisite-Mpunguti Marine Park & Reserve in Kenya).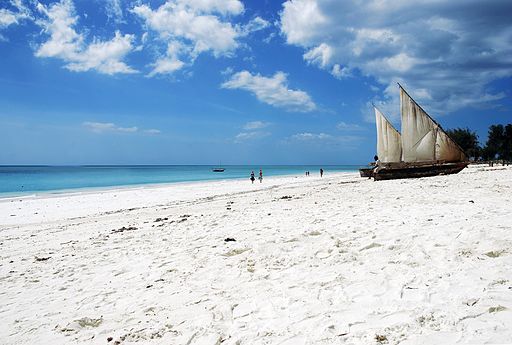 With deep turquoise waters, white sand, the characteristic calm of the Indian Ocean, and adorned with chic hotels, bars, and restaurants, Nungwi beach often gives me a mind boggle about what country I am in when I'm there.
It doesn't typically look like what I usually associate with Tanzania and reminds me more of pictures I've seen in travel magazines of beaches in the Bahamas or Southeast Asia.
The water at Nungwi is amazingly clear. When I am standing nose-deep in the Ocean at Nungwi, I can look down and still see my toes clearly.
Until the 1990s, Nungwi was a large traditional fishing village and dhow-building centre.
Today, it is the most visited tourist destination in Zanzibar.
The centuries-old trade of dhow building is still practiced in Nungwi and you can visit dhow boat yards while you are there.
At these boat yards, you'll see skilled craftsmen making dhows of all sizes, the smallest of which are made without using any nails at all!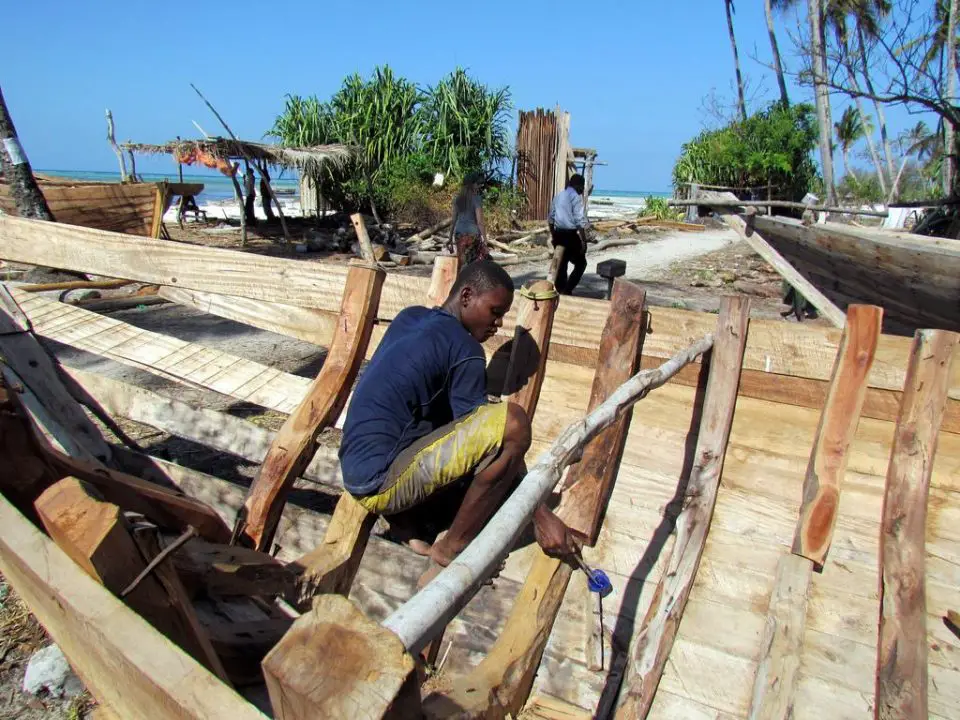 Visit a Spice Farm
In its heyday, Zanzibar was known as the Spice Islands for its numerous spice plantations and the variety of spices grown there.
At a time when cloves traded like gold—not only for their taste but also for the crucial role they played in curing and preserving meat before the advent of refrigeration—Zanzibar was the number one producer of cloves in the world!
Some of these spice plantations still exist today and are open to the public.
A commonly available tour on Zanzibar is a Spice Tour, where you get to visit such a plantation.
On a Spice Tour you'll get to see how saffron, cardamom, ginger, cloves, nutmeg, anise, and pepper are grown, just to name a few.
All this in the context of local history, local culture, and the use of these spices across the world today.
Fruit is also grown at many of the spice farms, so you'll be able to sample local fruit here too.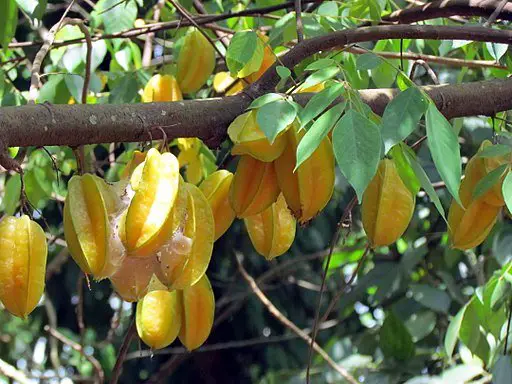 A Spice Tour may not sound like a particularly interesting thing to do when you are in Zanzibar. After all, how excited can you really get about agriculture and spices?
Trust me: this is one of the most interesting things I have ever done in Zanzibar!
Check it out if ever you get a chance.
If You Are Travelling to Zanzibar from Dar Es Salaam, Tanzania Should You Take a Flight or  the Ferry?
Without a doubt, take the ferry!
Why? Because that's where the magic of travelling to Zanzibar begins.
Sailing across the Indian Ocean, the wind and a little refreshing spritz on your face….what's not to love? (As you probably can tell, I love to sit on the ferry's outdoor deck whenever I travel to Zanzibar.)
Plus, given the traffic to and from the airport in Dar es Salaam, it's unlikely that you are going to save yourself any time by flying.
If you take the ferry to Zanzibar, though, I recommend that you only use Azam Marine or Coastal Fast Ferries. These are essentially the same company and have a good safety record.
In the past, other ferries on this route have capsized due to overloading. Personally, I don't think it is worth the risk.
So there you have it.
That's what I have to share about travelling to and visiting Zanzibar.
Now, over to you.
What Are Your Recommendations for Zanzibar?
Have you ever been to Zanzibar? If so, what did you think of the experience? Do you have any recommendations to share with soon-to-be travelers to the archipelago? If so, please let me know in the comment section below.
Until the next time,
Biche
P.S. Do you have an event, establishment, service, or product that you would like to let the world know about? If so, learn more about how I can help you do that here.
P.P.S. Enjoyed this post? If so, how about subscribing to my blog to receive new posts directly to your inbox? Also, I'd greatly appreciate it if you would share this post with your friends and followers on social media. (You can do that by using the buttons at the bottom of this page.) Last but not least, if you refer to this post on your own website, please remember to link back here. Thanks! 🙂
Photo Credits: Parade, Rene Mayorga, Olivier Lejade, Rod Waddington, africahousehotel.com, en.tripadvisor.com.hk, Zanzibar Retreats, WillGoTo, africanmeccasafaris.com, MoongateClimber, mygola.com, David Berkowitz (CC BY 2.0), via Wikimedia Commons, ziff.or.tz, David Berkowitz, Hotel Info, This Is Africa, Art of Safari, The Island Town Hotel Zanzibar, Yoni Lerner, Emerson on Hurumzi