This post is about tailor made holidays Tanzania.
Table of Contents
Tailor Made Holidays Tanzania
Sometimes, you just don't want to go on a standard holiday tour. After all, your interests aren't necessarily the same as other people's, or maybe you have extenuating circumstances that stop you from doing certain holiday destinations the way most people do them.
So where do you go to have a tailor made holiday in Tanzania planned for you?
Here are two reputable service providers that provide this service.
READ ALSO: Dubai Flight Sale & Flights to Tanzania
Tailor Made Vacations Tanzania Company #1: Responsible Travel (Tailor Made Holidays Serengeti Plains/Tailor Made Vacations Ngorongoro Crater and Northern Tanzania)
Responsible Travel is a UK-based activist travel company that puts together trips that support both the communities that live in and around a travel destination as well as preserve nature in those locales.
In Tanzania, they can tailor make a holiday for you through popular tourist destinations such as Selous, Zanzibar, Mafia Island, the Serengeti, Mt. Kilimanjaro, the Masaai Mara in Kenya (which is close to the parks of Tanzania's northern circuit), and Ruaha, among other East African destinations.
These tailor made trips can be luxury, budget or anywhere in between.
If you would like to know more about the tailor made Tanzania holidays that Responsible Travel can put together for you, click here to go to their website.
READ ALSO: Things to See in Arusha, The Local Guide Program & More
Tailor Made Vacations Tanzania Company #2. On the Go Tours (Tailor Made Holidays Ngorongoro Crater and Northern Tanzania)
On the Go Tours is a medium-sized global company with headquarters in London (UK) and offices in Brisbane, Australia and Johannesburg, South Africa, as well as representation in New Zealand, Canada and the USA.
They organize tours to many different destinations across the world.
In Tanzania, On the Go Tours can tailor-make a holiday for you that includes a wide range of tourist destinations in Tanzania such as, Mt. Kilimanjaro, the Ngorongoro Crater, Lake Manyara National Park (one of the most beautiful parks that I have been to in Tanzania), Dar es Salaam, Tanzania's largest city, the Serengeti, Ruaha National Park, Selous Game Reserve, and Tarangire National Park, among others.
For more details, check out their website here.
READ ALSO: Getting from Dar es salaam to Zanzibar
Tailor Made Holidays Zanzibar
Planning a trip for yourself to Zanzibar is fairly easily because the island is small and there is so much documentation about what to do there, where to stay, where to eat, etc. in Zanzibar.
In fact, you can find all my Zanzibar-related content here to help you plan your next Zanzibar vacations.
Still sometimes you want to take out all the hassle of planning your holiday and have someone else handle all the details based on the things you like and want to experience in a certain locale.
That's where tailor made Zanzibar vacations come in.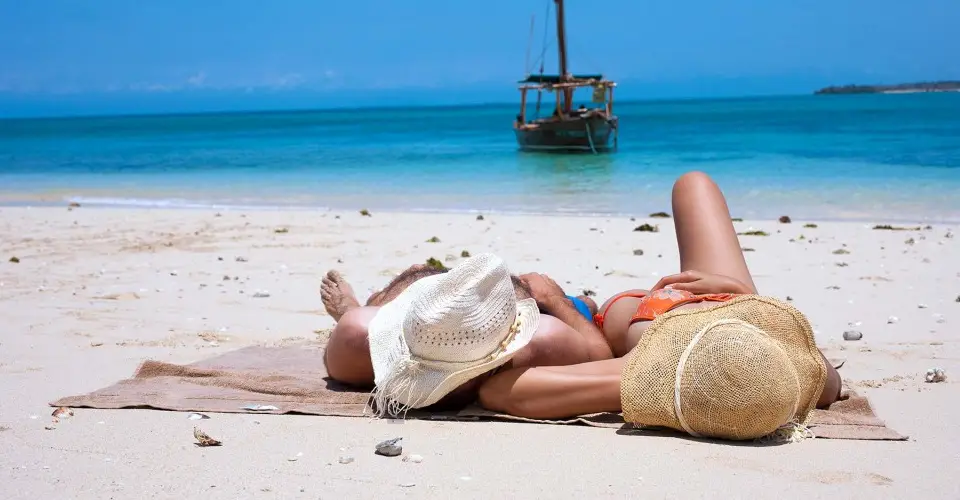 READ ALSO: Mwanza to Serengeti National Park & More About Travel in East Africa
Here are three operators through whom you can organize tailor made Zanzibar vacations:
Africa Adventure Vacations
Focus East Africa Tours, and
Responsible Travel
READ ALSO: Experiences at Lemon Spa & Lemon Spa Menu
Vacations in Zanzibar/Vacations to Zanzibar: Why Bother With Tailor Made Zanzibar Trips?
The reason to bother with a tailor-made Zanzibar vactions trip is that people enjoy different things and have different plans for their vacations. What excites one traveler may exhaust another.
Vacationers have different requirements including budget, size of group, time constraints and more.
This is why tailor made vacations Zanzibar can help you to make the most of the time and resources you have to explore Zanzibar.
READ ALSO: Mombasa & Malindi
Tailor Made Vacations Western Tanzania/Tailor Made Holidays Western Tanzania
Tanzania's western circuit is the least travelled region in Tanzania due to the expense and difficulty of getting there.
Most visitors to western Tanzania are safari aficionados who are rewarded with very low visitor numbers.
Katavi National Park is an extraordinary wilderness area and Mahale Mountain National Park offers some of the very best chimpanzee trekking in Africa.
For more information about tailor made vacations in this part of Tanzania, contact a travel company such as Tailormade Africa.
Photo Credits: YellowZebra Life-Changing Safaris