As the end of the year rolls around and the holiday season approaches, despite the current circumstances, most of us can't help but think of holiday travel.
Maybe you are envisioning whiling away on a beautiful tropical island somewhere?
Well, this is a real possibility given that Tanzania's borders are currently open to visitors and her COVID-related policies very tourist friendly.
As I write, very few restrictions are in place for visitors coming into the country. Also, since our government declared us COVID-free many months ago, things here are pretty much life as usual.
So…if that tropical island you are dreaming of is Zanzibar, let me just say, as we would say in Swahili, karibu kwetu (welcome to our home/place/country)!
If you do plan on visiting Zanzibar this holiday season, here are a few hotel recommendations for you.
5 Great Places to Stay in Stone Town, Zanzibar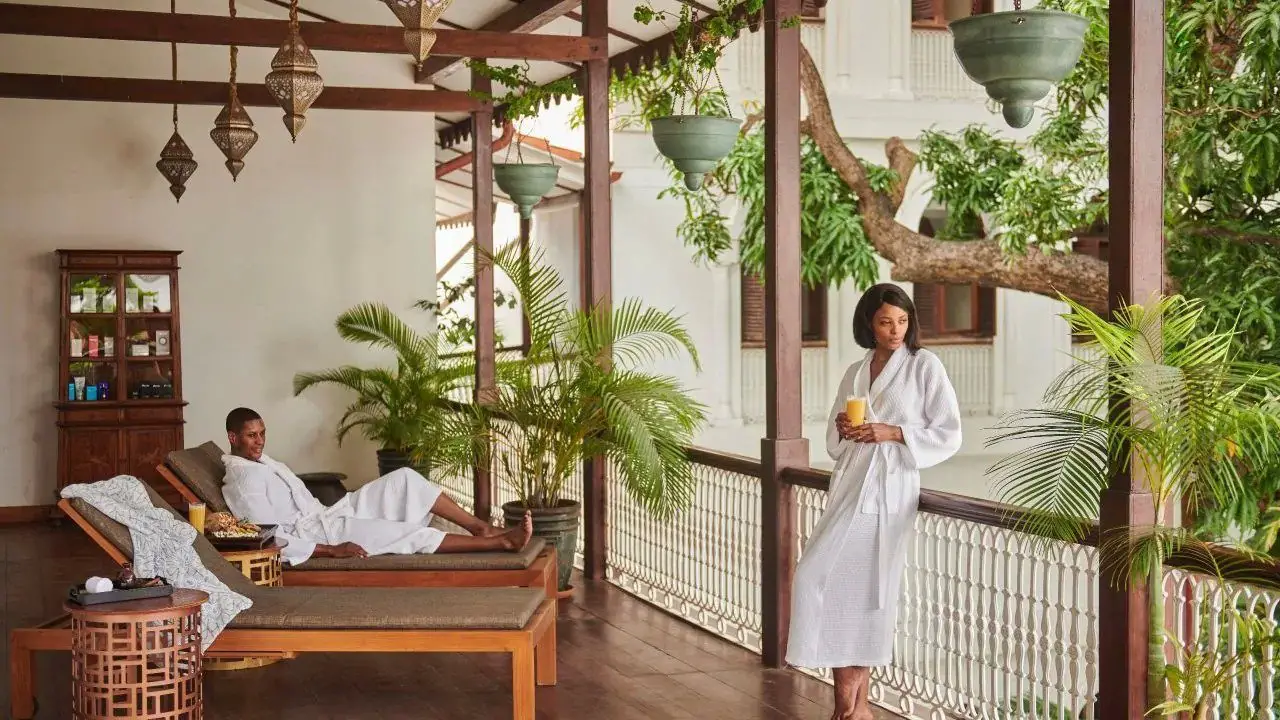 1. Park Hyatt Zanzibar
When budget is not a consideration and you are visiting the UNESCO World Heritage Site of Stone Town, Zanzibar, the place to stay is the Park Hyatt Zanzibar.
The latest, most modern high-end offering on Stone Town's waterfront, Park Hyatt Zanzibar features everything you would expect from an international luxury hotel.
With amazing views of the Indian Ocean and of the charming hustle and bustle of Stone Town's waterfront, Park Hyatt Zanzibar is within walking distance of most points of interest in Stone Town.

2. Zanzibar Serena Hotel
Right next to the Park Hyatt Zanzibar is Stone Town's other best offering: the Zanzibar Serena Hotel.
At this beautiful, charming hotel that does a great job of capturing the unique feel of Stone Town, you'll not only find understated luxury but also a level of attentive, professional service that is synonymous with the Serena brand.
The food at the Zanzibar Serena Hotel is noteworthy, especially the breakfast; the dining room right at the ocean's edge is unforgettable.
The nightly live Taarab music performances at the Zanzibar Serena Hotel are worth experiencing, whether or not you stay at the hotel.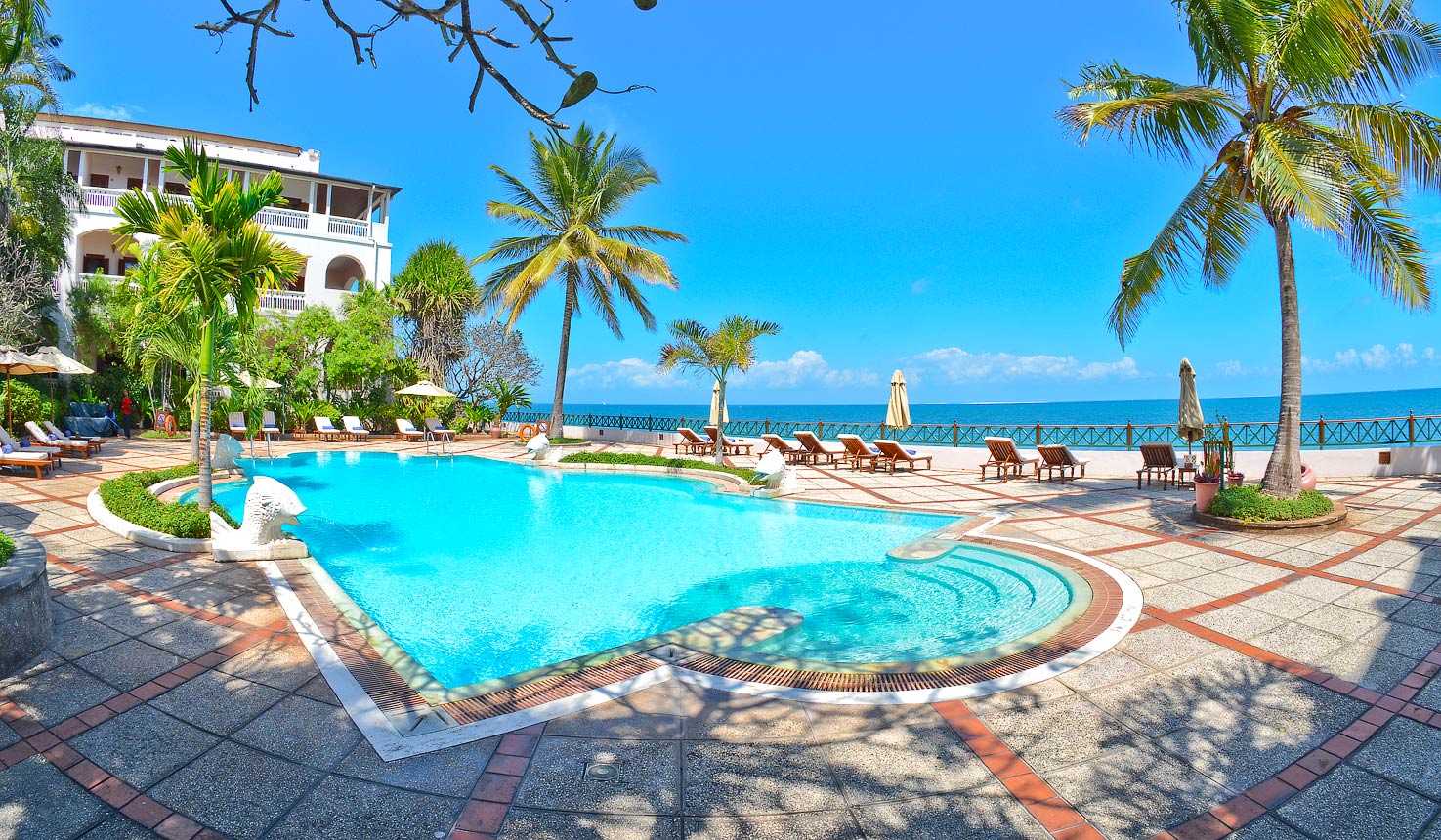 3. Dhow Palace Hotel
Away from the more expensive hotels that line Stone Town's waterfront, are the charming hotels found in the rich maze of Stone Town's alleys.
One steeped in history—the original building dates back to 1559—is the Dhow Palace Hotel.
The Dhow Palace Hotel describes itself as a living museum, and I couldn't concur more.
When you stay at the Dhow Palace Hotel, you have to stop and take a closer look at everything: the bed, the bathtub, the knickknacks in the common areas, the pictures on the wall.
Staying at the Dhow Palace Hotel, brings to life the experience of being in Stone Town.

4. Tembo House Hotel
Located on Stone Town's waterfront with beachfront access, Tembo House Hotel is a big hotel.
The rooms are spacious with ornate Zanzibari-style beds, and the air conditioners work very well (important in Zanzibar's heat).
The staff is particularly flexible and accommodating.
Tembo House Hotel is a walking distance from most points of interest in Stone Town.


5. Kisiwa House
Kisiwa House is an elegant boutique hotel in the heart of Stone Town.
The service is particularly good and friendly, and the décor is very attractive.
The rooms are very spacious with bathrooms that are equally as spacious and lavish. I found the beds particularly comfortable.
Breakfast served on the rooftop, with a view of the Indian Ocean, is another delightful experience you can look forward to at Kisiwa House.

READ ALSO: Where to Stay in Stone Town, Zanzibar for Every Budget: 36 Great Places
So there you go, folks!
That's what I have for you today. I hope you found these hotel recommendations interesting and useful.
If you've stayed at any of these establishments before and would like to share something about them, please do so in a comment below.
If there are other places in Stone Town that you've stayed at and liked and would like to recommend to others, please also leave a comment below.
As always, I look forward to hearing what you have to stay.
Until the next time,
Biche
Photo Credits: Tanzania Odyssey, Park Hyatt Zanzibar, African Travel Resource, Zanzibar Retreats
[jetpack-related-posts]