As I was moving to Dar es Salaam, Tanzania many years ago, I remember reading in The Rough Guide to Tanzania that Dar es Salaam was "the best place in East Africa for catching live music".
Many years later, I can't quite say whether or not I agree with that statement, but what I do know is that there are ample opportunities in Dar es Salaam to listen to good live music.
One such opportunity is Wikiendi LIVE which happens every couple of months at the Nafasi Art Space in Mikocheni.
Before I tell you what I enjoy about Wikiendi LIVE and what you can look forward to experiencing at the next edition of this event, watch this short video to get a glimpse of what the vibe at Wikiendi LIVE is like.
The first Wikiendi LIVE event I attended featured Kenneth Mugabi, my favorite new discovery in Ugandan music.
It was a lively intimate night, where we got to dance at Kenneth Mugabi's feet as he sang just for us!
Although the performances ended early enough, I was at Nafasi Art Space until the wee hours of the morning hanging out with friends and dancing to an eclectic fun mix of East African music.
That is something I could do again any day!
So…it seems I am in luck…because Wikiendi LIVE is finally having their first show of the year on Saturday, March 24th.
It's a free event, by the way.
Keep reading to find out more about what you can expect to find at this year's first edition of Wikiendi LIVE to be held in Dar es Salaam.
---
"The weekend is a culture itself, the culture of being artistic, of enjoying, of being happy, of showing love"
Wikiendi LIVE is that (in reference to the quote above)…and it's back!
On March 24th, musicians and music-lovers alike will be gathered at Nafasi Art Space to celebrate sounds outside the East African mainstream.
This month's exceptionally curated line-up will include six performances that are fiercely original, featuring voices and influences from as far and wide as Tanga and Senegal to right here in the streets of Dar es Salaam.
Entrance is free (though donations are welcome!), and local food and drink will be available to sustain energy until the early hours of the morning.
Arrive early (from 5 p.m.) to catch a rare showcase of Nafasi's Wachata Graffiti Crew as well as a special DJ session featuring the immense record collection of Tanzania's very own John Kitime.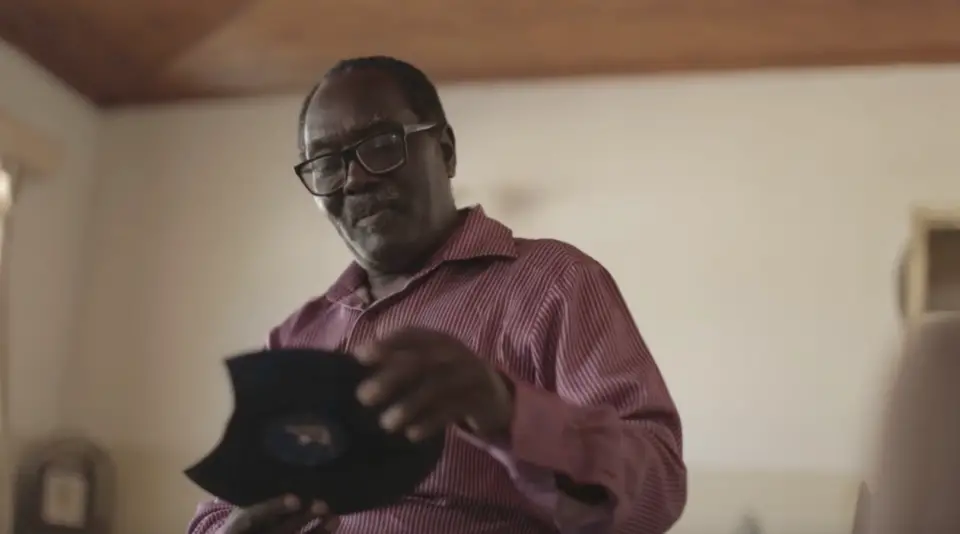 The incredible roster of performers at this year's first edition of Wikiendi LIVE includes:
T-Africa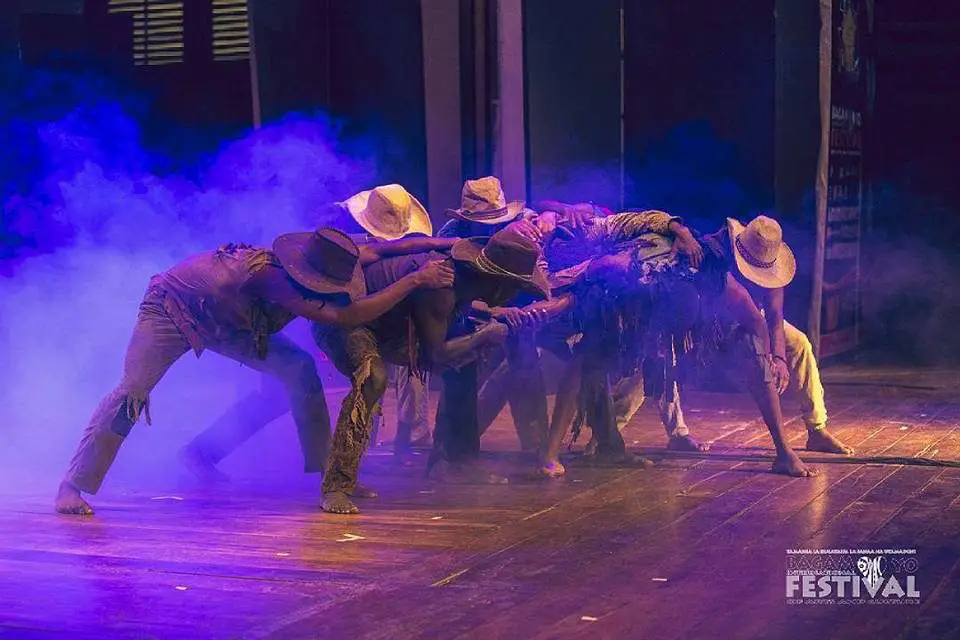 A local dance crew that fuses traditional, contemporary, and street styles – bringing something exceptionally unique to Tanzania's dance scene and the Wikiendi stage.
Chi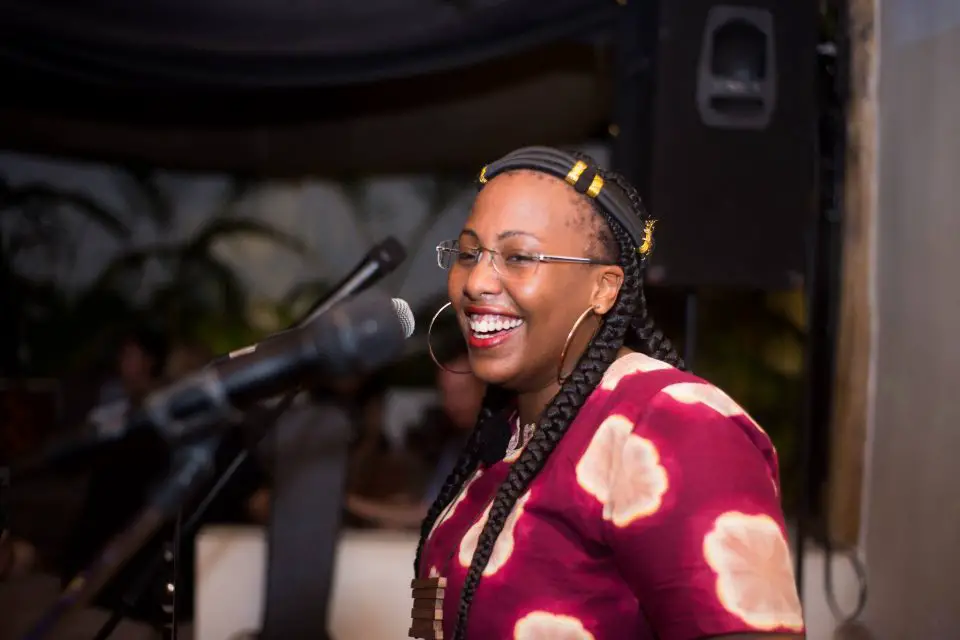 A Tanzanian by way of Senegal who has lived around the world and makes music as diverse as her upbringing, Chi seamlessly blends her lyrical styling with soul, R&B, old-school blues and rock, fearlessly expressing herself as a "neo-soul revolutionary". (Biche's note: I've had the pleasure of conversing with Chi a couple of times at length and she is a soulful, interesting person who carries a blend of cultures in her very being. Although, I know that she sings, I have never had a chance to hear her perform. I am looking forward to discovering her music!)
Caroline Anande Uliwa a.k.a Carol Anande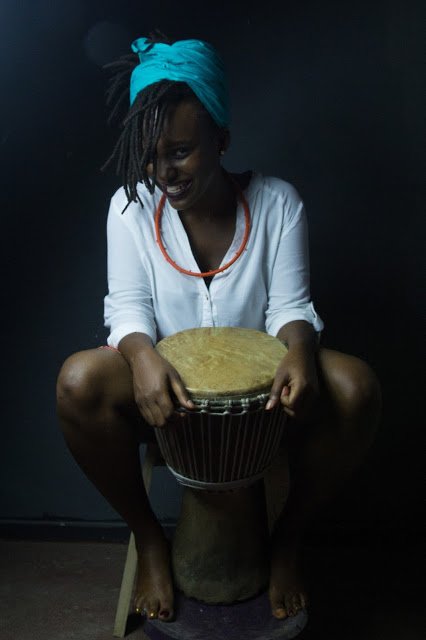 A multitalented performer from Dar es Salaam who writes poetry, sings and plays percussive instruments, Carol is a unique creator known for her raw and direct performances. (Biche's Note: Carol is a dear friend of mine and is indeed well described by the term creator. She has recently started creating super-funky handbags under her fashion label, Ketronique. Carol, I am coming for mine soon!)
Matona and Man Sulei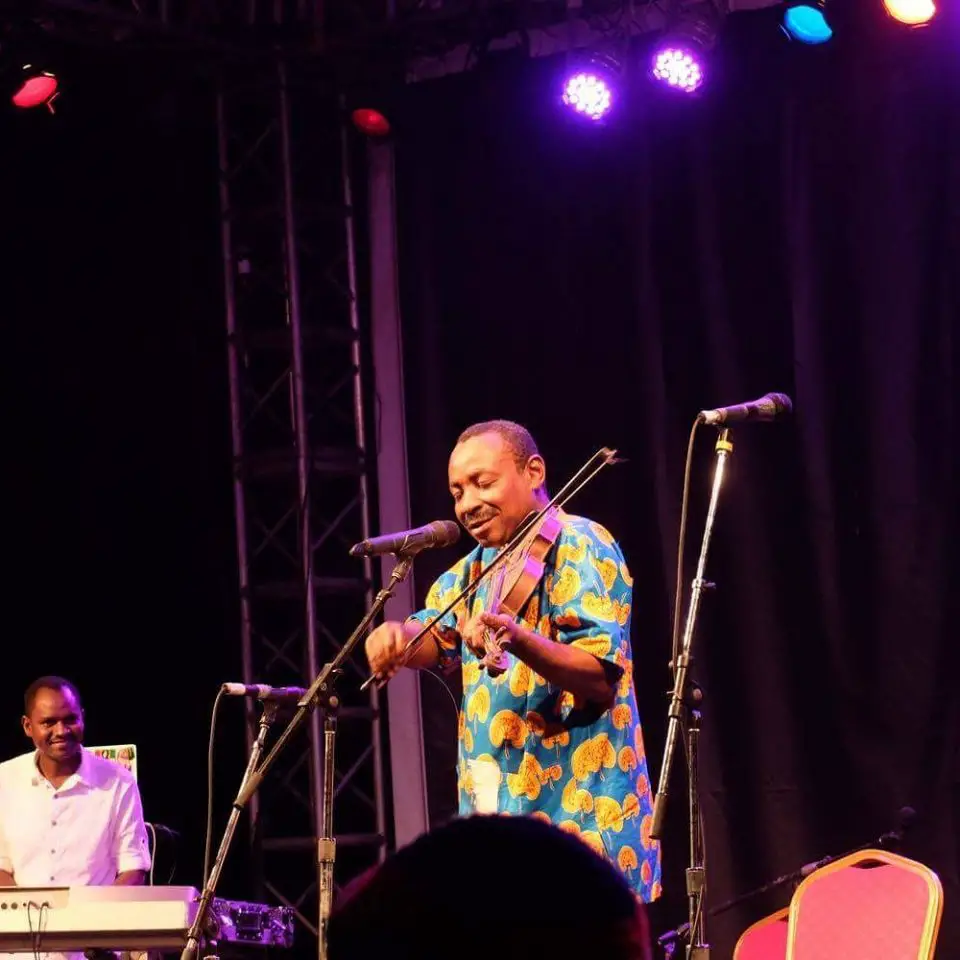 Two icons of Swahili jazz who are recognized for their unique and original arrangement of traditional musical styles.
Expect Swahili, Arabic, and Oriental influences in a jazz session like no other.
Swahili Ally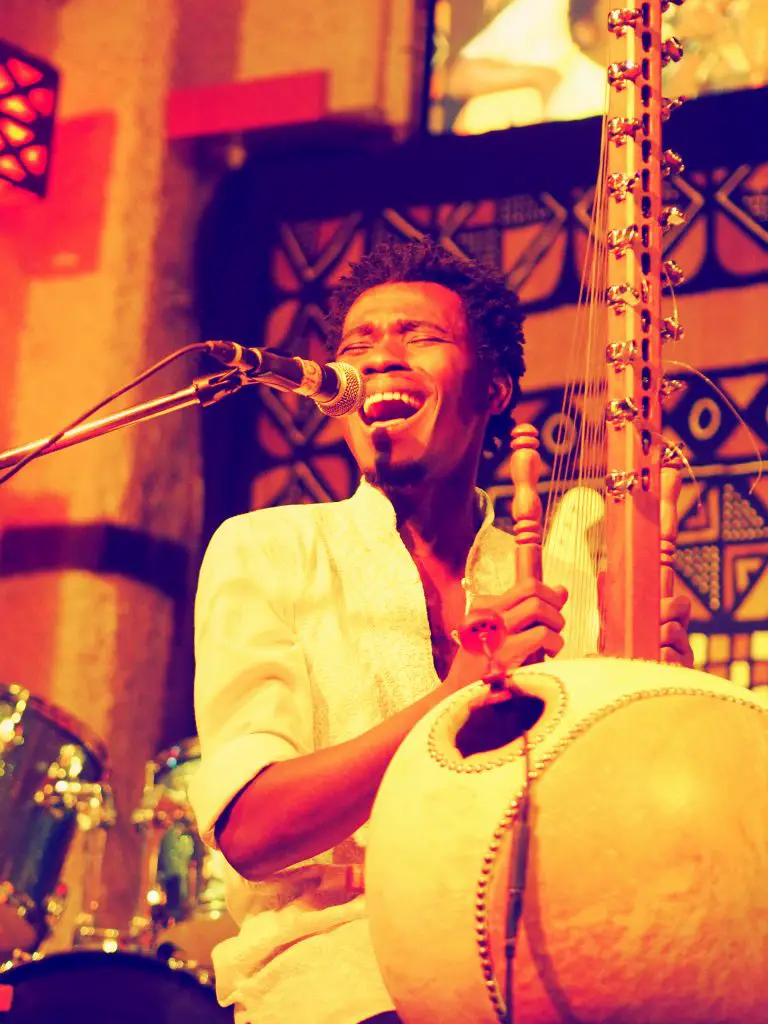 A talented musician from Tanga who fuses his vibrant performance of Digo music with the dazzling sound of the Kora.
A strong and enchanting performer whose East African heritage and West African instrument come together to create an unparalleled sound.
Jagwa Music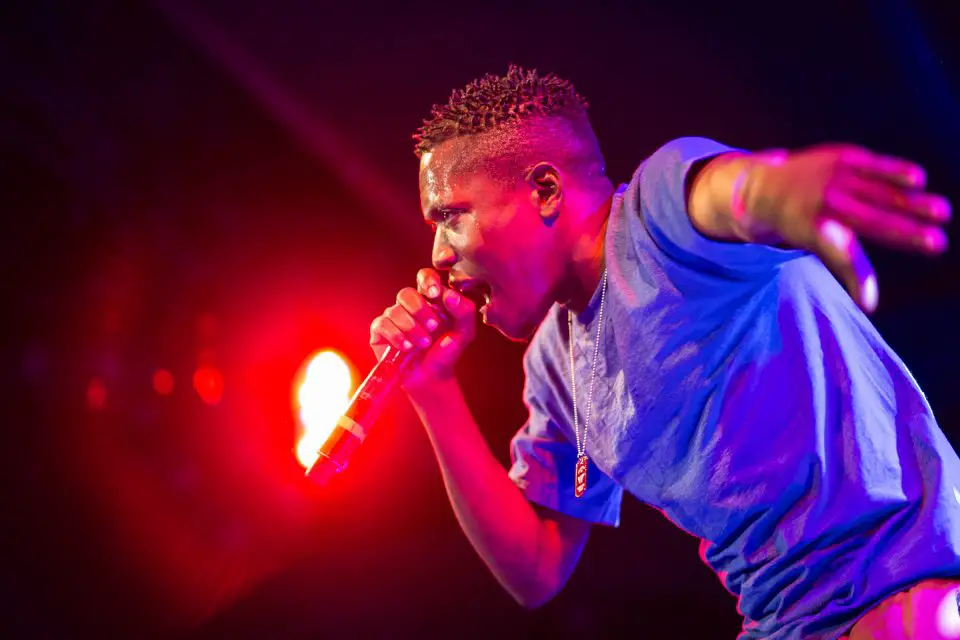 The local kings of Mchiriku music—which originated twenty years ago in the poor suburbs of Dar es Salaam and features Casio keyboards, vintage amps, and megaphones—Jagwa is known internationally for their gritty, edgy, distortion-laden sound that has inspired a generation of youth through the Singeli genre. (Biche's note: If you have never heard or danced to the frenetic rhythms of Singeli music, come to Wikiendi LIVE for this alone. I doubt you will regret it.)
You are invited to witness all this and more on March 24th from 5 p.m. until LATE at Nafasi Art Space in Mikocheni, Dar es Salaam.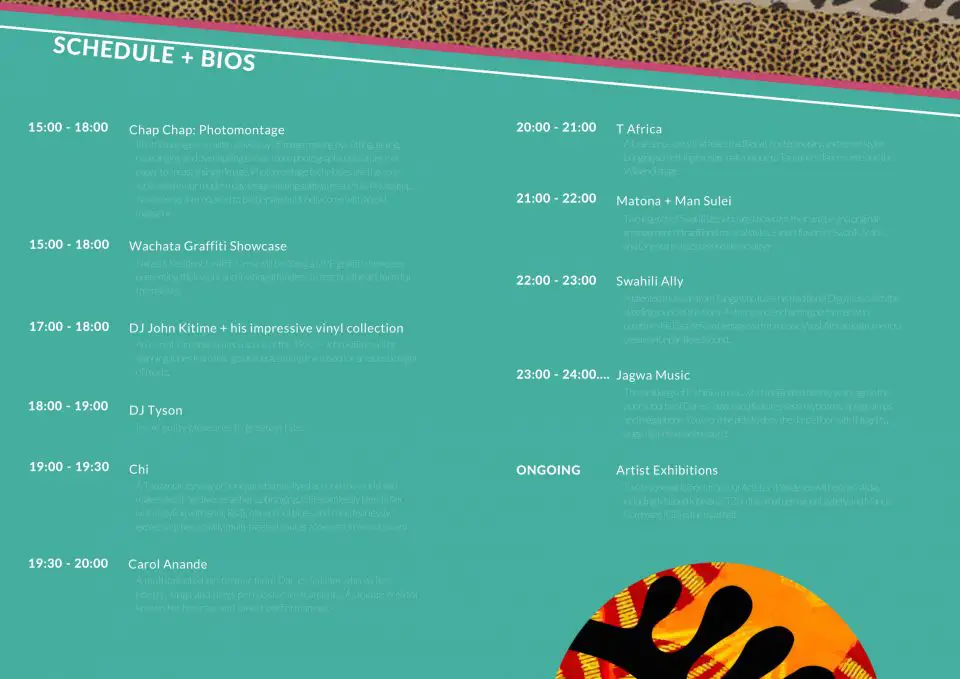 ---
So there you go, folks!
What are you up to next Saturday?
Until the next time,
Biche
P.S. Are you a blogger or website owner who is looking to earn more from display ads on your website? If so, check out this free Google-certified service that helps you do just that.
P.P.S. Do you have a product, service, establishment, or event that you would like to spread the word about? If so, go here to find out more about how I can help you do that.
P.P.P.S. Enjoyed this post? Would you like to receive posts like this directly in your inbox? If so, subscribe to my email list here. Think others would like to find out about this upcoming Wikiendi LIVE event? If so, please share this post with your friends and followers on social media. Last but not least, you are welcome to refer to this post on your own website but, if you do, please remember to link back here. Thanks! 🙂