They say women are better than men at multitasking but, despite being a woman, I am a HORRIBLE multitasker!
As a blogger who travels a lot, sadly, that means I am HORRIBLE at creating content while on the road.
Today's guest post, by Jack White, is as much for you as it is for me.
Since some of you my readers are bloggers with a passion for travel too, today, let's learn together how to maximize blogging productivity while we travel.
I hope you learn something new.
Enjoy!
---
One of the biggest benefits of being a blogger is the flexibility.
Bloggers have the unique opportunity to write from the comfort of their home, or travel around the globe while earning a solid income.
And for those who enjoy travelling, blogging on the road is the most rewarding job in the world.
Why wouldn't it be?
This is one of the only opportunities where you get to make money while spending it on your amazing travels.
Travelling is not only about a destination, but a journey too, so why not turn this journey into something you can share for the enjoyment of others too?
'Writing on the road is the best thing that happened to me. I spent a year blogging from abroad, and made a fortune out of it. Just imagine it – I visited all the places I wanted and made all my dreams come true, and still got to earn more than I could spend!' – says Hope Gregory, content writer at a professional essay service.
If you are interested in pursuing this amazing challenge, you must first learn the tricks and tips of bloggers-on-the-go.
Even though you'd have to 'work' on your travels, writing about travel can actually be very easy, rewarding and fun.
Here are some tips that will get you on the right track.
READ ALSO: 5 Ways to Keep Your Skin Glowing While Traveling
1. Consider Why You Write
If you enjoy writing, it can invigorate you on the road.
This is not only a great way to fund your trips but also a way to help fix the memories in your mind, ensuring that you have a reminder of the great things you experienced while on the road.
You'll surely remember the amazing people and places you have visited in your life, but no one remembers everything, especially if they are travel addicts.
Memories of interesting conversations, fun things you see, and details of cultures you visit may stick in your mind, but much of your travels will fade away.
This is normal because, let's face it, our brain capacity is not unlimited.
The more you see, the more memories you form, and the harder it becomes for you to remember everything.
So, one of the reasons why you should write is to remember.
The primary goal of a travel writer is to inspire others. The second one is to write for him- or herself.
If you enjoy travelling so much, why not share these experiences with others?
Good writers can give a reader an accurate picture of what a place is like and inspire in the reader the same feeling that they themselves experienced while visiting a destination.
2. Plan Ahead
Weeks and months will fly by when you travel.
The opportunity to write on the road is amazing for travel addicts, but you should try to create a writing schedule to keep you on track.
If you fail to plan your writing tasks ahead of time, you might end up having to write everything all at once, and miss out on some amazing places and adventures.
In addition, your thoughts are best shared when fresh, so get writing as soon as you inhale the new environment!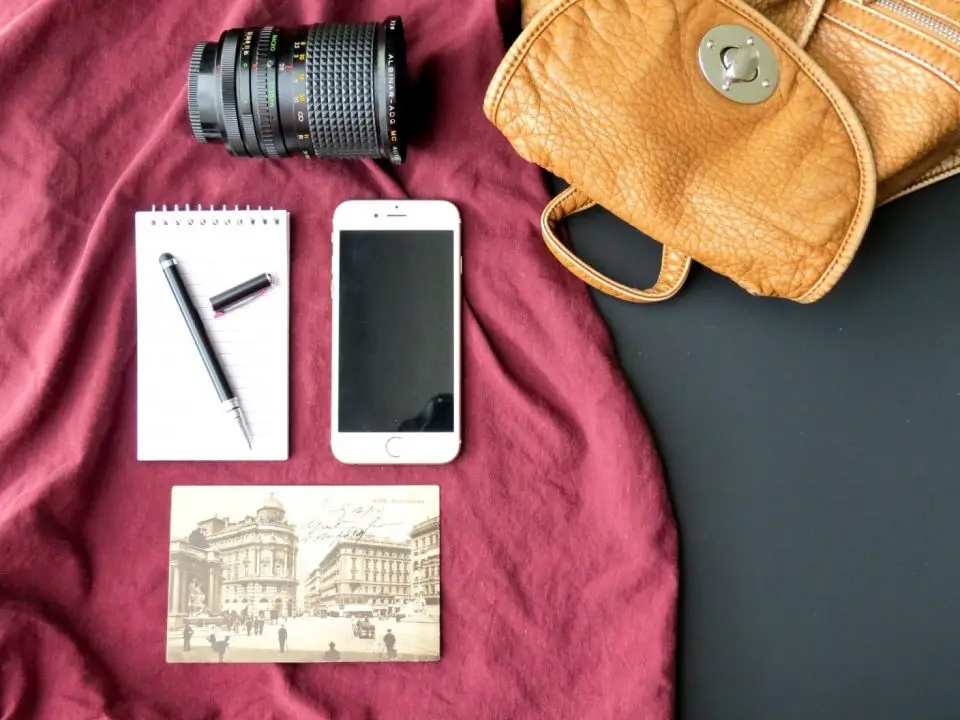 3. Choose Your Equipment
The equipment of a travel blogger is similar to any blogger's equipment, but there are some things you must pay special attention to.
First of all, you need to make sure that you can document everything at all times.
Take special precautions to keep your content safe.
Secondly, you need the equipment that will help you to keep your readers interested.
If you are a travel blogger, you can't ignore the importance of photography.
People may love your writing, but they won't really get the 'picture' unless you provide them with an actual picture.
Of course, you should choose equipment that allows you to produce quality photos and videos.
4. Use Your Transit Time
Long journeys between destinations provide bloggers with the opportunity to write during transits, so you can enjoy the actual adventure once you get where you are going, without having to work.
Any travel blogger will tell you that they do most of their writing and photo organizing during transit times.
This is the obvious time to work, since you could put the rest of your travel time to better use such as actually visiting your destination, enjoying your trip, and taking photos.
So, when you are organizing your travel blogging schedule, try to fit your work hours into transit times as much as possible.
In this way, you won't have to set aside and lose days while you are traveling in order to blog.
Instead, you will be able to enjoy being a tourist, take some happy photos, and enjoy the travel experience, and then deal with the writing part when there's nothing else to do but sit in transit.
Writing a blog about the things you love can be so much fun!
When we write about our happy experiences, this helps to spark longer-lasting memories that we can then cherish for a lifetime!