This post is about Uber Tanzania and Uber Uganda and my experiences with both services since they first launched.
Since many of you come to this post looking for information about the Uber Tanzania mini office in Dar es Salaam and Uber Tanzania Limited in general, though, I have updated this post to include information about that.
Table of Contents
Uber Tanzania Contacts
It is hard to come by a telephone number through which to contact Uber in Dar es Salaam because Uber would prefer that you contact them through the app. 
The telephone number for the Uber Mini Office in Dar es Salaam, though, is +255-764-855690.
Uber in Dar es Salaam
Is There Uber in Dar es Salaam?
Yes, there is Uber in Dar es Salaam.
Uber's main offices in Dar es Salaam are located downtown on the first floor of Viva Towers.
Dar es Salaam Uber Mini Office Location for Uber Tanzania Limited
Uber Tanzania Limited also has a mini office at Rose Garden in Kijitonyama, Dar es Salaam.
READ ALSO: Uber Johannesburg
Map of Uber Tanzania Limited Mini Office in Dar es Salaam, Tanzania
Here is a map showing you the location of the Uber Tanzania mini office in Dar es Salaam.
What Services Are Available at the Uber Tanzania – Mini Office Dar es Salaam?
The Uber Tanzania Mini Office serves strictly bajajis (auto rickshaws) and boda-bodas (motorcycle taxis), since those are not allowed in the city centre where the head office is located.
READ ALSO: Uber in Johannesburg & Dar es Salaam
Can You Just Drop Into the Uber Tanzania Mini Office in Dar es Salaam?
Due to COVID-19 restrictions, Uber drivers currently have to make an appointment to be able to enter the main Uber offices downtown. I guess the same rule applies to the mini office too. 
Can I Find Out More About Becoming an Uber Driver With Uber Tanzania at the Mini Office in Dar es Salaam?
The best place to find out more about becoming an Uber driver is the Uber website: Uber.com.
READ ALSO: Uber in Johannesburg (JHB) and Pretoria
---
Uber launched in Kampala, Uganda and Dar es Salaam, Tanzania within 10 days of each other in June 2016.
Since I don't own a car, and live between these two cities, I was ecstatic to learn about this new development.
Although I love to travel by boda-boda (motorcycle taxis), I cannot completely ignore the number of injuries and fatalities that occur every day as a result of boda-boda accidents. An inexpensive, convenient, GPS-enabled service provided through a mobile app seemed like just the thing to finally get me to transition to a non-boda-boda lifestyle.
Finding out That Uber Had Arrived to an East African City Other Than Nairobi
I was in Uganda when I first learned of Uber's arrival to an East African city other than Nairobi, Kenya.
Keen to try out the new service, I decided I would Uber to the 5th edition of the Vodafone PowerTalks, held in Uganda last July. 
I chose to try out Uber that day, specifically, because the PowerTalks started early in the morning.
I thought picking me up at 6:30 a.m might be a little too early for my usual boda-boda guy.
The night before the event, I downloaded the app, signed up for an account, and familiarized myself with how the app worked to avoid any nasty surprises in the morning.
I also happened to have a promo code that I'd found on another East African blog.
I waited for 5 minutes before I was ready to leave the house to request my Uber ride. That was the estimated wait time according to the Uber app.
With my Uber request placed and accepted, I went on to do a few last minute things around the house. Then, I went outside to wait for my Uber.
READ ALSO: Uber vs. Bolt: Which Do You Prefer?
Things Don't Turn Out as Expected
After standing at my gate for a while, I wondered if everything was alright with my Uber request.
The Uber app told me that the driver was on his way to my pickup location.
The app's map, on the other hand, indicated that the car hadn't budged.
A little confused, I decided to call him.
The Uber driver sounded like he was just waking up.
He explained to me, though, that he'd called me shortly after I had placed my Uber request to confirm it but hadn't been able to reach me.
I did not hear my phone ring because it was still on silent from the night before.
I apologized for the mix-up, sure that the Uber would get to me in the next 5 minutes or so.
10 minutes, 15 minutes, and the Uber driver had still not arrived. 
When I checked the positon of his car on the map, again he seemed stationary.
I called him once more. He assured me that he was on the way and that the Uber app map was incorrectly reporting his position.
3 minutes later, still nothing.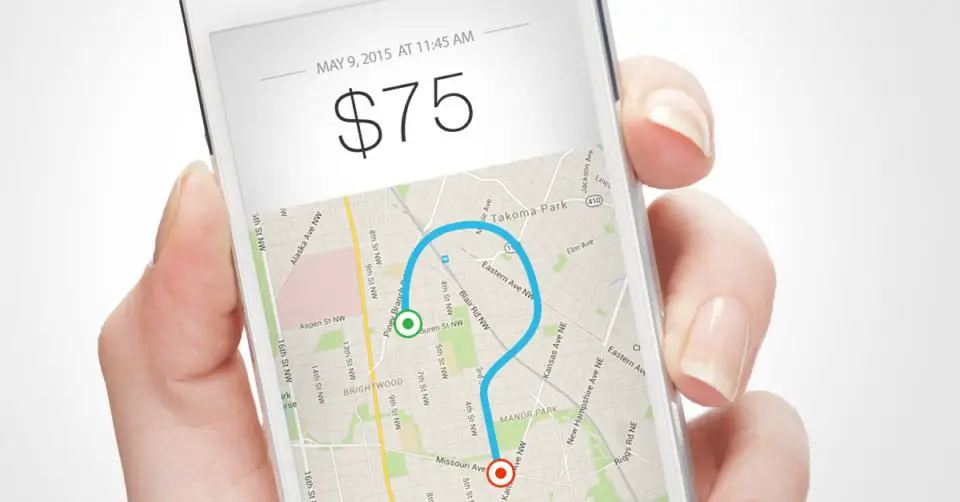 Boda-Bodas Win Out
As I stood there very disappointed at how long it was taking for my Uber to reach me (and a little peeved at what looked like my Uber driver's dishonesty), my regular boda-boda guy just happened to drive past my gate carrying no passengers.
I quickly canceled my Uber request, and off I zoomed to my destination.
I used Uber in Uganda several times after that.
To be honest, my experience, overall was very different from that failed first attempt.
For the most part, Ubers arrived when expected (though not in the time estimated by the app).
The drivers were friendly and professional. And the prices? Oh my gosh, I could definitely live with those!
One thing I didn't understand, though, was why Ugandan Uber drivers insisted on following up each Uber request with a phone call to confirm not only that a person did indeed request an Uber, but also to get detailed information about the pickup location.
Wasn't that the purpose of setting the pickup location on the Uber app's map? What ever happened to Uber's promise of one tap and a car coming to you?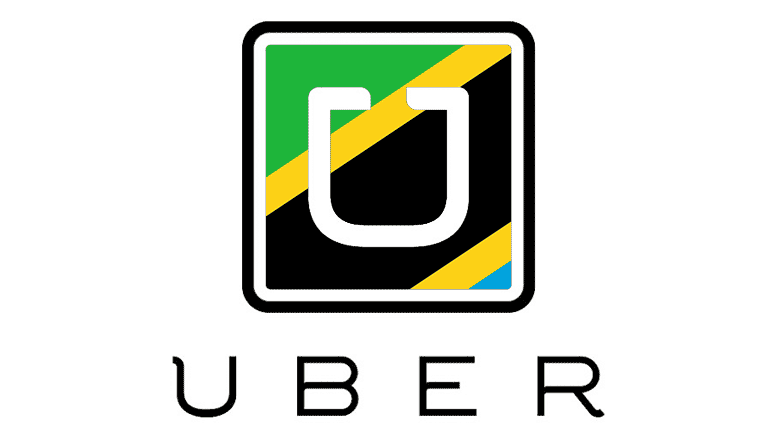 My Experiences with Uber Dar es Salaam
A couple of months later, I found myself travelling to Tanzania.
I knew that I would be arriving in Dar es Salaam late at night and didn't want to bother anyone with picking me up. I let everyone know that I'd simply get an Uber once I got there.
Trying to Connect the Uber Tanzania App
As soon as I got to Tanzania, I swapped the SIM Card in my smartphone to a Tanzanian one, so that I could access cheap internet and make inexpensive local calls.
I then proceeded to log in to the Uber app with that number.
For this to happen, Uber would have to send a verification code by SMS to my Tanzanian number to ensure that it was indeed mine. 
I waited for the verification code to arrive, but it never did.
I requested that Uber resend the code. Again, nothing.
On and on again for a couple of tries, until eventually, I decided to take a regular cab home.
I chalked it up to there being an issue with the network and didn't think too much about it.
READ ALSO: 50 Most Influential Young Tanzanians: Vote Now!
My Second Attempt at Using Uber in Tanzania
About a month and a half later, as I was leaving a holiday season party, I decided to try once more to call an Uber. Surely, the network wouldn't be down again this time.
Just like the last time, I was unable to receive a verification code so wasn't able to call an Uber.
I decided: instead of waiting until I needed an Uber to make sure the app was set up and working, I'd figure it out beforehand and then hopefully would be able to call an Uber when I next needed it. 
Eventually, that worked, and I was happy to know that finally I could use Uber in Tanzania.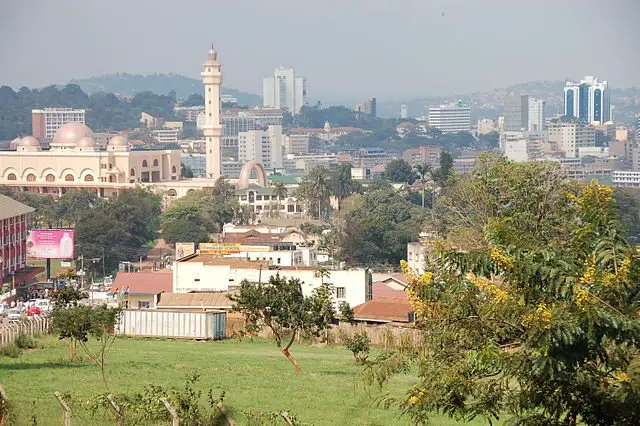 I Return to Uganda
Before I got a chance to use Uber in Dar es Salaam, the end-of-year holidays were upon us. I returned to Uganda.
I had a fun Christmas holiday planned and with lots and lots of (young-ish) family members returning home for the holidays, I knew we'd be doing a lot of partying.
How did I plan to get to and from all those parties? Uber, for the most part. 
I was confident that once I got back to Uganda my experience with Uber would go back to being the same easy one I had become accustomed to before I left.
WRONG!
First, I was unable to change my number back to the one I use in Uganda.
The Uber app no longer allowed a user to change their number to one in a different country. (Does Uber not know that people travel?!)
Still, I was able to request a ride.
So…that's what I did.
The first time I needed an Uber after I got back to Uganda, I simply requested a ride as usual.
I was pleased to see that my first request was accepted by an Uber driver who had driven me twice before, that I had a friendly rapport with, and who also happened to know where I lived.
I marveled at the likelihood of him accepting my request again.
An Unexpected Turn of Events
As I waited for the Uber driver to arrive, I watched his car approach my home on the Uber app map.
Suddenly, I saw him turn away and begin to drive in the opposite direction.
And then, he canceled my request.
I wasn't sure why, but needing a ride urgently, I simply requested another Uber. The same thing happened again!
Only then did I realize that the Uber drivers must be trying to call my Tanzanian number to confirm my request and were not getting through to me.
Damn it!
I eventually got someone else to call me an Uber that day.
As soon as I could, though, I reported the issue to Uber's help desk.
Unfortunately, I am sad to say that I was never able to get my Uber account to work before the end of the holiday season.
No Uber would come to pick me up without calling me first, and the Uber app wouldn't let me change my telephone number to the one I was using locally.
I was at a loss about what to do. Still, I knew that in no time, though, I would be back in Tanzania where my Uber profile was finally working properly.
When I got back to Dar es Salaam, I decided to use Uber to get to work on my first day back after the holidays.
Things Go Very Awry
As usual, Uber in Tanzania didn't work for me.
This time, I was informed by the Uber app that I had been charged a cancellation fee for that second Uber request in Uganda that had been canceled by the driver.  
It was a small fee—5,000 Ugandan shillings (~US$1.40)—but Uber was very clear that until I paid it, I wouldn't be able to request an Uber ride anywhere.
I didn't feel the cancellation fee was fair when 1) I was at the pickup location, 2) Uber didn't allow me to change my phone number so that I was reachable, and 3) it was the driver who cancelled the request.
Of course, I took it up with Uber's help desk.
Horrible Experiences with Uber's Help Function
Oh, my God! Let me just say: I don't get angry often but for whatever reason, Uber's customer care had me LIVID.
They kept sending me canned responses that didn't quite address the issue, each coming from a different customer care rep, meaning that there was little to no continuity in our communication.
I had to recount my story from scratch every time.
I told them: No, I didn't think I should be charged a cancellation fee when I was at the pickup location and the driver never showed up.
And no, I would not give Uber my debit card number which is the only way they said I could pay the outstanding charge.
Why not? Well, even if I hadn't heard my brother's horror story about Uber charging him the fare from one ride hundreds of times to the point that he had to close his bank account, my experience has shown me that in East Africa, the best way to stay in control of your bank account is to only authorize instructions on a transaction-per-transaction basis.
I was LIVID!
Given the amount, though, I tried to find another solution.
Was there somewhere I could go in Dar es Salaam to pay this amount in person?
Maybe a mobile phone number I could send the money to? The answer each time was no.
Uber told me that the only thing I could do was add my debit card information to my Uber profile.
This would allow them to charge the amount directly to my card.
Yeah, that was not about to happen.
I Delete Uber
So…I wrote Uber a nastygram telling them how sorry I was for all the positive publicity I had given them so far. I let them know how unadapted to our local reality I thought the implementation of their service was.
To boot, I let them know that I would be deleting the Uber app from my phone. After all, hadn't I been navigating Kampala and Dar es Salaam just fine before Uber came along?
Too Little Possibly Too Late
A few weeks later, I received an email from Uber telling me that I no longer owed them any money.  
Finally, I could request an Uber.
I was happy to hear this, but to date, haven't bothered to do so. (That said, a couple of weeks ago, a friend called me an Uber as I was leaving his home, and damn it, it was cheaper than the bajaj [auto rickshaw] I had taken to get there. Impressive!)
But That's Me.
Those are my experiences of Uber in the nine months that they've operated in Uganda and Tanzania.
How about you? Does Uber operate in your city or country? Have you used Uber before? If so, what have your experiences been?
Please let me know by leaving me a comment below.
Until the next time,
Biche
P.S. Would you like to spread the word online about your East African service, product, establishment, or event? If so, find out more about how you can do that here.
P.P.S. Have you subscribed to Chick About Town yet? If not, take a moment to do so here and get new posts delivered straight to your inbox. Thought this was interesting? I'd love it if you shared this post with your friends and followers on social media. Last but not least, if you'd like to reference this post on your own website, go ahead but please remember to link back here. Thanks! 🙂
Photo Credit: Innov8tiv, WhosDrivingYou.org, TanzaniaInvest.com, Dylan Walters