If you came to this post looking for a recommendation for perfume shops in Kenya, go ahead and read the rest of this post. If you would specifically like to know more about Scents : The Perfume Spot Nairobi, go here. You can also find out more about Acqua di Gio and some of my favorite perfumes for women here. If your interest is Acqua di Gio for men, go here. Last but not least, if you would like to know what the best female fragrance is, go here.
Before that, though, since I often get email from my male Kenyan readers asking me for fragrance recommendations, I decided to put a list together for all those who might be interested.
I will keep this list updated over time. Enjoy!
READ ALSO: 100 Most Influential Young Kenyans 2018
Best Male Colognes & Best Female Fragrance Lists
10 Best Male Perfumes in Kenya
(2 of these are Versace perfumes)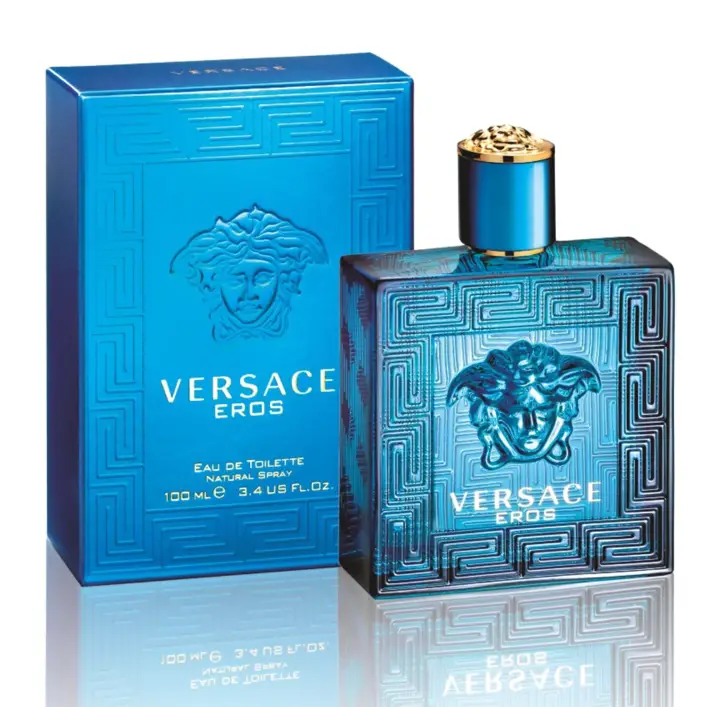 And not to leave out my female readers, or for you my male readers who or looking for the best female fragrance to surprise a special lady in your life with, here are the…
10 Best Female Perfumes in Kenya
READ ALSO: Africa's 100 Most Influential Women 2019
Best Female Fragrance
If popularity is a sign of how good a perfume is, then the best female fragrance is currently Happy by Clinique.
READ ALSO: 6 Ways You Can Still Make 2019 Your Year to Really Shine
How to Choose the Best Female Fragrance for You
As I mention later in this post, I am a firm believer in the French saying les goûts et les couleurs ne se discutent pas (essentially: there's no accounting for tastes).
As such, I am not sure that you can say that there is one best female fragrance.
What is more important is really finding the best female fragrance for you.
When I am choosing a perfume to buy for myself, I first try a slew of perfumes on paper perfume test strips.
I try any perfume I am interested in, making sure that I spray some perfume on the test strip, wave the test strip around in the air a couple of times so that the perfume dissipates a bit, and then I lightly smell the test strip from a distance so that I get a sense of what the perfume will smell like after a while.
After I have decided on a maximum of three perfumes that could be the one for me, I spray each perfume on separate places on my body (usually the inside of my wrists or somewhere else on my arm).
I then walk away for a while and do something else for about 10 to 15 minutes.
Once the fragrances have had time to settle, I smell each of the spots where I sprayed the perfumes I am interested in to see how each fares with my personal body chemistry.
Choosing the Best Female Fragrance for Me: Making the Final Choice
Choosing the best female fragrance for me then becomes a purely subjective decision.
I buy the perfume that smells best on my body at this point and one that I feel I will want to represent me for the next couple of months. (I usually only wear one or two perfumes at any point in time, so I know that the scent I choose will be "my scent" for the next few months.)
How do you choose the best female fragrance for you? Let me know in a comment below.
READ ALSO: Get Ready for Your New Baby with an Amazon Baby Registry
Versace Fragrance
You will notice that Versace fragrances feature on both these lists.
Gianni Versace S.p.A., or simply Versace as it is more commonly known, is an Italian luxury fashion house founded in 1978.
Versace not only designs, manufactures, distributes and retails clothing—both haute couture and prêt-à-porter—but also lifestyle products such as accessories, jewelry, watches, eyewear, fragrances, and home furnishings.
The fashion house brands its women's perfumes as being mixed with heritage and love of tradition, daring provocation, seduction and passion.
If popularity is a sign of how good a perfume is, then the best female fragrance by Versace is currently Bright Crystal.
Versace Cologne
Of their fragrances for men, Versace tags them the expression of a man's strength and charisma conveyed in modern and sensual Mediterranean freshness as well as the essence of pure masculinity for a strong passionate man who is master of himself.
Want to learn more about Versace perfumes? If so, check out a wide range of Versace fragrances here.
And now on to the main post…
READ ALSO: Chick About Town Community Online Shopping & Accommodation Guide
---
My mother often half-jokingly says that I eat toilet paper and drink perfume.
That's in reference to how fast I use up each of these items.
Let's leave the first item alone for now and focus on the second, perfume.
Well, not really perfume itself, rather I'd like to talk about where to purchase perfume in Nairobi and tell you how I came to settle on my current preferred perfume shop.
READ ALSO: What's Everyone Buying? Cologne, White Noise Machines, Lingerie & More
Buying Perfume at Duty Free Shops
From the time I owned my very first perfume, Anaïs Anaïs at the tender age of 13, most of my perfumes have been bought at duty free counters at airports across the world .
When I was very young, this would happen when my parents would travel for business, after I'd beg them to bring me back perfume.
When I got a little older, this would invariably take place during long transit hours spent at airports in Europe as I crossed continents to go to and from school.
Even now as an adult, I usually acquire perfume either as I am traveling or when others gift me perfume when they have been traveling.
Whatever the case, I've always had the mindset that the cheapest place to buy perfume is at duty free stores, so I rarely ever attempted to buy perfume at perfume shops in Nairobi or elsewhere in the city for that matter.
Fast forward some years.
Searching for Davidoff Cool Water Perfume for Men (Might Be Available at Scents : The Perfume Spot Nairobi)
Without going into too many details, a company I was working for, at the time, needed to purchase a bottle of Cool Water, the man's fragrance, on a very strict budget but was having a hard time finding it.
In the spirit of team work, I decided to pitch in and check for it at a perfume shop or two even though it was my day off.
Checking Out Different Perfume Shops in Kenya
While I was at The Village Market, I stopped by the Diplomatic Duty Free, to see if they might stock Cool Water.
I was in luck! They did, but unfortunately, not at the price I was looking for.
Not to be discouraged, I walked downstairs to the City Walk, which sells shoes but also has a well-stocked fragrance counter.
There, too, I found what I was looking for, though still not at the price required.
I left The Village Market and decided to make my way back towards town.
Before that, I decided to make one more stop at The Sarit Centre to see if I might have any luck at Lipstix, the cosmetics and perfume shop, on the lower ground floor.
Again, I found the same situation: they stocked the product, but it was above my budget.
One Last Perfume Shop
Not about to spend my entire day off performing work-related activities, I called the office and told them that I was unable to find the item at the required price.
Although the item was readily available, I hadn't been able to find it within the required budget.
My colleagues thanked me for my efforts and continued looking for the item elsewhere.
I, on the other hand, proceeded with my day as I had originally planned.
One of my next stops was Nakumatt Ngong Road, where I needed to purchase some stuff.
As I stood in the checkout line at Nakumatt, it occurred to me to check out Sensations, the perfume shop at Nakumatt.
I wasn't very hopeful, but I thought, since I was already there, I really had very little to loose.
READ ALSO: Breastfeeding: Give Breast Milk to Newborns in the First Hour of Life for Full Benefits of Breastfeeding
Believe it or not, Sensations stocked Cool Water at exactly the price I was looking to pay!
After conferring with the office, I quickly purchased the cologne and off I went on my merry way!
I had never paid much attention to Sensations before then but with retail prices being 500-1,000 Ksh below anywhere else I had looked that day, I made a mental note of it.
READ ALSO: Nakumatt Ukay & 24 Hour Supermarkets in East Africa
Buying the Best Female Fragrance for Me: Bvlgari Rose Essentielle (Might Be Available at Scents : The Perfume Spot Nairobi)
A couple of months later, when I noticed that I was running out of perfume without any air travel (or visitors) in sight, I decided to make a stop at the same perfume shop, Sensations, to restock.
The best female fragrance that I tried at the time was Rose Essentielle by Bvlgari so that's what I got.
Again, the price was favorable.
I purchased this perfume at only a little more than I would expect to pay at a duty free counter.
---
A Reader Question or Giorgio Armani Acqua Di Gio for Women & Other Perfumes I Love
Upon reading my choice of Rose Essentielle as a personal perfume, a fellow blogger asked me in the comment section:
Biche: How could you go from Anaïs Anaïs to Rose Essentielle? I was just wondering what were the steps in between? Because I feel something must have gone wrong along the way. Just a personal opinion, but I don't like this Rose Essentielle.
To which I responded:
Hehehehehe Rafiki,

I totally get where you are coming from but as the French say les goûts et les couleurs ne se discutent pas (essentially: there's no accounting for tastes)!

Truthfully, Anaïs Anaïs is not my style at all. I find it's too soft, floral, and subtle. I like stronger, "clean" smells.

My Mom says I just like "murky" perfumes. (What?!)

I can't really enumerate the steps between Anaïs Anaïs and Rose Essentielle because my adventurous spirit can be evidenced in my choice of perfumes too (as a rule I never buy the same perfume more than once).

Some of the perfumes that I've used over the years which still stand out for me are:

L'Eau d'Issey Eau de Parfum

(Does that sort of explain how I could go from Anaïs Anaïs to Rose Essentielle ;-))?

What are your preferences in fragrances for men and women?

Biche
More of My Favorite Perfumes (Might Be Available at Scents : The Perfume Spot Nairobi)
Some other perfumes I have used and loved that I didn't mention in my response to Rafiki include:
---
Acqua di Gio pour Homme (Might Be Available at Scents : The Perfume Spot Nairobi)
I mentioned above that I never buy the same perfume twice.
The first fragrance to make me break this rule was Acqua di Gio for women. (Coincidentally, the second was also an Armani perfume: Sensi).
Although I know Acqua di Gio primarily as a women's fragrance, there is also a men's version of the fragrance known simply as Acqua di Gio pour Homme.
With several flavors of the fragrance available, Acqua di Gio pour Homme is a sensual men's fragrance collection with citrus and other notes such as orange, lime, mandarin orange, jasmine, bergamot, lemon, and neroli.
The Acqua di Gio fragrances were inspired by the beauty of the Italian island of Pantelleria after Giorgio Armani spent a holiday there.
The men's version of the fragrance seeks to capture the essence of freedom, full of wind and water. Acqua di Gio pour Homme combines the sweet and salty notes of sea water with nuances of sunny warmth on your skin.
Acqua di Gio pour Homme is said to be full of scorching Mediterranean sun.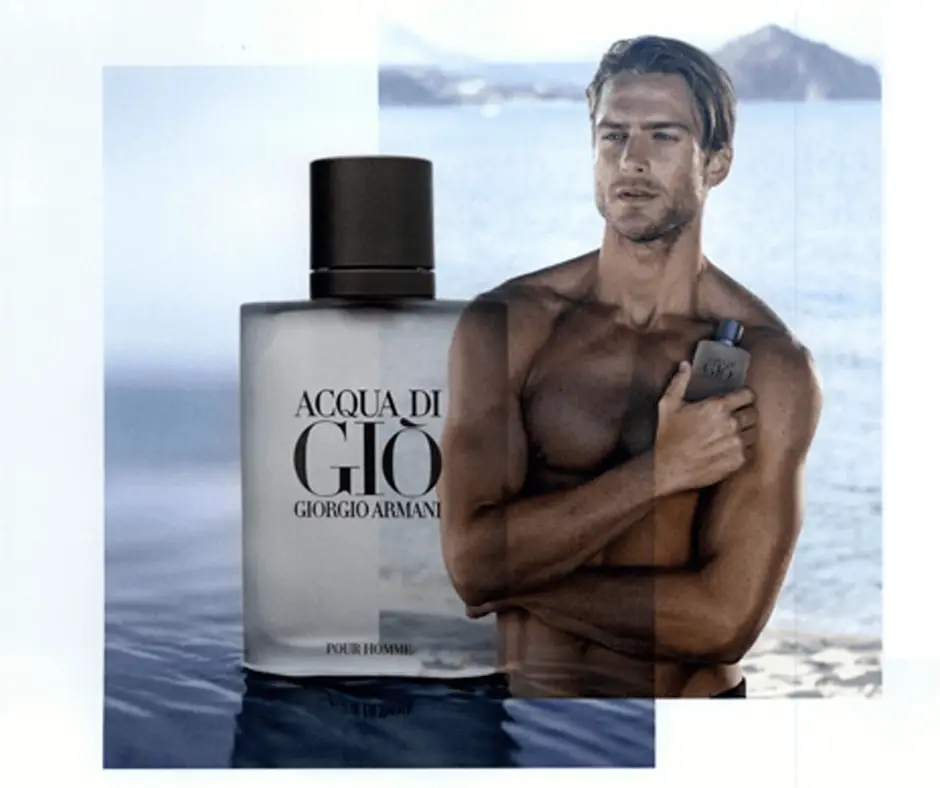 Bitter citrus and the aromatic nuance of rosemary intertwines with the scent of the salty sea.
A woody base and a warm musky trail soften sharp notes of spices.
Acqua di Gio pour Homme has a crisp and lively aquatic splash of woody marine freshness. This sea-inspired limited edition cologne stands out among men's fragrances.
Some flavors of the men's version of the fragrance include:
The fragrance Acqua di Gio pour Homme was created in 1996 by Alberto Morillas. The fragrance is best for daytime or for evening casual use.
---
Where to Buy Perfume Inexpensively in Nairobi (Also at Scents : The Perfume Spot Nairobi)
So there you've got it: according to my informal survey, Sensations is one of the least expensive places to buy authentic fragrance in Nairobi.
Do you, my reader, know of any other that you would like to recommend? (The perfume shop at Westgate Center seems to also stock a wide variety of perfumes for OK prices, though I've not paid that close attention to their pricing so please don't quote me. Also, you can get a wide selection of perfumes online here at Jumia Kenya.)
As always, I look forward to hearing what you have to say.
Perfume Shops in Kenya (Scents : The Perfume Spot Nairobi & More)
Scents: The Perfume Spot (Nairobi)
In response to my question above, a reader of my blog, Mose, left a comment about Scents : The Perfume Spot Nairobi, a perfume store in downtown Nairobi that I believe is quite popular.
In case it might be useful to you, let me reproduce what he wrote here.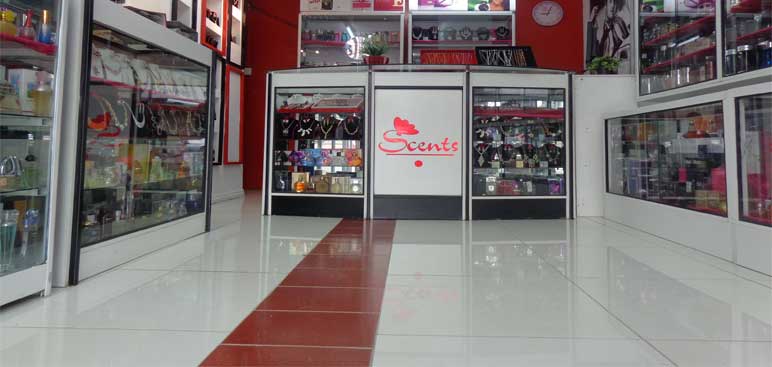 Mose first wrote:
Hi Biche. Thanks for this helpful info. Have you tried a shop called Scents : The Perfume Spot Nairobi. It as [sic] on Muindi Mbingu Street near Jeevanjee Gardens next to Family Bank and opposite Barclays bank. They have a wide variety…even of latest perfumes and very good customer service. Thanks. Mose
To which I responded:
Hi Mose,

Welcome to Chick About Town!

No, I haven't been to Scents : The Perfume Spot Nairobi before but it sounds interesting. Thanks for leaving a comment about it. What's their price range like?

Biche
Mose then responded to my question with:
Biche, their designer perfumes range from 4K to 29K. It's worth checking it out. Thanks,
Now you know.
If you ever do try out Scents : The Perfume Spot Nairobi please let me know what you thought in a comment below.
For now, I wish you a great weekend!
Until the next time,
Biche
What Are the Best Female Fragrance and Best Male Cologne?
P. S. I would like to know what you think are the best female perfume and the best male cologne on the market today. Please let me know in a comment below! 🙂
READ ALSO: Celebrating the Life & Music of Uganda's Mowzey Radio
Photo Credits: AskMen, perfumeplusoutlet.com, fragranceadvisors.com Bond Girl, Maximise, StyleCraze, Tjutrade.top, Nikk, JamiiForums, VOA, uae.souq.com, MimiFroufrou.com, parfumdepub.com, fragrantica.com, neimanmarcus.com, Jumia, Honest Mum, Scents : The Perfume Spot Nairobi