If you came to this post looking for a recommendation for perfume shops in Kenya, go ahead and read the rest of this post. If you would specifically like to know more about Scents : The Perfume Spot Nairobi, go here. You can also find out more about Acqua di Gio and some of my favorite perfumes for women here. If your interest is Acqua di Gio for men, go here. Last but not least, if you would like to know what the best female fragrance is, go here.
Before that, though, since I often get email from my male Kenyan readers asking me for fragrance recommendations, I decided to put a list together for all those who might be interested.
I will keep this list updated over time. Enjoy!
READ ALSO: 100 Most Influential Young Kenyans 2018
Best Male Colognes & Best Female Fragrance Lists
10 Best Male Perfumes in Kenya
(2 of these are Versace perfumes)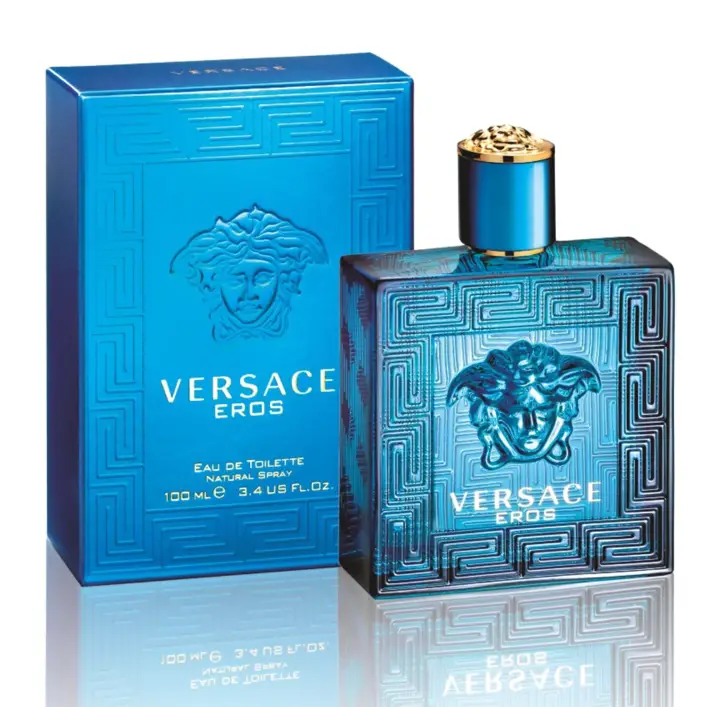 And not to leave out my female readers, or for you my male readers who or looking for the best female fragrance to surprise a special lady in your life with, here are the…
10 Best Female Perfumes in Kenya
READ ALSO: Africa's 100 Most Influential Women 2019
Best Female Fragrance
If popularity is a sign of how good a perfume is, then the best female fragrance is currently Happy by Clinique.
READ ALSO: 6 Ways You Can Still Make 2019 Your Year to Really Shine
How to Choose the Best Female Fragrance for You
As I mention later in this post, I am a firm believer in the French saying les goûts et les couleurs ne se discutent pas (essentially: there's no accounting for tastes).
As such, I am not sure that you can say that there is one best female fragrance.
What is more important is really finding the best female fragrance for you.
When I am choosing a perfume to buy for myself, I first try a slew of perfumes on paper perfume test strips.
I try any perfume I am interested in, making sure that I spray some perfume on the test strip, wave the test strip around in the air a couple of times so that the perfume dissipates a bit, and then I lightly smell the test strip from a distance so that I get a sense of what the perfume will smell like after a while.
After I have decided on a maximum of three perfumes that could be the one for me, I spray each perfume on separate places on my body (usually the inside of my wrists or somewhere else on my arm).
I then walk away for a while and do something else for about 10 to 15 minutes.
Once the fragrances have had time to settle, I smell each of the spots where I sprayed the perfumes I am interested in to see how each fares with my personal body chemistry.
Choosing the Best Female Fragrance for Me: Making the Final Choice
Choosing the best female fragrance for me then becomes a purely subjective decision.
I buy the perfume that smells best on my body at this point and one that I feel I will want to represent me for the next couple of months. (I usually only wear one or two perfumes at any point in time, so I know that the scent I choose will be "my scent" for the next few months.)
How do you choose the best female fragrance for you? Let me know in a comment below.
READ ALSO: Get Ready for Your New Baby with an Amazon Baby Registry
Versace Fragrance
You will notice that Versace fragrances feature on both these lists.
Gianni Versace S.p.A., or simply Versace as it is more commonly known, is an Italian luxury fashion house founded in 1978.
Versace not only designs, manufactures, distributes and retails clothing—both haute couture and prêt-à-porter—but also lifestyle products such as accessories, jewelry, watches, eyewear, fragrances, and home furnishings.
The fashion house brands its women's perfumes as being mixed with heritage and love of tradition, daring provocation, seduction and passion.
If popularity is a sign of how good a perfume is, then the best female fragrance by Versace is currently Bright Crystal.
Versace Cologne
Of their fragrances for men, Versace tags them the expression of a man's strength and charisma conveyed in modern and sensual Mediterranean freshness as well as the essence of pure masculinity for a strong passionate man who is master of himself.
Want to learn more about Versace perfumes? If so, check out a wide range of Versace fragrances here.
And now on to the main post…
READ ALSO: Chick About Town Community Online Shopping & Accommodation Guide
---
My mother often half-jokingly says that I eat toilet paper and drink perfume.
That's in reference to how fast I use up each of these items.
Let's leave the first item alone for now and focus on the second, perfume.
Well, not really perfume itself, rather I'd like to talk about where to purchase perfume in Nairobi and tell you how I came to settle on my current preferred perfume shop.
READ ALSO: What's Everyone Buying? Cologne, White Noise Machines, Lingerie & More
Buying Perfume at Duty Free Shops
From the time I owned my very first perfume, Anaïs Anaïs at the tender age of 13, most of my perfumes have been bought at duty free counters at airports across the world.
When I was very young, this would happen when my parents would travel for business, after I'd beg them to bring me back perfume.
When I got a little older, this would invariably take place during long transit hours spent at airports in Europe as I crossed continents to go to and from school.
Even now as an adult, I usually acquire perfume either as I am traveling or when others gift me perfume when they have been traveling.
Whatever the case, I've always had the mindset that the cheapest place to buy perfume is at duty free stores, so I rarely ever attempted to buy perfume at perfume shops in Nairobi or elsewhere in the city for that matter.
Fast forward some years.
---
Speaking of travel, are you interested in finding amazing flight deals? If so, enter the details of the routes you are interested in below and get great deals on Travelstart, Africa's premier online travel agency!
---
Searching for Davidoff Cool Water Perfume for Men (Might Be Available at Scents : The Perfume Spot Nairobi)
Without going into too many details, a company I was working for, at the time, needed to purchase a bottle of Cool Water, the man's fragrance, on a very strict budget but was having a hard time finding it.
In the spirit of team work, I decided to pitch in and check for it at a perfume shop or two even though it was my day off.
Checking Out Different Perfume Shops in Kenya
While I was at The Village Market, I stopped by the Diplomatic Duty Free, to see if they might stock Cool Water.
I was in luck! They did, but unfortunately, not at the price I was looking for.
Not to be discouraged, I walked downstairs to the City Walk, which sells shoes but also has a well-stocked fragrance counter.
There, too, I found what I was looking for, though still not at the price required.
I left The Village Market and decided to make my way back towards town.
Before that, I decided to make one more stop at The Sarit Centre to see if I might have any luck at Lipstix, the cosmetics and perfume shop, on the lower ground floor.
Again, I found the same situation: they stocked the product, but it was above my budget.
Scents: The Perfume Spot (Nairobi)