It was the last day of the KWS marine park social media tour, and we were keenly aware of it. Instead of the gusto and excitement with which we'd woken up the past few days, on this last day, we were dragging our feet and barely talking to each other. We got up, had breakfast, and put our stuff together in preparation for the long journey ahead.
The Itinerary
Personally, I was a bit excited because I knew we were scheduled to drive through Tsavo East National Park on our way to Nairobi. Granted, we'd just be driving through, but I remember the excellent time I had "just driving through" the Serengeti, a little over a year before.
To get to Tsavo East National Park, we would head west from Malindi—instead of south towards Mombasa—and enter the park through its Sala gate. We would then exit the park at either the Voi, Manyani, or Mtito Andei gates, all of which lie on the Nairobi-Mombasa highway.
We left Malindi later than planned and, because I heard no mention of it, I began to suspect that our Tsavo East National Park plan had been nixed. I didn't ask any questions but figured I'd find out soon enough.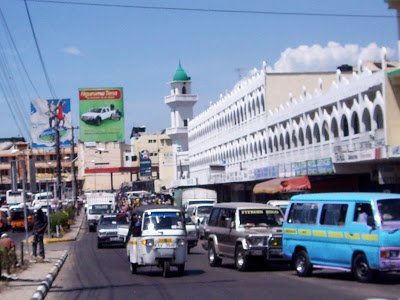 When I found myself in the middle of Mombasa, passing City Mall one last time, I knew then that we were retracing our steps and taking the same route we'd taken to get to the coast. From Mombasa, we first got to Voi, then Mtito Andei (where again we stopped to have lunch), and so we went until we reached Nairobi, which we found vibrant and alive with the energy of Saturday night.
To be honest, although it was a bit anticlimactic that our trip was over, I was looking forward to the next few days that I would be spending in Nairobi: I had lots of friends to catch up with and things I wanted to see that I had heard had changed since my last visit.
We said our goodbyes, promising to keep in touch, and with that, our trip came to an end. Thank you, Kenya Wildlife Service (KWS), for the fantastic experience! I am not sure I'd have ever otherwise discovered the magic of Kisite Marine Park nor how long it would have taken me to discover the pleasures of snorkeling.
Recap of the Marine Park Social Media Tour
For those of you who may have missed earlier posts in this series, here they are again:
Until the next time,
Biche
Photo Credit: Anna Langova; Tim Constantino