Your hairstyle is more than just a fashion statement—it's a reflection of your personality and an essential part of your overall appearance.
The key to finding that ideal hairstyle lies in understanding hair style for face shape and how different cuts, lengths, and styles can complement your features.
Just like any fashion choice, haircuts aren't one-size-fits-all.
By selecting the right hairstyle that suits your face shape, you can accentuate your best features and create a stunning look.
READ ALSO: Embracing the Versatility of a Hair Style Side Bangs Look Today in 2023
Table of Contents
Determining Your Face Shape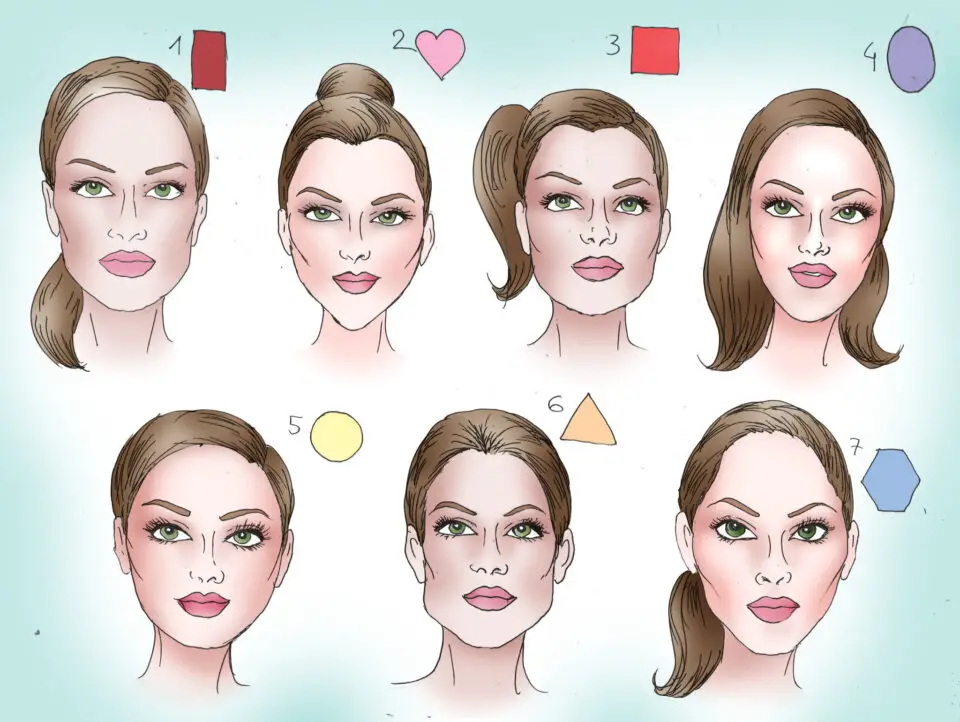 Before diving into hair style for face shape, it's crucial to identify your face shape.
Faces typically fall into several categories: round, square, oval, heart-shaped, or diamond-shaped.
This distinction is important because it guides the selection of hairstyles that enhance your natural beauty.
Round Face: For those with round faces, angular cuts or styles that add height can create the illusion of a more elongated face. Consider asymmetrical cuts, layered styles, or side-swept bangs to add angles and volume.
Square Face: Square faces benefit from softer styles that help to soften the angular features. Textured bobs, layered cuts, or side-parted styles work wonders by adding softness and framing the face elegantly.
Oval Face: Lucky individuals with an oval face shape can carry off a variety of hairstyles. Experiment with various lengths, from short bobs to long layers, as this face shape accommodates most styles.
Heart-Shaped Face: To balance a heart-shaped face, opt for styles that widen the lower part of your face. Side-swept bangs, chin-length bobs, and shoulder-length cuts are excellent choices to create a more balanced appearance.
Diamond-Shaped Face: Similar to oval faces, diamond-shaped faces can rock various styles. Try chin-length bobs or textured layers to highlight cheekbones and soften angles.
Hair Style for Face Shape Recommendations
Hairstyle for Face Shape: Round Faces
Consider a layered bob or a lob (long bob).
These styles add dimensions and can elongate your face.
Side-swept bangs or a deep side part can also create angles, and using volumizing products like texturizing sprays or mousses can help add height.
Hair Style for Face Shape: Square Faces
Opt for a soft, layered cut with wispy ends or a side-swept fringe to soften the strong jawline.
To add movement, try using styling creams or serums to define the layers and create a smoother finish.
For Oval Faces
Experiment with various styles, from a pixie cut to long, loose waves.
To maintain the natural beauty of the oval shape, use products like sea salt sprays or light-hold styling mousses for texture and hold without weighing down the hair.
For Heart-Shaped Faces
Chin-length bobs, textured layers, or side-swept bangs can balance the wider forehead.
Lightweight hair oils or shine serums can help manage frizz and add shine to these styles.
For Diamond-Shaped Faces
Chin-length bobs or styles with soft layers can help soften cheekbones.
Consider using volumizing mousse or root-lifting sprays to add volume to the crown of the head.
General Tips for Any Face Shape
Maintain Healthy Hair: Regardless of your face shape or chosen style, healthy hair is key. Regular trims, deep conditioning treatments, and using heat protectants before styling are essential to keep your locks looking their best.
Consult a Professional: While understanding your face shape is a great start, professional hairstylists can provide personalized advice based on your specific features and lifestyle.
Remember, these recommendations serve as a guide. Personal style and comfort play a significant role in choosing the perfect hairstyle. Experimenting with various styles and consulting with a stylist can lead to finding the ideal look that not only complements your face but also boosts your confidence.
Photo credits: Sabi