If you came to this post searching for "Delmonte juice flavours Kenya", then you are in the right place.
In this post, I share what I love so much about Del Monte juice and discuss some of the flavours available here in East Africa. But first, a bit about Delmonte juice in general…
Table of Contents
Juice Brands in Kenya: Delmonte Juice
Del Monte produces pure juices, juice nectars, juice blends and juice drinks packed in a variety of containers including glass bottles, plastic bottles and cartons for customers in Europe, the Middle East and Africa.
READ ALSO: Fisherman's Friend Flavours
Types of Delmonte Juice
Del Monte pure juices contain 100% pure juice from concentrate. This product line includes items such as pineapple juice, orange juice, apple juice and tomato juice.
Del Monte juices are naturally sweet and contain no added sugar.
Tapping into the growing market for specialty drinks, Del Monte Occasions is a fruit-based juice drink line offering a selection of classic flavors that can be enjoyed on their own or with spirits.
Flavors in this line include Pineapple Mojito, Spicy Tomato, Fruit Cup and Grape, and Apple Blend Orchard Zest.
Another line of juices produced by Del Monte, Del Monte Naturally Light juice, offers 50% less sugar, a low calorie juice alternative naturally sweetened with Stevia.
Fresh Del Monte Produce Inc., the company that makes Del Monte juice, is one of the world's leading producers, marketers and distributors of high-quality fresh and fresh-cut fruit and vegetables, as well as a leading producer and distributor of prepared fruit and vegetables, juices, beverages and healthy snacks in Europe, Africa, the Middle East, and the countries formerly part of the Soviet Union.
Delmonte Kenya Products: How Much is Delmonte Juice in Kenya?
You can expect to pay around Ksh. 250 for a one-liter packet of Delmonte juice in Kenya. The smaller 250 ml single serving packet of juice costs arount Ksh. 60.
---
When I was growing up, the breakfast table at my parents' home always included a jug of freshly squeezed orange juice.
Breakfast was never complete without it!
Somehow, when they moved to Kenya, during my teen years, that habit came to an end.
Instead, at breakfast, my parents chose to serve orange juice out of a packet.
Still, they tried to make sure that the fruit juice we drank was as healthy as possible.
My father was particularly adamant that the juice he bought had no added sugar. This is how I first learned about Del Monte juice.
See some Del Monte orange flavoured products below:
Del Monte Flavours Containing Orange
Many years later, I am still a great fan of the Del Monte brand when it comes to fruit juices.
I love that Del Monte fruit juice tastes wholesome and, for the most part, has no added sugar, colors, or preservatives.
To boot, being packed in Kenya, Del Monte fruit juices are competitively priced everywhere in East Africa.
READ ALSO: Fisherman's Friend Tin  & More About Fisherman's Friend
Types of Juices in Kenya: Delmonte Juice Flavours Kenya/Delmonte Flavours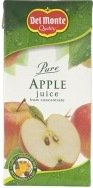 But that's not all that keeps me faithful to Del Monte.
Another thing I love about Del Monte fruit juices is the wide variety of flavors available within the brand—flavors such as Litchi, Peach, Mango, and my current favorite—Mixed Berry (a mix of strawberry, raspberry, sour cherry, blueberry, and blackcurrant juices).
Where Can You Find Delmonte Juices?
Del Monte fruit juices are widely available at supermarkets across East Africa, so you never have to try too hard to find them (though I imagine the more unusual flavors would be easier to find at larger supermarkets).
If you are unhappy with your current brand of packaged fruit juice or are looking to try more exotic flavors without breaking the bank, then check out Del Monte fruit juices at your nearest grocery store.
I think you will like what you discover!
Let me know what you think when you do.
Until the next time,
Biche
P. S. If you are already a convert of Del Monte fruit juice, which one is your favorite? Please let me know by leaving a comment below.
Photo Credits: plus.google.com, Delmonte Canada