If you came to this post searching for "Delmonte juice flavours Kenya", then you are in the right place. Here, I talk about what I love so much about Del Monte juice and discuss some of the flavours available here in East Africa.
When I was growing up, the breakfast table at my parents' home always included a jug of freshly squeezed orange juice.
Breakfast was never complete without it!
Somehow, when they moved to Kenya, during my teen years, that habit came to an end.
Instead, at breakfast, my parents chose to serve orange juice out of a packet.
Still, they tried to make sure that the fruit juice we drank was as healthy as possible.
My father was particularly adamant that the juice he bought had no added sugar. This is how I first learned about Del Monte juice.
See some Del Monte orange flavoured products below:
Del Monte Orange Flavour Products
| | | |
| --- | --- | --- |
| | | |
| Delmonte Premium Orange | Delmonte Pineapple-Orange | Delmonte Tropical Medley |
Many years later, I am still a great fan of the Del Monte brand when it comes to fruit juices.
I love that Del Monte fruit juice tastes wholesome and, for the most part, has no added sugar, colors, or preservatives.
To boot, being packed in Kenya, Del Monte fruit juices are competitively priced everywhere in East Africa.
READ ALSO: Fisherman's Friend: The Ultimate Breath Mint
Delmonte Juice Flavours Kenya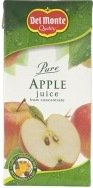 But that's not all that keeps me faithful to Del Monte.
Another thing I love about Del Monte fruit juices is the wide variety of flavors available within the brand—flavors such as Litchi, Peach, Mango, and my current favorite—Mixed Berry (a mix of strawberry, raspberry, sour cherry, blueberry, and blackcurrant juices).
Where Can You Find Delmonte Juice?
Del Monte fruit juices are widely available at supermarkets across East Africa, so you never have to try too hard to find them (though I imagine the more unusual flavors would be easier to find at larger supermarkets).
If you are unhappy with your current brand of packaged fruit juice or are looking to try more exotic flavors without breaking the bank, then check out Del Monte fruit juices at your nearest grocery store.
I think you will like what you discover!
Let me know what you think when you do.
Until the next time,
Biche
P. S. If you are already a convert of Del Monte fruit juice, which one is your favorite? Please let me know by leaving a comment below.
Photo Credits: plus.google.com, Delmonte Canada