Table of Contents
1. Gisenyi, Rwanda
Being landlocked, few people associate Rwanda with beaches. However, Rwanda is in fact home to some superb beaches at the edges of Lake Kivu.
The city of Gisenyi has three sandy beaches which are more than capable of providing a tourist with all of the warmth, sand, and paradisiacal views they could possibly require.
There are watersports to be had on the lake, and several resort-style hotels which cater to every possible need.
Notably, Gisenyi is also home to Rwanda's only brewery – so one can relax on the beaches with a cold beer, watching the sun shimmering over the lake.
Gisenyi itself is relatively small, but growing fast, so you're advised to get there while it remains relatively 'unspoiled'!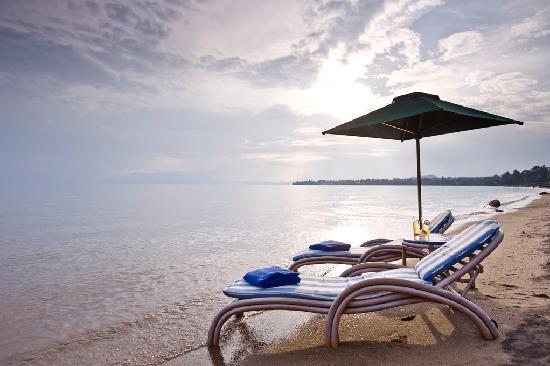 2. Bujumbura, Burundi
Burundi's tourist industry is developing at a rate of knots as visitors become increasingly aware of the country's beauty and good cheer.
Bujumbura is at the heart of the new wave of tourism, yet retains all of the cultural integrity and open hospitality for which Burundians are famed.
If you don't have a taste for beer, you'd be advised to develop one as Primus beer is deeply beloved here, and you will almost certainly be offered some as a token of welcome.
The beach is always close by in this small place, and it's a stunner.
It's long, and (loosely) divided into named sections – each with their own distinctive character.
'Bora Bora' is for expat hipsters. Saga Plage has an open-air restaurant. Vuvuzela (named for the 2010 World Cup) is great value for money, and the area where you're most likely to glimpse a hippo. It's a fantastic experience – go, before all the tourists cotton on!
Photo Credit: TripAdvisor