This post was originally about the City Sightseeing Joburg tour, where among other things, I learnt about Daisy de Melker, a female South African serial killer.
Since many of you come to this post looking for more information about her, I have updated this post to include more on that. Let's get right to it!
Table of Contents
Daisy de Melker Grave: Where Is Daisy de Melker Buried?
Daisy de Melker was executed for her crimes on December 30, 1932. After her execution, she was buried in an unmarked grave in Pretoria Central Prison, which is located in Pretoria, South Africa. Pretoria Central Prison was the site of her trial and execution. It is important to note that the exact location of her grave within the prison grounds is not widely known or publicly disclosed.
Daisy de Melker Museum
I do not know of a Daisy de Melker Museum anywhere in the world. If you do, please let me know by leaving me a comment below.
Where did Daisy de Melker Live?
Daisy de Melker, born Daisy Louisa Hancorn, was a notorious South African serial killer who lived during the early 20th century. She resided in the town of Germiston, located in the Gauteng province of South Africa.
Germiston is a suburb situated near Johannesburg.
Daisy de Melker Story/Daisy the Melker
Daisy Louisa C. de Melker (née Hancorn-Smith; 1 June 1886 – 30 December 1932) simply known as Daisy de Melker, was a South African nurse who poisoned two husbands with strychnine for their life insurance money.
She also poisoned her only son with arsenic for reasons which are still unclear.
De Melker is the second woman to have been hanged in South African criminal history.
De Melker was accused of three murders but only convicted of one, the killing of her son. The charges of poisoning her husbands were never proven in a court of law.
It was William Sproat, the younger brother of her second husband Robert, who accused De Melker because he wanted Robert's will in favour of De Melker declared invalid.
De Melker refused to refund an alleged loan from her mother-in-law, Jane Sproat, to Robert; she regarded it as a gift and argued that it was not stipulated in the will as a loan. William won the civil case regarding the will, which ran concurrently with the murder trial, and was awarded costs.
De Melker withdrew on the date Justice Greenberg sentenced her for murder. William's was a pyrrhic victory, however; to pay her exorbitant legal costs, De Melker had to sell off all her assets.
---
Sightseeing Johannesburg: The Mining District
The next stop was the mining district, where one could get a sense of the history and legacy of mining in South Africa (after all, the city of Johannesburg was built on the back of gold mining) followed by Newton, the art and culture district of Johannesburg, where you can also find SAB World of Beer, a museum dedicated to the beverage.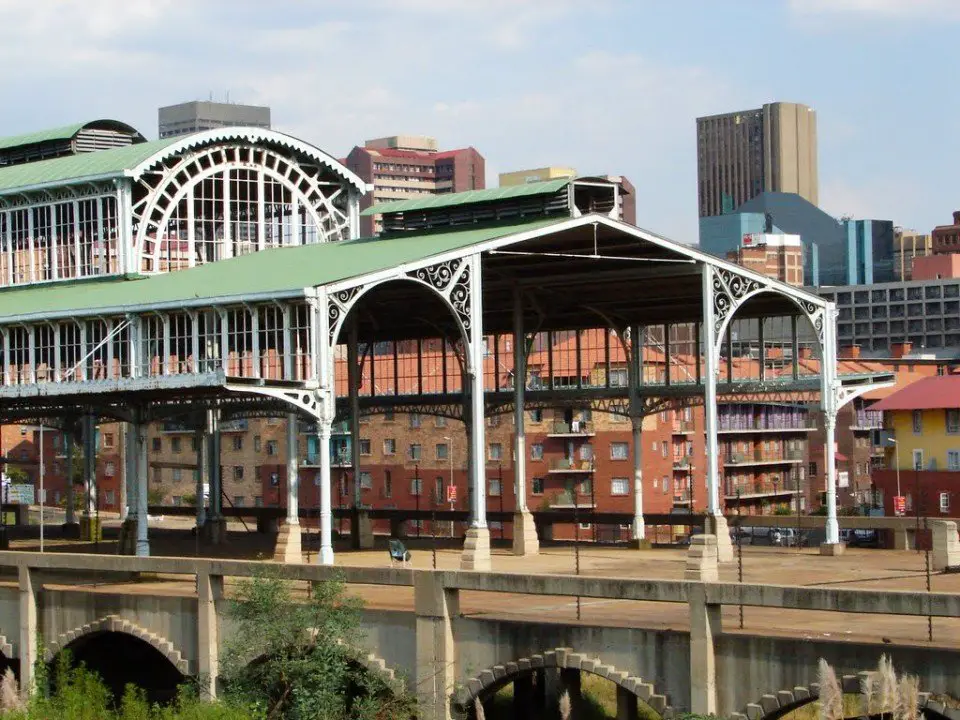 Next up was the famous University of Witwatersrand. Then came my favorite part of Johannesburg: the hip and trendy neighborhood of Braamfontein.
Johannesburg Sightseeing: Constitution Hill
Before making full circle and returning to the Gautrain Park Station, the last stop was Constitution Hill, where one can find the Constitutional Court of South Africa (the highest court of the land), as well as the remains of the Old Fort prison complex where, among others, Mahtma Gandhi and Nelson Mandela were incarcerated.
With that done, we were back at the Gautrain Park station and the tour was complete.
Sightseeing in Johannesburg: City Sightseeing Bus Tour Commentary
I've told you a lot about the stops made by the City Sightseeing Joburg bus, but to end there without telling you about the wonderful commentary would be to tell you only part of the story.
Offered in 15 languages, along with a dedicated kids' channel, the commentary on the bus is half the fun.
As you drive from stop to stop where you can hop on and hop off as you wish, you get to hear fun facts and stories about Johannesburg's geography, history, and culture.
For instance, I greatly enjoyed learning about Daisy de Melker, a female South African serial killer, as we drove through a part of town that didn't have very much to see.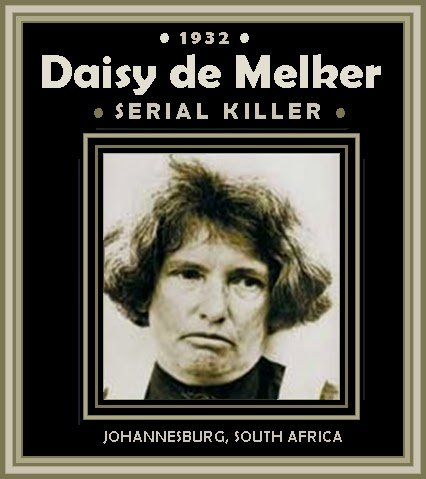 Nowadays, when anyone tells me they will be visiting Johannesburg, I am sure to tell them about City Sightseeing Joburg.
If you would like a fast and efficient way to get a comprehensive view of Johannesburg, then I highly recommend it to you too.
If you take me up on my recommendation, take it from me: start your tour early because there is so much to see!
When you do, come back and leave me a comment below–I'd love to hear what you have to say.
Until the next time,
Biche
Cape Town City Hop-on Hop-off Tour
There is a hop-on hop-off tour service for Cape Town too.
P. S. If you enjoyed this post, please share it on Reddit, Twitter, and other social networks. You can also subscribe to this blog to know whenever I publish something new. Connect with me on Facebook here or Twitter here. See you there!
Photo Credits: unknownmisandry.blogspot.com.