Vehicle Garages Near Me: More Reasons
This professionalism begins when I drop my car off for service or repair. At that time, Stantech Motors gives me a job card which details the particulars of my car, the work to be done on it, and details about the state in which I handed over my car.
These details include things such as the number of car mats I have, whether or not my car has puncture repair tools, and even the level of my gas gauge.
When did you last take your car for repair or service and not worry about how much gas you left in the tank? This procedure is not unique to Stantech Motors, but Stantech is one of the few  places where I don't have to inquire further about any of the items that I expect to find in my car, nor do I need to chase them to ensure that all the work listed is in fact attended to.

When I pick up my car from Stantech Motors, an attendant describes to me in detail the work performed on my car, showing me both new and old pieces for any parts that were replaced.
Not only are these shown to me, but also to another staff member whose full time job is quality assurance.
Before I leave the garage, whether for a road test or for my final exit, my car is thoroughly checked to ensure that I am not smuggling out any spare parts.
Also,  I must present a gate pass to the guard at the gate showing that I have clearance to take the car out of the garage. Although this procedure is sometimes a drag, it comforts me to know how much care the garage takes to ensure that my car is not inappropriately used during its stay at Stantech Motors.
Also, I'm keen to see that, generally, Stantech Motors is vigilant about the trafficking that can take place with auto spare parts.
What's more, in the five years that I have been taking my car to Stantech Motors for servicing and repair, not once have I seen these procedures ignored.
Some may argue that the cost of maintenance service at Stantech Motors is more than necessary – I usually pay between Ksh. 5,000 and Ksh. 10,000 depending on whether it is a minor, medium, or major service – but in my experience, it has always been well worth it.
I service my car every 5,000 km as recommended, but still, almost every time before I service my car I swear that this is the last year I will be driving it, and when it comes back, I reconsider my position. 🙂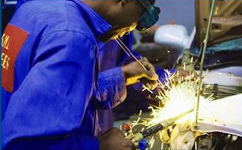 Judging from my earlier disclaimer about being the quintessential girly-girl and not generally being a motor enthusiast, I might not be the best person to give you advice about where to take your car for repair or the best garages in Nairobi.
Nonetheless, I just wanted to let you know how happy Stantech Motors makes me…every time!
Although I don't always take my car there for minor (and not so minor) repairs, I would never think of taking my car elsewhere for service.
If you are shopping around for a place to service your car or to do some auto body work, try it out. You just might be as ecstatic about the service you get there as I always am.
If you do, let me know what you think.
Cheers,
Biche
Flights Dar es salaam
If you are interested in finding out more about flights to and from Dar es Salaam, and other international airports in Tanzania, then click here.
Mombasa Kenya Flights
Mombasa is easily accessible by air.
Kenya's second largest city is served by Moi International Airport, which a number of local and international airlines fly into and from.
If you cannot find a flight directly from your city to Mombasa, then you can fly into Nairobi, Kenya's capital city, from where you can easily catch a connecting flight to Mombasa.
Best Hotel in Mombasa: Serena Beach Resort & Spa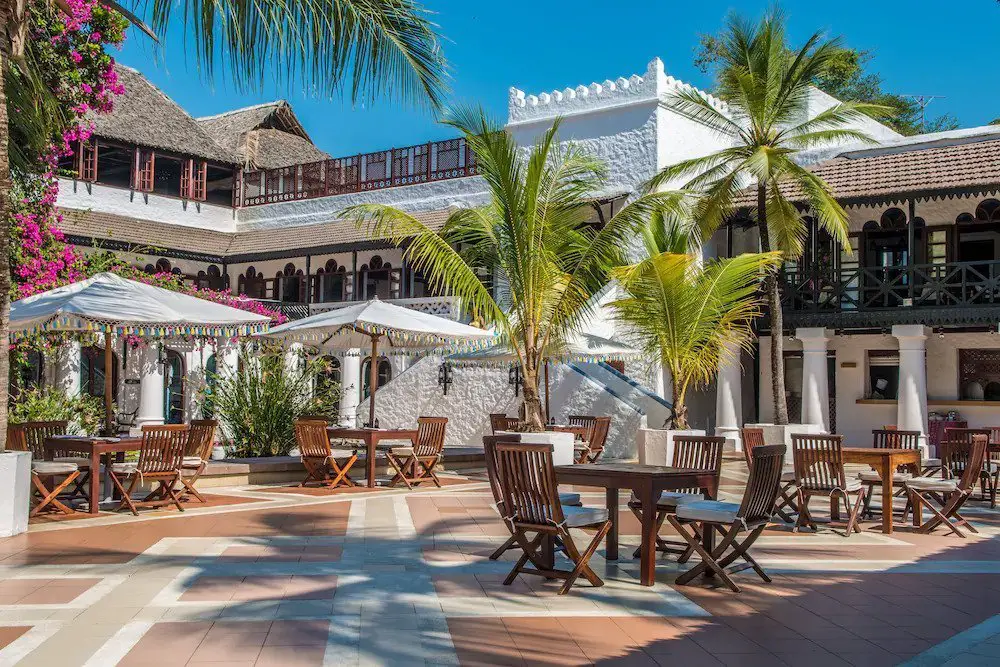 The Serena Beach Resort & Spa is my favorite hotel in Mombasa. Why? To begin with, because it has the cleanest beach and the whitest sand that I have ever seen anywhere in Mombasa.
Also, everything about the hotel, including its architecture, serves to remind you that you are on the charming Swahili coast. The Serena brand, which I must admit I am partial to, lives up to its promise of great food and amazing service at this establishment too.
Another thing I particularly like at the Serena Beach Resort & Spa is the quiet calm at the establishment. The only thing that could be a bit of an issue here is that the Serena Beach Resort & Spa, located on Shanzu Beach, is about a 20-minute drive from the livelier parts of Mombasa.
This may or may not be a problem depending on what kind of Mombasa holiday you have planned.
READ ALSO: Hotels in Aberdare, U.K & Aberdare, Kenya
P.S. To be sure not to miss future posts on ChickAboutTown, sign up to receive posts directly by email.