Did you come to this post looking for more information about Samaki Samaki Seafood and Jazz? If so, you are in the right place. Let me tell you more about that.
Table of Contents
Samaki Samaki Seafood and Jazz Nairobi (Samaki Samaki Lavington)
Samaki Samaki Seafood and Jazz is a new Nairobi restaurant that launched at the end of last year. It is located at 28 Othaya Road in Lavington.
Samaki Samaki Owner
So who owns Samaki Samaki Seafood and Jazz in Nairobi?
Well…from all of this week's uproar about the establishment on social media, I now know that the restaurant is at least partially owned by Trevor Ombija of Citizen TV, with him being the majority shareholder (according to him).
Word on the street is that he co-owns the restaurant with his girlfriend, but I do not know that for sure.
Live Jazz at Samaki Samaki Nairobi
Every Sunday, Samaki Samaki features live jazz music by Asta Ina and The Rouge Band starting from 2 p.m.
The restaurant's menu includes seafood, pizzas and more (see the full menu bellow). You can contact the restaurant at +254-737-345667 for more information or to make reservations.
You can also use that number to order pizza from them with free delivery (terms and conditions apply).
READ ALSO: 48 Pictures of Good Eats, Cityscapes & Water Environments in East Africa
Samaki Samaki Seafood and Jazz Menu
Samaki Samaki Nairobi Menu
Here is the menu for Samaki Samaki Seafood and Jazz in Nairobi.
READ ALSO: Water Environments & Food from the Sea
Samaki Samaki Seafood and Jazz Photos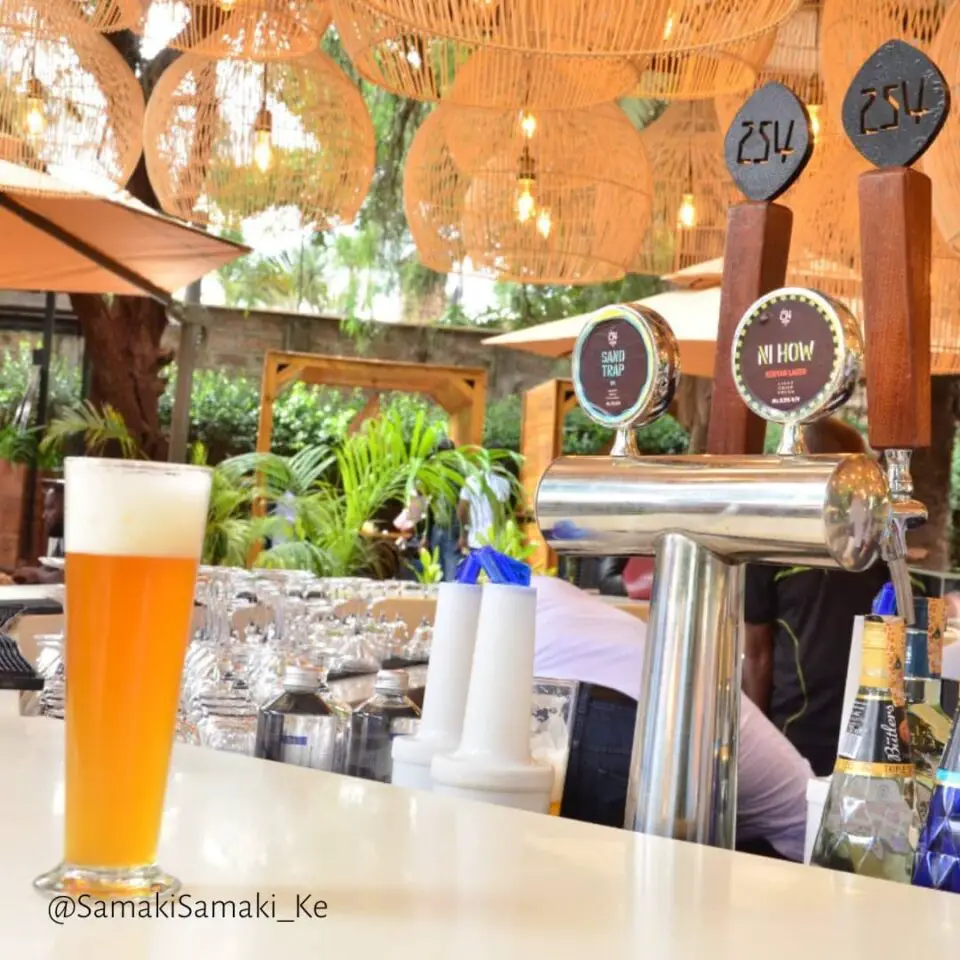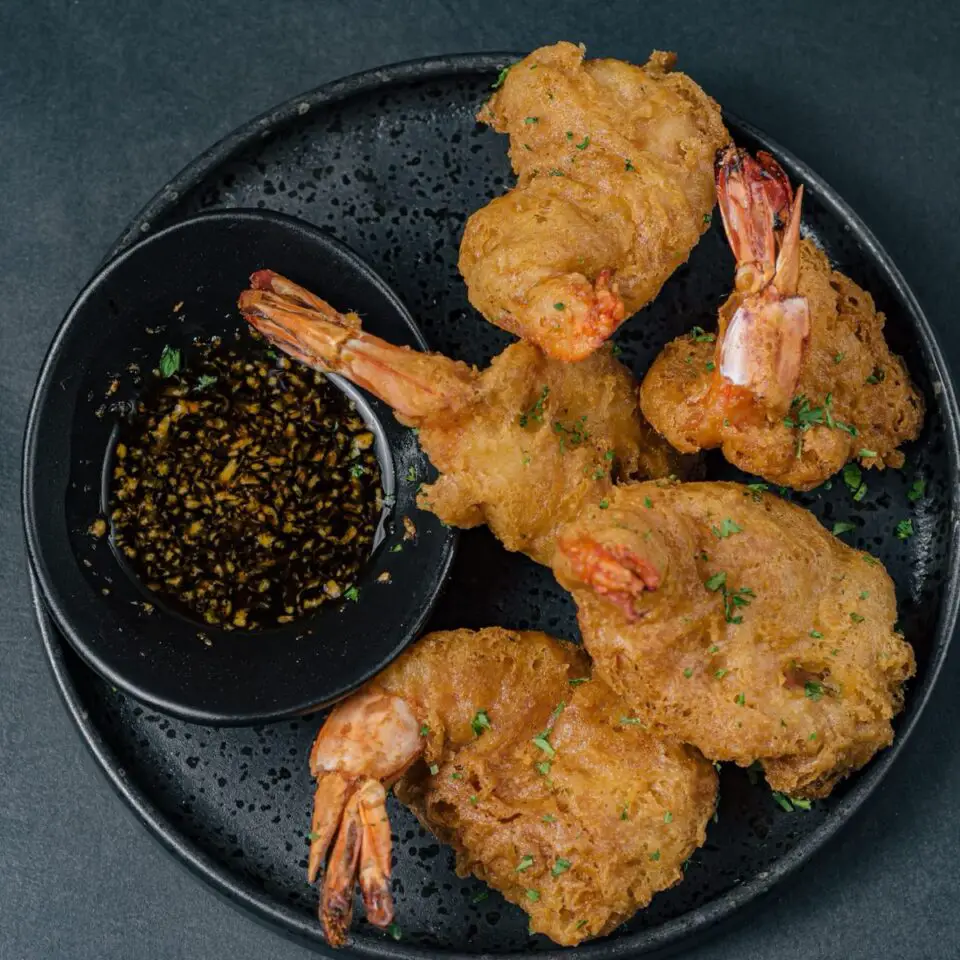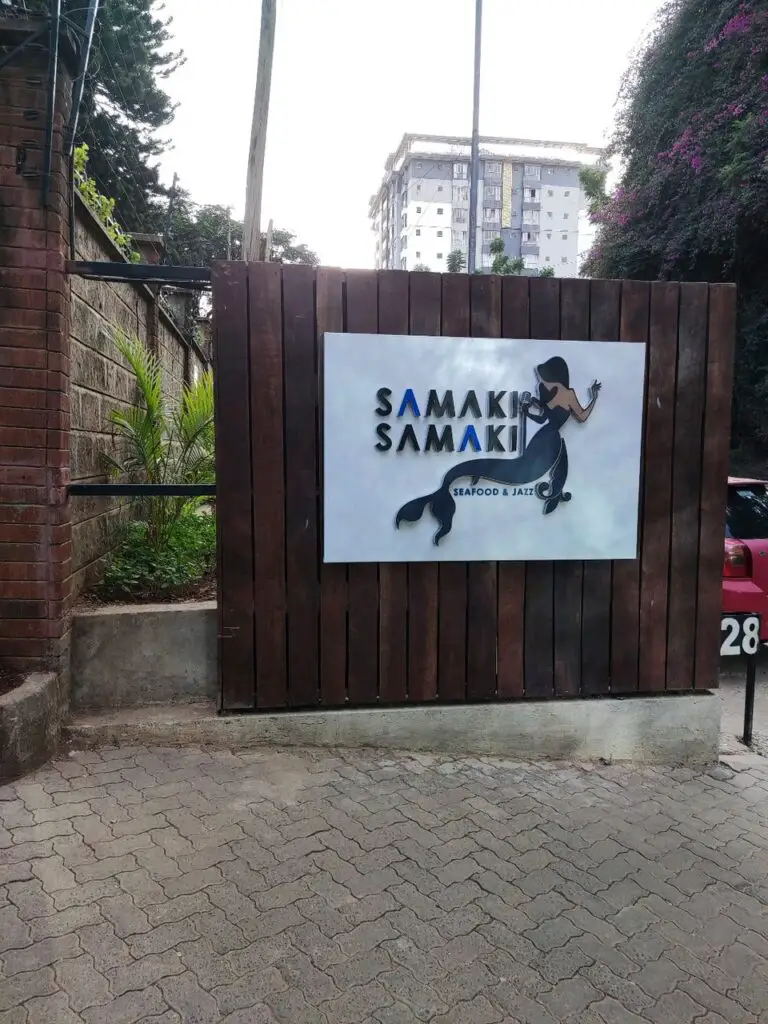 Samaki Samaki Menu Dar es Salaam
If what you are looking for is the Samaki-Samaki Dar es Salaam menu, here you go.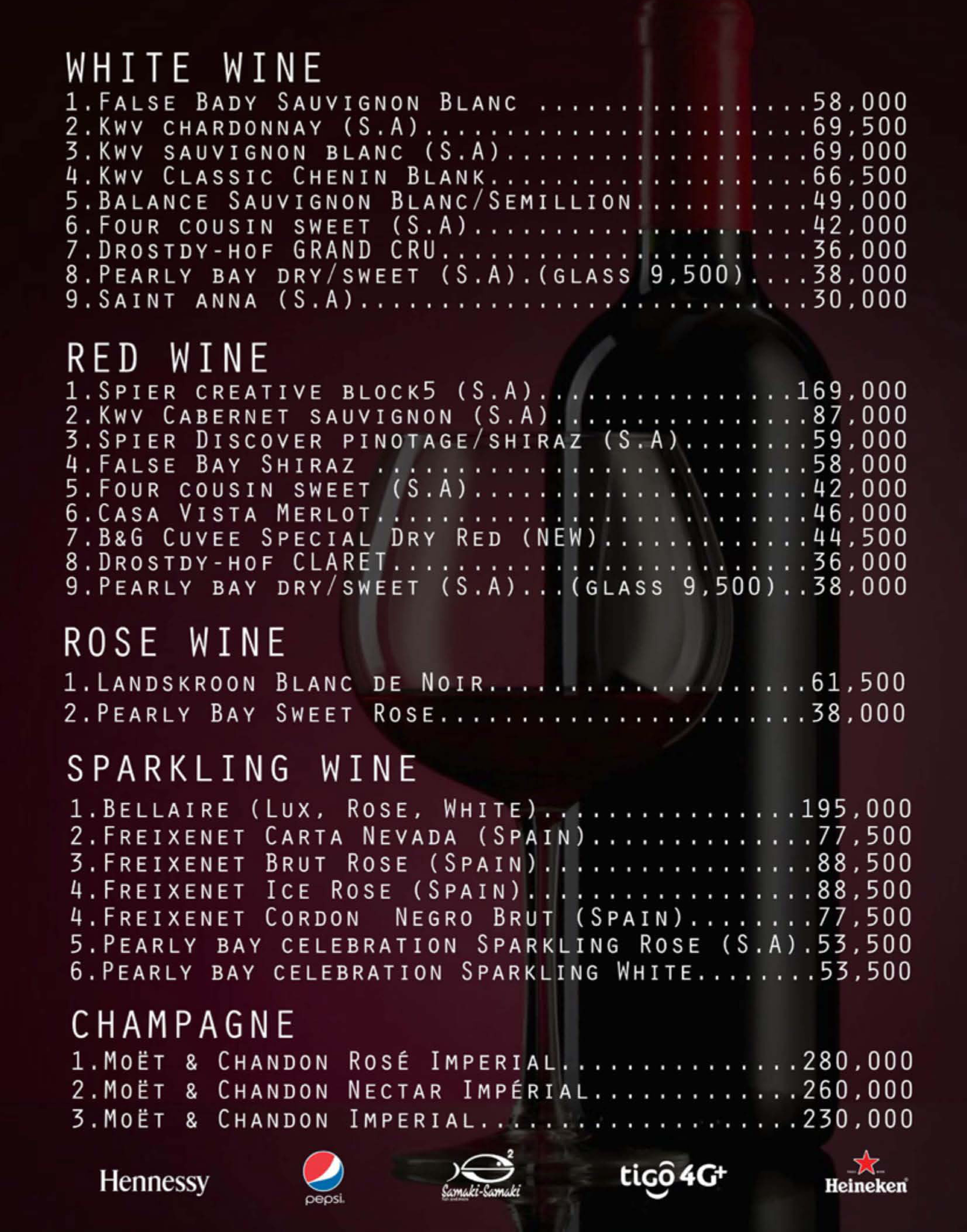 READ ALSO: Eating & Drinking in Kilimani, Nairobi
Beef Mishkaki at Samaki Samaki Restaurant Dar es Salaam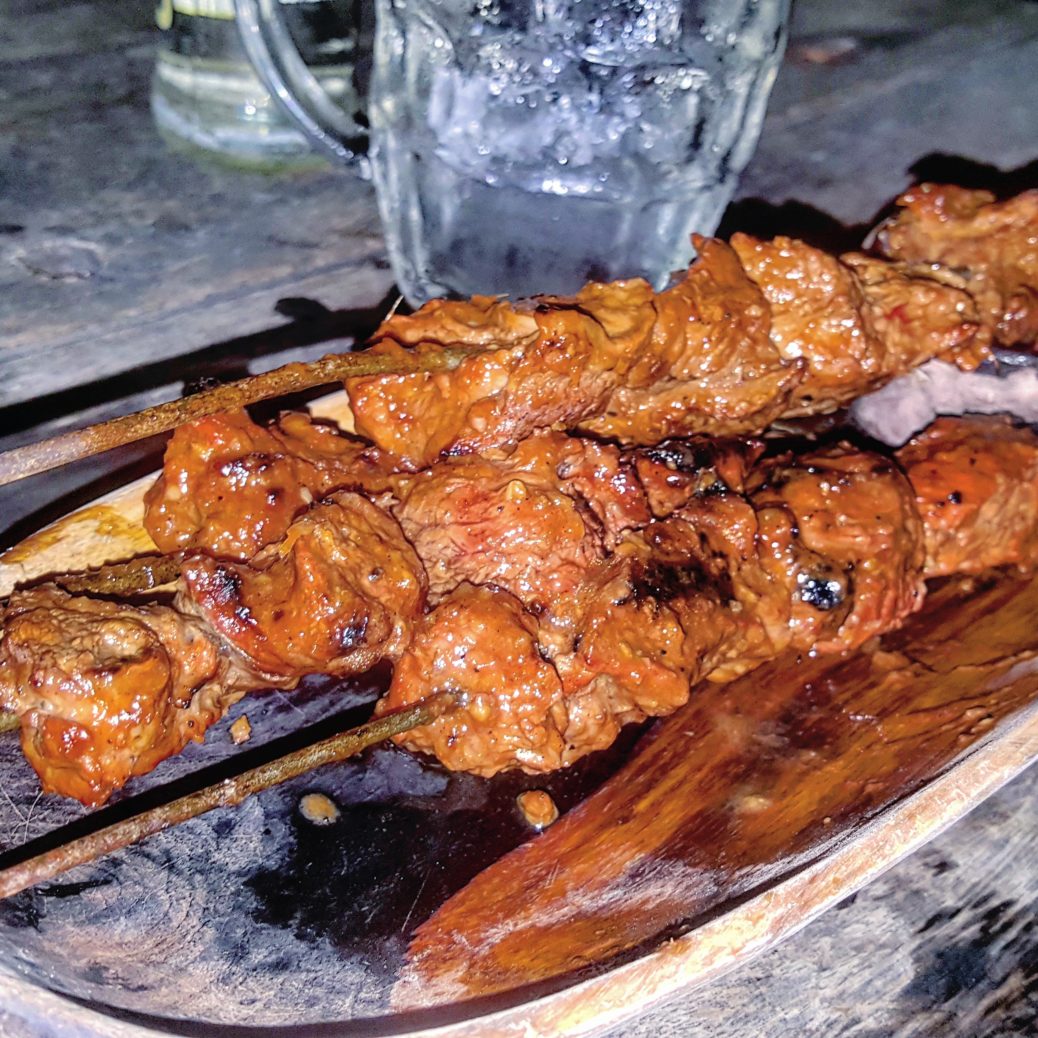 Pure mishkaki (beef skewer) goodness at one of my favourite spots to hang out at: Samaki-Samaki in Masaki, Dar es Salaam, Tanzania.
Samaki is the Swahili word for fish so Samaki-Samaki, as its name suggests, is all about fish and seafood at its best.
Still, not to have fish along with alcohol on a party night, I opted to go for these beef skewers instead. I swear to God they almost made my eyes roll back in my head because they were that good!
Go to bit.ly/SamakiSamaki to find out what people have to say about this great mainstay of the Dar es Salaam social scene.
Local Guide Program
The Local Guides program is a Google crowdsourcing program which allows Google users to share information with others about the world around them.
Local Guides is a global community of explorers who write reviews, share photos, answer questions, add or edit places, and check facts on Google Maps.
Millions of people rely on contributions from Local Guides to decide where to go and what to do.
These guides are then given certified levels to reflect how much they have contributed to the Local Guides program.
I, myself, am currently a Level 6 local guide.
East Africa Pictures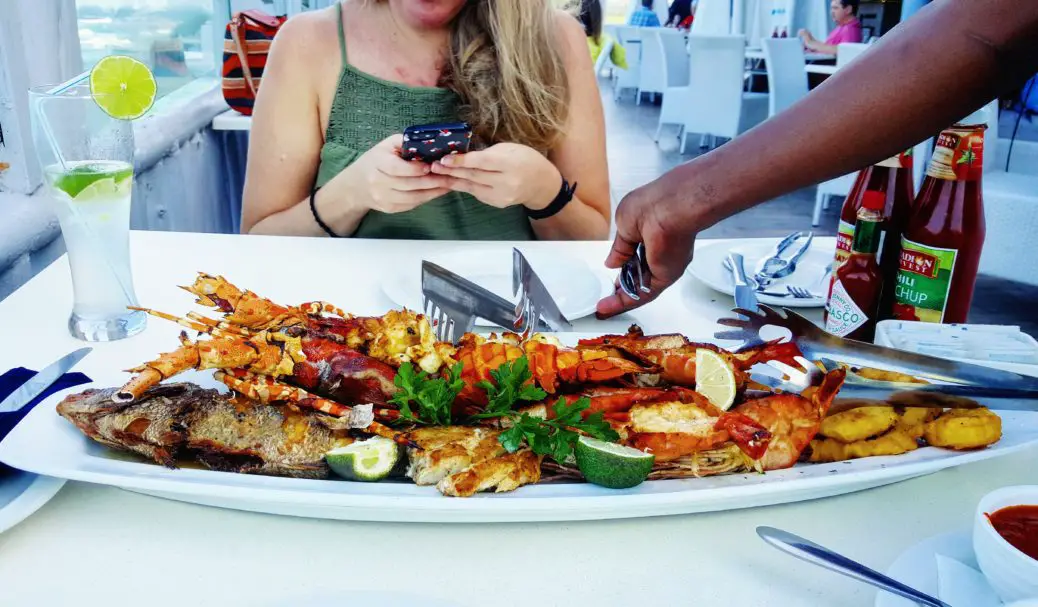 Seafood, anyone? When I need a proper seafood fix in Dar es Salaam or have guests from out of town who want to eat from the abundance of the ocean, my go-to dish is this seafood platter for two served at Karambezi Cafe. It will have your eyes rolling into the back of your head!
Go to bit.ly/Karambezi to find out more about this beautiful oceanside Dar es Salaam café.
READ ALSO: Paroles Sousou par Jul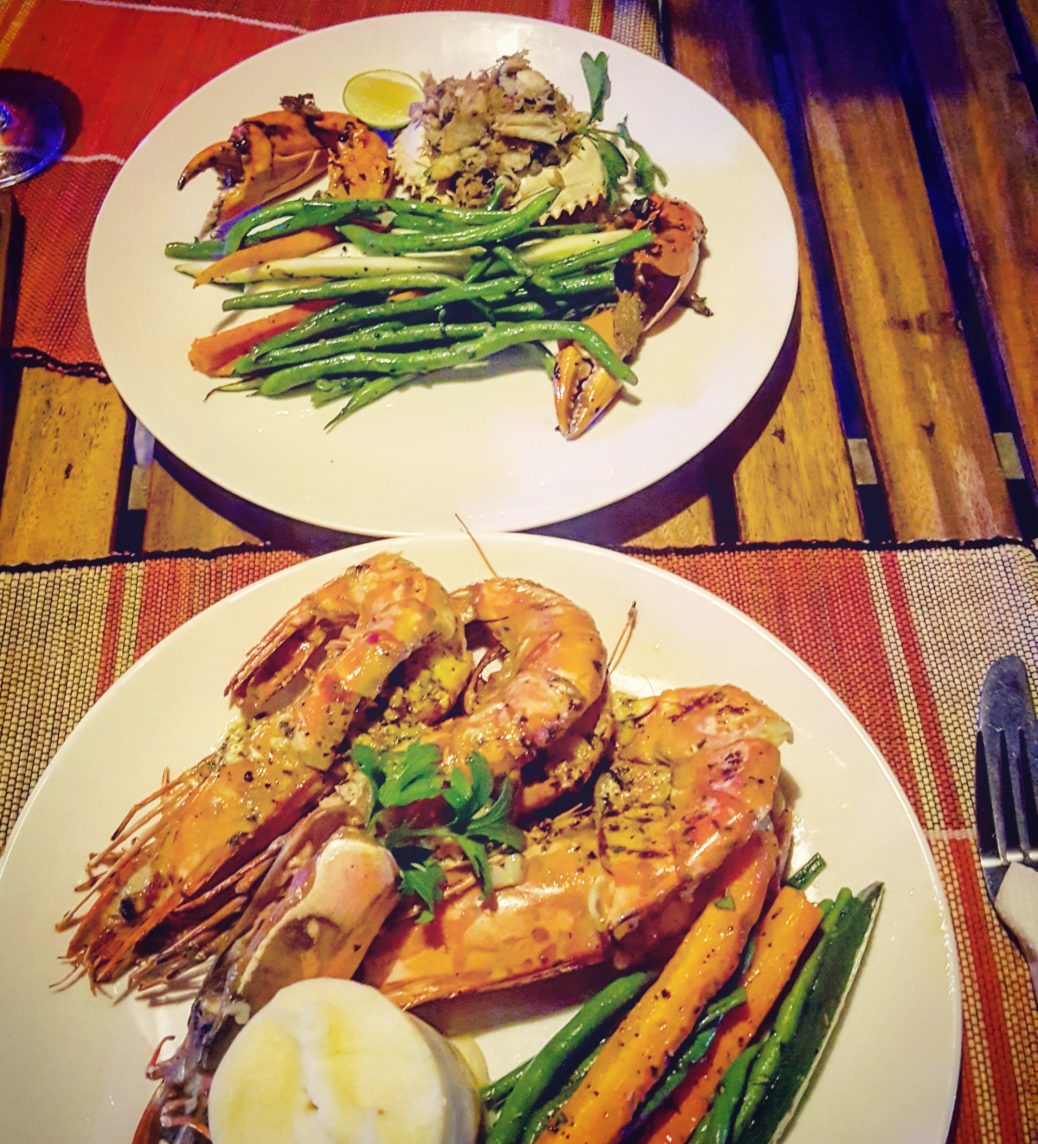 Grilled jumbo prawns and ginger crab at G'eez Hangout in Mbezi, Dar es Salaam.
Remember this meal, @Mungai254?
Pure deliciousness…enough to make us fight over how we were going to split 3 prawns between 2 people (the math seems fairly simple but the deliciousness had us pretending that there was more than one logical way to do it. ???)
Africa City Pictures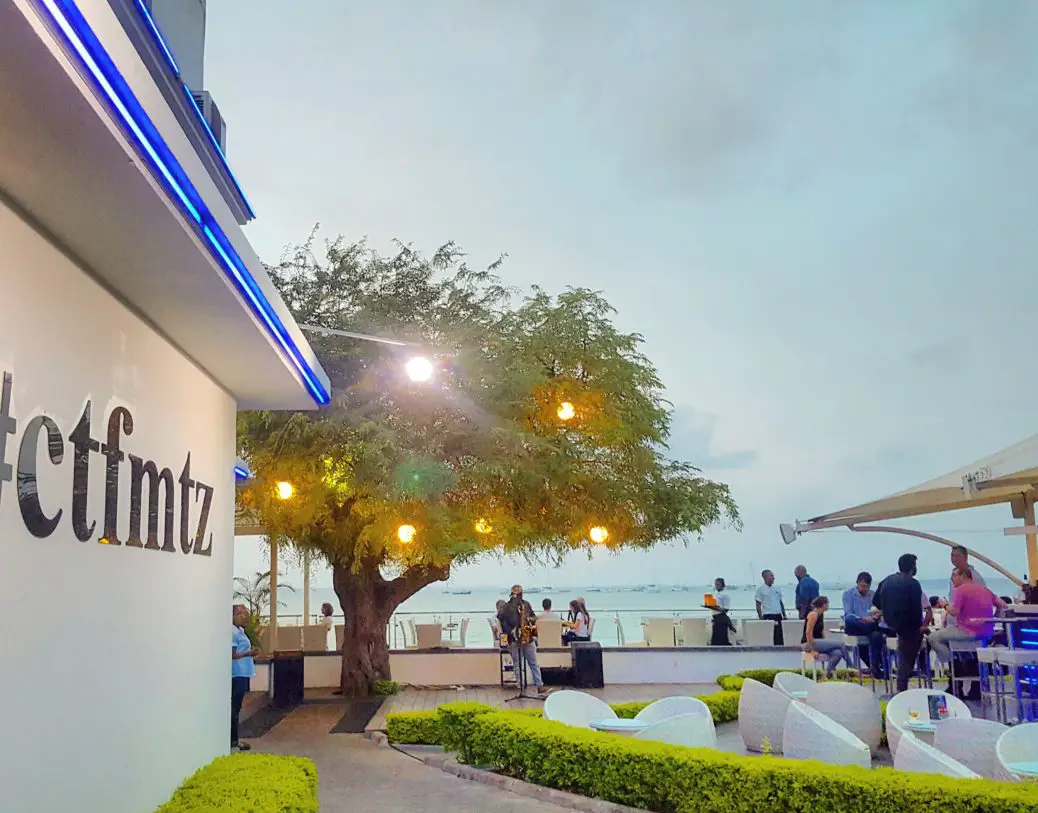 Evening jazz and things at Cape Town Fish Market in Dar es Salaam, Tanzania. In case you are unclear about what hashtag to use when referring to this establishment, it's #CTFMTZ, as clearly indicated at its entrance.
Brilliant social media marketing, @CTFMTZ!
Go to bit.ly/CTFMTZ to find out what people are saying about this swank oceanfront Dar es Salaam restaurant.
Until the next time,
Biche
[yarpp tempate="thumbnails"]
P.S. Are you a blogger or website owner who would like to earn more from display ads on your website? If so, check out this free Google-certified solution that helps you do just that.
P.P.S. Do you have a product, establishment, service, or event that you would like to spread the word about online. If so, check out how I can help you do that here.
P.P.P.S Enjoyed this post? If so, how about subscribing to my blog to get an alert every time I publish a new post? Go here to subscribe by email. Also, I'd really appreciate it if you shared this post with your friends and followers on social media. Last but not least, you are welcome to use any of these pictures on your own website, please just remember to link back here. Thanks! 🙂
Photo Credits: Samaki Samaki Seafood & Jazz on Twitter, Foursquare City Guide