This post is brought to you courtesy of Jens Ischebeck.
Education, it has been said, is the key to success. One easy way to access education tool is online courses.
Online courses are available for nearly every topic.
In a similar fashion, there is no doubt that knowledge is power.
Indeed, education is a sure way for individuals to achieve their personal dreams and aspirations.
At the same time, it is one of the critical ways through which countries can individually and collectively attain their set development goals.
Africa, and especially Sub-Saharan Africa, is home to some of the fastest growing economies in the world.
The continent boasts a large youthful population, which is a key ingredient for economic takeoff.
There is also an increase in the use of mobile phones across the continent, with a good number of both urban and rural populations enjoying related services.
What holds even greater promise for sub-Saharan Africa is the fast growing rate of internet access as well as the proliferation of smartphones.
However, for Africa to reach its growth point, it is imperative that the young population is equipped with education and the skills necessary to run a complex and modern economy.
It is only in this way that the continent's potential will be harnessed.
E-learning, a concept that came into being with the advent of technology and the internet, is one of the ways through which access to education has been enhanced over recent years.
E-learning, which means learning through electronic media, has greatly reduced hurdles associated with accessing education.
Moreover, the development of EdTech has seen many people on the continent access online courses from the comfort of their homes and offices.
The Need for Online Courses
There are two major ways in which students can take online courses through e-learning.
One way this can be achieved is in situations where distance education is offered to support or reinforce programs that are already being offered at established educational institutions.
Alternatively, students across sub-Saharan Africa have the option of pursuing online courses for example, an online MBA, that are offered independent of educational institutions.
For instance, MOOC are online courses that can be accessed on a free basis by prospective students in sub-Saharan Africa.
MOOC stands for "massive open online course".
These distance education programs are offered by top universities and colleges across the world.
E-learning is usually associated with numerous advantages.
For a start, enrolling in an online college enables one to cut down on costs related to studying in traditional educational institutions.
At the same time, those who wish to advance their professional careers can opt to take an online MBA program or online Master's program without having to take study leave.
Third, students who wish to join universities located in countries far from those in which they reside can conveniently do so through e-learning platforms.
This has proven to be helpful to those keen on buying online undergraduate degrees, professionals who wish to further their studies through online master's programs as well as employees interested in using an online MBA to enhance their leadership skills.
E-learning also enables students to access a wide variety of online courses.
Indeed, any online college that offers higher education programs gives prospective students great choice, from certificate courses to doctorate programs.
Lastly, online courses offer students greater convenience and flexibility.
By using the internet for e-learning, students can plan their study time around their daily activities as opposed to the other way around.
In fact, it is also possible to transfer academic credits when taking online courses or when enrolled in an online college.
Most Popular Online Course Topics
MOOC (massive open online course) platforms, as well as other distance education tools, have made it possible for the young population in sub-Saharan Africa to pursue online courses that are relevant to their specific situation.
In this regard, and in line with the demands of the job market, some of the most popular online course topics have emerged.
Since the introduction of the internet, social media platforms have become important communication tools both for personal use as well as in the business world.
Given this, a good number of people have sought to acquire skills and techniques associated with the use of these critical platforms.
E-learning has made it possible for people to buy online courses that offer basic skills in this revolutionary field.
While the main social media platforms such as Facebook, Twitter, LinkedIn and Whatsapp are predominantly used for private communication, they are increasingly gaining traction in the corporate scene.
Here, these social media platforms are used to promote the marketing strategies of companies, to communicate with customers and clients, to promote brand identity as well as advertise new products and initiatives.
As such, there are certain guidelines that govern the field, making it important to acquire related skills.
While it may not be easy to find online college programs to address the specific needs of this segment, there are adequate MOOC programs that can come in handy.
Therefore, anyone who wishes to acquire the relevant skills can consider e-learning as a reliable way of doing so through credible educational institutions.
Social Media Online courses: click here.
The world of technology and innovation has become a major driver of change.
This is not only true for sub-Saharan Africa but also for the world at large.
Practical solutions to some of the stubbornest problems in different parts of the world have been found through innovation.
Coding and computer programming have been at the very heart of promoting this kind of innovation.
Indeed, it is the same kind of innovation that Africa needs to propel itself to the next level of development.
One of the most visible consequences of creative and focused programming has been the development of mobile phone applications.
However, for youth in Africa to develop and improve their skills in this regard, e-learning has to play its rightful role.
Programming and coding can be pursued as online undergraduate degrees.
This kind of distance education is likely to give one the chance to access the best facilities in the world.
With some countries having gained international recognition as leaders in technology and software, online courses in these fields can offer young Africans the much-needed training and experience.
Coding & Programming online courses: click here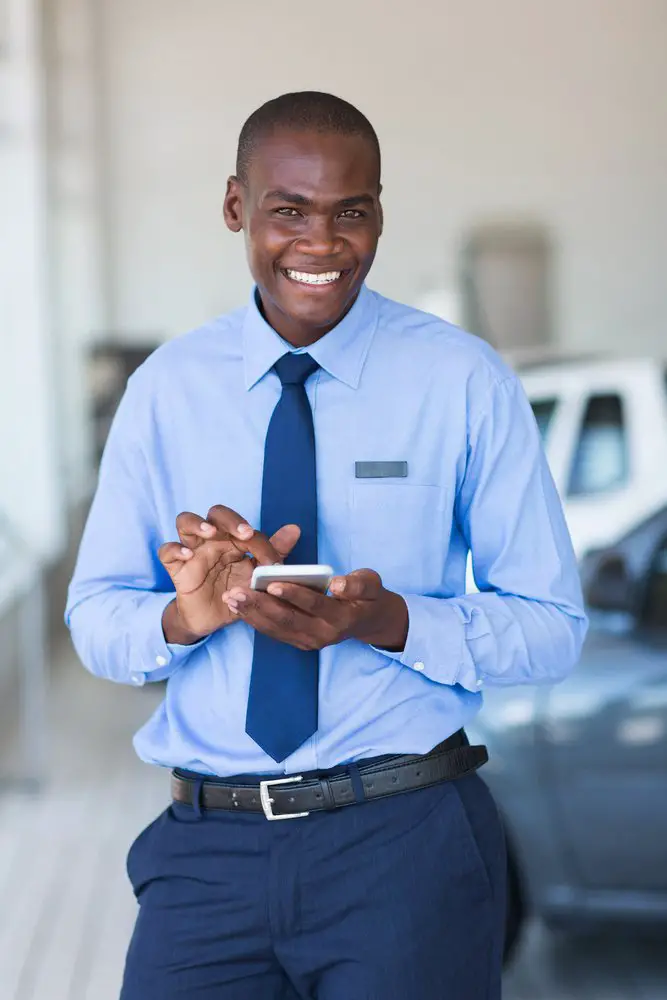 No organisation or nation in the world can get ahead without properly focused and inspired leadership.
Indeed, the role of leadership as a tool for greater progress cannot be gainsaid.
Today, there are numerous online college programs that allow both young and old people to pursue courses in leadership.
This is a major advantage for any young person in Africa who is keen on becoming a national leader or simply a good leader in their own right.
One of the most common ways through which people enhance their leadership skills is through buying an online MBA course.
However, it is also true that undertaking a master's program—and no less an online master's programs—can also be a great way of nurturing such qualities.
This is not to say that those who pursue undergraduate programs at conventional institutions or online undergraduate programs are locked out.
EdTech, through MOOC sites and other related platforms, has made it possible for leadership courses to be integrated into mainstream undergraduate courses.
With the kinds of opportunities that distance learning presents, there is no doubt why leadership has quickly become one of the most popular online course topics.
Leadership online courses: click here.
In the modern world, communication is one of the major aspects that determine the kind of image that one projects to the public.
When it comes to businesses and other related organisations, communication is a way of passing messages to different stakeholders.
The same applies to government departments when they need to disseminate information to the public.
For this reason, the vast majority of people in Africa pursuing higher education have paid attention to this critical field of any profession.
Indeed, communication not only allows one to pass on their message but also to effectively receive and understand the same from other parties.
Communication courses can easily be accessed through different e-learning sites.
For a start, MOOC can be a great way of improving communication skills.
Although most undergraduate programs offer these skills as part of their curriculum, it is important that people perfect their communication skills.
Online undergraduate programs in communication, as well as online master programs in communication, would be a credible way to acquire better communication skills for those who wish to pursue this field.
For professionals in other fields, distance education in related online courses would be sufficient.
Communication skills online courses: click here.
The world today is such that basic knowledge in computers is of utmost importance.
Today, an increasingly high number of activities are done through the use of computers.
One of them is e-learning, a revolutionary concept whose positive effects have been clear.
Indeed, any prospective student with interest in joining an online college has to have basic computer skills.
Computers make it easier to carry out multiple tasks faster.
In this way, they can increase the productivity of individual employees.
Therefore, it goes without saying that most employers will prefer employees who are computer literate.
Some of the most basic Microsoft Office tools are Microsoft Access, Microsoft Excel, Microsoft OneNote, Microsoft Outlook, Microsoft PowerPoint and Microsoft Word.
Distance education, which leverages technology to offer online courses through e-learning, is a great way to becoming Microsoft Office proficient.
Such courses have a step-by-step guide for students who wish to pursue these programs.
Depending on how much knowledge one has on the same, they will be able to access programs that are suitable for their situation and can help them attain their goals.
Microsoft Office online courses: click here.
Healthcare plays an important role in the social and economic development of any nation.
As much as a country or continent can have a youthful population, it is important for the population to be healthy so as to be economically productive.
This is one of the major reasons why nursing is one of the most prominent online course topics.
Indeed, with the need to have a healthy population comes the demand for a higher number of well-trained and qualified medical practitioners.
As such, most of the students who pursue online courses in nursing do so knowing that the job market has a high enough demand for the skills they acquire while in school.
Another major advantage of this field is that it can be taken at online undergraduate degree and online master programs level.
Once one has completed their studies in nursing, they can choose to enroll for an online MBA program with a view to assuming an administrative position at the workplace.
With the rising population in Sub-Saharan Africa, there is bound to be increased demand for healthcare in the coming years.
It is clear, therefore, that students pursuing studies in nursing will readily find opportunities in the job market upon completion of their studies through e-learning.
Nursing online courses: click here.
Just like nursing, the role of medical and premedical courses in promoting healthy populations cannot be gainsaid.
E-learning has broken the barriers traditionally associated with acquiring the best education in the medical profession.
In fact, there are several top universities and colleges around the world that offer premedical programs through MOOC.
With this kind of educational platforms, students can not only take online courses but also transfer their academic credits to other top universities after completion of their premedical studies.
Distance education and e-learning require that one only has access to a computer and active internet connection.
With this kind of access to technology, students can enroll in an online college for online undergraduate degrees in the medical field.
Moreover, online master programs are available for medical professionals who have completed their first degrees.
At the same time, it is possible to further or strengthen knowledge acquired through conventional educational institutions by taking complementary online courses in the field.
Lastly, there are various MOOC programs that one can add to their medical training to make them more marketable when they join the job market.
In the past few years, most countries in sub-Saharan Africa have continued to invest heavily in their healthcare sectors as well as in the training of medical students.
Medical & Premedical online courses: click here.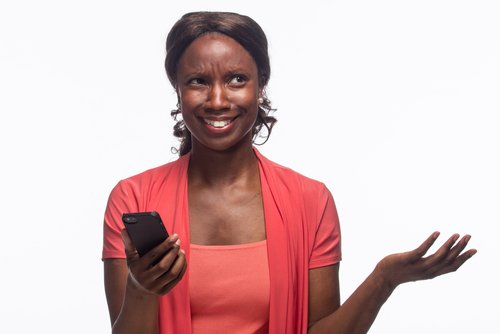 This is one of the primary areas through which e-learning and MOOC programs have reinforced programs offered by educational institutions.
Apart from pure sciences, other scientific fields are usually in constant evolution.
With this in mind, it is critically important that science students interact with different environments so as to widen their scope and deepen their understanding of different subjects.
Since most top universities are usually heavy on scientific research, having an online college to offer these kinds of programs is of strategic value.
E-learning does not stop at giving students access to diverse and modern learning material.
It also helps science students from different universities and different parts of the world exchange ideas and experiences with an aim to advance certain studies.
This is particularly important for sub-Saharan Africa, a part of the world that would benefit greatly from the transfer of knowledge and technology.
Online courses in sciences have also started to become more attractive as more people in Africa continue to enjoy internet access and benefit from broadband services.
Sciences online courses: click here.
Education may sometimes involve the development and perfection of skills associated with hobbies.
These activities cannot be exclusively confined to being termed hobbies.
They can be used for economic productivity, helping to grow the economies of African countries.
The advantage of taking online courses in these kinds of fields is that they are readily available through e-learning.
Most people take conventional classes when they begin studies and then go on to further improve their skills by enrolling in MOOC programs from universities in different parts of the world.
The convenience that e-learning provides with regards to taking these courses online is evident.
For instance, students taking photography lessons or attending online art classes can exchange their work and learn from each other.
In a similar fashion, those taking cooking lessons get a chance to sample and try out cuisines from other countries and cultures.
As such, this has been one of the fastest growing online course topics in sub-Saharan Africa as more people get to understand the impact that taking an interest in MOOC platform courses can have on their personal development and also in the development of their professional careers.
Indeed, these courses are not just limited to those who wish to pursue their hobbies as a profession, but also professionals in other fields who enjoy engaging in these activities.
Cooking online courses: click here.
The world today is more interconnected than ever before.
In fact, it is commonly referred to as a global village in many quarters.
With such kinds of developments, especially those associated with technology, people need to communicate more and transact business with others from different countries.
Many people have, as a result, seen the need to not only perfect their knowledge of certain languages but also to learn foreign languages.
Today, MOOC courses and e-learning sites allow most people in sub-Saharan Africa to learn and become fluent in foreign languages.
Today, one does not have to travel to the country in which the language they wish to learn is native.
Instead, they can choose to learn the language or languages from the comfort of the country in which they reside.
It is also true that the development of EdTech has given rise to different careers.
Today, knowledge of multiple languages can land one a job in the tourism sector, in airlines, as a tutor as well as an interpreter in international conferences and business forums.
Students who are interested in deepening their knowledge can also choose to apply for online undergraduate degrees.
In a similar fashion, online master programs in different languages can be of great help to such learners.
Language learning online courses: click here.
Conclusion Online Courses
When looking to pursue e-learning or wishing to enroll for MOOC program courses, it is important for one to have sufficient knowledge on the same.
There are a number of sites that offer great insights into online courses.
Our site, www.apps-for-learning.com, is a leader and a reliable tool for those seeking to gain higher education credentials through e-learning.
The e-learning site offers a comprehensive guide to the best providers of online courses.
Whether it is an online MBA program, an online MBA program with a supplementary course, online undergraduate degrees or online master's programs, this is the site to visit.
There is a wide array of both MOOC, offered on a free basis, as well as affordable online courses that are available through e-learning.
There are also a number of global providers of information on e-learning.
When combined with our e-learning website, students will have adequate information to make informed choices.
Online master degree: Coursera.org offers online courses with the possibility of achieving a master's degree! Go to Coursera.org!
Coursera.org is a website that contains crucial information on online MBA courses from leading universities.
As such one can get access to the best MOOC programs from top universities across the world.
Udemy.com, another website for those looking to advance their education through e-learning, is a leading online courses marketplace.
Here, one will learn about the best universities to join so as to pursue an online MBA program, online undergraduate degree or online master's program.
Lecturio.com is yet another site.
However, this e-learning site specializes in online medical courses. Therefore, prospective students for online undergraduate degrees or master programs can visit the site before making a decision.
Accessing quality online education is rarely a walk in the park.
In fact, it is advisable that prospective students carry out adequate research before taking any online course.
At the same time, education experts advise that online education is not intended to replace conventional education at educational institutions.
In any case, it is meant to play a complementary role of reinforcing conventional education.
Therefore, every prospective student must identify their individual goals and dreams before choosing their preferred provider of online education.
It is only after identifying such goals that one can settle on a provider that best matches their needs.
Www.apps-for-learning.com offers a convenient way of arriving at this kind of decision.
As such, any student who wishes to pursue an online MBA program, online undergraduate degree, online master's program or any distance learning should visit the site to learn more.
Online Courses – Boost Your Skills Now!
For more information about this important and exciting educational market, visit my apps-for-learning.com site. Alternatively, if you would prefer, contact me directly today on Linkedin, Facebook, Twitter, or Google+.
Whether you are a student or teaching professional, we specialize in mobile education within Africa and will be pleased to help you with your inquiry.
By the way, if you are interested in online money transfers, the leading providers and how it works, just check out my remittance site.
I hope you enjoyed this article and let me know what you thought by posting a comment below. I would be grateful if you also shared this post with friends and colleagues.
Your e-learning and online courses specialist,
Jens Ischebeck
This post was sponsored by Jens Ischebeck. To find out how you too can sponsor a post on this blog, go here.