Hotels in Queen Elizabeth National Park
Mweya Safari Lodge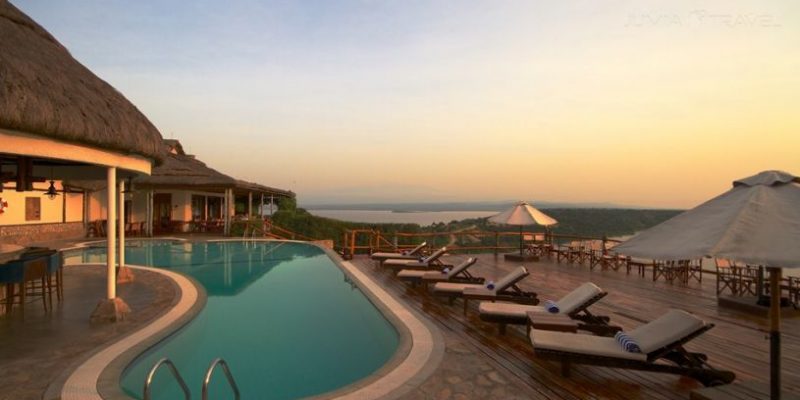 For decades, Mweya Safari Lodge has been one of the best (if not the best) properties in Queen Elizabeth National Park.
With spectacular panoramic views over the Kazinga Channel, Mweya Safari Lodge is all about its unbeatable location.
The lodge offers several types of accommodation ranging from standard rooms to luxury tents, suites, and entire cottages.
The service is very friendly and will regale you with tales about life in the wild, especially when you have (safe!) animal encounters on the lodge's grounds.
READ ALSO: Pictures of Western Uganda & More
---
So there you've got it, folks!
Those are some of my recommendations for where to stay when you are visiting Uganda.
Tell me: are there other places in  Uganda that you particularly like and would like to recommend to others? If so, please let me know in a comment below.
Until the next time,
Biche
READ ALSO: 4 Hotel Recommendations for Kigali, Rwanda
"Timber Lodge Apartments"
Timber Lodge Apartments is an apartment complex on Coronado Parkway in Thornton, Colorado, between downtown Denver and Boulder.
The complex contains 1-bedroom and 2-bedroom apartments for rent. To get an idea of what the apartments look like, here's a video of them.
READ ALSO: More About Verde Hotels