Today's guest post on healthy relaxed hair is by Jill Akanshumbusha. Find other hair-related posts by Jill here.
Relaxing your hair for the first time can bring on mixed emotions.
On one hand, you might be excited about your soon-to-be new look.
On the other, you might worry about just what you'll need to do to keep your newly relaxed hair healthy and looking great.
The good news is that relaxed hair is not as complicated to take care of as you might think.
You just have to make sure you follow the right steps.
The process of relaxing hair has existed for over a century—the first documented relaxer cream having been discovered in 1909—and has been widely embraced by many.
Maintaining relaxed hair requires a bit of time and effort but, when done right, you'll get incredible results that will make you the envy of all.
Here are 7 tips that will help you on your journey to flawless relaxed hair. (Biche's note: Jill's got some amazing relaxed hair, so I'd listen closely to what she's about to say! :-))
1. Leave It to the Pros
When relaxing your hair for the first time, I'd recommend that you visit a hair salon.
Why?
Because, among other things, you can't see all the different sections of your head, and yet it's important that your hair be equally and uniformly relaxed.
Making sure that the person relaxing your hair is a professional will help you avoid hair damage.
2. Retouch Your Hair Every 8-16 Weeks
Don't relax your hair too often. This might damage both your hair and scalp.
Not allowing enough time between retouches will weaken your hair and can lead to breakage.
Instead, retouch your hair every 8-16 weeks so that you have enough virgin hair growth on which to apply relaxer cream, without having to process already relaxed hair further.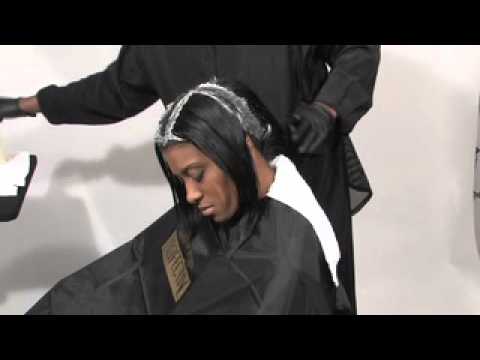 3. Use Hair Masks
Hair masks are deep conditioning treatments that are applied to the hair and left in for a while in order to impart shine, help with manageability, and nourish the hair cuticle.
Hair masks can be store-bought or homemade.
In the case of homemade hair masks, you can easily whip up one, from the comfort of your kitchen, using simple ingredients that you probably already have in your fridge or pantry.
It's a good idea to regularly use hair masks to prevent damage and reduce hair breakage that may result from everyday styling.
Hair masks aren't all the same, though. There are different types of hair masks to choose from depending on your hair needs.
For instance, you can use a conditioning hair mask, a moisturizing hair mask, a softening hair mask, or a protein mask.
DIY Hair Masks for Relaxed Hair
Here are a few hair mask recipes for you to try at home.
Conditioning Hair Mask Recipe for Healthy Relaxed Hair
Mix 2 tablespoons of virgin coconut oil with one cup of warm water.
Massage this mixture into your hair and scalp.
Cover your hair with a plastic cap and leave it in for at least 2 hours.
Protein Mask Recipe
Protein masks are a great way to help your hair regain lost protein.
A protein treatment will strengthen your hair and make it less prone to damage.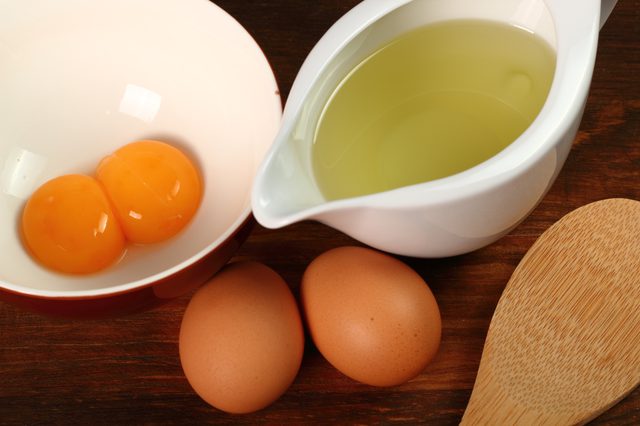 To make one at home:
Apply this mixture to your hair in sections.
Leave in for 20-30 minutes.
4. Protect Your Hair
Hair whose texture has been altered is weaker than hair in its natural state and therefore needs added protection.
During the day, protect your hair from the sun which can dry out your hair and make it more prone to breakage.
Don't forget to wear a swimming cap when swimming, because chlorine is particularly harmful to your hair.
You should also reduce the amount of heat from sources such as hair dryers because heat weakens your hair and is not good for your scalp.
Don't forget to use a hair net when you go to bed to protect your hair from rubbing against your pillow case, which not only can cause split ends and breakage through friction, but also result in moisture loss.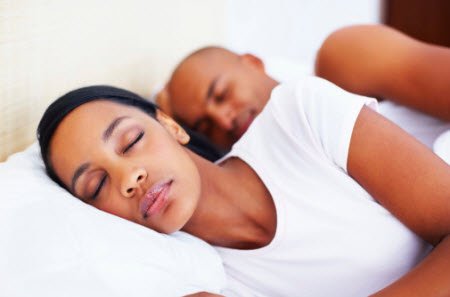 5. Get Regular Trims
One of the best things you can do towards achieving healthy relaxed hair is regularly trimming your hair.
Over time, the ends of your hair can become dry and split, which is commonly referred to as having split ends.
Regular trims will help prevent these splits from traveling further up your hair, which would cause more damage and weaken your hair even more.
Aesthetically speaking, trimming off split ends makes your hair look smoother and healthier.
6. Maintain a Healthy Lifestyle
We are what we put into our bodies, so its no wonder that a healthy lifestyle will help you to have healthy relaxed hair.
Drink plenty of water, get enough rest, eat well, minimize stress and exercise regularly.
A healthy body and healthy relaxed hair go hand in hand, so take good care of your body if you want good hair results.
7. Choose You Hair Products Carefully
When buying products for your relaxed hair, look out for shampoos and conditioners that are specifically formulated for this type of hair.
Choose gentle products that will not be unnecessarily harsh to your already chemically-treated hair but will instead help retain moisture.
Some good products include (click each product to find out more about it):
SheaMoisture Raw Shea Butter Deep Treatment Masque
Organic Root Stimulator Hair Mayonnaise Treatment
(Biche's note: I LOVE this product!)
Carol's Daughter Mimosa Hair Honey Shine Pomade
Aphogee Deep Moisture Shampoo and Conditioner
Photo Credits: healthyandrelaxedhair.com, Mega Growth Relaxer, Leaf.TV, citifmonline.com