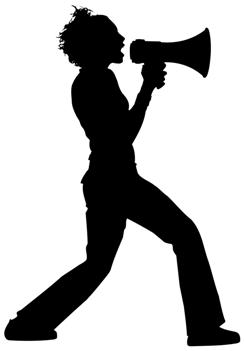 I love to hear from you, dear reader. I love it even more when, in your comments, you tell me about a product, service, or establishment in East Africa that I know little about but that hopefully, I can try for myself one day. Last month, I was pleased to receive my share of such comments. In case you missed them, allow me to share a few of these with you.
Early in July, I received a comment from Timmy, who had recently purchased a Toyota Vitz. Here's what he had to say about his new car:
"I bought a newly imported VITZ with 1500cc, red in color, body kit (front and side skirts) I was amazed at how spacious it was inside. I am 6ft2 tall and fit easily. The price was steep. It was not my first choice but my girl would not have any other car but the VITZ. I tried to get her to pick a corolla, camry or sunny, but she said that those cars remind her of Taxi cabs (too common. Since I was buying for her, I gladly paid. She has never driven a car, so I had to drive it while she learned to drive. I drove the car to Kisumu from Nairobi and still had more than half a tank full. Despite the car having a bigger engine (1500cc)It takes only kshs 3000 to fill the tank. The car has a lot of power to climb the hilly roads, thanks to the new technology, VVTI engine. Please note that this car comes in three different engine capacities, the 1000cc,1300cc and 1500cc and the engine size dictates the price. I love the car. It is amazing. I have never liked smaller cars but this one is cool."
READ ALSO: Stantech Motors, Nairobi & More
About a week later, in response to my post about the Indian restaurant Anghiti, in Dar es Salaam, Mary from Destination Dar shared what she knew of Indian restaurants in the city (a lot!). Here's what she had to say:
"My husband and I have eaten at every Indian restaurant in Dar that we can find. We enjoyed Anghiti's, but our favorite so far is Khana Khazana which is also on New Bagamoyo, same side of the road, but a little further west. They've just opened a second location at the new area in Sea Cliff (food court style), but the one on Bagamoyo has a more enjoyable ambiance. Another recommendation is Swaad, located in Upanga. The food is cheap and we havne't been disappointed yet. We also like Nawabi Khana on Haile Selasie, but it's a bit expensive and a little over the top. Good food though."
Remaining on the subject of food, Lise, a Tanzanian (I am assuming from a number of comments she's left here) who recently visited Dar es Salaam after a long time out of the country had this to share about Korean cuisine. She seems to know what she's talking about so I'll take  her recommendations to heart when I finally visit the Korean restaurant that I recently discovered down the road from my place.
"i live in london but am visiting my hometown dar, tz and was looking around for korean restaurants when i came upon ur blog. korean food waaahhhh!!! what can i say? 'jinjja masisseoyo!' (meaning really delicious-am learning the lingo!)
i go to the same restaurant in london (mainly for the excellent service and the food of cuz) and where shall we start? kimchi is a must cuz u havent had korean if u dont try it, then of cuz 'bap'(sticky rice-a korean meal aint complete minus rice and i mean breakfast, lunch AND dinner!) and the dumplings? to die for!!!
then there's the meats…my fav being 'bulgogi'….u know what? u try it, u gonna be going back so often they're gonna be keeping a table for u!
and if u find really helpful waiters…u've hit the jackpot my friend!
if ur ever in london dont even think twice try 'korean kitchen/soju' my one and only fav restaurant (call me up if u need help choosing the food…ur treat!!!)"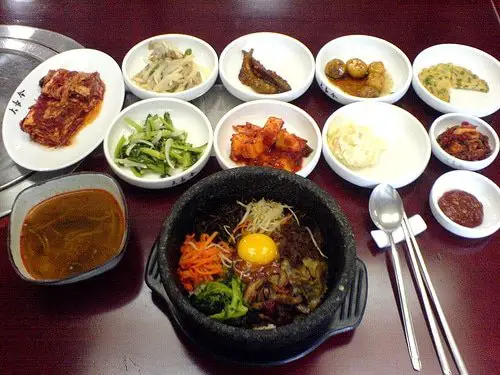 Last but not least, Nishant, who first commented on Questions and Answers – Zain Tanzania inquiring about Zain's international calling rates and internet speeds, left another comment to give an update of what he had learned after more research. Here's what he had to say:
"Thank you for your replies – I can reply with an update..

I did use zain's service for international calling and it charged me at about 6 tsh/sec – so I guess that's 5 + 20% VAT.

But then I switched to zantel, which is a great deal with the highlife package – 3 tsh/sec international all day. I'm also using zantel's internet service – 10,000 for a 2gb package that lasts a week, as opposed to 90,000 for a 2gb package with zain. Much cheaper and worth it for me!"
So…I've decided not to wait for you to have to find a relevant post to share about something you want to tell the world about. Rather, I'll just come right out and ask: is there a product, service, establishment, or event in your East African city or country that you wish more people knew about? If so, here's your chance. Tell me all about it by leaving a comment below! As always, I look forward to hearing what you have to say!
Until the next time,
Biche
P.S. If you haven't done so already, subscribe to this blog to be sure not to miss out on anything new. You can subscribe by email or in a blog reader of your choice.