Many years ago, I wrote a post entitled "Bank Woes: Does Your Bank Make You Smile?" As you can probably infer from the post's title, it wasn't a result of positive banking experiences. Rather, it was inspired by negative ones at an institution I used to bank with at the time called Kenya Commercial Bank (KCB). This post, on the other hand, despite its dealing with the same subject, banking, is about how happy I am with one of my current banks: Equity Bank. The experiences I mention in this post specifically have to do with Equity Bank Tanzania, Equity Bank Uganda, and Equity Bank Rwanda though Equity Bank also operates in South Sudan, Kenya, and the Democratic Republic of Congo.
Let's go back in time a few years.
For several years after I first moved to Dar es Salaam, I was a member of the African unbanked. Why? 1) Because I wasn't formally employed and every bank I thought of opening an account with asked for an employer's letter; and 2) even more disturbing to me than that was that, at the time, very few banks in Tanzania allowed easy access of funds outside of the country. (And yes, by that I mean not even by debit card.)
(Will you be visiting Zanzibar soon? Need tips on what to do and see while you there? I give you all my best ones in Zanzibar, Tanzania: My Best Tips for Stone Town & Elsewhere on the Island.)
Everyone, including staff at the banks I went to inquire at, pointed me in the direction of EXIM Bank and CRDB. When I went to find out more from CRDB, though, they couldn't even answer the most basic questions such as how much it would cost me to withdraw money outside of the country if I were to bank with them. I decided, therefore, to remain unbanked and just keep my money at home.
Enter Equity Bank Tanzania
One day, an organization I was doing contract work for decided that they would no longer pay vendors and contractors by cheque but only by bank transfer. I needed to open an account ASAP.
Around the same time, I started to hear about a Kenyan bank that had recently opened in Tanzania. I was familiar with the bank's name because it was often in the press for innovative banking solutions targeting low income earners and the unbanked, but that was not what caught my attention. Rather, someone who had an account there told me that all that had been required for her to open her account was some sort of identification. I needed to find out more.
On a busy afternoon when I was running lots of errands in downtown Dar es Salaam, I decided to stop at Equity Bank Tanzania's Golden Jubilee branch to get more information about what was required to open a bank account there. I knew it was unlikely that I'd be able to open an account on the same day, but at least I could find out what would be required whenever I was ready to do so.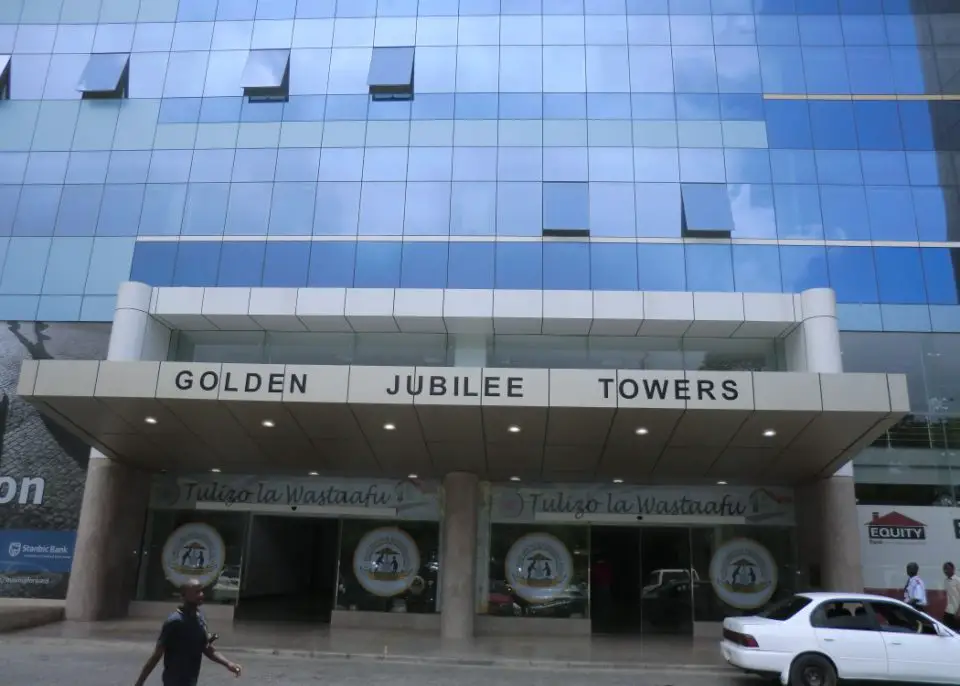 The Requirements
What my informant had told me was true. Beyond my wildest expectations, I walked out that afternoon after an hour-long-or-so visit to Equity Bank Tanzania, with a USD account, albeit one that had no money in it.
Why no money? Because the person who attended to me that day told me that it wasn't necessary. He said he was sure that if I was opening an account it was so that I could put money in it one day. In the meantime, he said, he would simply open the account with zero balance. What did it take to open the account? Nothing more than 1) my driver's license, which is the only government-issued I.D. I had on me that day; 2) filling out a couple of forms; 3) having my picture taken at the bank; and that was that. Wow, I was impressed!
I have since opened a couple of other accounts with Equity Bank (both with Equity Bank Tanzania and Equity Bank Uganda), and each time the process has been essentially as simple as it was that first day.
Fast forward a couple of years.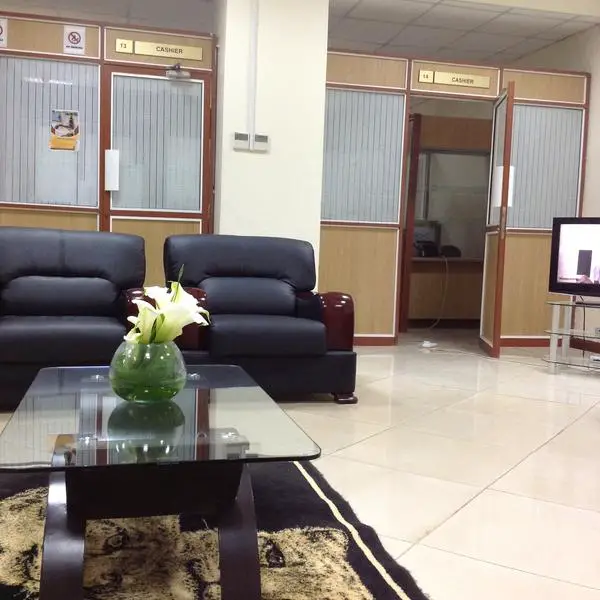 Pleasant Experiences with Equity Bank Uganda
Mid-last year, I found myself in Kampala, Uganda for a stay that ended up being much longer than planned. While I was there, someone very dear to me asked me to borrow a big sum of money urgently. I don't usually lend money, especially in big sums, but as I said, this person was very dear to me, so I had to come through for my girl.
My big question, though, was how would I get the amount I needed from my Equity Bank Tanzania account to Uganda quickly and cheaply. This might not sound like much of an issue if you live in some parts of the world, but In East Africa, and especially in Tanzania, this is a question without an obvious answer. I decided I'd go to Equity Bank Uganda and see if they had a solution for me.
This was not the first time I was doing something of the sort, so I had an inkling of what Equity Bank Uganda would tell me. I expected they would advise me to transfer money from my Equity Bank Tanzania account into one at Equity Bank Uganda. This had been the solution they offered me two years before, but I recall having to spend several hours at the bank making it happen. It's not what I hoped they'd tell me, but it would be better than nothing.
Equity Bank Uganda Provides Me an Unexpected Solution
When I got to Equity Bank at Oasis Mall, I headed over to the customer service desk and explained my predicament. The woman at the counter told me that it would be no problem at all. She said all I'd have to do was withdraw at the counter just as I would at any Equity Bank Tanzania branch. I wondered if she truly understood that my account was held at an Equity Bank in another country. Still, I went ahead and did as she said.
Just as she directed, I got to the counter, told the bank teller that I held an account at Equity Bank Tanzania, gave him my account number, and told him the amount I wanted to withdraw. He instructed me to put my finger on the fingerprint scanner and with no further ado, I had the money I'd come to get. How much did Equity Bank charge me for this over-the-counter withdrawal in another country? Only 1% of the amount I was withdrawing. How long did it take me to do this? About 30 minutes. And that's only because the bank happened to be crowded that day.
An Experience with Equity Bank in Rwanda
Fast forward another month. This time I was in Kigali, Rwanda. Because of the experience from the month before, I had stopped withdrawing money at ATMs in Kampala. Instead, I would just make over-the-counter withdrawals at Equity Bank Uganda because it was cheaper. Before I traveled from Uganda to Rwanda, therefore, I withdrew money to cover the expenses for my trip and then headed off to Kigali.
One day, while staying at a friend's place in Kigali, I left my purse in the sitting room and went to take a shower before heading out to experience Kigali by night. Not being a suspicious person by nature, it completely slipped my mind that this meant her domestic worker would have full access to the contents of my purse while I showered and dressed up. Sadly, yes, he stole from me. This of course meant that I would have to get more money urgently if I intended to continue my trip as planned.
While brainstorming how to do that, I recalled having seen an Equity Bank branch as I whizzed through Remera on a motorcycle taxi one day. Maybe, just maybe, I would be able to withdraw money there as easily as I had at Equity Bank Uganda. I thought I'd give it a try.
Would My Luck Be the Same at Equity Bank Rwanda?
I walked into the Equity Bank Remera branch half expecting to be told that it would be impossible or, at the very least, complicated. Much to my delight, though, the customer service rep simply directed me to the corporate section at the back of the branch, and with an account number and a fingerprint scan, just like at Equity Bank Uganda, I was able to withdraw the money I needed in a few minutes. How much did that cost me? US$ 6 to withdraw a couple of hundred bucks. And that's when I decided I'd write this post.
I'll tell you one more story and then I promise I'll stop.
Cheap Inter-Country Money Transfer in Minutes from Equity Bank Tanzania
Last month, again a loved one asked me to borrow a hefty sum in preparation for the holiday season. She asked for this money in Tanzania but needed to get it to Uganda ASAP to make a payment there. I had no problem lending her the money—I knew she was good for it—but she seemed a little concerned about how she would get that money to Uganda as fast as it needed to be there.
Coincidentally, 'my girl' who I mentioned earlier in this post, had since also become a happy customer of Equity Bank Uganda. When 'my loved one' shared her problem with me, I offered to send the money over to 'my girl' since we were both account holders at Equity Bank, and 'my girl' would then make sure the money got into the hands of the person it needed to get to in Uganda. I was confident it would be fast and cheap. I guess I just didn't realize to what extent.
And so one day, right before the end of the work day, I headed over to Equity Bank Tanzania to transfer the money. It was way past 3 p.m., so I knew the bank would only process the transfer the following day. Still, as I left the bank I gave 'my girl' a quick heads up on Whatsapp, telling her that I'd sent the money, and then began to drive the short distance home.
Equity Bank Surprises Me Again
Before I got home, I received a message on my phone. It was from the bank telling me that the money had been debited from my account. Again, I passed the information on to 'my girl', and decided to run a quick errand before I got home.
While I was still running my errand, 'my girl' wrote to me to tell me that she too had just received a message from her bank telling her that the money had been credited to her account. Wow! We were both amazed and took a moment to marvel at how great our bank was. How much did Equity Bank charge me to send the money? US$ 3.88. How much did Equity Bank charge her to receive it? US$ 0.00. How long did it take for her to receive the money once I had filled out the paperwork? Less than hour. We were speechless.
And now, I will stop gushing.
Why Am I Telling You This?
I'm telling you this because it's been a LONG time since I've been this happy with a bank. I love the ease and convenience that Equity Bank offers me wherever I am in East Africa. Although ease and convenience often come with a hefty price tag, this hasn't been my experience with Equity Bank at all! (And I am not the only one who thinks this. From 2013 to 2015, Equity Bank consistently won the Think Business Award for Bank with the Lowest Charge.)
I love the fact that I pay NO monthly charges no matter what currency I am banking in. As long as I don't perform any banking transactions, my bank balance stays as is. But even when I do transact, Equity Bank charges me prices commensurate to the service they provide me.
Ok, I said I would stop gushing.
Parting Thoughts
Allow me to end this post with two statements.
1. I am extremely happy to be one of the more than 9.2 million customers that make Equity Bank the largest commercial bank on the African continent (by customer numbers); and
2. It's no wonder to me that Equity Bank won the "Africa's Best Bank Award" during the 2016 Euromoney Awards for Excellence.
But yeah, I said I would stop gushing.
Until the next time,
Biche
P.S. This post was NOT sponsored by Equity Bank (but…you can go here to know how you can sponsor a post on this blog to publicize your product, service, establishment, or event).
P.P.S. Enjoyed this post? If so, how about subscribing to Chick About Town so you get an alert whenever I publish a new post. You can do that here. Thought this was interesting? Then please share this with your friends and followers on social media. Want to reference the contents of this post on your own website? Feel free to do so, but please remember to link back here. Thank you! 🙂
Photo Credits: investinafrica.com, moneytalkforwomen.com, knightfrank.com.kh, foursquare.com