Table of Contents
Restaurants in Upanga
Upanga is not a part of Dar es Salaam that I frequent a lot.
When I do have something to do in Upanga and need to grab a bite, I more often than not head over into town (which is so close) rather than eat in Upanga.
There is amazing Indian food in Upanga, though, because it is a neighborhood mostly populated by Dar es Salaam's Indo-Pakistani Tanzanian community.
Some places where I have had great meals in Upanga are
Swaad at Upanga Club (read more about that below), and
Rapid Pizzeria & Barbeque (right next to the Goethe Institut)
READ ALSO: Good Restaurants in Dar es Salaam, Tanzania
Upanga Restaurants: Baraza Upanga & Skewerz
Some other popular Upanga restaurants that I haven't been to though are:
Baraza Restaurant & Cafe on the corner of Mtitu and Kalenga Streets, and
Skewerz, on Longido Street, behind the DTB Bank branch that is on UN Road
Baraza Restaurant is a family style restaurant that serves hearty meals and is open only in the evening between 6:30 p.m. and 11:00 p.m.
Skewerz is an Indian style barbecue restaurant.
READ ALSO: Segno Maksegno & 12 Other Interesting Traditional Ethiopian Games and Sports
Restaurants in Upanga Dar es Salaam: Swaad at Upanga Club
A quick glance at the menu told me that I could pick from not only a wide selection of Indian food but also burgers, pizzas, and other fast food.
Although, I had heard that the Indian food was excellent, that night I opted not to have a meal but rather to simply have drinks from their well-stocked bar.
The restaurant at Upanga Club is a branch of Swaad, a long time excellent Dar es Salaam Indian restaurant.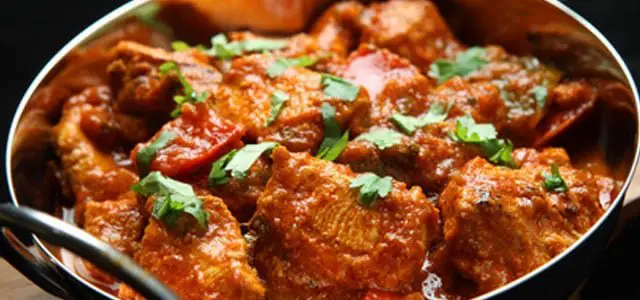 Although I did not eat at Upanga club the first time I went there, I have on subsequent visits, and the food there is some of the best tasting, well-priced Indian food you can get anywhere in Dar es Salaam. 
Swaad at Upanga Club is open to everyone, not just members of the Club.
READ ALSO: Experiences at Mediterraneo Restaurant in Dar es Salaam
Swaad Restaurant Nairobi
Swaad Restaurant Nairobi is located in Parklands on the 1st floor of Taarifa Suites on the Nairobi-Meru Highway. It serves authentic South Indian cuisine and good North Indian cuisine too at good prices.
Swaad Restaurant Nairobi Menu
I am trying to get my hands on the full menu at Swaad Restaurant in Nairobi, but haven't been able to yet. Until I am able to do so and share it here, you can check out Swaad's menu on Bolt Food here.
READ ALSO: Bens Burgers
Upanga Club/Upanga Sports Club
Upanga Club is a social sports club that caters mainly to Dar es Salaam's Indo-Tanzanian community.
Once I entered its courtyard, no surprise to me, I saw multi-generational Indo-Tanzanian families having leisurely Friday dinner.
At one end of the courtyard, there was a brightly lit bar; at another, there was food being served.
I quickly found a table, not wanting to call too much attention to myself and, within no time, waiters had arrived to take my order for food and drinks.
I have been to Upanga Club's bingo night a couple of times now. Each time, that's something I have always noticed: the service is both fast and friendly.
READ ALSO: The Hidden Gem That Is Tarangire National Park
The Crowd
Meanwhile, I took advantage of the time I had before the game began to people watch and look around.
As I said, there were multi-generational Indo-Tanzanian families with young kids in tow having a leisurely Friday evening out.
READ ALSO: Amazon Baby Registry (India, US, UK)
There were young men at a few tables taking full advantage of the well-stocked bar.
As it got closer to game time, tables of white expatriates—young and old—begin to show up too.
It was an easy, relaxed atmosphere.
Or at least it was before the game began.
Once that happened, all food service stopped and everyone focused on only one thing (or at least that's what they should have been doing): bingo.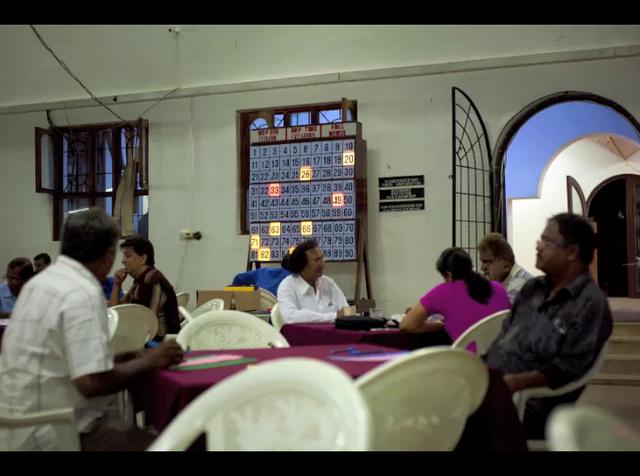 READ ALSO: Mediterraneo Hotel Restaurant Tanzania
Playing Bingo
As the caller called out numbers, I crossed them out on my sheet.
First game–I won nothing.
Second game–nothing still.
By the third game, discouragement had surprisingly not set in. Instead, it was quite the opposite: I was all in! When the caller threatened to throw some rowdy guys out of the club for disrupting the game, I was in complete agreement!
We had to be able to hear the caller; there was money at stake after all! ;-p
READ ALSO: Red 7 Card Game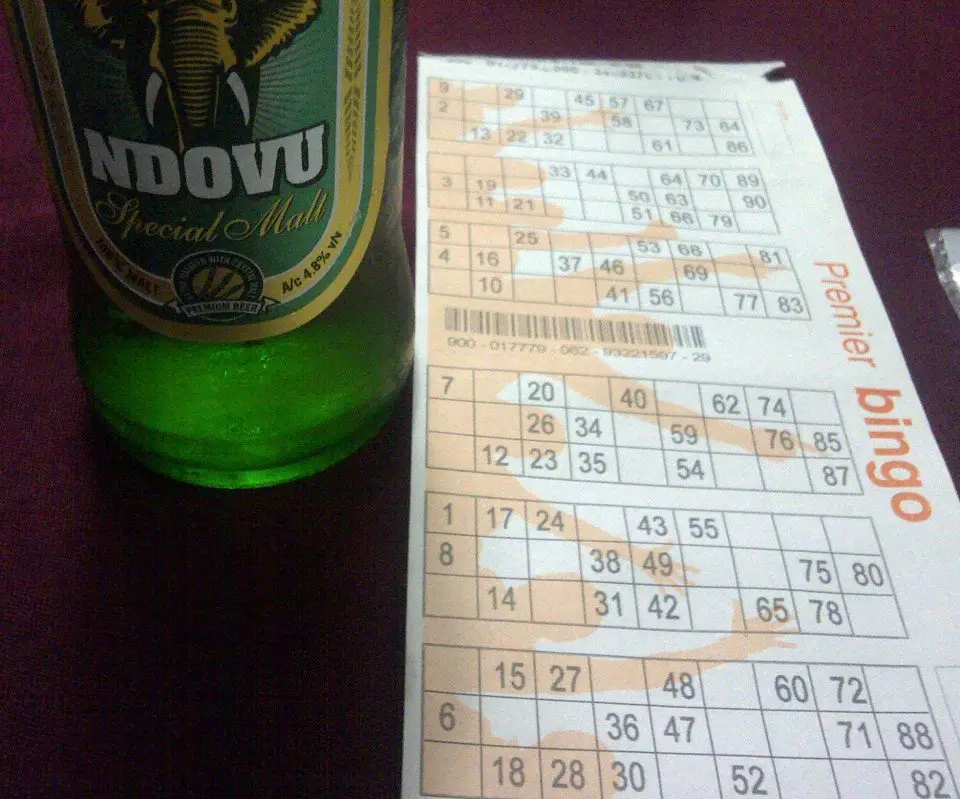 Swaad Restaurant Dar es Salaam
In addition to their branch at Upanga Club, Swaad also has a second branch at Mlimani City mall in Survey.
Photo Credits: Skewerz