Last April, I was watching some TV in Nairobi, when I came across a new TV station.
Truth be told, I had been flipping through the channels a bit earlier in the week, when on my fifth channel, I kept getting an under construction sign.
The sign made me think of the message you get on a website that is under construction, and yet, this was on TV. I figured we were to expect another TV station on Kenyan TV. Surely enough, we were.
An All-Entertainment TV Station
When the new TV station was finally unveiled, it turned out to be a station called Channel 2, a dedicated 24-hour entertainment channel. Finally, someone in Kenya had heard our prayers!
I don't know about you, but for me, the only good entertainment I find on TV is a show or two squeezed between never-ending news programs.
Has anyone ever realized how often the news shows in Kenya?
One day, when I was sick and unable to go to work, I spent the day on my couch and was amazed at how often the news aired on regular local Kenyan TV.
First, in the morning, there were all the international news channels being broadcast on local TV stations.
Flipping through the channels, I saw CNN, BBC, Sky News, and Al Jazeera.
At 10 a.m., I saw local Kenyan news (don't some TV stations even have Kenyan news at 7 a.m.?).
Then, there was news at 1 p.m.
At 4 p.m., again there was news. (Who watches news in the middle of the afternoon?!)
In the evening, there was all the news I was already familiar with.
There was news at 7 p.m., 9 p.m., and again at 11 p.m.
Essentially, there was news on TV every 3 hours!
Good people, let's be honest! How much truly changes in the course of one day? Is there really a reason to have more than two news broadcasts a day?
Every day?
(Are you a fan of HISTORY®, the channel? If so, have you heard about the new programs they will be adding to their lineup soon? Read more about that in History® (Dstv 186) To Air Black Sails Season 2 & Other New Programs in May and Barbarians Rising: History ® Soon to Air a Series About the Fall of the Roman Empire.)
Metro TV Revamped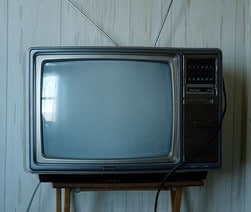 Oh well, that was a not-so-short aside.
I know enough news lovers who would be ready to jump on me at this point.
Allow me to stick to the topic of my post and continue discussing Channel 2.
From conversations with friends, I later found out that Channel 2 was simply Metro TV revamped.
After Nation TV became NTV, I guess a lot of TV stations in Kenya felt the need to reinvent themselves.
Whatever the case, I am glad someone came up with the concept of a 24-hour entertainment station for Kenya.
Nairobians, it's been about a year since I first noticed that Metro TV became Channel 2. What do you think about their programming? Is this a TV station you watch a lot? If yes, what shows on Channel 2 do you enjoy?
I am keen to hear what you have to say.
Biche
Photo Credits: brandnewz.com; dailyinvention