Table of Contents
READ ALSO: 5 Best Waterproof Mattress Pads
What Products Should You Include on One?
Absolutely anything you would need or want related to the birth of your baby.
It could be anything as basic as onesies and bibs; something baby-related for mom such as nursing tank tops, breast pads, and nipple cream; or something even further afield like an Instant Pot, to make meal times easier, or your favorite coffee, for those moments when you are operating on little sleep.
To give you an idea of some of the items you might need at the very beginning of your parenting journey with your new baby, you might want to include on your registry (especially if this is your first child):
an infant car seat
a stroller or baby carrier
a layette (a set of newborn clothing)
a crib, a crib mattress, a mattress cover and crib sheets
a baby monitor
baby bottles
a breast pump, if you are breastfeeding, and formula, if you are not
bibs and burp cloths
newborn-size disposable or cloth diapers and wipes
a baby bathtub and toiletries
a baby first aid kit, rectal thermometer, and nail clippers, and
a baby bouncer.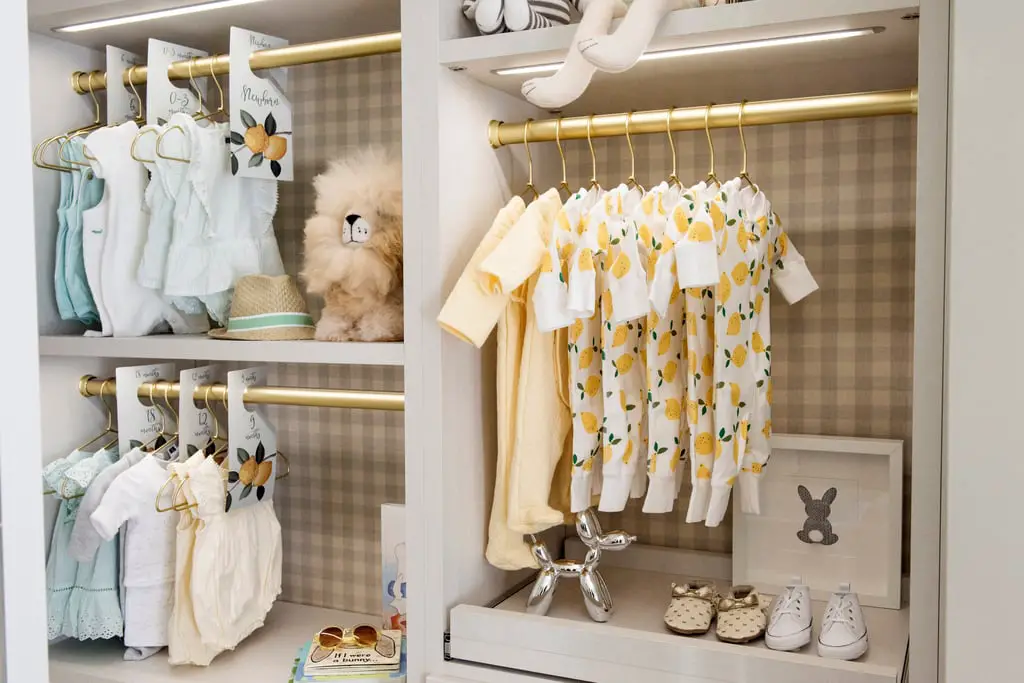 (How do I now know this? Because I did some research for you, that's how! 😉 )
For babies after your first, you might not need to include all of these. You could reuse some of the items from older children.
Whatever the case, with an Amazon baby registry, you'll get a lot of help deciding what you should put on your registry.
Amazon has a (very detailed!) Baby Registry Checklist, with general categories of things you might need, subcategories within those, and a slew of products in each of those subcategories for you to choose from.
But Why Have an Online Baby Registry Instead of an In-Store One?
Because it's is 2023, duh! (Just kidding. 😆 )
In my answer to the first question in this post, I mentioned that one of the purposes of a baby registry is to make it easier for your friends and family to support you during this important time in your life.
With an online registry, not only is it easy for you to share your registry with your loved ones, near and far, but in the particular case of an Amazon Baby Registry, they can purchase an item directly from your registry, have it shipped directly to you, and all that while shopping at a store that they probably already use regularly.
Do All the Items on Your Amazon Baby Registry Have to Be From Amazon?
Not at all…even though that wouldn't be too restrictive. After all Amazon sells practically everything! 😆
With an Amazon Baby Registry, you can also add items to your registry that are available at any store online.
This you would do by using a simple browser extension that allows you to add any items while you are browsing other online stores.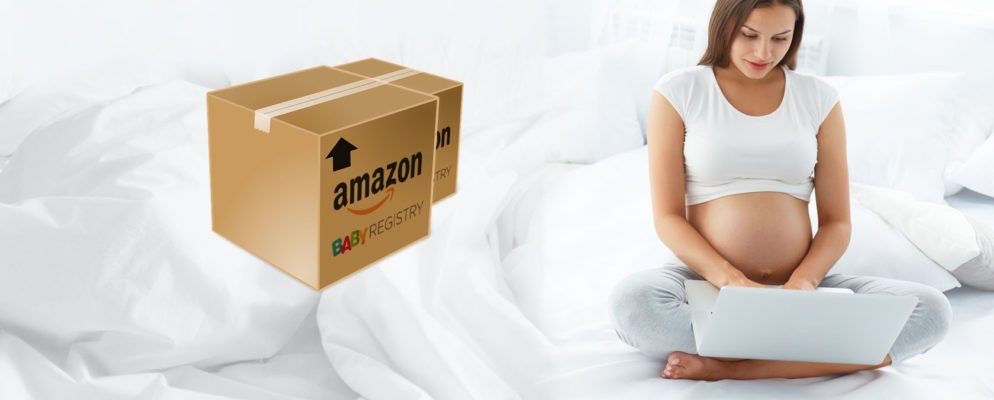 So…Why a Baby Registry Amazon India?
Well, for me, I would do it for a couple of reasons:
It's free.
Amazon has a HUGE selection of products to choose from.
If there is still something you want to include from another online store, you can.
The free shipping (did I mention that already? I don't think so.)
Amazon is a store that many people use and trust so it is convenient and worry-free for your loved ones.
The completion bonus
Oh right, I haven't told you about the completion bonus yet.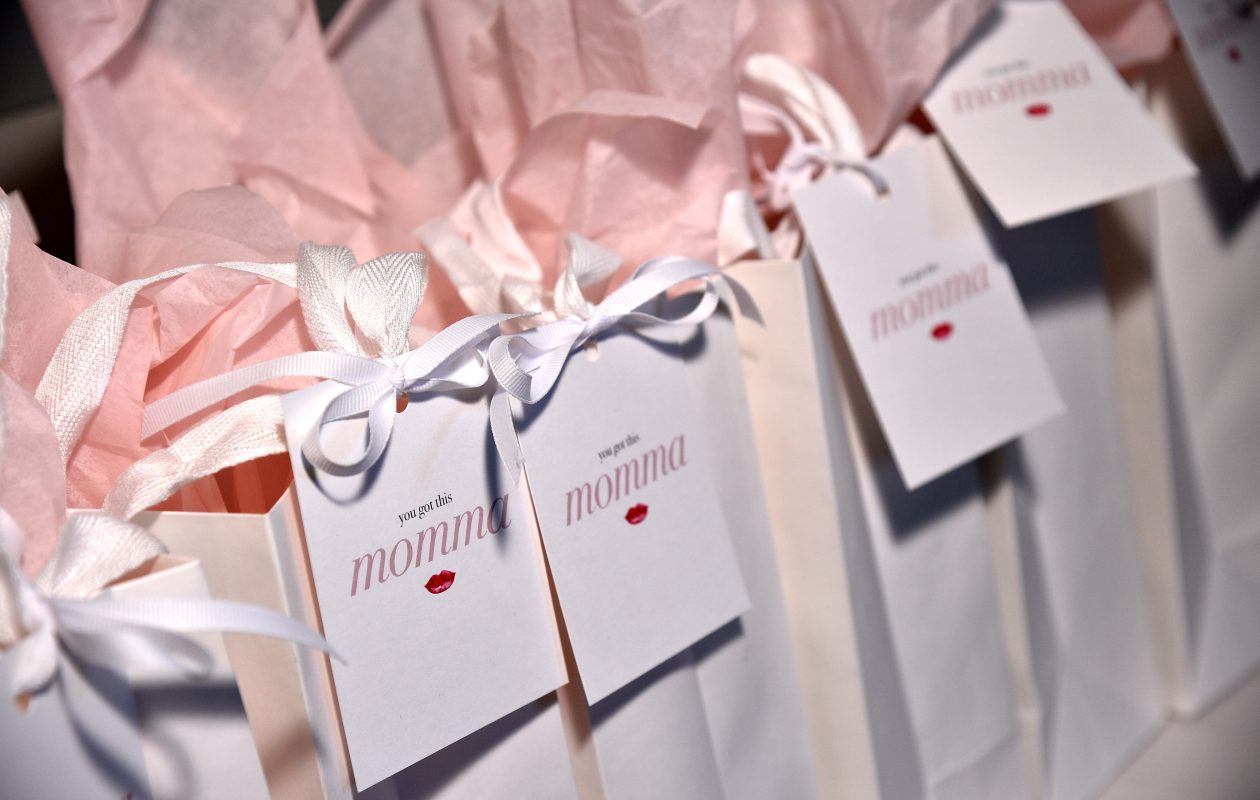 Baby Registry Amazon: The Amazon Baby Registry Discount
When I first heard of the completion bonus, I thought that this was simply a discount Amazon gave you for setting up your baby registry. It turns out it's a little more nuanced than that.
The purpose of the completion bonus is to help you acquire the things on your registry that none of your friends and family have bought for you yet.
Therefore, you can redeem the completion bonus starting 60 days before your expected due date and up to 60 days after it.
The completion bonus is a 10% discount for general Amazon users and 15% for Amazon Prime members. (You have to be an Amazon Prime member at the time you redeem the discount, so you can join Amazon Prime even after setting up your baby registry.)
The discount is applicable to select items in the baby, beauty, grocery, drugstore, toys, and maternity departments.
The discount value can be up to $300.
Even if you don't plan on sharing your Amazon Baby Registry with friends and family, but rather would like to use it to keep track of the things that you want to stock up on for your baby's arrival, then the Amazon Baby Registry Completion Bonus is a way for you to get a discount on high-ticket items, such as a stroller or crib, that you might have bought from Amazon anyway.
How to Redeem Your Amazon Baby Registry Discount
Once you are eligible to use your discount, a link will appear on your baby registry pointing you to where you can do that.
In more detail…
A message will appear at the top of your registry when your completion discount is available, 60 days prior to your child's arrival date as indicated on your Baby Registry. This message will also display the discount amount you are eligible for (10% for regular Amazon users and up to 15% for Amazon Prime members). You may join Amazon Prime and be eligible for the 15% discount, as long as you have not already redeemed your discount and are within your eligibility window (60 days before your child's arrival date and up to 60 days after).
Click on the message to access your Completion Discount View, which will display all eligible items and your discount amount.
Add eligible items to your shopping cart from the Completion Discount View.
The Completion Discount will be applied at checkout to all eligible items.
Can Anyone in Any Country Have an Amazon Baby Registry/Amazon Baby Wish List?
Yes, and…no.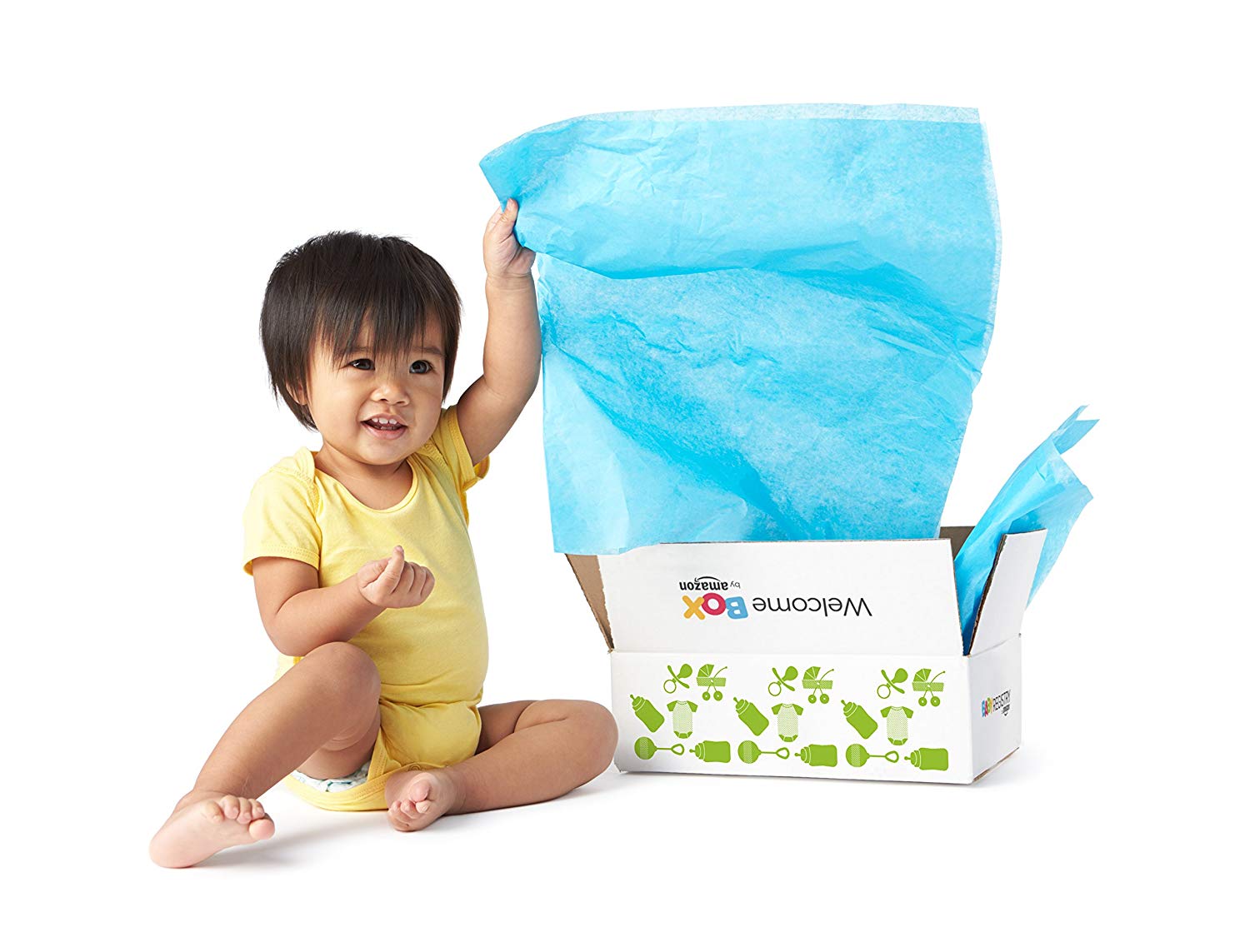 Technically, yes, everyone can get a free Amazon Baby Registry, BUT…for those of us who live in countries with no Amazon storefront, there is a restriction on what baby products can be shipped internationally.
Amazon suggests that international baby registrants focus their registry on items that can easily be shipped abroad such as books, music CDs, DVDs, and videos.
Amazon Storefronts with Baby Registry Services & the Amazon Baby Wish List (Amazon Baby Registry India & Amazon UK Baby Registry)
The Amazon Baby Registry service is not only available for Amazon US, but also Amazon UK and Amazon India where the service is known as the Amazon Baby Wishlist.
Check the Amazon storefront you normally use to find out if they have a baby registry service.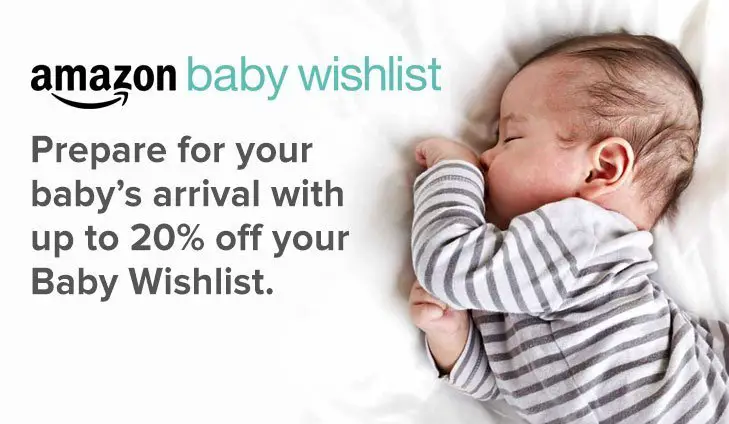 And…I think that's that. Those are the highlights of what you can get from signing up for an Amazon Baby Registry/Amazon Baby Wishlist.
How to Find a Baby Registry on Amazon/How to Find Baby Registry on Amazon
If an Amazon user has a public Amazon baby registry, then you can go directly to Amazon and search their name to find their registry.
Where to Sign up for a Free Amazon Baby Registry
If you would like to sign up for a free baby registry now, you can do that here for Amazon US and here for Amazon UK.
For Amazon India, simply go to Amazon India and type baby wishlist in the search box at the top of the page. You should be able to find it that way. 
You can also find more information about the service here.
I hope this information was useful to you. If it was, then allow me to wish you an as-pleasant-as-possible pregnancy, a safe delivery, and lots of happiness when your bundle of joy finally arrives! 🙂
Until the next time,
Biche
P.S. Are you a blogger or website owner who is looking to earn more money from display ads on your website? If so, check out this free service that helps you do that.
P.P.S. Do you have a product or service that you would like to spread the news about online? If so, find out how I can help you do that here.
P.P.P.S. Enjoyed this post? If so, how about subscribing to my blog to know whenever I publish a new post? You can subscribe to my blog here. Also, please share this post with your friends and followers on social media—I'd greatly appreciate it. Last but not least, you are welcome to refer to this post on your own website, but if you do, kindly remember to link back here. Thank you! 🙂
Photo Credits: MakeUseOf, Doctor of Credit, Amazon, Milled