Are you wondering who the owner of Tropical Heat Kenya, the spices and snacks brand is? Well look no further, I will tell you now.
Tropical Heat Kenya Owner & Deepa Industries Ltd
Tropical Heat Kenya is owned by the Navin Shah family. The company that produces the brand is actually called Deepa Industries Limited.
Who Was the Original Owner of Tropical Heat?
The initial company started as a cottage industry in Thika in 1973 in the kitchen of a certain Mrs Chandraben. The original brand name wasn't Tropical Heat, though, but rather "Deeps".
When Did Tropical Heat Get a New Owner Then?
In 1986, the company was bought by the present day owners of Tropical Heat Kenya—Navin Shah, Nilesh Shah and Smita Shah—and relocated to larger premises in Nairobi.
Tropical Heat Kenya Owner: Sawan Shah (Director)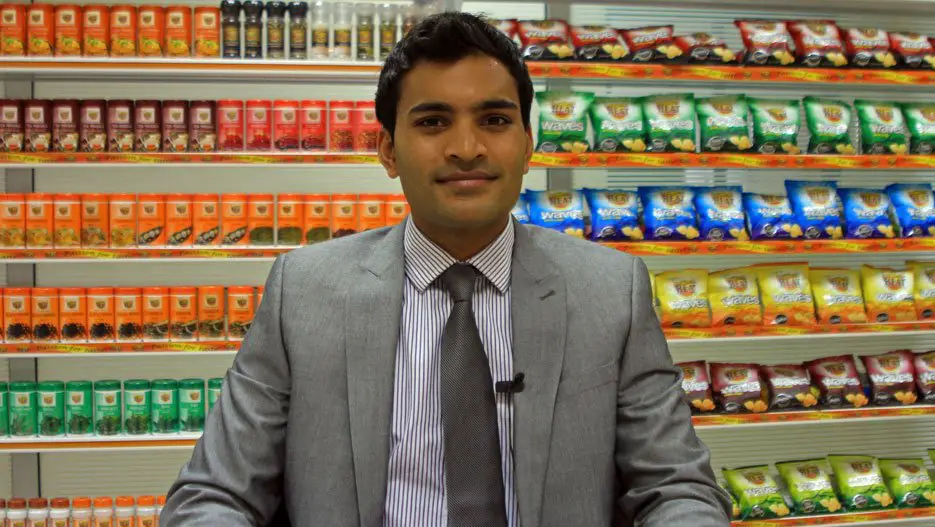 Tropical Heat Kenya Owner: Nilesh Shah (Chairman)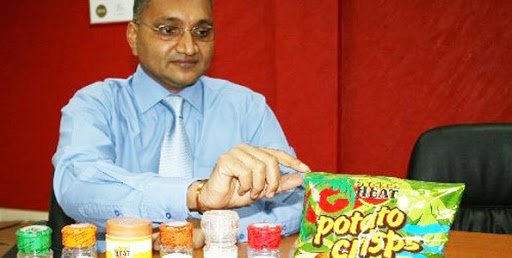 Tropical Heat Kenya Owner: Navin Shah (Managing Director)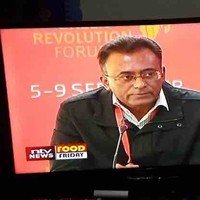 Tropical Heat Owner Contacts
Primary address: P. O. Box 44804–00100, No. 2 Serem Road, Industrial Area, Nairobi, Kenya
Tel: +254-722-206010/+254-733-639799/+254-780-994440
Email: [email protected]/[email protected]
Website: www.tropicalheat.co.ke
Tropical Heat Owner on Social Media

Tropical Heat Snacks
Tropical Heat makes snacks in 5 general categories:
Crisps (e.g., wavy potato crisps, regular flavored potato crisps, and potato sticks)
Exotic Snacks (e.g. fried peas, flavored peanuts, and mixed nuts and legumes)
Ethnic Snacks (e.g, chevda)
Puffs (e.g, cheese puffs and baked corn snacks), and
Healthy Snacks (e.g., plain and flavored rice cakes
Tropical Heat Spices Prices
Tropical Heat spices are very inexpensive and well priced. You can find 100 g of most Tropical Heat spices from anywhere under 100 Ksh to 200 Ksh.
Here is a list of the spices–not herbs or seasonings but pure spices–currently produced by the Tropical Heat brand:
Black Pepper
Cardamoms
Cayenne Peppers
Chillies
Cinammon
Cloves
Coriander
Cumin Seeds
Garlic Powder
Ginger
Nutmeg
Paprika
Turmeric
White Pepper
Chilli Flakes
---
If you have been reading me for a while (and I hope you have 😉 ), then you know that I monetize this site through the Amazon Associates program.
For those of you who don't know what that means, it means if you click a link on my site that takes you to Amazon, and you purchase something there, I get a small commission on your purchase.
When I first joined the Amazon Associates program, about a year and a half ago, I'd only see a product purchased occasionally.
The longer I stay in the program, though, and the bigger my blog grows, the more purchases I see more regularly from you folks.
Of course, I love to roll over and grab my phone first thing in the morning to check what cool things you guys have bought while I slept—okay…and what commissions I have made in that time. ?
But recently, when I checked my phone one morning to find that one of you had purchased a French press—an item I've been meaning to purchase for EONS—I became interested in those Amazon purchases for a completely different reason.
It occurred to me, that day, that you and I might have a lot more in common than I think.
After all, perhaps that's why you read my blog.
I decided then and there to start a series showcasing the most popular of these Amazon purchases in case you, my readers, might be just as interested as I am to see what other like-minded people are buying.
Today, I present you the first post in that series.
READ ALSO: Chick About Town Community Online Shopping & Accommodation Guide
Disclaimer
Just to be clear: although I know what you are buying and in what quantities after clicking through to Amazon from my blog, I have no personal information about who is making the purchase.
The data is completely anonymous!
I hope you enjoy this list as much as I enjoyed compiling it.
If any of these products means anything special to you, then please let me know by leaving a comment at the end of this post.
Without further ado, here are the top 20 most popular items that you, my readers, purchase on Amazon through my blog.
1. Tropical Heat Kenyan Tea Masala (Read about the Owner of the Brand Above)
In my post on African tea, I mentioned that I like spicing my tea with a couple of herbs and spices, including tea masala.
It seems that the tea masala really resonated with you folks because that's the product you purchase most of.


2. Laxmi Tea Masala
Yes, believe it or not, even the second item on this list is a tea masala spice blend though a different brand from the first.
The one above is the one I normally use. Can anyone tell me anything about this one?
All I know is that it's quite popular too.


3. Alba Botanica Very Emollient Coconut Lime Shave Cream, 1.5 Ounces
This product, I haven't used before—I am not a big shaver—but it doesn't surprise me at all that the version that makes this list is a travel size one.
After all, I write a lot about travel .


4. Kenya Tea – Ketepa Pride
Every good cup of African tea has at its core great tea leaves (and hopefully ones grown in Africa).
Ketepa is a household name in Kenya and is the brand I used to use when I lived in Nairobi .


5. Adidas Outdoor Women's Kanadia 8 Trail Running Shoe
This is a pretty nifty running shoe !


6. Rieker Women's Celia 51 Slip-On
7. Kenwood HDP406 Hand Blender
My current regular blender is made by Kenwood—this is a brand I have been very happy with over the years when it comes to kitchen appliances.
My hand blender on the other hand is Moulinex. But oh, how handy it is when I am making soup.
I get to pulverize everything right there in the pan!
Go here to find out more about this hand blender, or simply click the picture below.
8. Gabby Skye Women's Elbow Sleeve Fit and Flare Dress


9. InterDesign York Lyra – Bathroom Shower Caddy Shelves
Coming to think of it, I need to buy a shower caddy right about now!


10. Incline Fit 1/4″ High Density Memory Foam Thick Yoga Mat


11. LINKYO French Press Coffee Maker
This is the French Press that inspired this series.
Although it is not practical for me to buy kitchen appliances on Amazon for delivery in Dar es Salaam, I will definitely soon head over to a local appliance store to see what French presses are available here.
Enough with the procrastination!


12. Duracell Procell D 12 Pack PC1300
Everyone needs batteries …


13. Aqueon 06080 QuietFlow 10 Power Filter, 100GPH


14. Dr. Bronner's Pure-Castile Liquid Soap – Peppermint


15. Celestial Seasonings Mountain Chai Tea Latte Concentrate


16. The Surrendered Single: A Practical Guide to Attracting and Marrying the Man Who is Right for You
If you and I have ever engaged in a conversation about women and dating in the past 10 years, then you know I SWEAR by this book.
In fact, it was the inspiration for this post about dating in East Africa.
For the married among you, you might instead want to check out The Surrendered Wife: A Practical Guide to Finding Intimacy, Passion, and Peace (which is also a very good read).
If you do purchase either book, please let me know what you think in the comment section below.


17. Scott 1000 Sheets Per Roll Toilet Paper, 27 Rolls
Hehehe….In this post about buying perfume in Nairobi, I mentioned that my mother often teases me about eating toilet paper and drinking perfume because she cannot make sense of how fast I consume these products.
How fitting is it that bulk toilet paper makes this list? Hehehehe…I see you! 🙂


18. Durex Play Massage 2in1 Sensual
If you have been reading me for a while, then you know exactly which post must have inspired this purchase.
I am not going to link to it though, out of respect for my father, who just joined my email list. (Welcome to Chick About Town, Dad! 🙂 )
Go here to learn more about this product, or simply click on the picture below.
You'll find out all you need to know! 😉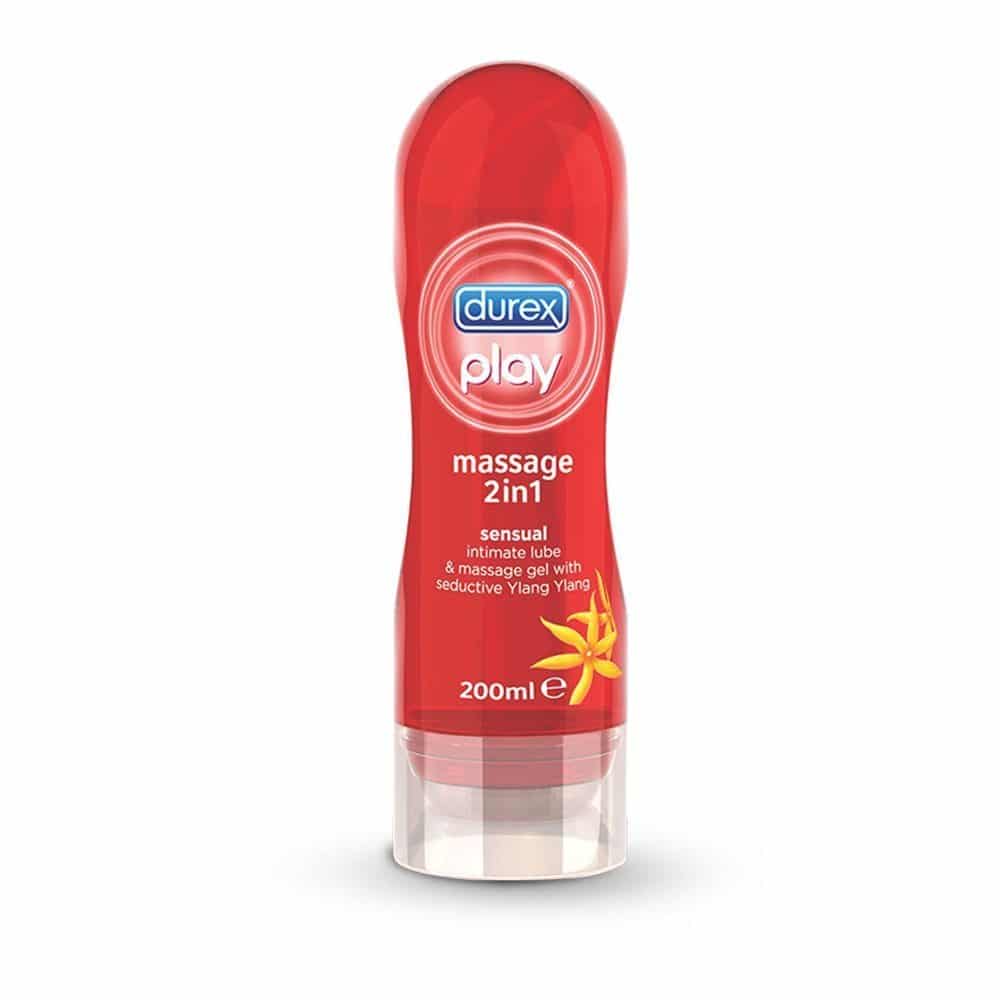 19. Nirav Tea Masala – Ginger, Cinnamon, Cardamom
Yet, another tea masala !


20. Durex Play Tingle Lubricant
Same as number 18 for this one. Trust me, just check out the product ! 😉


Alrightie, ladies and gents, that's all from me today.
As I said earlier, I hope you enjoyed going through this list as much as I enjoyed putting it together for you.
If any of these products means anything special to you, please let me know in the comment section below.
Feel free to rave OR rant.
I look forward to hearing what you have to say.
Until the next time,
Biche
P.S. Do you have a product, service, establishment, or event that you would like to tell the world about? If so, find out how I can help you do that here.
P.P.S. Are you a blogger or website owner who is frustrated about how much you are making from display ads on your website? If yes, check out this free Google certified service that might help you with that.
P.P.P.S. If you enjoyed this post, why not subscribe to my blog so that you know whenever I publish a new post. Also, I'd truly appreciate it if you would share this post with your friends and followers online. Last but not least, if you refer to this post on your own website, kindly remember to link back here. Thanks! 🙂
Photo Credits: DesertCart.com, ebay.co.uk, Marcopolis, Business Daily, Navin Shah