Did you find this post while looking for things to do in Gaborone? If so, you are in the right place. Here are 10 things I enjoyed doing the last time I was there, along with some other recommendations. I hope you find this useful!
Things to Do in Gaborone #1. Visit the National Museum and Art Gallery Gaborone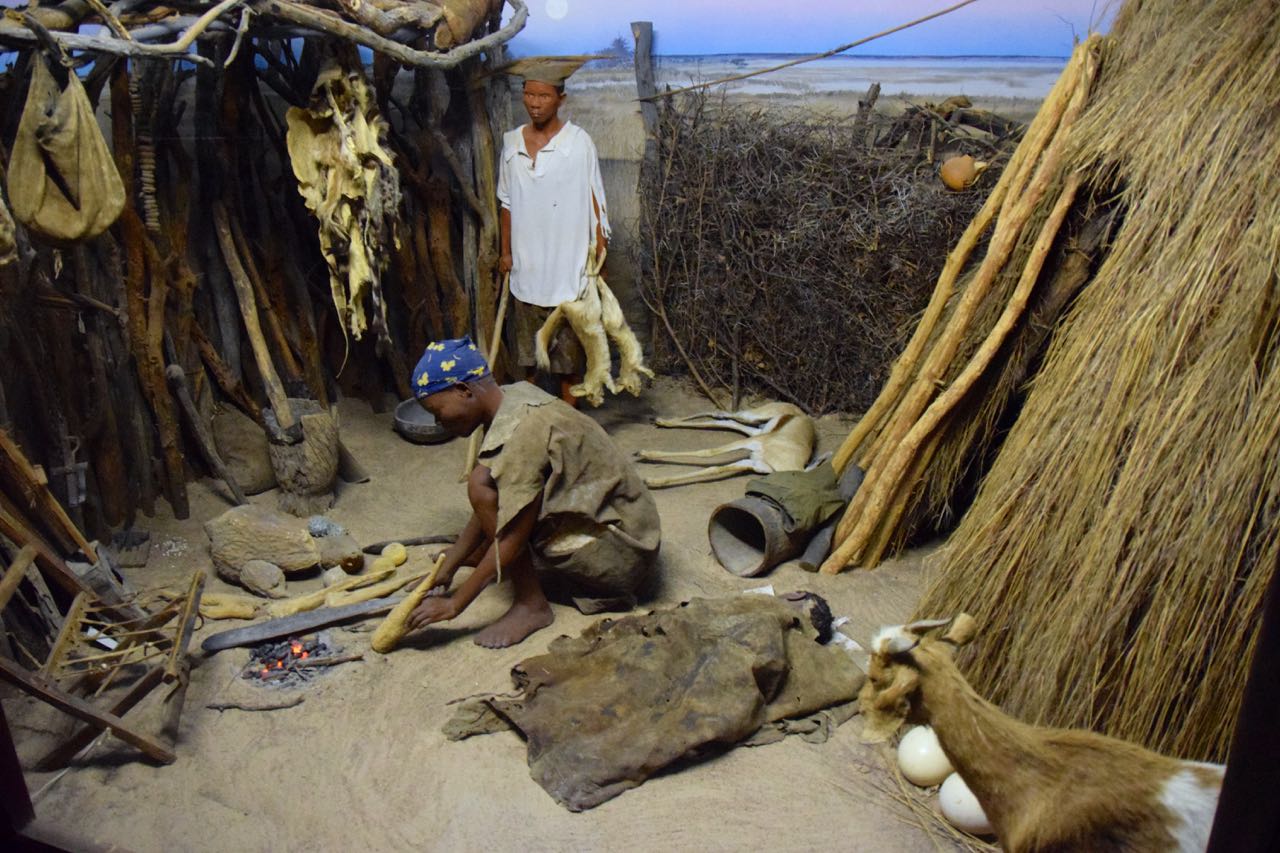 I read in the Lonely Planet Botswana & Namibia that Botswana's National Museum & Art Gallery could be enjoyed "if you come with expectations reasonably lowered", so that's what I did.
My experience was not at all like that of the guidebook's author though. I actually enjoyed the museum and almost had to be dragged out of it by my travel companions.
Yes, it was dark (go with a torch or good flashlight on your phone) and not well attended (I didn't see any museum staff for the hour plus that I was walking through the museum), but the displays are full of information and you can tell that a lot of thought went into designing them.
If your main interest in visiting Botswana is going on safari, then this may not be the thing for you.
If, on the other hand, your interest is learning about Botswana, her people, their culture, and its natural history, then don't skip this.
The thing I most enjoyed learning about at the museum was the phenomenon of sip wells.
Sip wells are a way Kalahari bushmen extract water from beneath the desert sands.
This they do by sticking a straw into the ground and sucking water out.
Talk about interesting indigenous knowledge!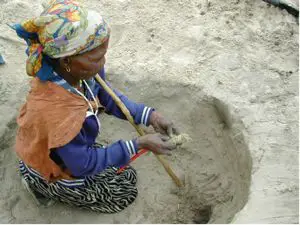 (Note: The National Museum & Art Gallery is closed on Mondays.)
Things to Do in Gaborone #2: Visit the Three Dikgosi Monument (One of the Most Popular Gaborone Tourist Attractions)
I started my exploration of Gaborone at its most visited tourist destination: the Three Dikgosi (Chiefs) Monument.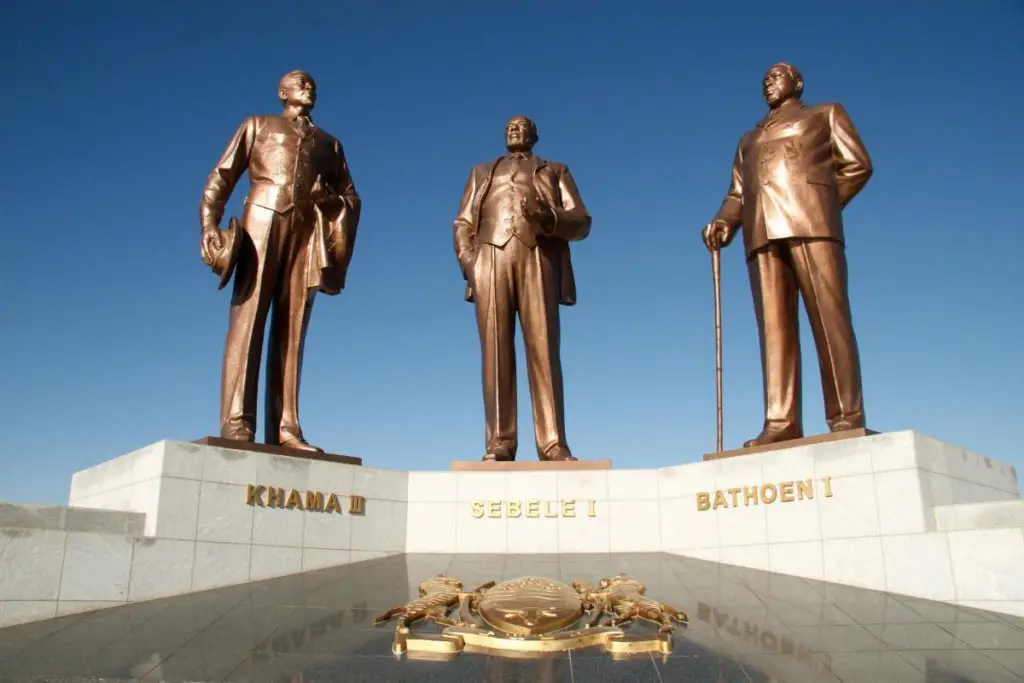 Located in Gaborone's up and coming new central business district, the Three Dikgosi Monument was erected in 2005 on the occasion of the 39th anniversary of Botswana's Independence.
The monument commemorates three Setswana chiefs, who in 1895 traveled to Great Britain to request that the area now known as Botswana not fall under the rule of Cecil Rhodes.
Were it not for these three chiefs, Botswana would likely not exist as a separate entity today but would probably instead be part of her neighbors Zimbabwe and/or South Africa.
The Three Dikgosi Monument has at its core the statues of these three chiefs.
To be honest, I was visiting the monument "just 'cause" but didn't expect it to be very exciting.
Boy, was I wrong!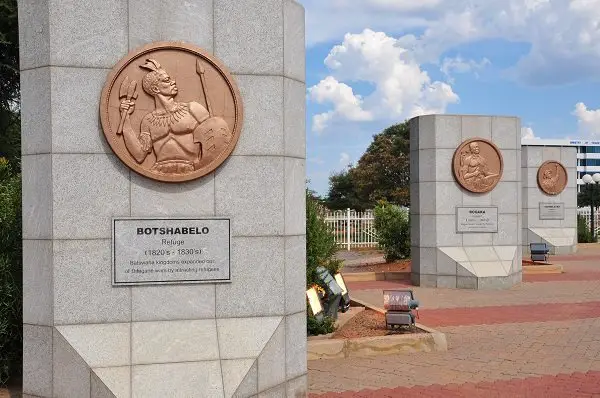 What I thought would be a quick 15-minute visit to see statues, and maybe read a plaque or two, turned out to be an exciting hour-long excursion where I got a great overview of Botswana's history, people, and culture.
If ever you are in Gaborone, I recommend that you not miss out on this.
It's a great way to orient yourself on the country! (Thank you, Samuel Sebabi, for being such a great guide.)
Things to Do in Gaborone #3: Eat Setswana Food
Truth be told, I knew very little about Botswana before I got there.
Yes, I knew that Botswana was a relatively rich African country because of its huge diamond deposits—Botswana is the biggest producer of diamonds in the world by value—and I knew a big part of Botswana was covered by the Kalahari desert (or the Kgalagadi as it is known in Setswana).
I knew a bit about the song and dance of Botswana because that's something that is often performed at weddings in Dar es Salaam where I live, but I knew next to nothing about food from Botswana.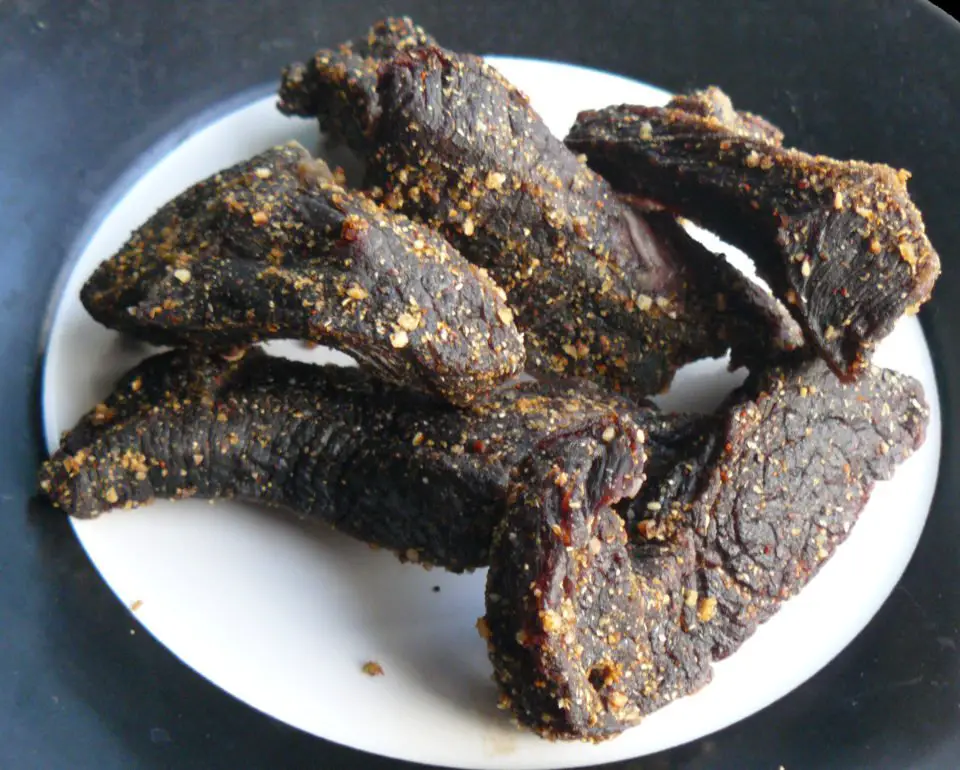 Frankly, I had just never given it much thought.
It was a pleasure to discover then that Botswana has a rich culinary heritage.
Setswana food is very different from any other African cuisine I've ever tasted.
Although I never got to try the infamous mopane worm (but it's on my to-do list!), I did enjoy eating seswaa (a boiled, shredded beef specific to Botswana).
I also greatly enjoyed bogobe jwa lerotse (a sweetish polenta-like dish made from sorghum and lerotse cooking melon).
Another of my favourites was madombi, a bread-like dumpling. I found this delicious paired with cornish hen cooked the Setswana way.
If you ever find yourself in Botswana, be sure to venture into the exciting world of Setswana cuisine.
Things to Do in Gaborone #4: Visit Gaborone's Main Mall & Government Enclave
A short 3-minute walk from the National Museum & Art Gallery is Gaborone's Main Mall.
Not really a mall as you and I would understand it (think: more of a flea market), Main Mall is a pedestrian-only commercial area which was built 3 years before Botswana's independence in preparation for that event (Gaborone is not a capital city that came up organically but one that was carefully selected and built from the ground up for the specific purpose of becoming the capital of Botswana).
Main Mall is home to some of Gaborone's oldest shops and office buildings.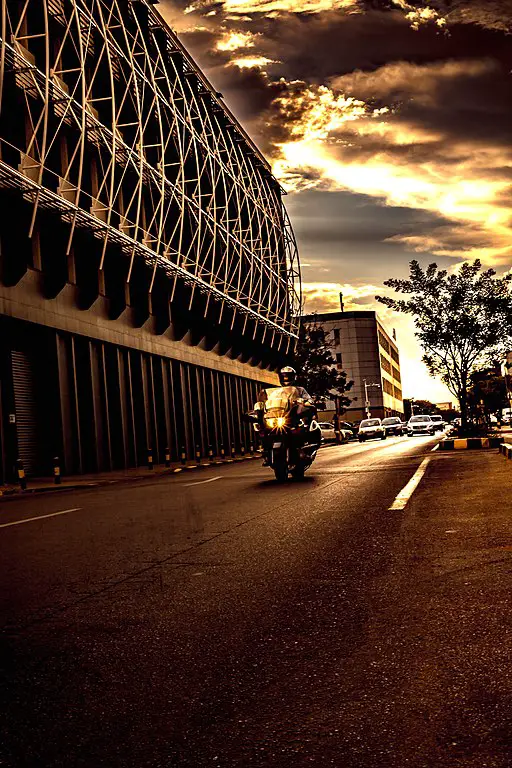 It's also home to one of Gaborone's first hotels: The President Hotel.
Across the street, to the west of Main Mall, is Gaborone's Government Enclave.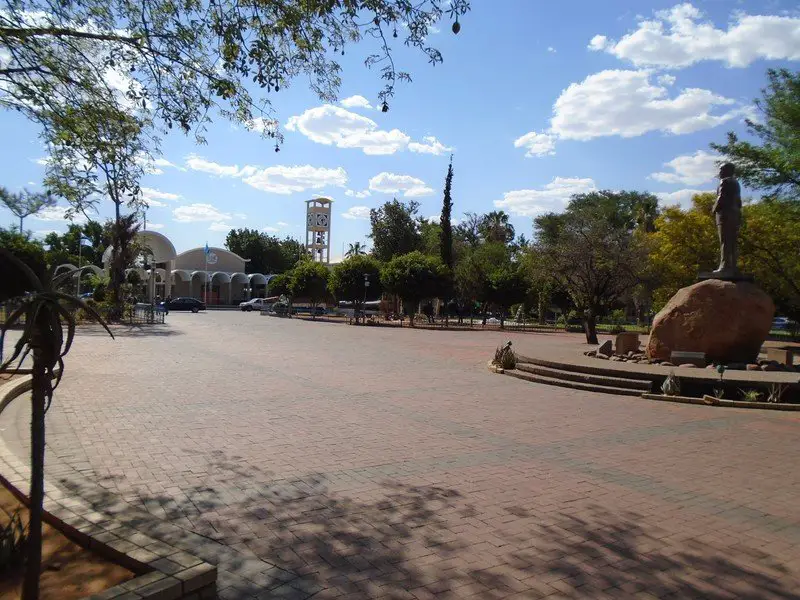 There, you can find government offices, the National Assembly, a statue of Sir Seretse Khama, Botswana's first president (yes, he was a knight!), and a couple of war memorials.
The Government Enclave is a pleasant place to walk. I was extremely astonished at how gracious Botswana's leaders are. Some of them courteously greeted my travel companions and I, when we strayed uncomfortably close to the National Assembly. (Learn the word 'dumela'—that's how people greet each other in Setswana. Batswana always greet each other as they pass one another by.)
Things to Do in Gaborone #5. Visit Botswanacraft
Whenever I visit a new African country, I make a point of visiting a market. My aim is to check out the traditional crafts of that country.
In Gaborone, the place to visit is Botswanacraft, off the Western Bypass in Block 3.
Originally started by the government in 1970, to develop Botswana's rural based handicraft industry, Botswanacraft is now privately owned and is the country's largest retailer and exporter of handicrafts from Botswana.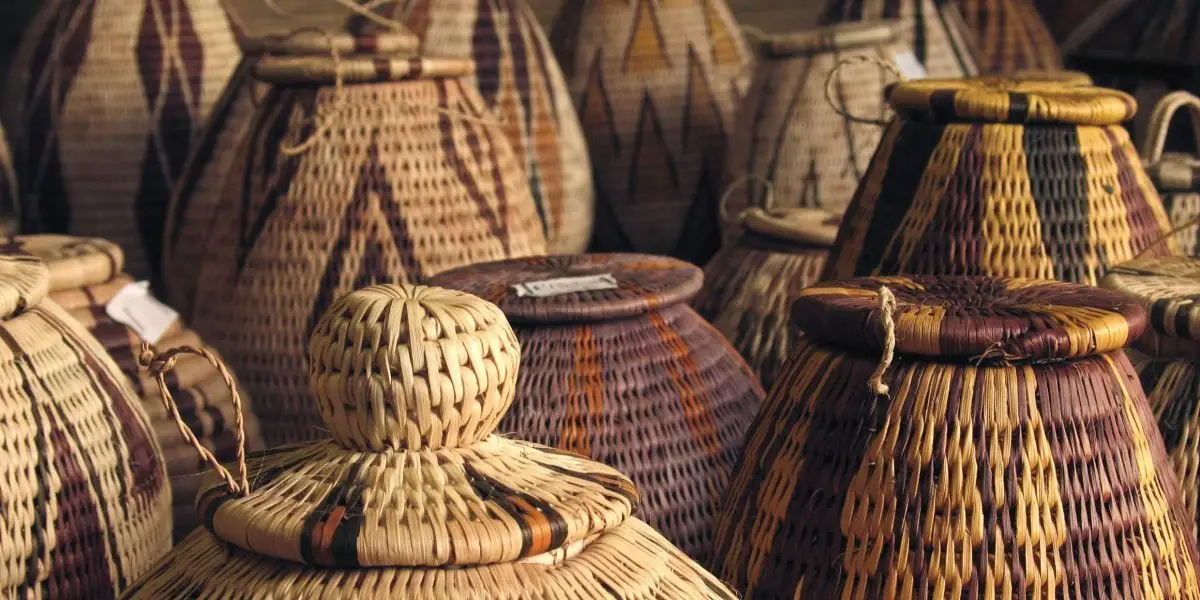 Even if you don't plan on buying anything, this is one of the things to do in Gaborone that you should not miss. Visit Botswanacraft just to feast your eyes on all the beautiful things there are to see there.
Botswana's intricate brown baskets are not something you'll easily forget once you've laid eyes on them.
Don't worry, though, there's a lot more to see than just baskets.
I also hear the Courtyard Restaurant, at Botswanacraft, serves a mean selection of local delicacies (see number 3 above )!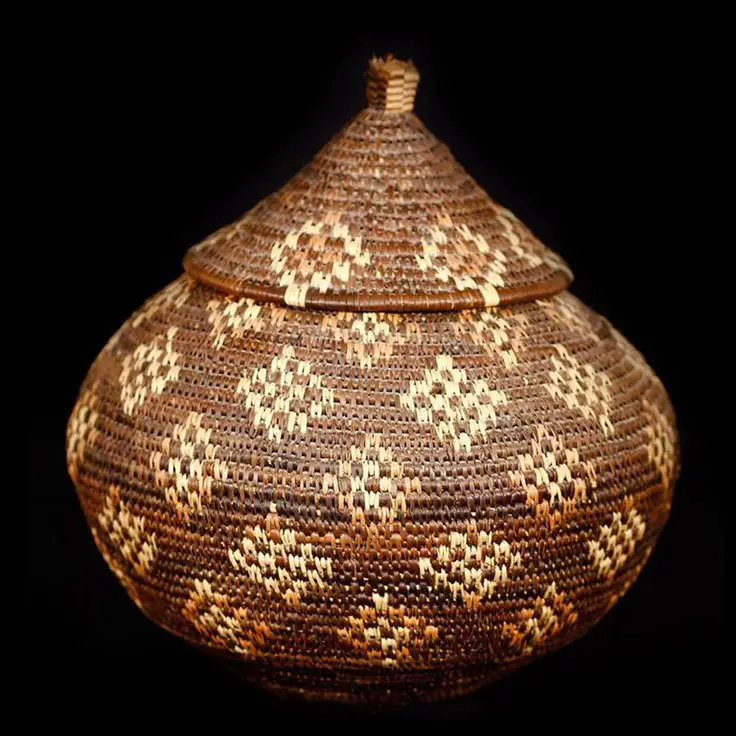 Things to Do in Gaborone #6: Visit Mokolodi Nature Reserve (Activities in Gaborone)
If you are in the mood for a safari experience but don't have the time or money to visit some of the country's bigger, more popular nature reserves, then you are in luck because there are a few to choose from right in the capital of Botswana and nearby.
On the advice of TripAdvisor, I chose to visit Mokolodi Nature Reserve, located only 10 kilometers south of Gaborone, and was not disappointed.
One of my travel companions though, who like me has visited her fair share of nature reserves in East Africa, felt that the low density of animals in this privately owned reserve was anticlimactic for her.
I, on the other hand, enjoyed the two-hour game drive in an open safari vehicle. I savored the scenery, which as expected was very different from that of East Africa.
Other highlights included seeing a black giraffe and a steenbok, both which I had never seen before. I also got to see a warthog with her young sheltering in a hole for the first time.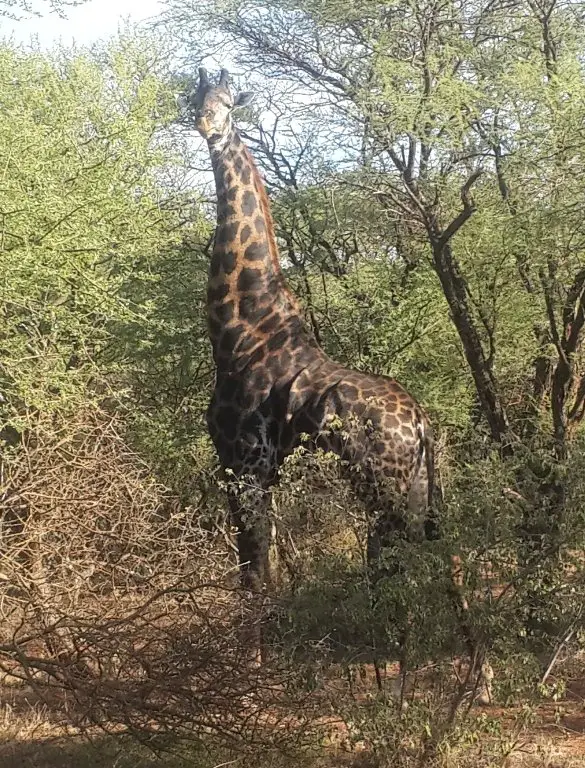 I enjoyed it, but your mileage may vary depending on what wildlife you've seen before!
Things to Do in Gaborone #7: Take a Day Trip Outside the Capital of Botswana (e.g., Visit the Phuthadikobo Museum in Mochudi)
Gaborone is only 15 kilometers from the South African border. You can, therefore, easily cross into South Africa as a day trip.
Even if you don't do that, driving an hour or so out of the capital of Botswana will give you a chance to have an experience different from that of urban Gaborone.
I chose to go on a trip in the northeasterly direction.
On that day, my plan was to visit Oodi Weavers (which was not worth the time); see the Matsieng Footprints, an archaeological site run by the National Museum; and visit the village of Mochudi and its Phuthadikobo Museum.
Sadly, I found the Matsieng Footprints closed because they close on Tuesdays and Wednesdays.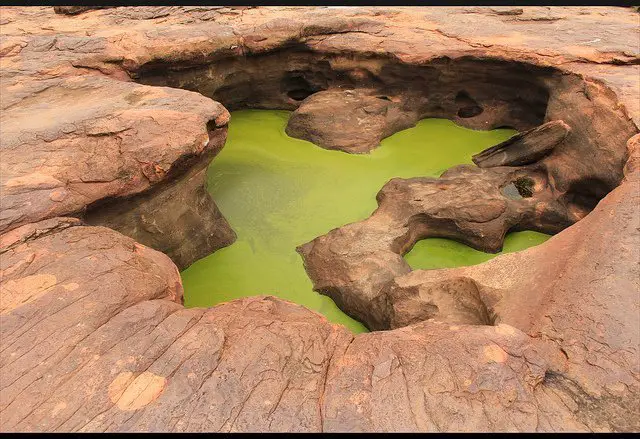 The Phutadikobo Museum, on the other hand, remains one of the highlights of my trip to Botswana.
Mochudi
Mochudi is a "village" located 37 kilometers northeast of Gaborone. I put village in quotes because, frankly, it looked like any other African upcountry town to me.
Mochudi is home to the Bakgatla, a subgroup of ethnic Batswana. Ethnic Batswana as opposed to the generic use of the term to mean anyone from Botswana, that is.
The seat of the Kgatla chiefdom is located at the top of Phuthadikobo Hill in Mochudi. The Phuthadikobo Museum is located on the same hill.
The museum sits in a structure that used to be the first school in Botswana to offer secondary education. It documents the history and culture of the Bakgatla.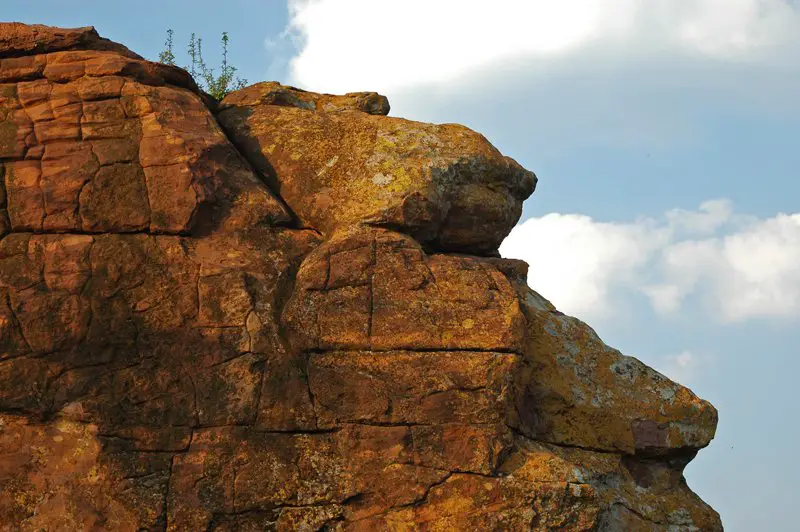 There is a lot to see at the museum.
I was particularly happy to see that the staff of the museum were modern young Bakgatla women.
Some of these women, they tell me, were training to become museum docents in order to preserve their dying culture.
Things to Do in Gaborone #8: Drink Chibuku Shake-Shake
Just as I like to eat like the locals whenever I travel, I like to drink like them too.
When I heard about a local commercially-produced alcoholic beverage called Chibuku that's similar to Botswana's traditional homemade brew, I knew I had to try it.
Apparently, Chibuku Shake-Shake is available in 7 other African countries, including Tanzania and Uganda. This was my first time encountering it, though.
A sorghum beer, Chibuku contains only 3.5% alcohol by volume (so there's nothing to worry about there). It sure is an acquired taste though.
Because of the government's crackdown on alcohol, you can only buy Chibuku at one of the brightly-colored depots around the country specific for this purpose.
If you do try Chibuku while visiting Botswana, please (please!) leave me a comment below and let me know what you thought.
A word of warning: Chibuku smells foul! 😆
Things to Do in Gaborone #9: Malls & Restaurants in Gaborone
Whenever I would ask locals about interesting things to do in Gaborone, I got a lot of "maybe you'd like to visit some malls".
Hmmm…that's not my idea of fun when I visit a new country, especially one that I know has a rich culture and amazing natural landscapes, so I purposely saved visiting malls for the end of my trip.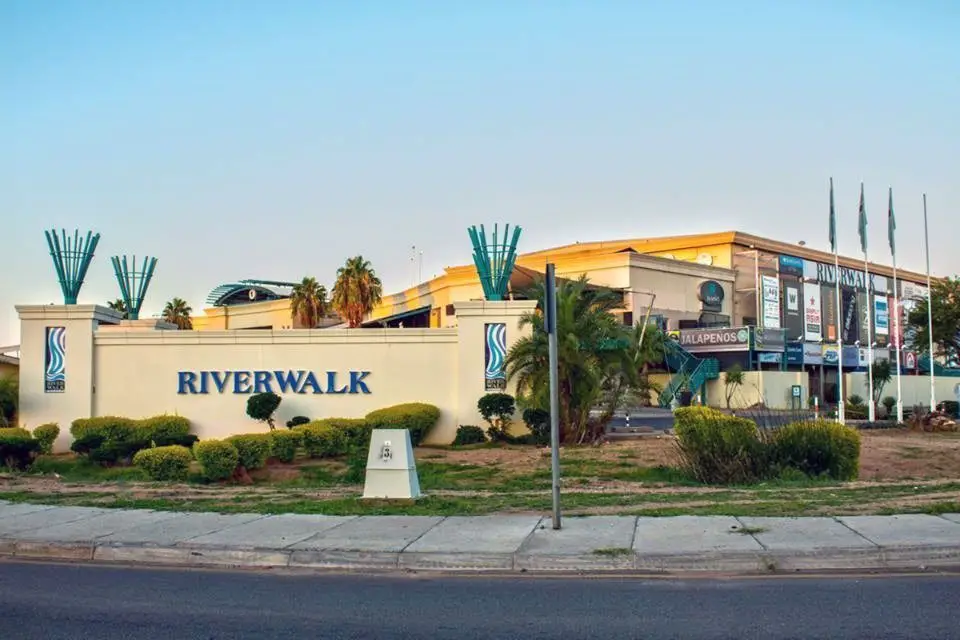 Truth be told, though, Gaborone's got some pretty gisty malls, with Game City Mall being the biggest and Airport Junction the newest.
Shopping there was a real treat (especially coming from Tanzania) and prices were relatively affordable.
To give you an idea of what Gaborone's malls are like, here's a video that shows a car driving through the city and making a stop at a few of its better malls.
Some of my best dining experiences in Gaborone were at restaurants located at malls.
I loved having seafood at Airport Junction's Ocean Basket and sushi at Rhapsody's.
The variety of cuisines at Riverwalk Mall had me giddy with excitement. I'm definitely looking forward to the next time I go there.
Things to Do in Gaborone #10. Visit The Grand Palm Hotel Casino and Convention Resort (One of Gaborone's Most Luxurious Hotels)
When you are in the mood for some luxury, hop on over to The Grand Palm Hotel Casino & Convention Resort for drinks at the Kalahari Cocktail Bar (or by the pool at The Fig Tree), or have dinner at one of the posh restaurants in this complex.
I enjoyed dining at the beautiful Bai Sheng, which serves Chinese food. I hear The Beef Baron is pretty good too.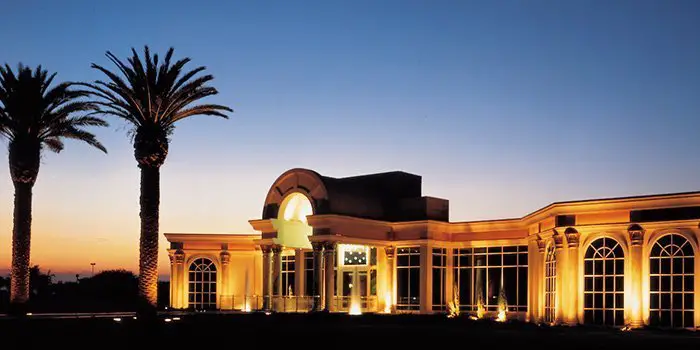 What to Do in Gaborone #11: Parks in Gaborone/Gardens in Gaborone/Picnic Spots in Gaborone
If you are looking to be out in nature in Gaborone, here are some parks you might find interesting:
Mokolodi Nature Reserve (already mentioned above)
Gaborone Game Reserve (much closer to the city than Mokolodi Nature Reserve)
National Botanical Garden – located 3 km outside Gaborone city center, along the Notwane River
Lily's Petting Farm – 30-minute drive outside Gaborone
Kgale Hill Public Park – highest peak in Gaborone with amazing views
FNB First Park
Serene View Garden – about 20 minutes outside Gaborone, along Oodi Road, opposite Phakalane
Tsholofelo Park – a public park with swings for kids to play on; a good place to have a picnic.
So there you've got it!
Those are some of the things that I enjoyed doing while visiting the capital of Botswana a few months ago and more.
I hope some of these suggestions work for you if you're ever in Gaborone and looking for what to do.
If you know something else that's interesting in or around Gaborone, please let me know in a comment below.
Best Restaurants in Gaborone
Here are 11 of the best restaurants in Gaborone (in no particular order):
Rodizio Brazillian Restaurant, Shop 106, Upper Level, Riverwalk Mall
Sanitas Restaurant on Sanitas Road (situated in Gaborone's oldest family run garden nursery)
Mokolodi Restaurant at the Mokolodi Nature Reserve
Cafe Dijo at Kgale Shopping Centre
Fego Caffe at The Square Mall
Embassy at Riverwalk Mall – Good authentic Indian food
Main Deck at Main Mall
The Courtyard Restaurant @ Botswanacraft – particularly good for local food
Chutney Restaurant at West Gate Mall – well-priced authentic Indian food
Beef Baron Grill and Rib Room at The Grand Palm Hotel & Casino – a high-end steakhouse
Caravela Portuguese Restaurant, Ext 4 Mokgosi Close Plot 421, off Independence Avenue
Best Hotels in Gaborone
Gaborone Hotels Recommendation #1: Peermont Mondior Hotel
The Peermont Mondior Hotel is a 4-star hotel located in Gaborone's business district that offers great value for money.
It's known for particularly friendly service and unique "African Chic" décor.
Like many of the better hotels in Gaborone, Peermont Mondior Hotel offers free Wi-Fi throughout the property.
It is also served by a good News Cafe restaurant located in the same complex.
To find out more about, or book your stay, at the Peermont Mondior Hotel, click here.
Gaborone Hotels Recommendation #2: Hilton Garden Inn Gaborone, Botswana
The Hilton Garden Inn Gaborone is one of the city's newest hotels.
It's located in Gaborone's new central business district (CBD), only an 11-minute walk from the Three Dikgosi Monument and a kilometer and a half away from the SADC headquarters.
Along with very modern décor, you'll find everything you can expect of the Hilton brand at the Hilton Garden Inn in Gaborone.
Click here for more details about this new Gaborone hotel offering.
Gaborone Hotels Recommendation #3: Protea Hotel by Marriott Gaborone Masa Square
Protea Hotel by Marriott Gaborone Masa Square is one of Gaborone's most popular hotels.
It is located in the Masa Centre in Gaborone's central business district and is a business first luxury hotel.
As such, it offers free Wi-Fi and airport transfers, as well as two restaurants: a café and a Mediterranean cuisine restaurant.
When it comes to relaxation time, the hotel also has an outdoor swimming pool and a sun terrace.
To find out more about this Protea Hotel in Gaborone, click here.
Gaborone Hotels Recommendation #4: Cresta Lodge Gaborone
Cresta Lodge Gaborone is one of the city's older hotels.
Located two kilometers, outside the city center, Cresta Lodge Gaborone has luscious gardens and a big outdoor swimming pool.
It also boasts a fitness center, a sports bar, and a restaurant that serves very good food.
To find out more about Cresta Lodge Gaborone, or to book your stay there, click here.
5. Falcon Crest Suites
If you are interested in something a little less hotel-y and more homely than the other hotels mentioned above, consider staying at Falcon Crest Suites in Extension 9, the city's oldest suburb.
Falcon Crest Suites has eight en suite bedrooms most with jacuzzis.
The property also features a restaurant (so meals are readily available), gardens, and free Wi-Fi throughout the property.
To find out more about, or book your stay at, Falcon Crest Suites, click here.
Photo Credits: CBC News Korea, Jamsta, Travel Notes, Living on Earth, travelblog.org, Botswana Toursim, Sedunia Travel, webs.wofford.edu, Weekend Post, Pinterest, Cene City, Peermont, GONNA ELVIS MONNGAKGOTLA