The Pride of Africa Kenya Airways (KQ): The Good
I've been traveling with Kenya Airways, pretty much all my life.
In the past 21 years during which I have lived in East Africa, I have traveled and dealt with Kenya Airways countless times.
Although I often hear horror stories about long delays on Kenya Airways flights and frequent instances where passengers are unexpectedly bumped off their flights, this has not been my experience of Kenya Airways the Pride of Africa at all.
For me, Kenya Airways has, more often than not, been a dependable, reliable, professional airline carrier that has allowed me to focus more on where and why I am traveling, rather than on how I will get there and whether or not my flight will be pleasant and on-schedule.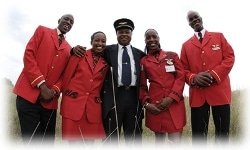 One of the things that I love most about Kenya Airways the Pride of Africa is that I can call their reservations number at any time (particularly the one in Nairobi) for the slightest reason and know that I will get accurate, reliable information given to me in a professional and courteous manner.
I once called Kenya Airways Reservations at 3 a.m., one night, when I couldn't sleep from the excitement of a trip I was planning, just to inquire what they charge to fly to the destination I was planning to travel to.
On another night, when I couldn't sleep because my mother was unreachable after taking a late night Kenya Airways flight, I called to find out if her flight had indeed landed safely.
Each time, I got a quick answer to my query, despite having called at such a late hour.
READ ALSO: Dr Mattress Price List in Kenya & Lots More on Mattresses and Mattress Toppers
Another thing that I always marvel about when dealing with Kenya Airways is that, no matter when I call Kenya Airways to make a flight reservation, they always seem to have space available to the destination I want, on the date I wish to travel.
I have never called Kenya Airways and been told that they do not fly to my desired destination (granted, I travel mostly within Africa) nor that flights  are unavailable for the particular day I request.
At times, this has even included situations in which I have called Kenya Airways to make same-day bookings.
Yes, this could just be my good luck, but more likely, I imagine this has more to do with how well Kenya Airways the Pride of Africa has studied and understood the flow of human traffic across Africa, ensuring that its flight frequency and destinations meet its customers' needs.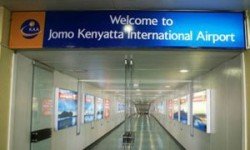 To be fair, I have had a couple of bad experiences traveling with Kenya Airways, but of the many, I mean exactly that: I've had a couple of bad experiences with Kenya Airways (meaning exactly two).
The first took place while I was at university, when I traveled across continents on a seat whose head rest would not recline (that was a long flight!).
The second incident occurred when I was unexpectedly bumped off an early-morning flight from Nairobi to Bujumbura.
To Kenya Airways's credit, I had arrived at the airport a little late and once I'd taken the airline to task about how they'd contributed to my missing my flight, they compensated me adequately.
READ ALSO: Durex Foam & More
Kenya Airways Complaints
The one area, though, in which I have a bone to pick with Kenya Airways is pricing.
Particularly when it comes to travel within East Africa, I find Kenya Airways rather expensive.
This is why sometimes, lately, in situations where price is a determining factor, I have often found myself turning to less expensive alternatives, such as Fastjet, on regional routes.

Still, overall, I am very impressed with the good service that I continually receive from Kenya Airways.
Despite the complaints and horror stories that I frequently hear from other people, this has not been my experience at all.
To me, Kenya Airways is doing very well in keeping in line with being/becoming "The Pride of Africa".
Kudos to you, Kenya Airways! Keep up the good work!
How about you, my readers? What have you're experiences with Kenya Airways been? Have they been positive or negative?
I look forward to hearing what you have to say.
Until the next time,
Biche
Pride of Africa Meaning
The Pride of Africa flag is a flag meant to represent the LGBTQ+ME community across Africa. Here's a video about how it was created and what it symbolizes.
Flights to Kenya Africa
If you are interested in cheap flights to Kenya, Africa, click here.
Kenya Airways Addis Ababa Office
The Kenya Airways office in Addis Ababa town is located at the Hilton Hotel on Menelik II Avenue. Here is more about that office:
Admin Tel: +251-11-5514258
Fax: +251-11-5511548
Reservations, Sales & Ticketing Hilton: +25 11 5525548/7 or 5513018
Reservations, Sales & Ticketing UNECA: +251 11 5444301 / 5444176 or 5153339
Reservations, Sales and Ticketing AU: +251-911-233789
Whatsapp Number: +254 705 474 747
Finance: +251 11 5525546
Sales Executives: +251-911-505463, +251-911-512386
Email: [email protected]
Kenya Airways also has an office at the airport in Addis.
This is their contact information:
Station Manager: +251-911222799
Tel: +251-11-6650506/7, +251-116650527 or +251-911-511963
Cargo Sales Executive: +251-930-000268
Customer Service Supervisor: +251930000017
Email: [email protected]
Kenya Airways Flight Confirmation
You can confirm your Kenya Airways flight on the airline's website under 'Manage Flight Booking'.
Ethiopian Airlines Office Cape Town
The Ethiopian Airlines Office in Cape Town is located on 47 Strand Street.
You can reach the office by telephone on the following numbers: +27-218791520 and +27-218791524
The office is open from 8:30 a.m. to 5:00 p.m. from Monday to Friday.
Ethiopian Airlines also has an airport office in Cape Town which can be reached on the following numbers: 087-1100168 / 087-1100173, 021-936-3667 and 063-685-2909.
Kenya Airways Bookings
If you are interested in booking inexpensive Kenya Airways tickets, you can do so here.
Is Kenya the Pride of Africa?
Although many Kenyans would say 'yes' (and quite a few Kenyans 'no'), as an African who has been to and lived in many African countries, I would say: no, Kenya is not necessarily more the pride of Africa than a number of other African countries.
That said, Kenya is not in any way an African country to look down on.
It has a lot of natural gifts as well as fantastic developments that I believe are due to how hardworking and enterprising Kenyans are.