Tips for Healthy Relaxed Hair #4: Protect Your Relaxed Hair
Hair whose texture has been altered is weaker than hair in its natural state and therefore needs added protection.
During the day, protect your hair from the sun which can dry out your hair and make it more prone to breakage.
Don't forget to wear a swimming cap when swimming, because chlorine is particularly harmful to your hair.
You should also reduce the amount of heat from sources such as hair dryers because heat weakens your hair and is not good for your scalp.
READ ALSO: Best Products for Relaxed Hair & More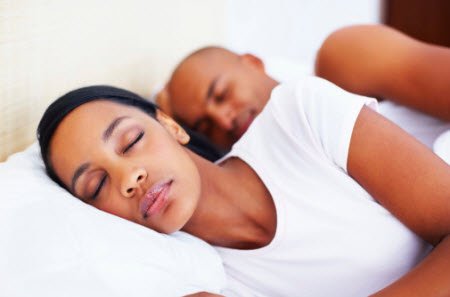 Don't forget to use a hair net when you go to bed to protect your hair from rubbing against your pillow case.
Not doing this can result not only in split ends and breakage due to friction but also general moisture loss.
READ ALSO: 4 Sexy Viking Hair Men Styles for You to Try Out Today
Tips for Healthy Relaxed Hair #5: Trim Your Relaxed Hair Regularly
One of the best things you can do to achieve healthy relaxed hair is to trim your hair regularly.
Over time, the ends of your hair can become dry and split. This is known as having split ends.
Regular trims will help prevent these splits from traveling further up your hair shaft, which would cause more damage and weaken your hair further.
Aesthetically speaking, trimming off split ends makes your hair look smoother and healthier.