This post is about, among other things, four trendy Kampala restaurants: Stone Haven in Kololo, Holy Crêpe in both Kololo &  Muyenga, and Saba at Onomo Hotel Kampala.
Click on any of the links below to jump straight to the section of this post about each restaurant:
Restaurants in Kololo: Stone Haven Restaurant Kampala
Stone Haven Location
In case you are wondering what or where Stone Haven is, Stone Haven is a new Kampala restaurant and wine bar (though Stone Haven tags itself a winery), located on Malcom X Avenue in Kololo.
Stone Haven opened on May 18, 2021 and is currently all the rage in Kampala.
To see some visuals of their offerings, check out their Instagram page: @StoneHavenKla.
You can check out what kind of food Stone Haven serves (and at what price) in their menu below.
READ ALSO: Ramada Encore Dar es Salaam Menu & Restaurants in Dar es Salaam
Stonehaven Restaurant & Winery Kampala Photos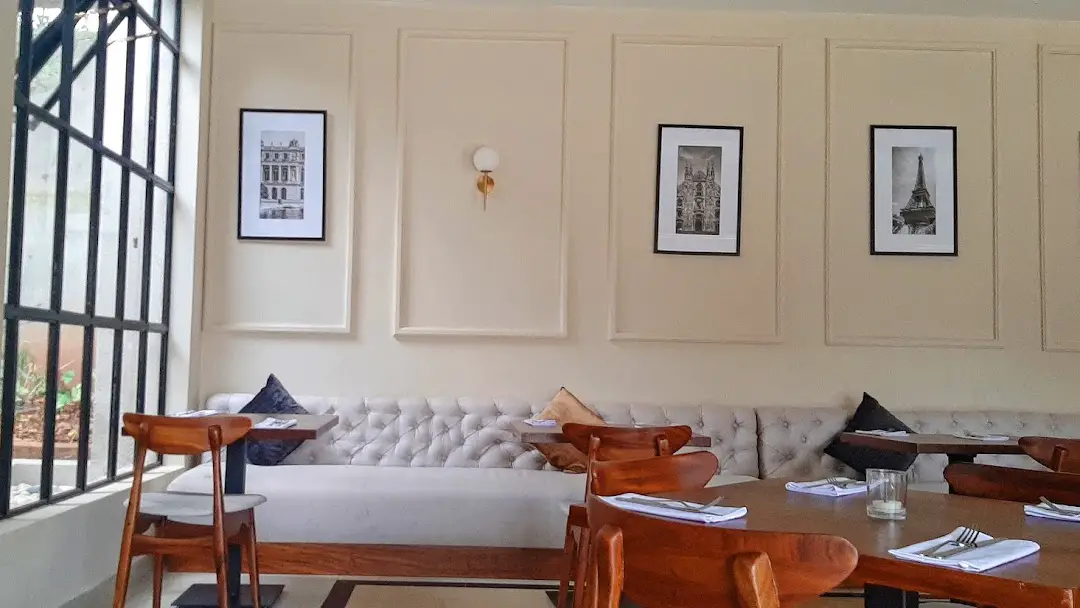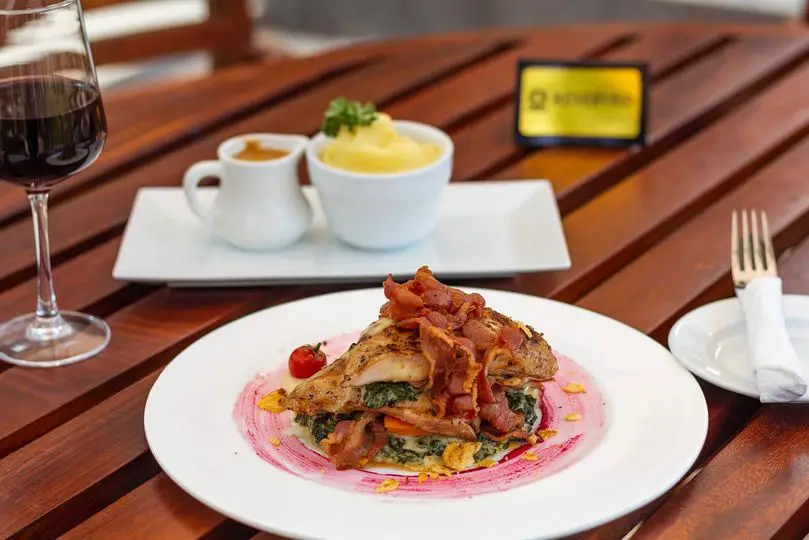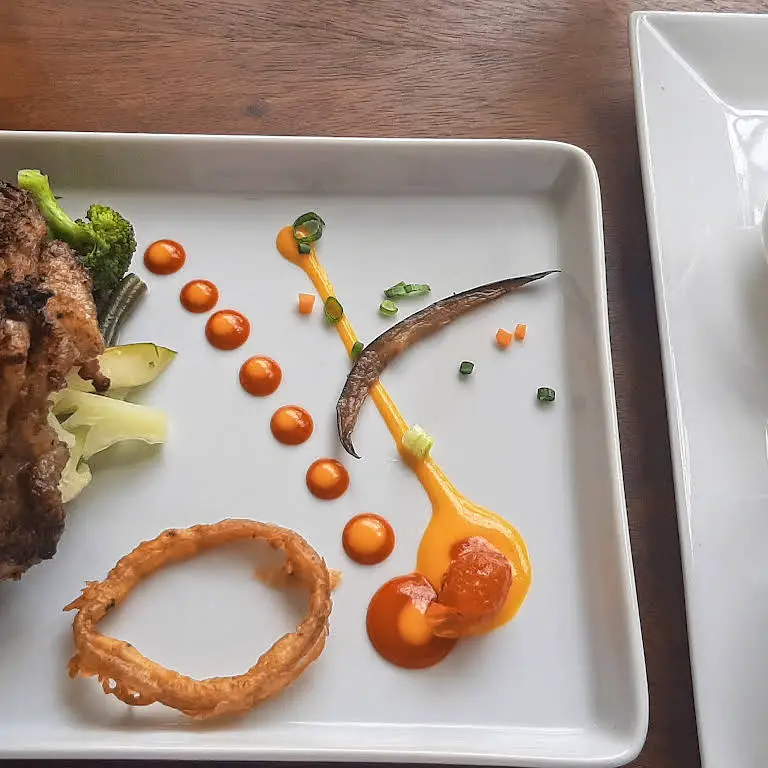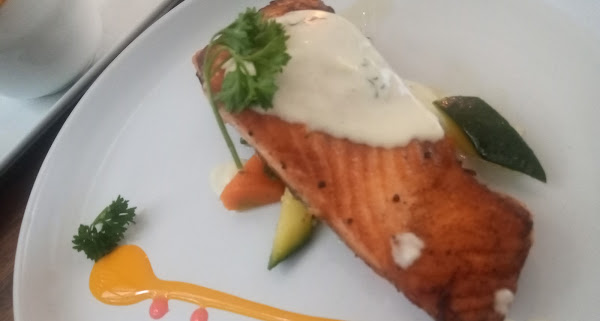 Stonehaven Restaurant Menu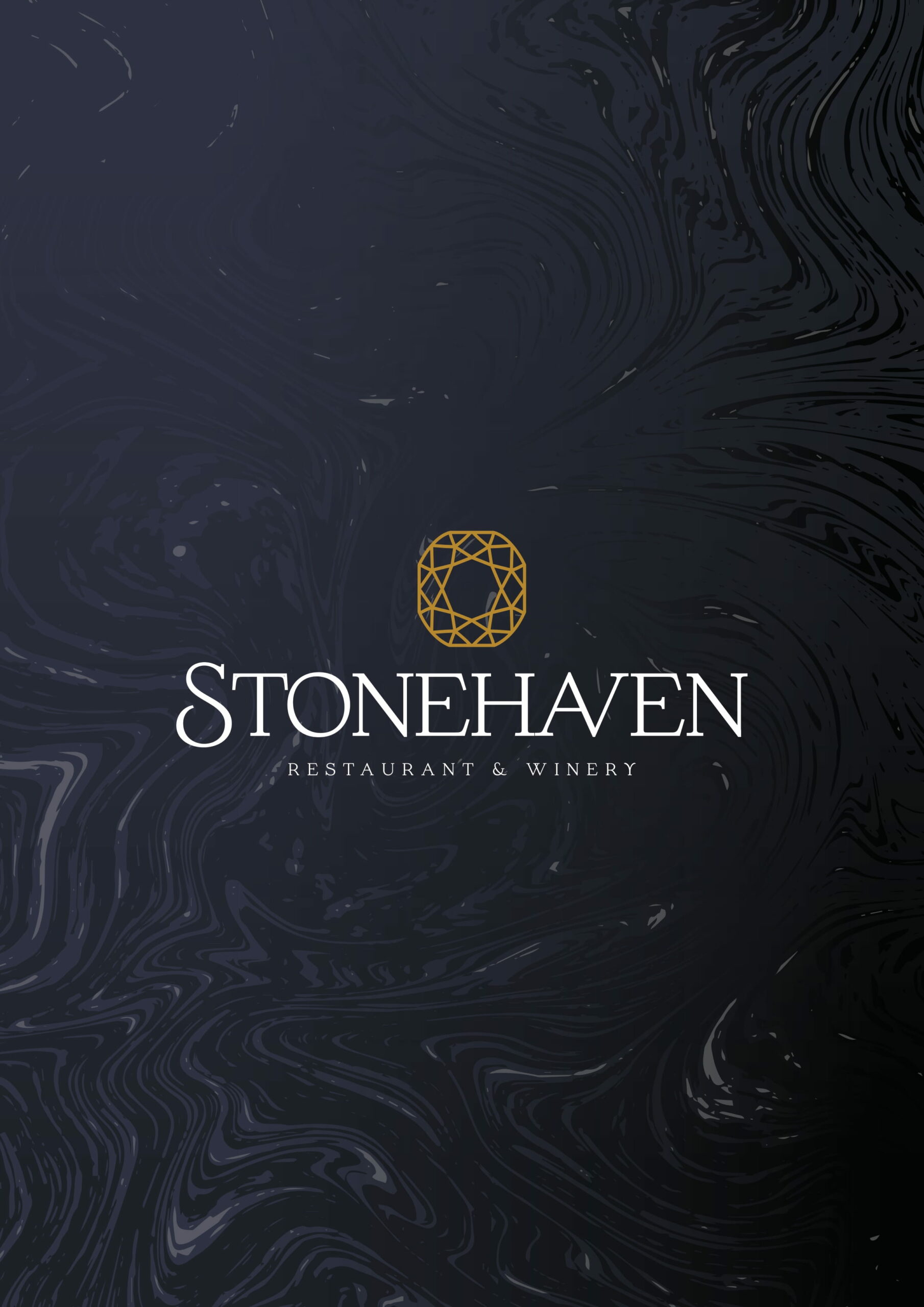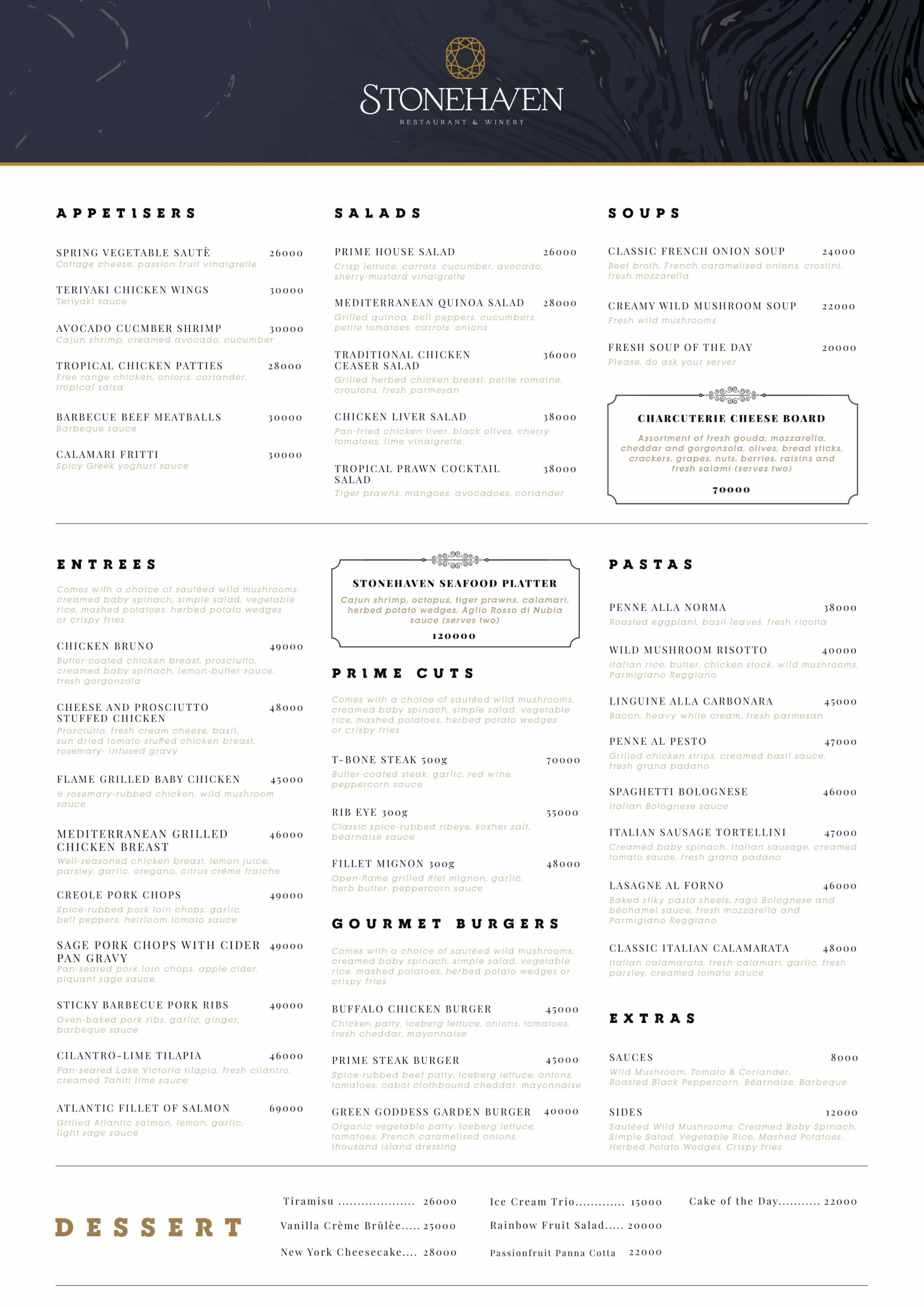 Stone Haven Drinks List
Stone Haven Wine List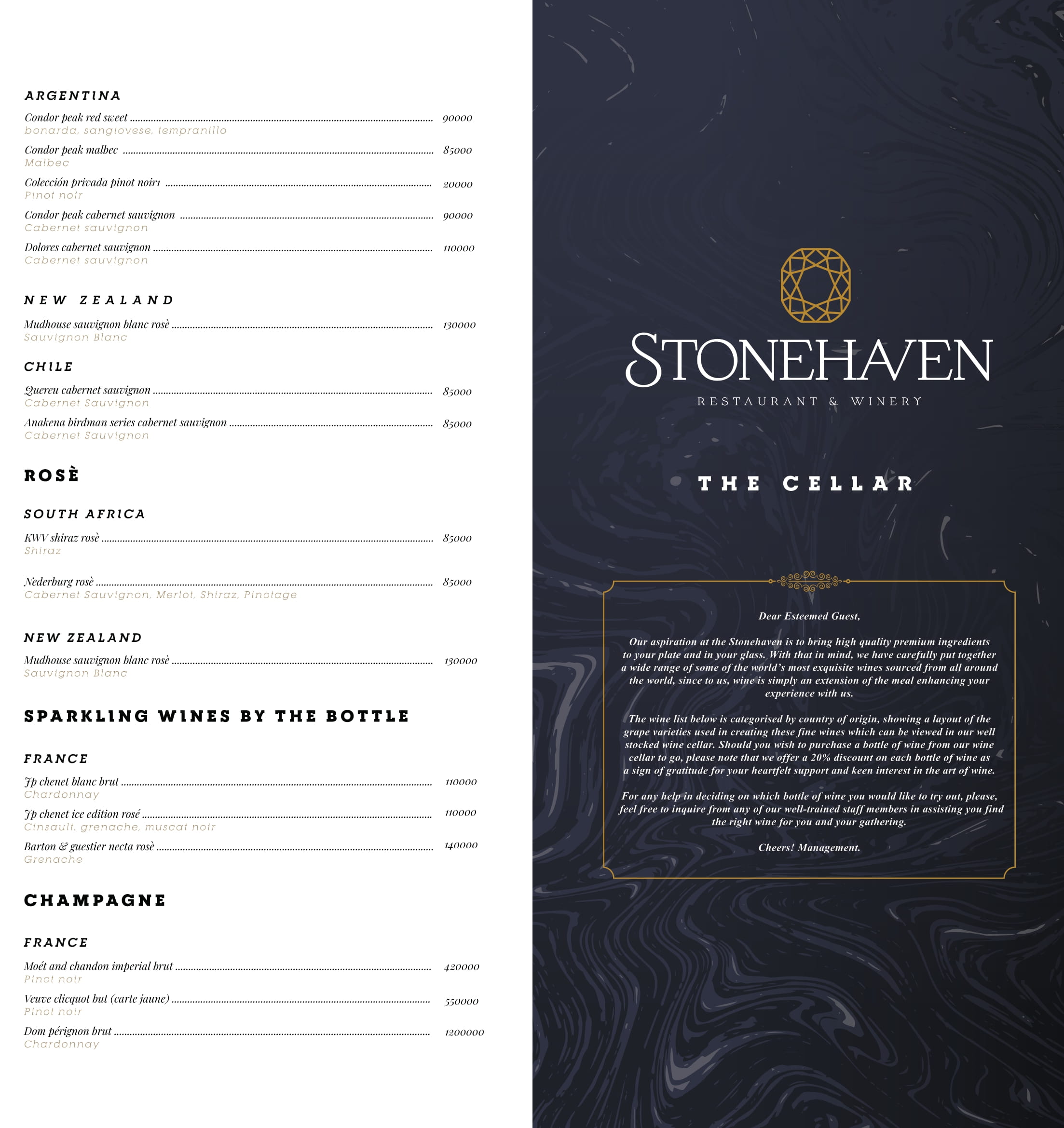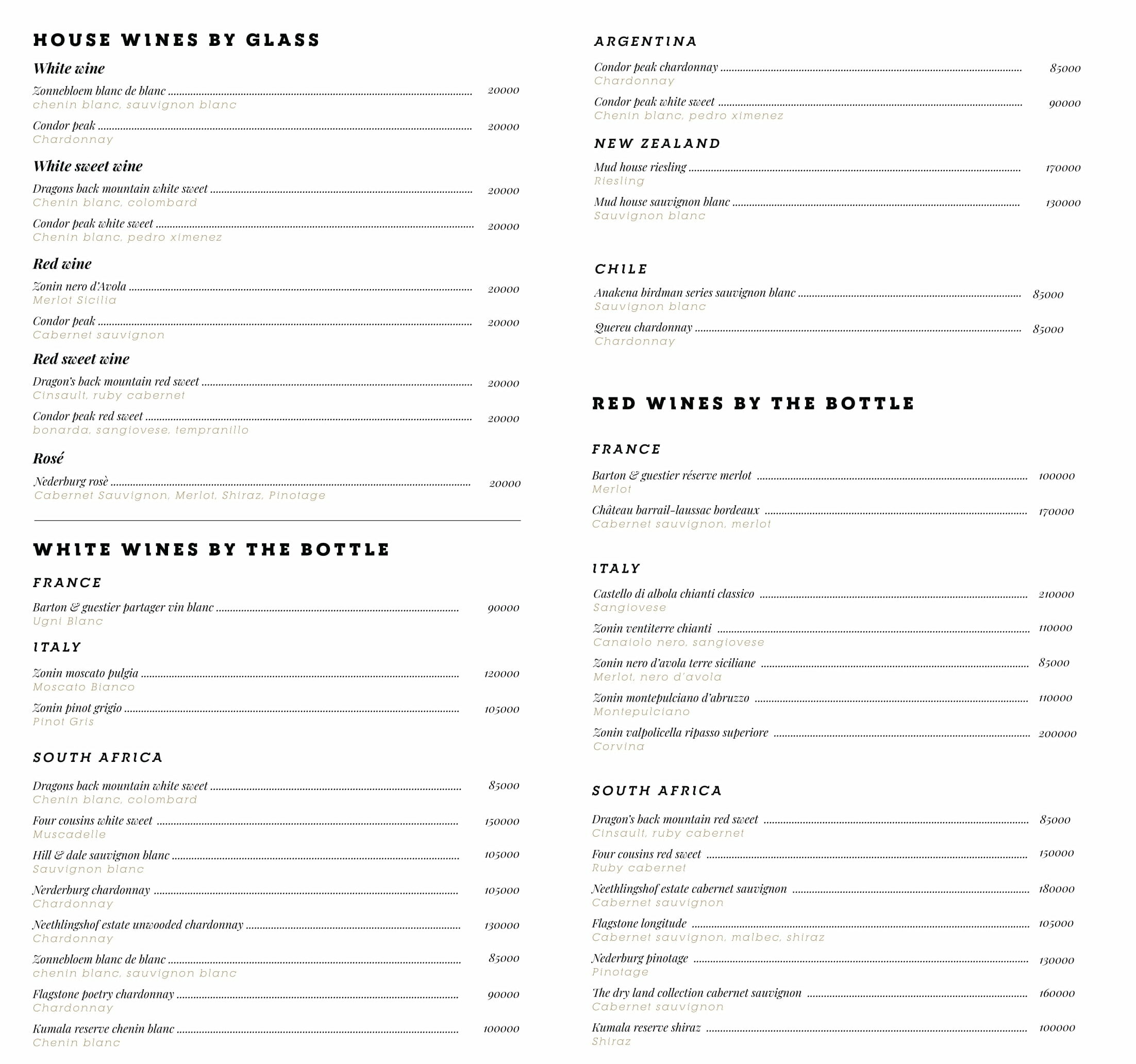 I spent my birthday this year at Stonehaven and oh là là, was it worth all the hype?!
Without even taking into account the beautiful décor and swank ambience, the food on its own was definitely worth its salt.
Personally, I had the Fillet Mignon, which I highly recommend to anyone that asks me. I also had a bite of everyone's meal at the table (except for one), and every bite was delectable.
The only thing for me that fell short of my expectations was the service. The service was prompt and efficient but didn't encourage one to take their time and dine.
Although my party and I were in a celebratory mood and ready to slow dine and enjoy the evening, the waiter who served us tried to rush us.
He requested that we order our drinks AND our starters AND our mains AND whatever else all at the same time so that there wouldn't be a holdup in the kitchen with any of our food.
I had to look around: it was early on a Sunday evening, and the restaurant wasn't particularly crowded. His attitude seemed to say, dine and get it over with, which is not at all the attitude you expect from your waiter when you are in the mood to make an evening of dining.
READ ALSO: Chardonnay Pinot Grigio & More on White Wine
Onomo Restaurant Menu: Saba at Onomo
If you came to this post looking for the menu of Saba, the restaurant at the new Onomo Hotel Kampala, here it is below. You can click anywhere on the menu to expand it. 
Onomo Hotel Food Menu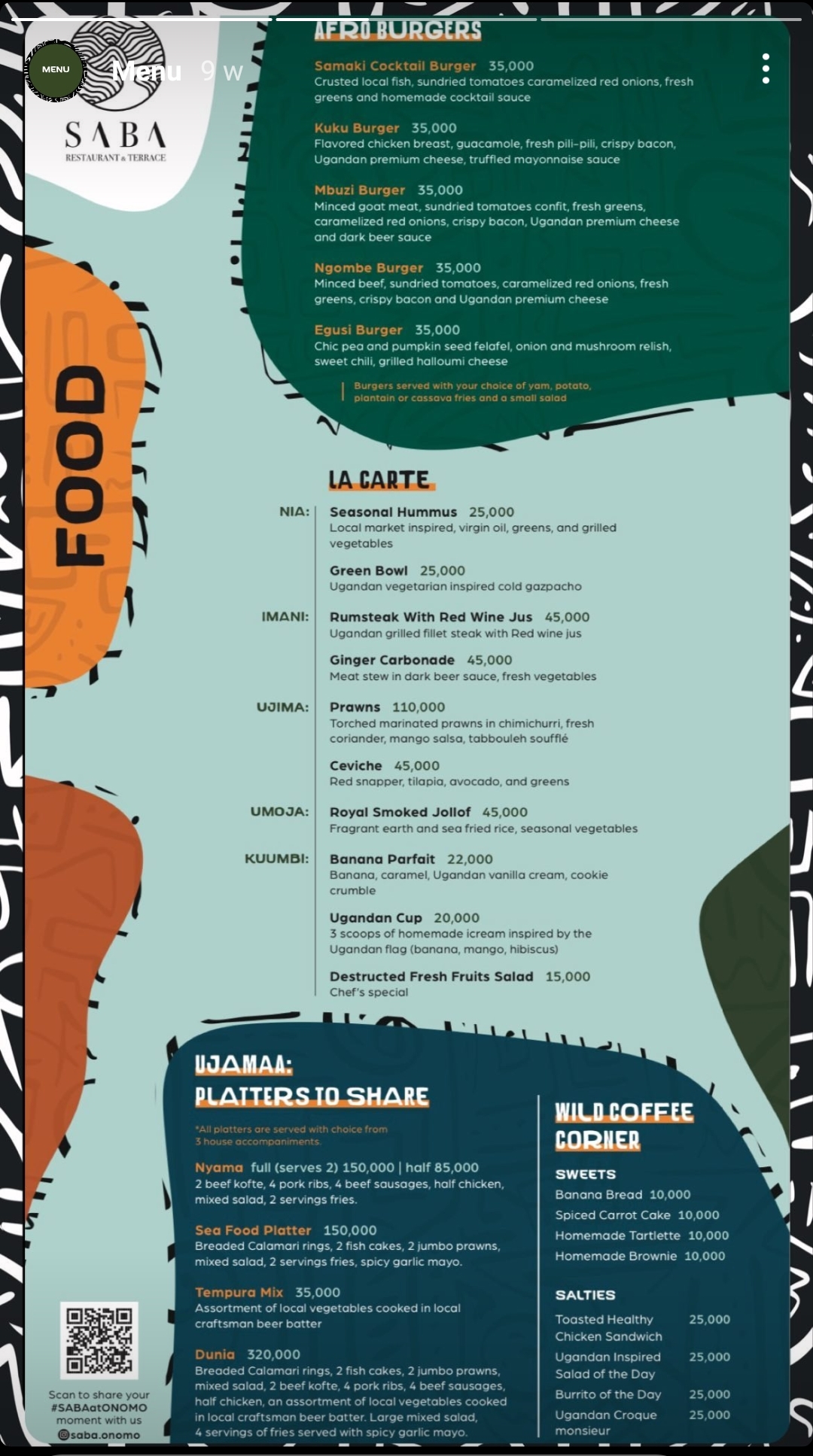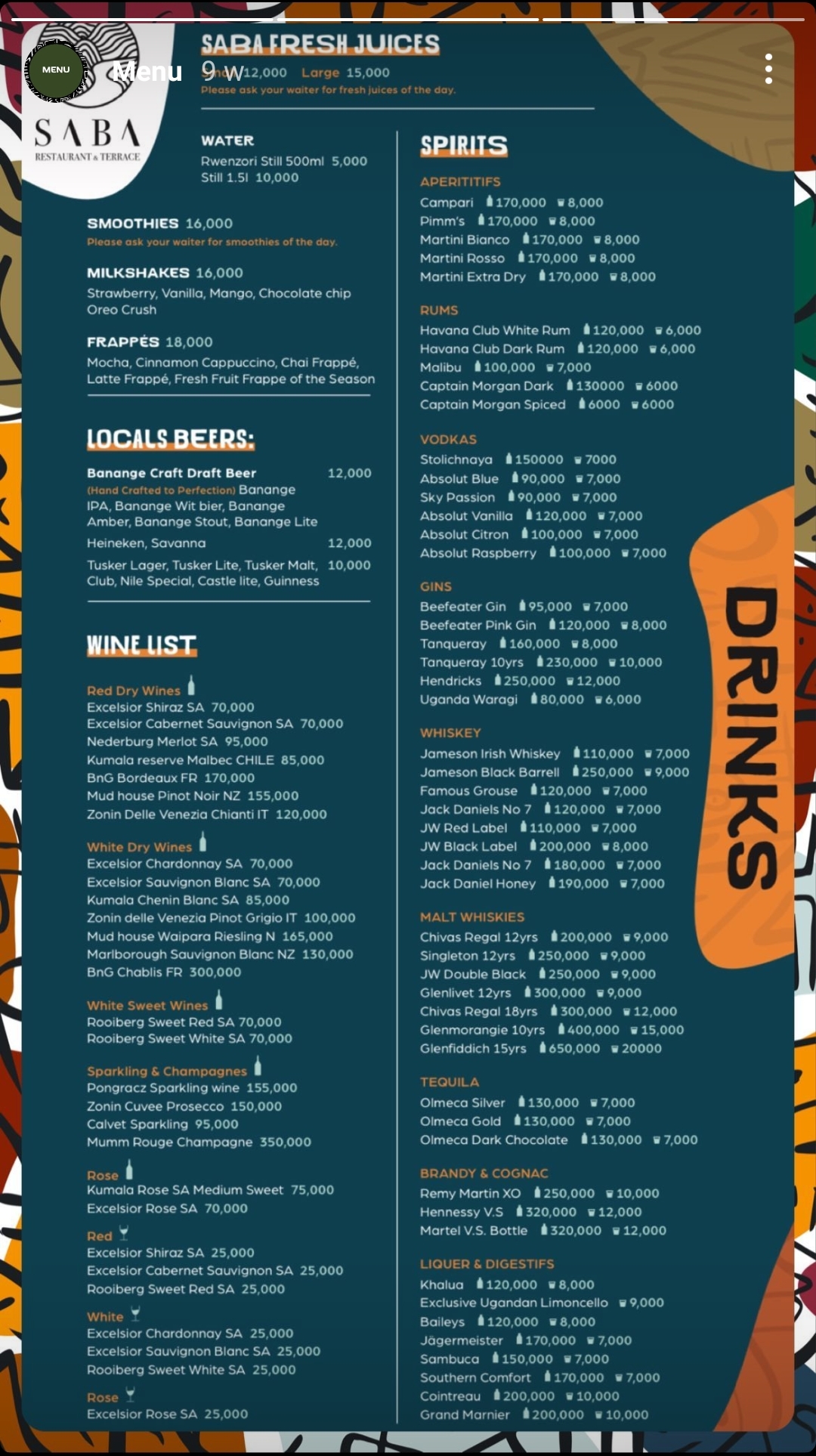 Holy Crepe Menu (Kololo & Muyenga)
Brunch Specials Menu (Holy Crepe Kololo & Muyenga)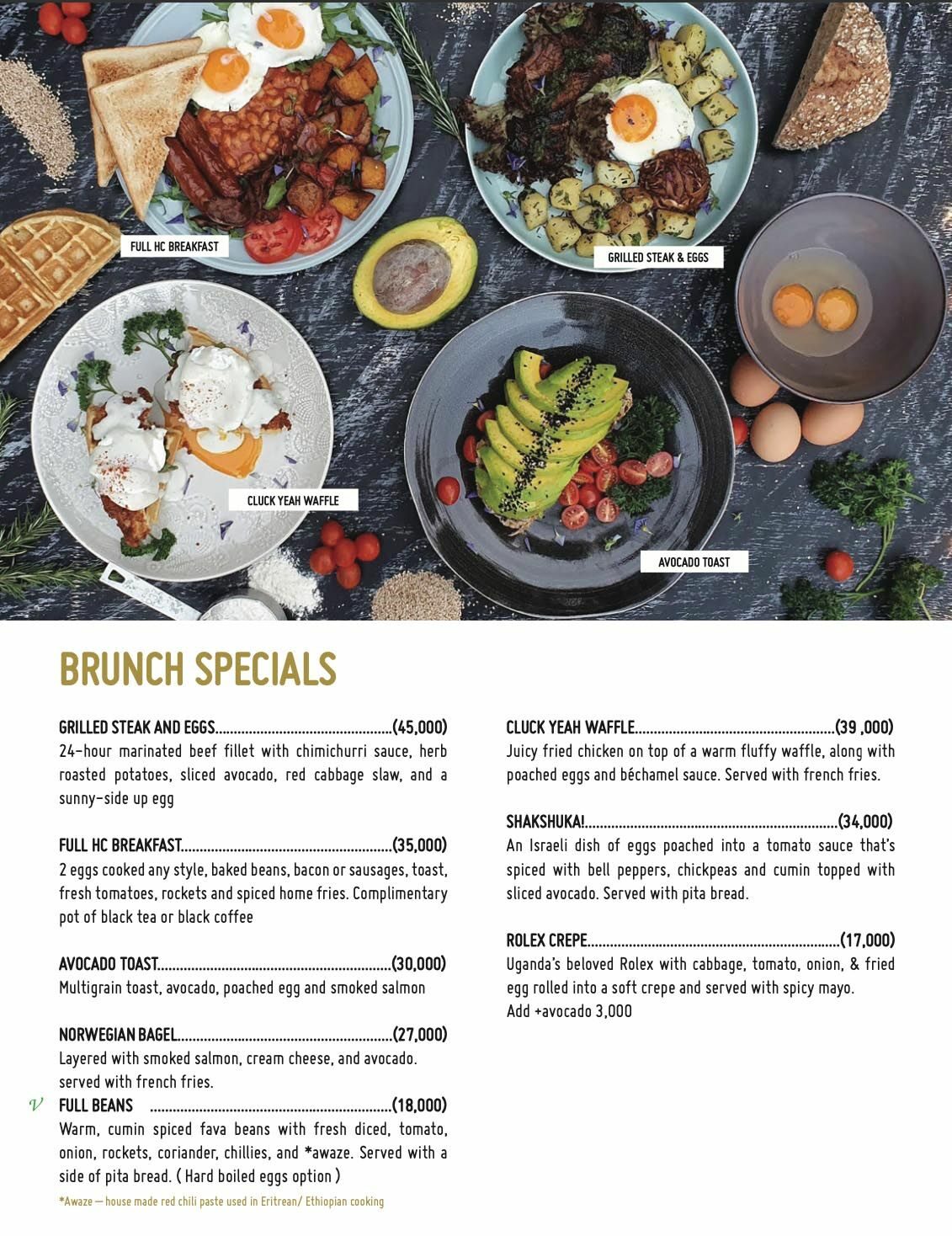 Sandwiches & Burgers Menu (Holy Crepe Kololo & Muyenga)
Holy Crepe Drinks Menu (Kololo & Muyenga)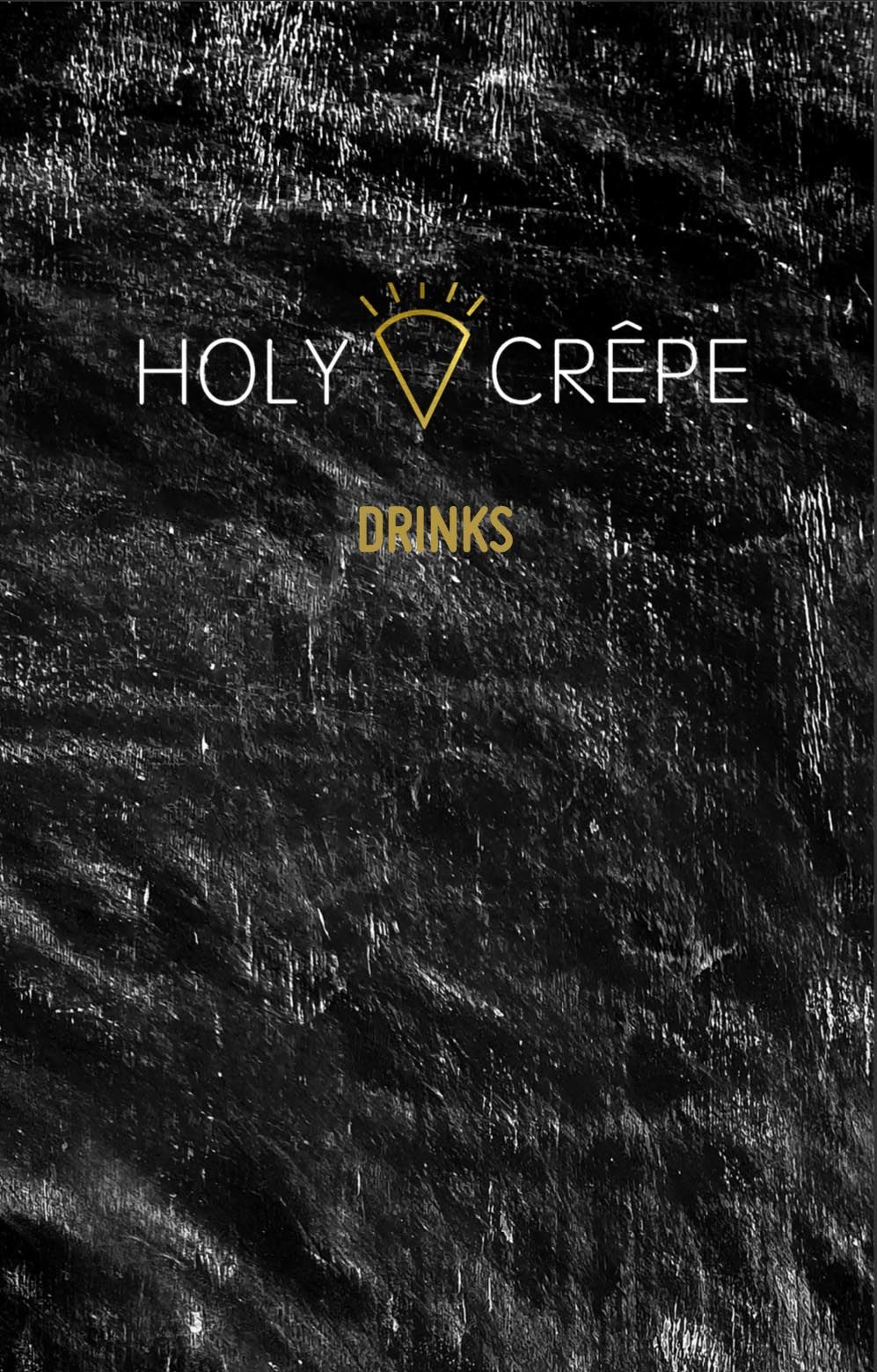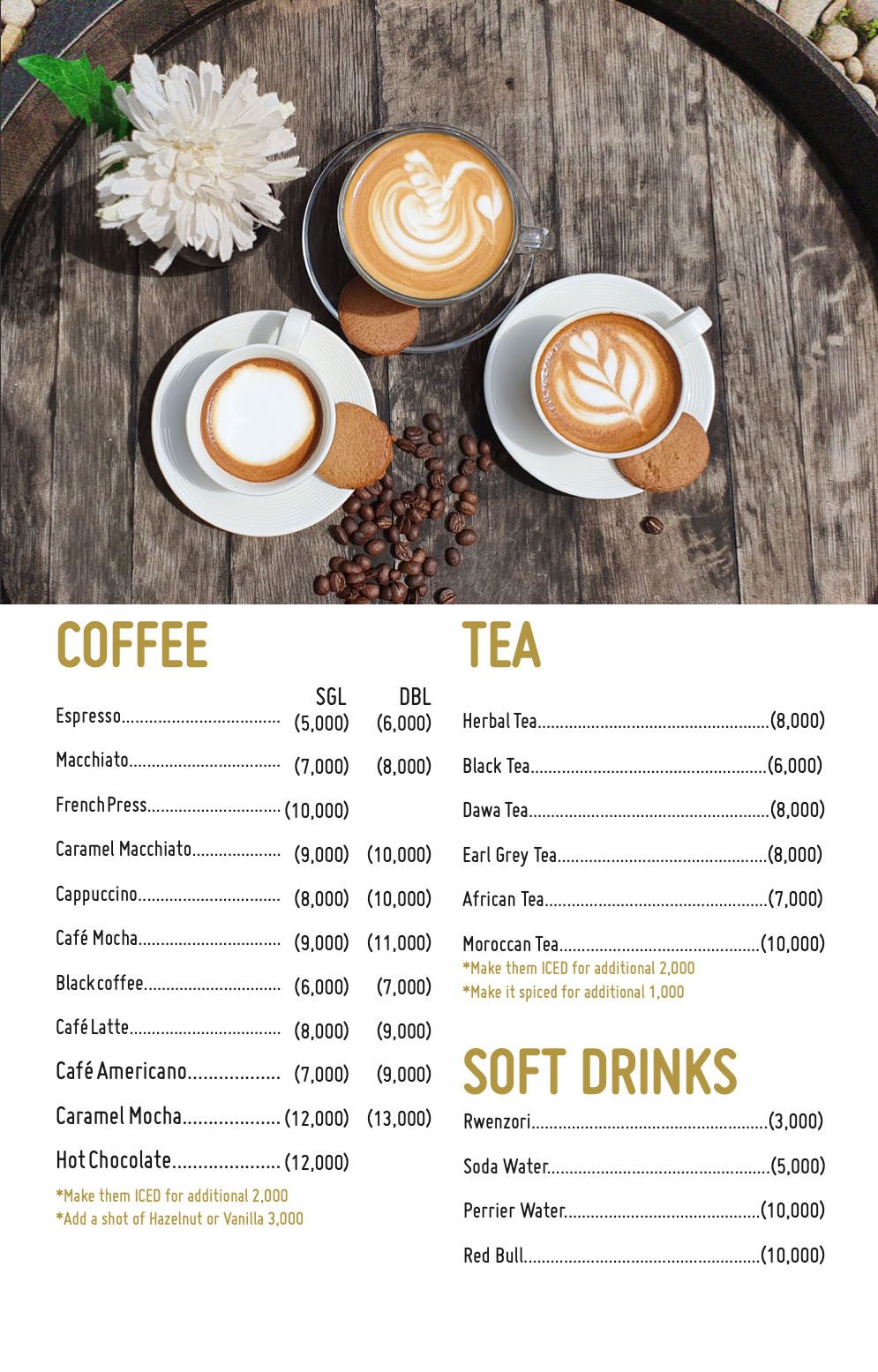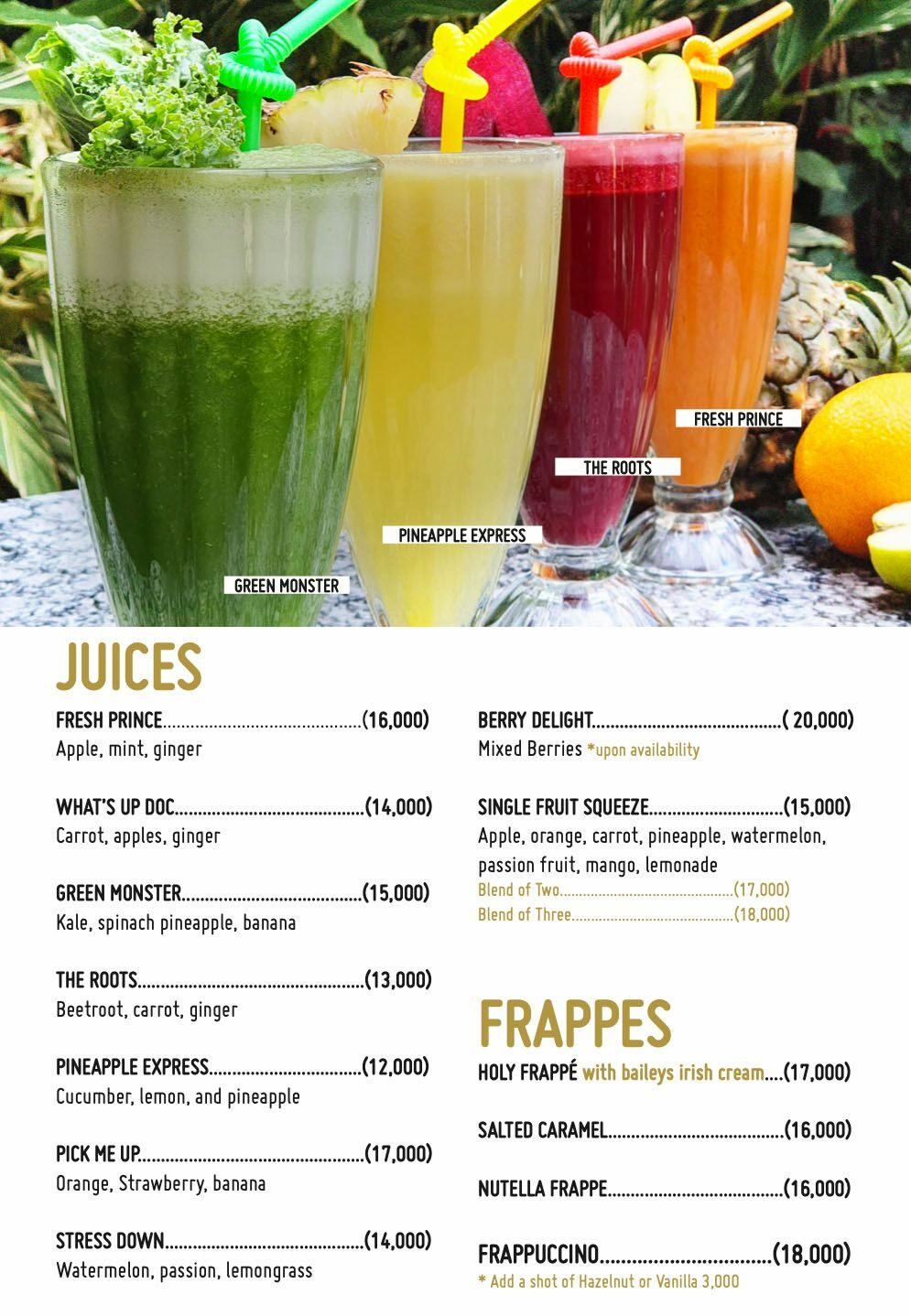 Smoothies & Shakes Menu (Holy Crepe Kololo & Muyenga)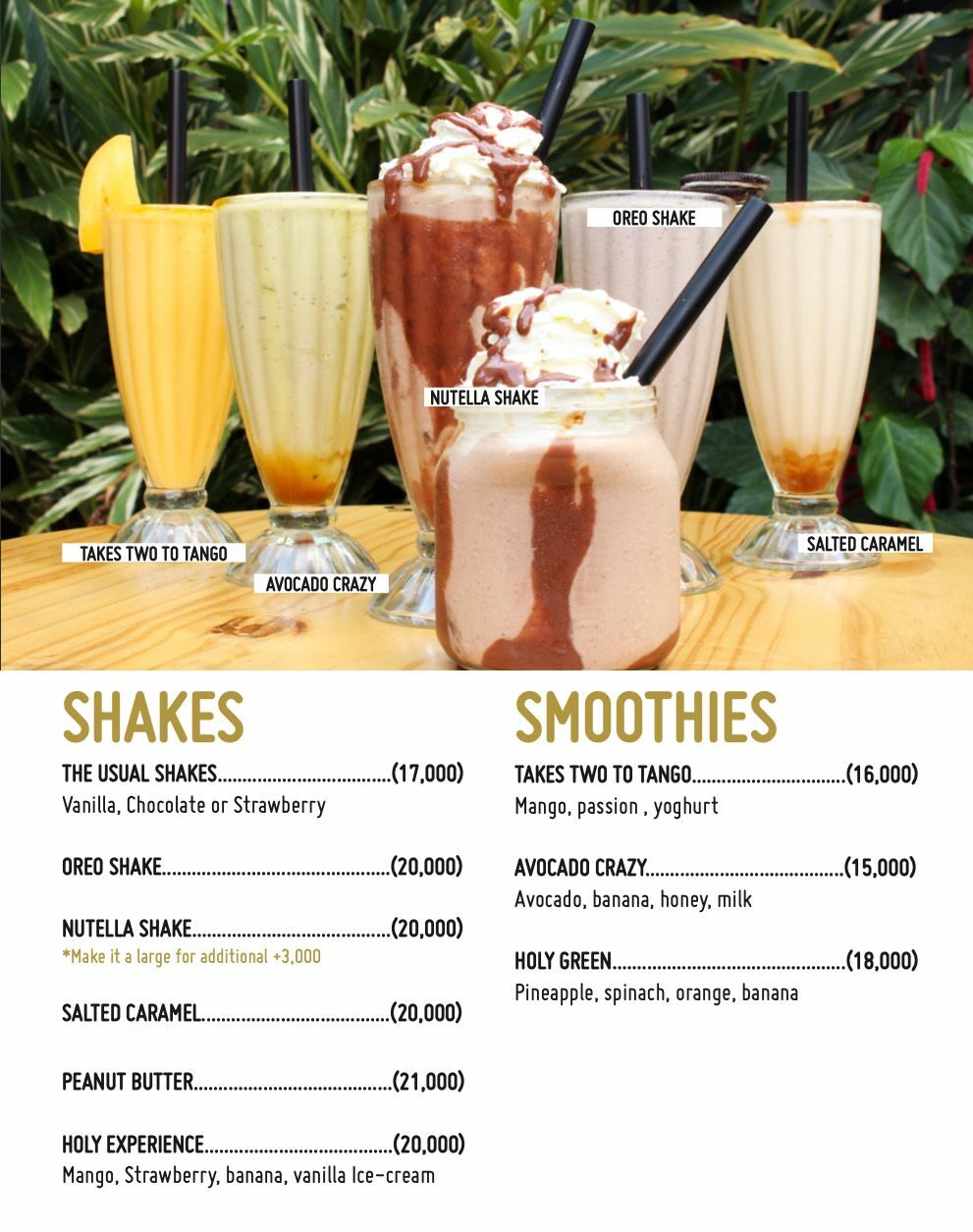 Alcoholic Beverages  Menu (Holy Crepe Kololo & Muyenga)
Holy Crepe Kids Menu (Kololo & Muyenga)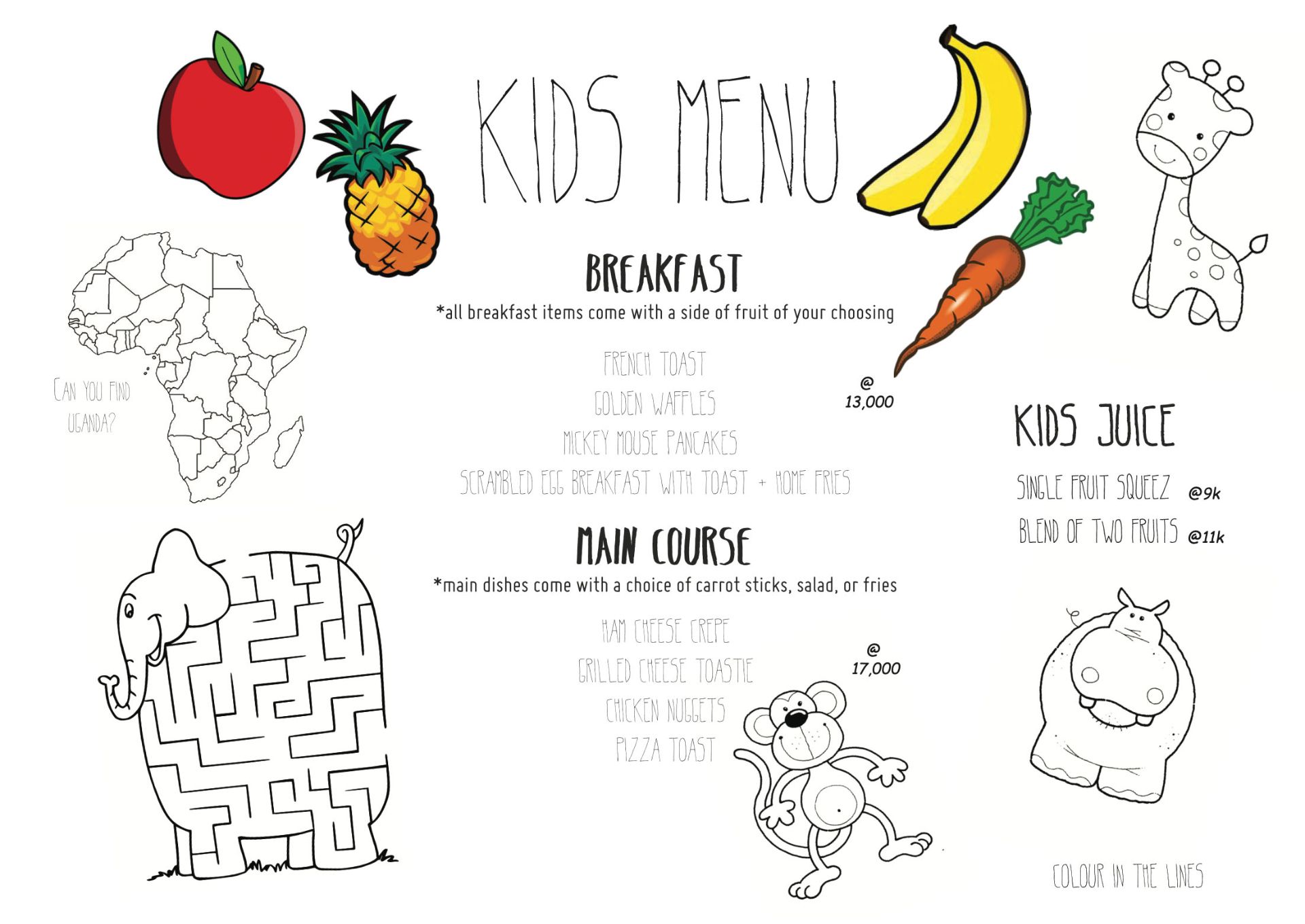 Holy Crepe Muyenga
Holy Crêpe in Muyenga has all the same culinary offerings as Holy Crêpe in Kololo–they share the same menu–but is a very different establishment. 
Most notably, Holy Crêpe Muyenga doesn't have the same stellar views as its sister establishment and is more like a café with a nice outdoor space.
READ ALSO: On Paulo Coelho's Books
The View From Holy Crepe Kololo at Night (See the Holy Crepe Kololo Menu Higher on This Page)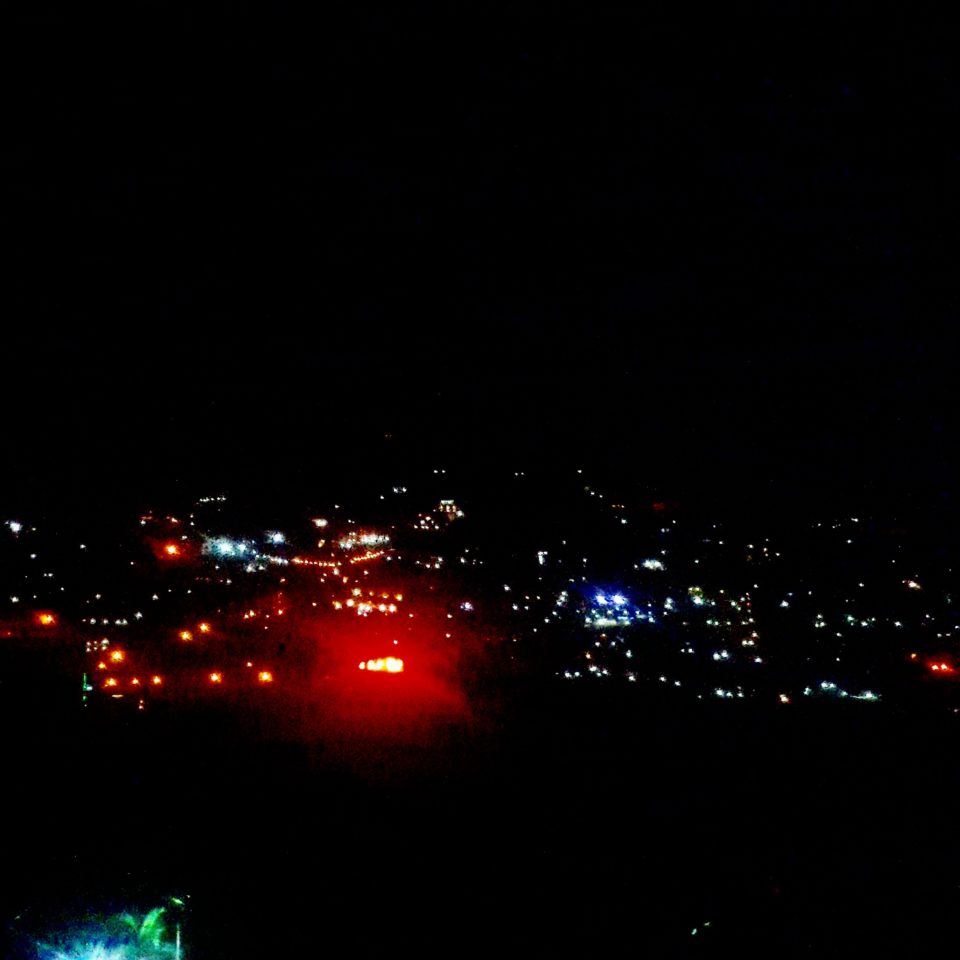 The view from Holy Crepe Kololo by night. Gosh the view at Holy Crepe Kololo is stunning no matter what time you go there!
Wine at Cantine DiVino, Kampala, Uganda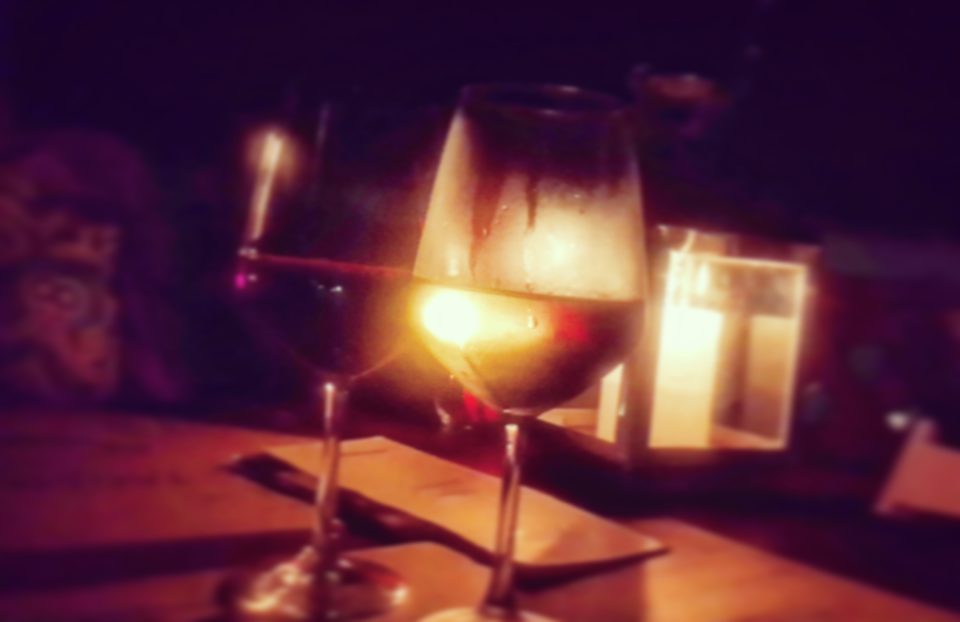 My go-to spot for a nightcap in Kampala is Cantine DiVino in Kololo for some wine and a cheese board topped with delicious cheese. Because my go-to girlfriend for a nightcap drinks red wine while I drink white, this is what our table usually looks like. Can you tell how perfectly chilled my wine is? No better place for a relaxing, quiet heart-to-heart.
Holy Crepe Kololo Menu: Sundae Crêpe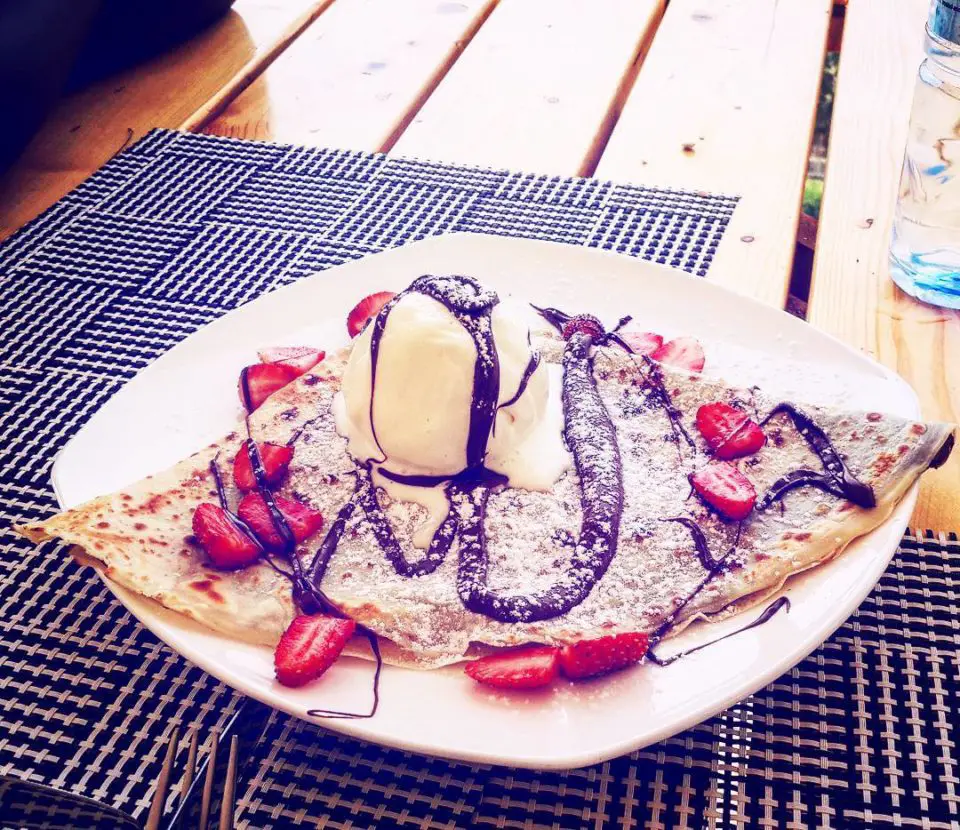 Holy Crepe Kololo, located at The Seventeen Apartment Hotel

on Summit View atop Kololo Hill in Kampala, Uganda, is one of my favorite spots in town for its amazing view and chic intimate environment. The crêpes at Holy Crepe Kololo, though, have me a bit undecided. Their savory crepes are not as luscious as they can be but their Nutella Sundae Crêpe definitely hits the spot! I've gotta do that again sometime soon.
Photo Credit: Stonehaven Faceebook page, Holy Crepe Website, Stonehaven Restaurant & Winery, Ruth Aine