This post is about, among other things, three trendy Kampala restaurants: Stone Haven in Kololo and Holy Crêpe in both Kololo & Muyenga.
Stone Haven Restaurant Kampala
In case you are wondering what or where Stone Haven is, Stone Haven is a new Kampala restaurant and wine bar (though Stone Haven tags itself a winery), located on Malcom X Avenue in Kololo.
Stone Haven opened on May 18, 2021 and is currently all the rage in Kampala.
To see some visuals of their offerings, check out their Instagram page: @StoneHavenKla.
You can check out what kind of food Stone Haven serves (and at what price) in their menu below.
Stonehaven Restaurant & Winery Kampala Photos
Stone Haven Kampala Menu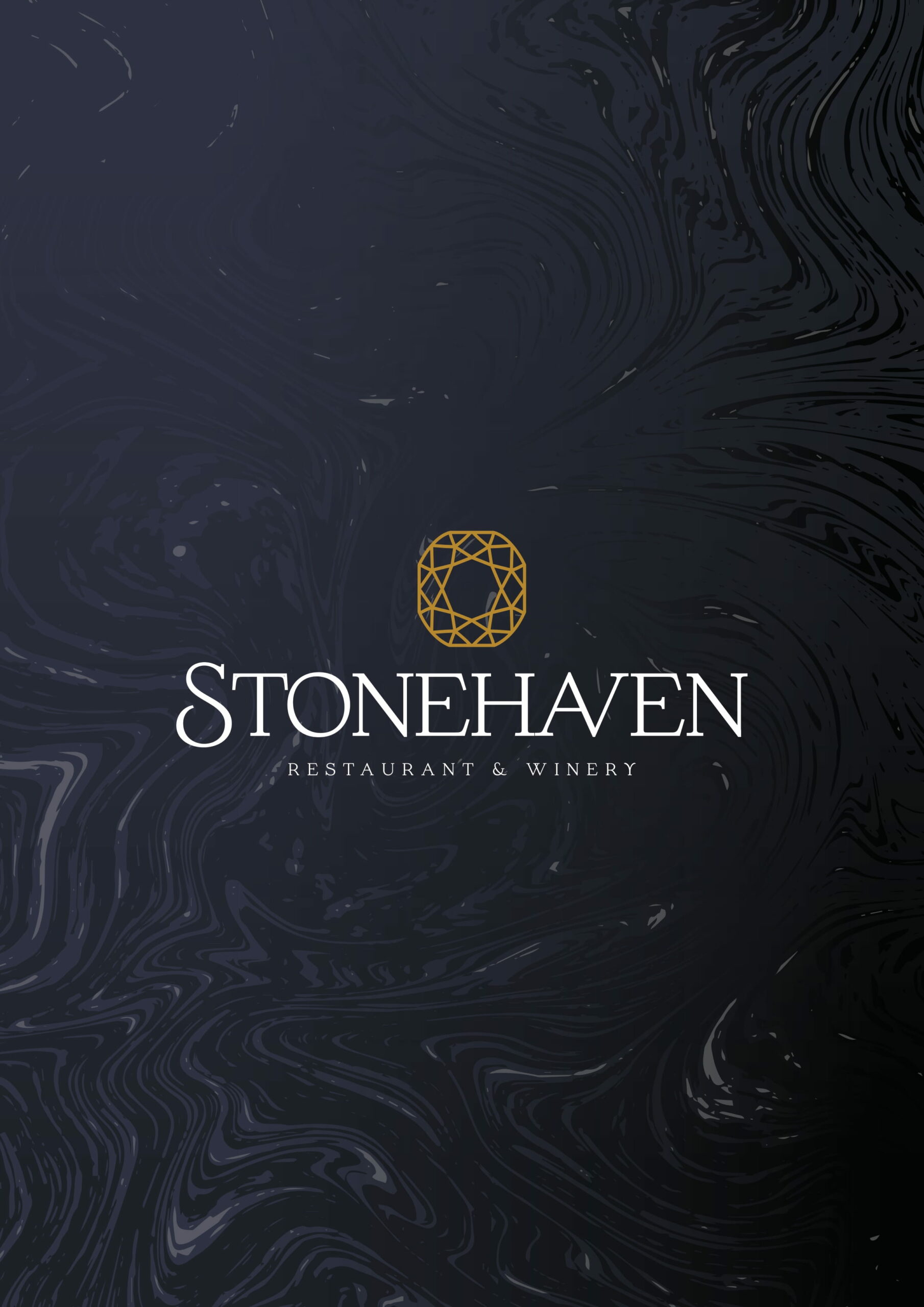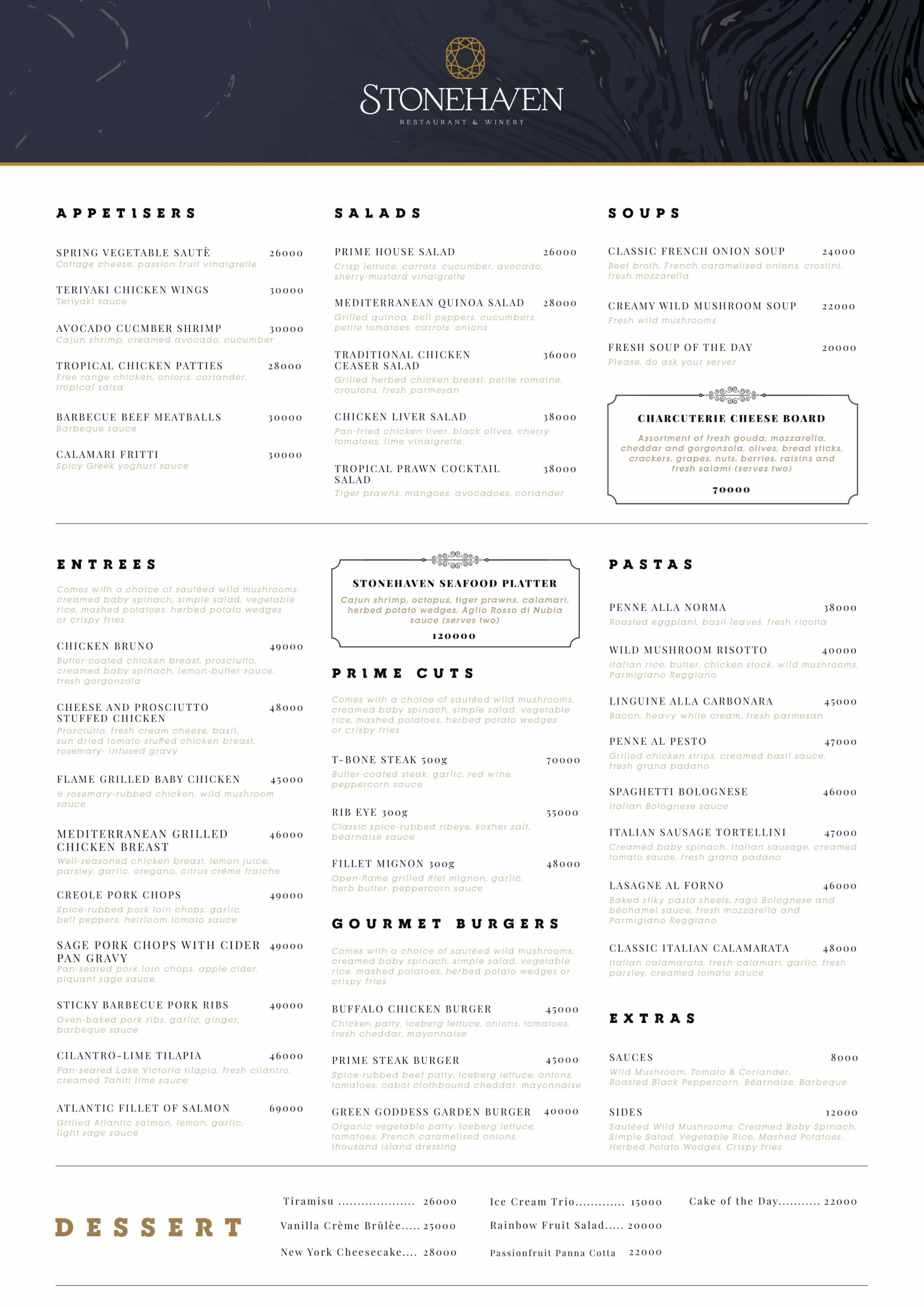 Stone Haven Drinks List
Stone Haven Wine List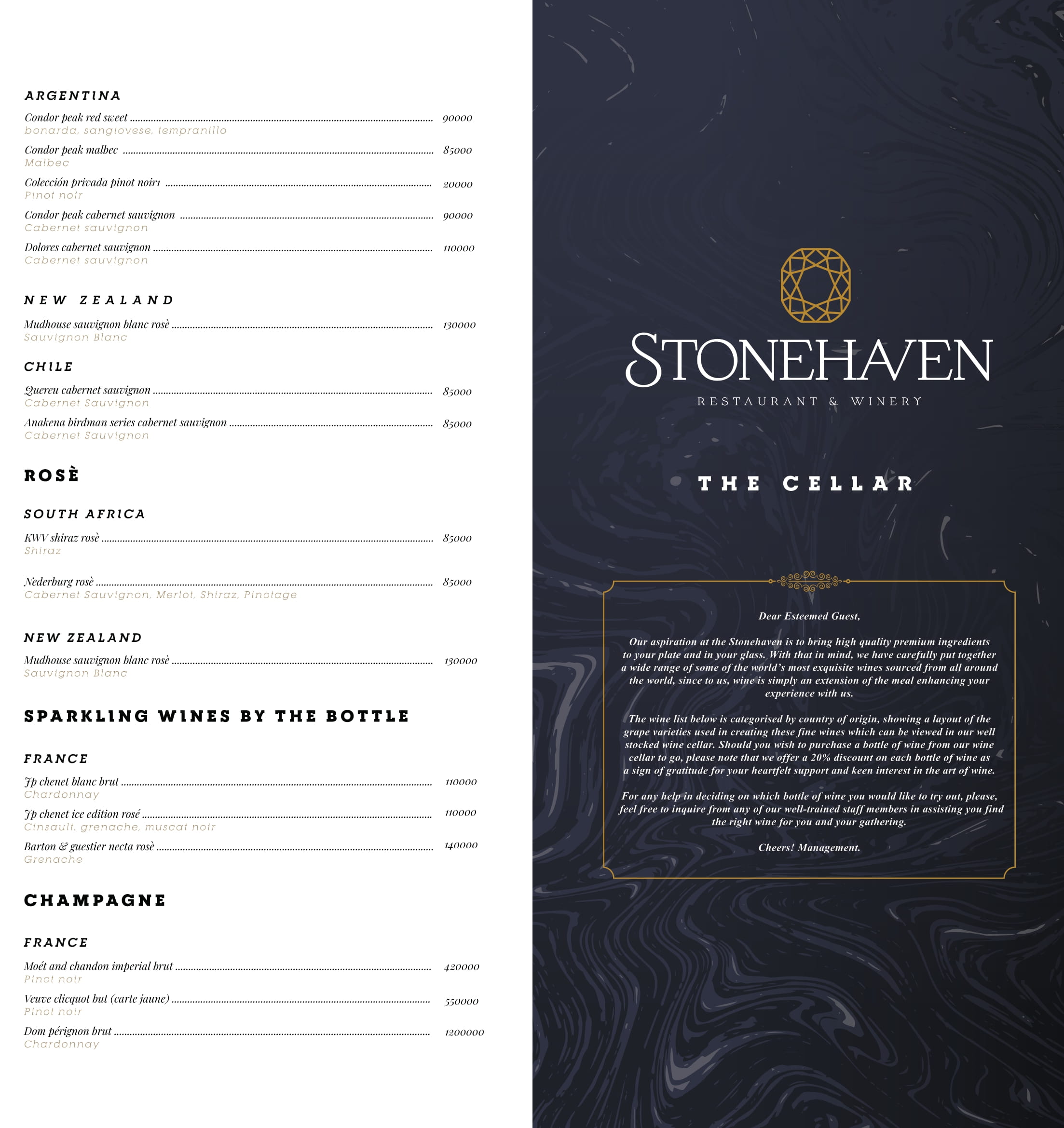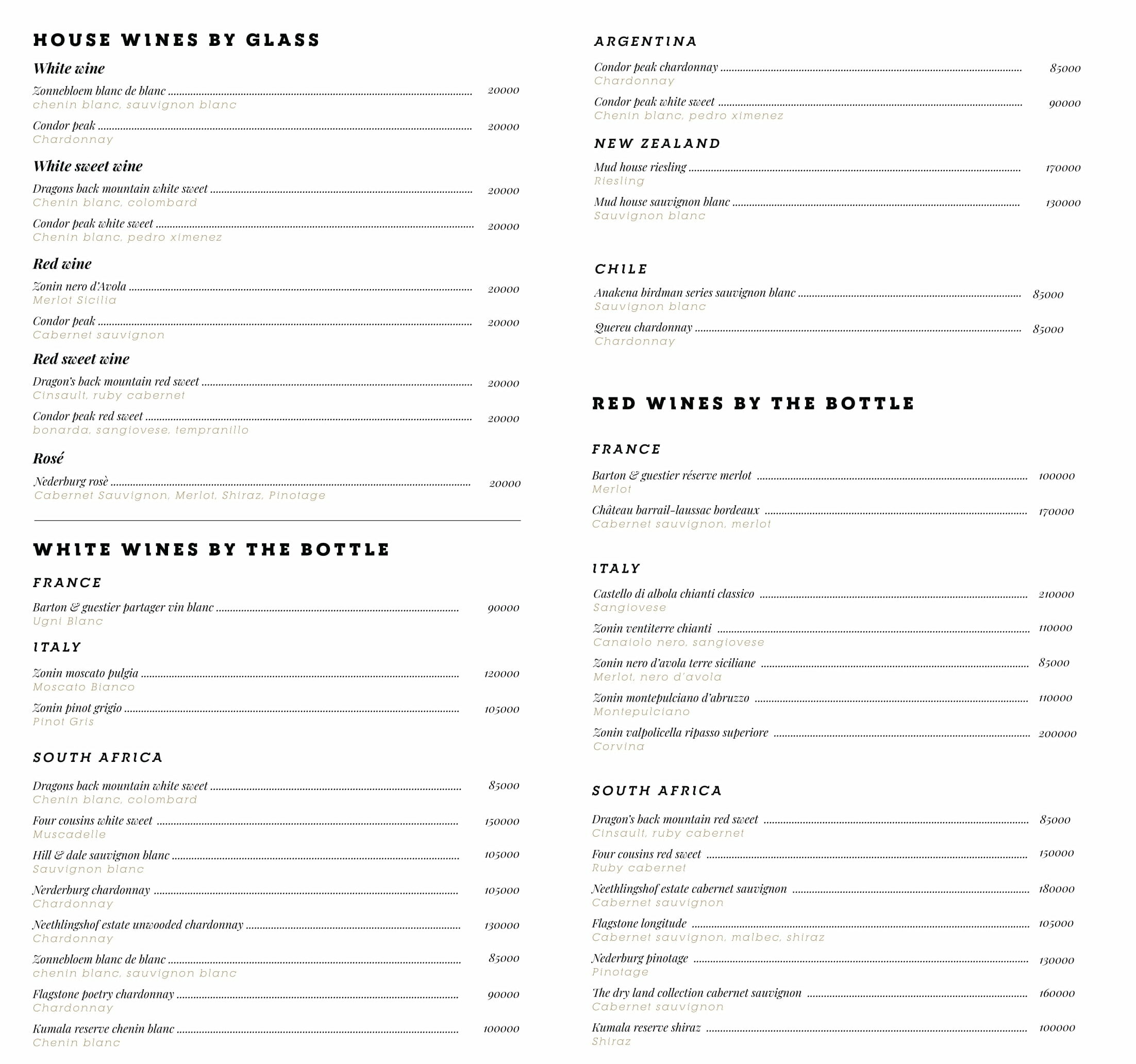 I am yet to go to Stone Haven myself but will at the first opportunity.
Have you been to Stone Haven yet? If so, what was your experience? Please let me know in a comment below.
Holy Crepe Menu (Kololo & Muyenga)
Brunch Specials Menu (Holy Crepe Kololo & Muyenga)
Sandwiches & Burgers Menu (Holy Crepe Kololo & Muyenga)
Holy Crepe Drinks Menu (Kololo & Muyenga)
Smoothies & Shakes Menu (Holy Crepe Kololo & Muyenga)
Alcoholic Beverages Menu (Holy Crepe Kololo & Muyenga)
Holy Crepe Kids Menu (Kololo & Muyenga)
Holy Crepe Muyenga
Holy Crêpe in Muyenga has all the same culinary offerings as Holy Crêpe in Kololo–they share the same menu–but is a very different establishment.
Most notably, Holy Crêpe Muyenga doesn't have the same stellar views as its sister establishment and is more like a café with a nice outdoor space.
---
It's been a fun past three months for me on Instagram.
In case you don't follow me there, today I'd like to share some highlights from my Instagram gallery from that period.
In this post, you'll see 33 of my most liked Instagram pictures and videos from the last three months.
They include sunset pictures, pictures of delicious and interesting food (like the fantastic crêpes at Holy Crepe Kololo in Kampala), as well as pictures of some great books I've read recently.
I hope you enjoy them!
With no further ado, here they are.
READ ALSO: Flights to Dar es Salaam & Mbudya Island
33. Food at the Swedish Community Lucia Celebration in Dar es Salaam, Tanzania
On the morning of Lucia Day (December 13), the children in a Swedish family will often wake their parents with a breakfast of lussekatter (saffron buns), pepparkakor (gingerbread cookies) and glögg (hot spiced wine). The kids will be dressed in their special Lucia costumes and they'll sing Lucia songs. The songs are often about Christmas, joy and the coming of lighter days.
This was the lussekatter and glögg station at the Lucia celebration in Dar es Salaam, Tanzania. The glögg was pretty cool and had nuts and raisins in it.
32. A Tree Grows Around the Ruins of the Great Mosque of Kilwa, Kilwa Island, Tanzania
A tree grows around the ruins of the Great Mosque of Kilwa whose earliest parts were built in the 11th-century, i.e., the Middle Ages. Until the 16th century, the Great Mosque of Kilwa was the largest mosque in sub-Saharan Africa.
Getting ready to go for a game drive, Saadani National Park, Tanzania
A pride of lions lazily hanging about, Mikumi National Park, Tanzania.
Lunch at Saadani National Park, Tanzania.
This boozy lunch could only have taken place in one country: Tanzania. Chips mayai (a french fry omelet), quintessential Tanzanian street food, accompanied by Fanta orange spiked with Konyagi, "The Spirit of the Nation". Never heard of Konyagi before? Check out my review of Konyagi here.
28. Sanyu & MoRoots For the Children Concert, Kampala, Uganda
One of the best musical events I attended last year was the Sanyu & MoRoots "For the Children" Rotary fundraising concert held at the Serena Hotel in Kampala. It was a grand production, with amazing attention paid to detail. I love the scope of genres that these two ladies performed. And the talent…aye aye aye!
27. Chittick House, Kilwa, Tanzania
This house, now in ruins, found on the Island of Kilwa, was built by Neville Chittick, a British archaeologist who pioneered the study and conservation of the ancient settlement of Kilwa. He used this house as a base when he worked there.
Chittick was Tanzania's first Conservator of Antiquities. He led teams of researchers in training and excavation programs in Kilwa from 1958 to 1965. He helped develop a strong tradition of archeological study in Tanzania.
READ ALSO: 36 Great Places to Stay in Stone Town, Zanzibar
26. The Three Dikgosi Monument, Gaborone, Botswana
You could swear these were just three men in deep conversation, and that is what this monument, the Three Dikgosi Monument in Gaborone, Botswana, is meant to evoke.
The Three Dikgosi (Chiefs) Monument was erected in 2005 on the occasion of the 39th anniversary of Botswana's Independence. The monument commemorates three Setswana chiefs (including the great-grandfather of Botswana's current president), who in 1895 traveled to Great Britain to request that the area now known as Botswana not fall under the rule of Cecil Rhodes.
Were it not for these three chiefs, Botswana would likely not exist as a separate entity today and would instead be part of her neighbors Zimbabwe and/or South Africa.
Read more about Gaborone and Botswana in my Guide to Gaborone.
25. Books by Chimamanda Ngozi Adichie
It was great fun reading these books last year. A big fan of Chimamanda Ngozi Adichie's, I had watched her TEDTalks, listened to interviews she'd given, read articles she'd written, but never read any of her books. Find out what I thought of these books when I finally did in Chimamanda Ngozi Adichie: Americanah & Half of a Yellow Sun (clue: I was pulling all-nighters just because I couldn't put the books down—the books were really good!).
READ ALSO: Hell Archives & Other Books by Paulo Coelho
24. – 23. Food
These cold raw oysters served on ice at the Ocean Basket in Gaborone, Botswana were a sheer delight. I hadn't had raw oysters in over 26 years and they took me right back to happy childhood memories. With a squeeze of lemon and a quick slurp, they burst in my mouth with the taste of the sea. Glorious! (To which the person I was having lunch with asked: why would anyone ever want anything to taste like the sea? 😂😂) Read more about Gaborone, Botswana in my Guide to Gaborone.
The Lucia celebration in Dar es Salaam was not only about children singing and light processions. We got to sample typical Swedish Christmas fare too.
This delicious potato gratin made of potatoes, anchovies, and cream—you couldn't tell there were any anchovies in it—is known as Jansson's Temptation, or Janssons Frestelse (in Swedish). It is said to have been named after Pelle Janzon, a food loving Swedish opera singer of the early 1900s.
Jansson's Temptation is a classic Swedish dish traditionally served before guests leave to ensure that during their cold journey home they have something warm inside them.
22. – 19. Shots Taken in Tanzania
Sunrise as seen from Saadani Park Hotel located just outside Saadani National Park, Tanzania
I love the chalkboard walls of the bathroom at Vino Wine Bar in Dar es Salaam, Tanzania. Beyond the pleasure of writing deep wine-inspired truths is finding the deep wine-inspired wisdom left behind by your friends. Good one, @ngasuma!
Clear skies, Saadani National Park, Tanzania
The Old Fathers' House at the Holy Ghost Mission in Bagamoyo, Tanzania was built around 1872 and was under renovation when this picture was taken. The Holy Ghost Mission in Bagamoyo was started by the Catholic Holy Ghost Fathers. The church they built in 1872 is reportedly the oldest church on mainland East Africa. Today, the mission houses an awesome museum documenting history from the 19th/20th-century Swahili coast and East Africa as a whole. Each time I visit (and I have been many times), I learn something new.
This building was built in the local style of the time with mangrove wood floors and roof, and coral stone walls of a precolonial style of architecture. It has open arches on its periphery and has no resemblance to the German colonial architecture so common elsewhere in Tanzania.
18. ORS Olive Oil Edge Control
I was a late comer to the edge control party, but when a mandatory microbraid hairstyle worn when I was my cousin's maid of honor ripped out my edges, I needed to find a solution to stop my raggedy edges from making all my natural hairstyles look unkempt. This was the solution for me, and I have NEVER looked back. It's now one of my staple hair care products. Find out more about it here.
17. Bomani Beach Bungalows, Bagamoyo, Tanzania
Every year, for my birthday, I have only one request of those who want to celebrate it with me: take me to a place I have never been before.
My mother and brother scored well with this place: Bomani Beach Bungalows in Bagamoyo, Tanzania.
I had been right next to this place before but had no idea it offered such beautiful views. For other pictures taken at Bomani Beach Bungalows, check out Ngorongoro Sopa Lodge & 35 Other Photos Liked by My Instagram Followers
16. Headwrapping Skills
She was all dressed up to celebrate her last born's 32nd birthday. Who did her headwrap? Yours truly. #SkillsLearnedInWestAfrica
15. Shuka at Goat & Kachumbari, Kampala, Uganda
I am still dreaming about this copper-colored @shukauganda necklace that I saw at a Goat & Kachumbari event held last year at @yasigi_beergarden in Kampala, Uganda. Why was I being budget-wise that day?! 😢
14. – 13. More Shots Taken in Tanzania
Saadani National Park is the only wildlife conservation area in Tanzania that borders the ocean. It is surreal to wake up to sunrises like this and then go for a game drive later in the day. Only two and a half hours to the park's gates from Dar es Salaam (when I drive like a fiend), it amazes me why more people in Dar es Salaam don't visit Saadani more often.
In the tropics, there is nothing like an outdoor poolside garden party with lights in the trees to signal that the holiday season is truly upon us. It'd been a long time since I'd been to one of these, and I absolutely enjoyed it.
12. AidChild's Equator Café & Gallery, the Equator, Uganda
For many travelers on the Masaka-Mbarara highway in Uganda, the traditional stop for food, drinks, and a bathroom break near Masaka is Highway Takeaway next to the Total station. My new favorite place to stop, though, is at AidChild's Equator Café & Gallery, located near the Equator in Uganda, where you can get some guacamole and chips, good food in general, peruse BEAUTIFUL local crafts, buy books about Uganda, take photos at the Equator marker, and just chillax in a beautiful environment.
11. The View From Holy Crepe Kololo at Night (See the Holy Crepe Kololo Menu at the Top of This Page)
The view from Holy Crepe Kololo by night. Gosh the view at Holy Crepe Kololo is stunning no matter what time you go there!
10. Wine at Cantine DiVino, Kampala, Uganda
My go-to spot for a nightcap in Kampala is Cantine DiVino in Kololo for some wine and a cheese board topped with delicious cheese. Because my go-to girlfriend for a nightcap drinks red wine while I drink white, this is what our table usually looks like. Can you tell how perfectly chilled my wine is? No better place for a relaxing, quiet heart-to-heart.
9. Trees in Mikumi National Park, Tanzania
I never tire of this picture: a baobab tree in Mikumi National Park, Tanzania. Read more about my visit to Mikumi National Park here.
8. The View from Sawasdee Restaurant, New Africa Hotel, Dar es Salaam, Tanzania
My favorite view of Dar es Salaam harbor for the longest while has been the view from Level 8, at the Hyatt-Regency Dar es Salaam, The Kilimanjaro hotel. And then I saw this one from Sawasdee, at New Africa Hotel. How had I lived in Dar for almost 8 years, hung out at the New Africa Hotel several times, and never known about this gorgeous view?
7. Yasigi Beer Garden at Sunset, Kampala, Uganda
I rarely drink beer, but the one time you're sure to see me drink beer is when I go to a micro-brewery like Sierra in Nairobi or this one, Yasigi Beer Garden in Kampala, Uganda. I can't believe I just came back from a month-long Christmas break in Kampala and didn't go to Yasigi even once. (You can be sure it wasn't for lack of trying! :-/)
READ ALSO: Tanga, Tanzania: 10 Pictures Taken in & Around Lushoto
6. Holy Crepe Kololo Menu: Sundae Crêpe
Holy Crepe Kololo, located at The Seventeen Apartment Hotel

on Summit View atop Kololo Hill in Kampala, Uganda, is one of my favorite spots in town for its amazing view and chic intimate environment. The crêpes at Holy Crepe Kololo, though, have me a bit undecided. Their savory crepes are not as luscious as they can be but their Nutella Sundae Crêpe definitely hits the spot! I've gotta do that again sometime soon.
5. Sunset at the Jetty of the DoubleTree by Hilton Hotel Dar Es Salaam—Oyster Bay, Tanzania
Sunset seen from the jetty of the DoubleTree by Hilton Hotel Dar es Salaam—Oyster Bay in Dar es Salaam, Tanzania. Merry Christmas y'all! 🙂
READ ALSO: Mount Kilimanjaro Pictures & 21 Other East African Photos.
4. Korean Food at Oktopbang Restaurant in Oysterbay, Dar es Salaam, Tanzania
Having Korean food for the first time not at a school UN Day under the careful tutelage of my sino-French friend Iris. Here, we were having a hot seafood soup. I couldn't wait to pounce on that crab claw!
3. Goretti's Pizzeria & Bar, Entebbe, Uganda
Despite Kampala being on the shores of Lake Victoria, I have not had many good waterside experiences there. (What you need to check out though is Lakeside Escape in Mukono. You can thank me later! 🙂 ). In search of just that, I found myself at Goretti's Pizzeria in Entebbe which I had heard so much about.
While the service and setup were not much to write home about, it was nice to sit so close to the water. As for the pizza…now that was good. Even if you are not a fan of anchovies, try out their anchovy pizza. It's perfectly balanced, delicious, and you'd never guess it had anchovies in it unless someone told you.
2. – 1. Sunsets in Dar es Salaam
Sunset at the jetty of the DoubleTree by Hilton Hotel Dar Es Salaam—Oyster Bay

. This picture of sunset was taken at an Afternoon Delight event last year. That was a lot of fun!
READ ALSO: Onomo Hotels & Other Fantastic Places to Stay Across 12 African Cities/Towns
When I am working away at my desk at home and look up only to catch a sunset like this outside my window, I feel utterly, utterly blessed. Enjoy the last day of of the year y'all.
Tell Me What You Thought of These Pictures of Holy Crepe Kololo & More
So there you go.
That's the best of what my Instagram gallery had to offer in the past three months. As promised, there were lots of sunset (and sunrise) pictures, shots of food, and a picture of some great books I read recently.
Leave me a comment below telling me if any of theses pictures resonated with you. As always, I look forward to hearing what you have to say.
Until the next time,
Biche
P. S. Would you like to sponsor a post on Chick About Town to let my readers know about your East African product, service, establishment, or event? If so, find out more about how you can do that here. Have you subscribed to Chick About Town yet? If not, why not go ahead and do so now? Thought these photos were cool? Then please share this post with your friends and followers on social media. Want to use any of these pictures on your own website? Go ahead and do so, but please link back here. Thanks. 🙂
Photo Credit: Stonehaven Faceebook page, Holy Crepe Website, Stonehaven Restaurant & Winery, Ruth Aine