Table of Contents
READ ALSO: 4 Popular Colour Hair Style Trends
Silvery purple hair has become a popular hair color trend in recent years, with celebrities like Katy Perry and Kelly Osbourne sporting this unique shade.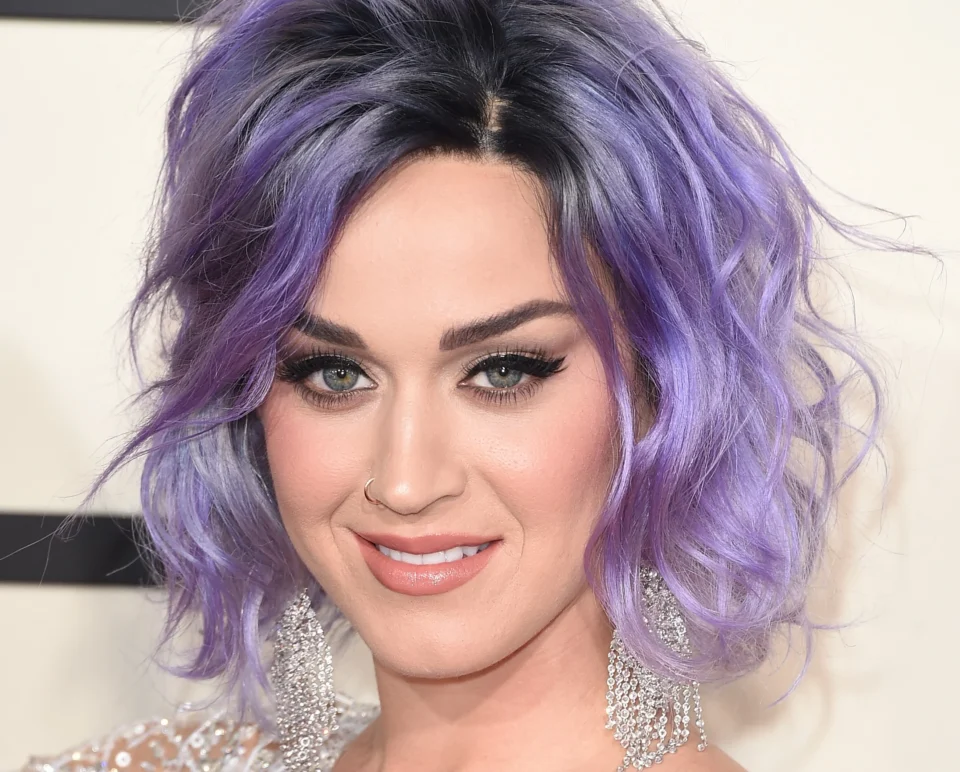 This hair color is a combination of silver and purple tones that create a cool and edgy look.
Achieving silvery purple hair requires some skill and expertise from a professional colorist.
READ ALSO: Quick & Easy Coloured Wax for Hair 2023
How to Get Silver Purple Hair Color
The process typically involves lightening the hair to a pale blonde shade and then applying a combination of silver and purple hair dyes to create the desired tone.
It is important to note that the bleaching process can be damaging to the hair, so it is essential to take proper precautions and use quality hair products to maintain healthy hair.
READ ALSO: What Colour Goes With Black? 5 Great Options to Consider
One of the benefits of having silvery purple hair is the versatility it offers in terms of styling options.
This hair color can be styled in various ways, whether you prefer a sleek and polished look or something more edgy and textured. It also works well with a range of hair lengths and textures, from short pixie cuts to long, flowing locks.
READ ALSO: 1B Hair: A Beautiful Natural Black Hair Color
Another benefit of silvery purple hair is its ability to complement a wide range of skin tones.
Unlike some hair colors that only work well with specific skin tones, silvery purple hair can enhance a range of complexions, from fair to dark.
It is worth noting that those with warmer skin tones may want to opt for a warmer purple shade to avoid washing out their complexion.
READ ALSO: Handy Bleaching Powder for Hair 2023: Learn More Today
Silver Violet Hair Color: How to Maintain Silver Purple Hair
To maintain silvery purple hair, it is essential to use quality hair care products designed for color-treated hair.
This includes using a sulfate-free shampoo and conditioner, as well as regular hair masks and treatments to keep the hair moisturized and healthy.
It is also a good idea to limit heat styling and use heat protectant products when necessary to prevent further damage to the hair.
READ ALSO: Hair Glossing Treatment: 5 Important Benefits
One potential drawback of silvery purple hair is that it requires more maintenance than some other hair colors. Because it is a light shade, it can fade quickly and require touch-ups every few weeks. This can be time-consuming and costly, so it is important to consider this before deciding to dye your hair silvery purple.
READ ALSO: Exciting Coloured Hair Styles 2023 & Tips on Getting It Just Right
Overall, silvery purple hair is a unique and trendy hair color that can be a fun way to switch up your look. It offers versatility in terms of styling options and can complement a range of skin tones. However, it does require some maintenance and may not be suitable for those who prefer low-maintenance hair color options.
READ ALSO: Shadow Root Blonde: Use 2 Colors to Make Blonde Look More Interesting
If you are considering silvery purple hair, it is important to do your research and find a professional colorist with experience in this specific shade. They can help guide you through the process and ensure that your hair remains healthy and vibrant. With proper care and maintenance, silvery purple hair can be a stunning and eye-catching look that turns heads wherever you go.
READ ALSO: Embracing the Kaleidoscope: Exploring Hair Color for Dark Skin Tones
Grey Purple Hair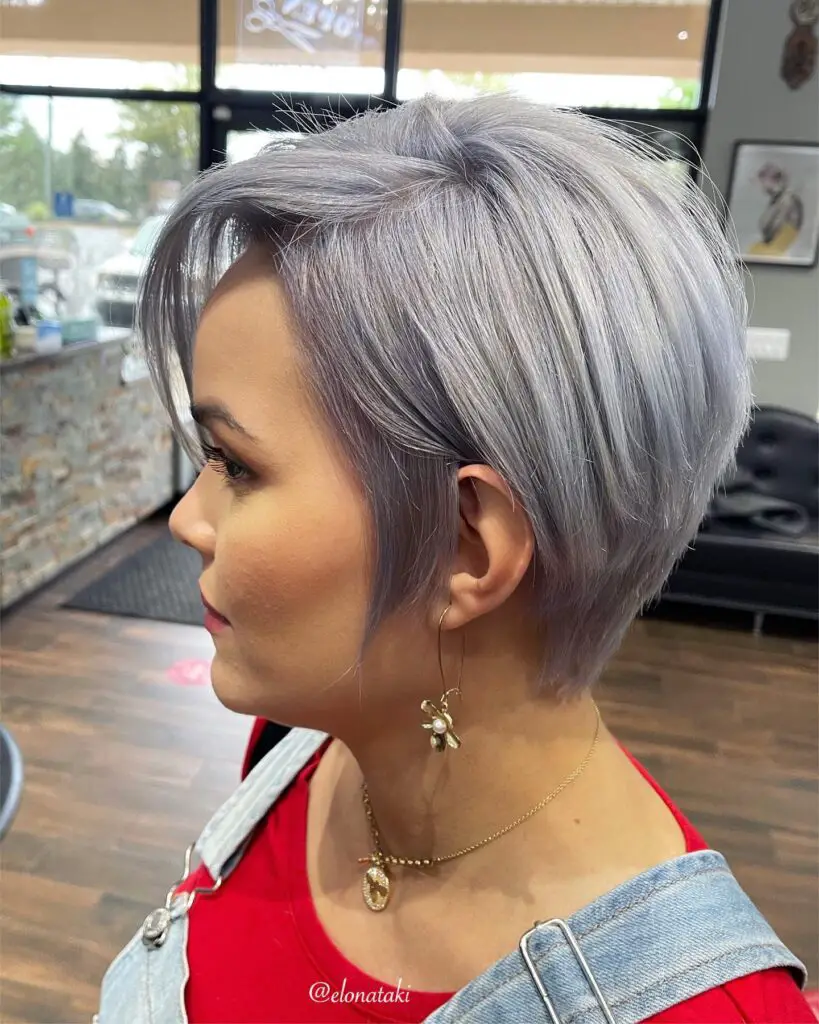 READ ALSO: Colored Hair on Dark Skins 2023: How to Do It Best
Purple Hair Ideas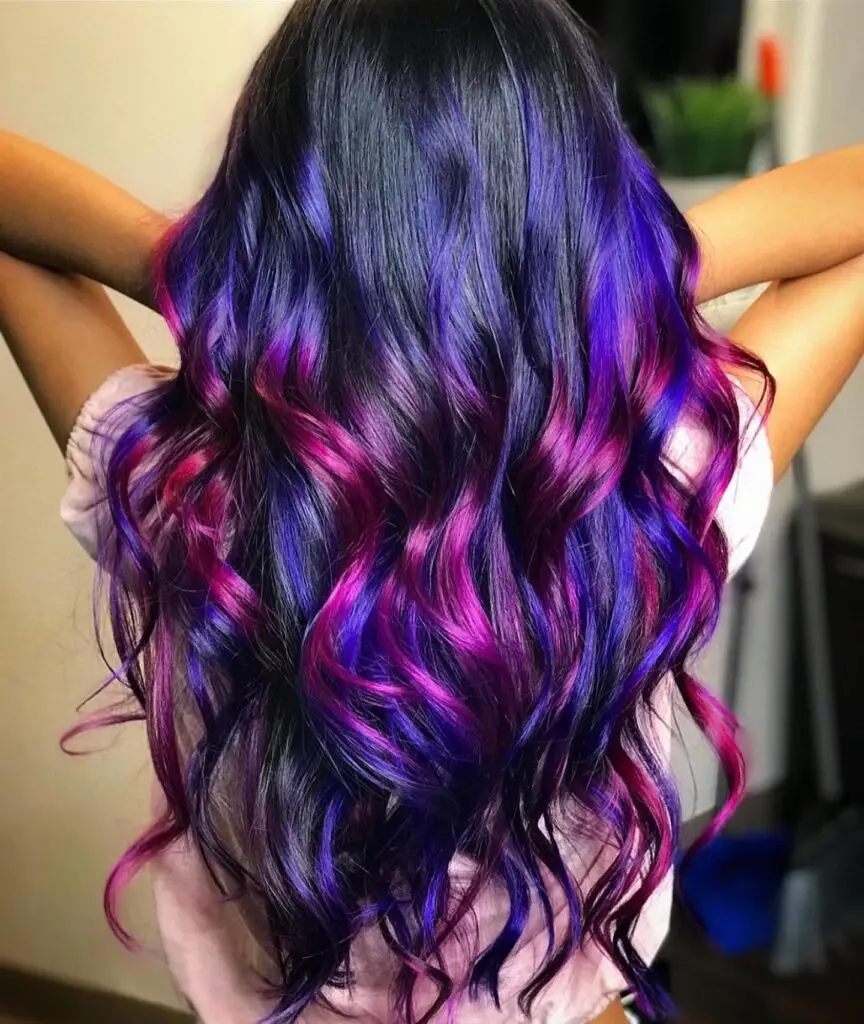 Photo Credits: Shopee, Jason Merritt/Getty, Ugly Duckling Los Angeles, Wella Professionals, Layla Hair, Jeni does HAM, PulpRiotHair, PeyPaintsHair