The Thorn Tree Café
The Sarova Stanley
Tel: +254-(20)-316377
Website: Sarova Hotels >>The Thorn Tree Café
Sarova Hotels Renovates a Hotel with Lots of History
Almost two decades ago, Sarova Hotels renovated The New Stanley in Nairobi and renamed it The Sarova Stanley.
I don't know that I really had an opinion of the hotel when it was The New Stanley, but I know that I like the hotel as it is now.
I often enjoy sitting at the elegant first-floor Exchange Bar (the location of Nairobi's first Stock Exchange), looking out onto the busy street or just enjoying the quiet, chic atmosphere while catching up with family and/or friends.
Any talk of The Sarova Stanley would not be complete without mention of The Thorn Tree Café, Sarova Stanley's open-air pavement brasserie/bistro-style cafe. (Book your stay at The Sarova Stanley here).
Built around an actual thorn tree (the original existing as early as 1959), The Thorn Tree Café, over the years, served as a message board for settlers from various parts of Kenya.
Today, the thorn tree at The Thorn Tree Café still has a message board that can be used for messaging, though I'm sure travelers leave messages there more to emulate the past than out of a real need to communicate.
Whatever the case, I always enjoy reading these messages whenever I am at The Thorn Tree.
Today, however, I would like to discuss the cafe's merits as an eatery rather than as a historical establishment.
READ ALSO: African Tea Recipe
The Thorn Tree Café
I go to The Sarova Stanley often enough, but usually, I spend most of my time inside the hotel, rarely going to the cafe outside.
My experience of the cafe is limited, for the most part, to going there as a little girl with my mother or my aunt and later, as a young woman, passing the cafe on my way home.
On those evenings, I would always be drawn to the beautiful music playing there and would make a mental note to visit it soon.
READ ALSO: HISTORY® Channel to Air a New Roots Miniseries & New Roots Miniseries: Star-Studded Roots TV Series Set to Be a Global Television Event
I recently got an opportunity to visit The Thorn Tree Café again when a friend's mother suggested that we meet there for a late lunch.
I made my way to the cafe around 4 p.m. and was greeted by tasteful decor and Sarova Hotels' welcoming staff. What did not impress me that day was the food I ate.
I chose to have Pita Pockets with Grilled Vegetables, Hummus, and Olives because I had been to the gym earlier in the day and didn't want to undo my previous efforts.
I was sure that this would be both a healthy and delicious option.
READ ALSO: Dreadlocks: Starting Them, Maintaining Them and More
My disappointment began as early as when the waiter placed the plate in front of me.
Next to two puny little pita pockets was a huge serving of fries.
For something that is obviously a healthful choice, I couldn't understand why Sarova Hotels would choose to serve a huge portion of fries as an accompaniment.
It felt to me that whoever had put together the dish or menu had not thought it through very well.
Anyhow, I did my best to ignore the french fries and decided instead to dig into my (puny) pita pockets.
There too, I was disappointed.
The pockets barely had any hummus, which was the main reason I had ordered the entree in the first place.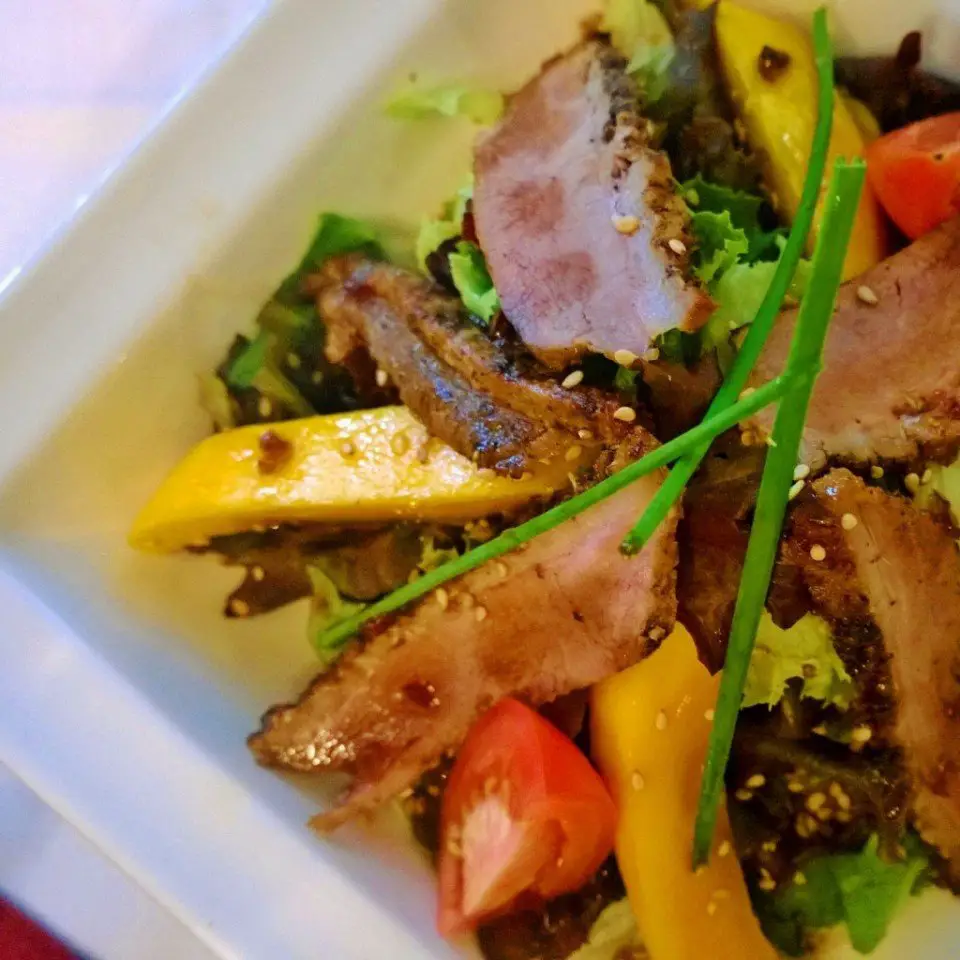 Suffice it to say, I didn't enjoy my meal at all that day.
I wonder if this is what the rest of the menu at The Thorn Tree Café is like.
Have any of you, my readers, had more experience there that you would like to share?
If you do, I would like to hear all about it.
Should I give the Sarova Hotels' Thorn Tree Café another chance, or was my experience there typical?
Have your say in the comments section below,
Biche
Photo Credits: preferredhotelgroup.com; Sarova Hotels website