Rock Gardens Ruiru
Rock Gardens in Ruiru, Kenya are two real estate developments by Mahiga Homes.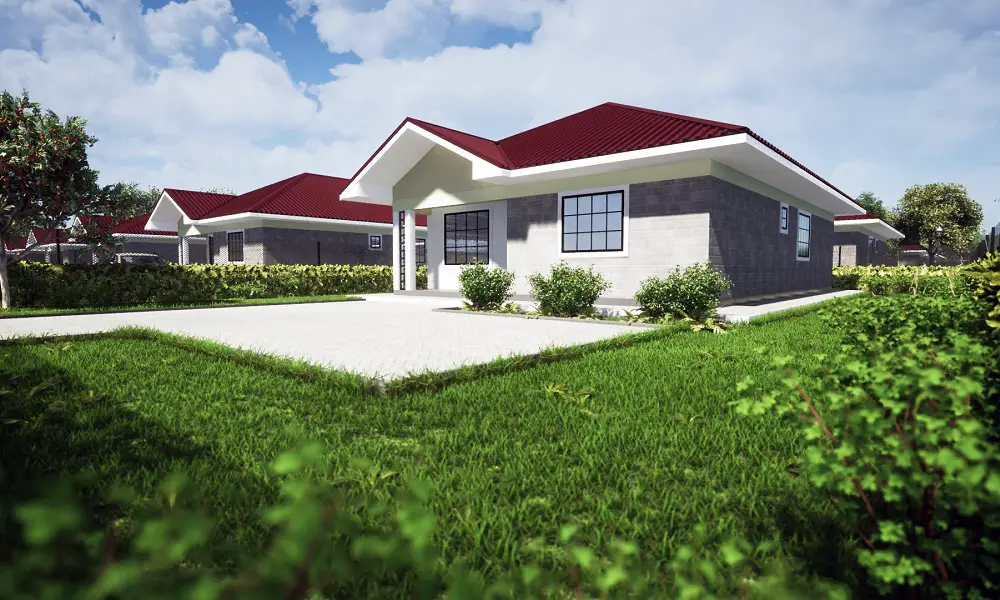 These estates are called quite simply Rock Gardens Ruiru Estate & Rock Gardens II Ruiru Estate.
The first Rock Gardens Ruiru Estate is made up of 3-bedroom all-ensuite bungalows with the following specifications:
Area: 115 square meters
All ensuite bedrooms
Modern open plan kitchen
Gypsum ceiling and tiled rooms
Large windows for natural lighting
Inbuilt MDF wardrobes
Cabro paved driveways
A car park for 2 cars
A green area
Available borehole water for the estate
A commercial area, and
A perimeter wall all round the estate
Rock Gardens II Ruiru Estate has homes that are slightly bigger with an area of 124 square meters each.
All other amenities are similar to those of the first Rock Gardens Ruiru Estate.
Both estates have already been sold out and are currently under construction. They are also both located a 5-minute drive off the Thika superhighway and 25 minutes from Nairobi's central business district.
Local Guide Program
The Local Guides program is a Google crowdsourcing program which allows Google users to share information with others about the world around them.
Local Guides is a global community of explorers who write reviews, share photos, answer questions, add or edit places, and check facts on Google Maps.
Millions of people rely on contributions from Local Guides to decide where to go and what to do.
These guides are then given certified levels to reflect how much they have contributed to the Local Guides program.
I, myself, am currently a Level 6 local guide.
The Rock Restaurant Tanzania
The Rock Restaurant in Zanzibar, Tanzania, is a famous seafood restaurant located on a rock off the Eastern coast of the island.
The Rock Restaurant can only sit 20 tables, so reservations are strongly encouraged.
Because of the size of the restaurant, they do not accept reservations for drinks only.
To find out more about The Rock Restaurant in Zanzibar, click here.
Rock Garden Eatery and Bar
Rock Garden Eatery and Bar is a relatively new establishment located inside the Red Sands Hotel in Torrey, Utah. It is known for good food and friendly, personable service.
Photo Credit: Mahiga Homes