This post is about how to get pretty nails naturally through something I learned from a friend years ago that has recently worked wonders for my own nails. Want to know what that is? Keep reading to find out more!
Wow! I don't know what's going on with my nails, but they are longer, stronger, and prettier than they've ever been.
That's a lie: I do know what's going on with my nails.
Like many other things on my body (understand: my hair), I've decided to do away with all the fuss and artificiality with which we normally deal with parts of our bodies that we consider conveyors of beauty.
For me, natural is easier and so that is the way I choose to go.
READ ALSO: 6 Tips for Taking Care of Your Natural Hair
At first, I did not mean this to be a statement of any sort.
The truth is: I can't keep a manicure intact for more than two days.
When I finally came to this realization, I decided to stop struggling with manicures. Instead, I opted to treat my nails more in accordance with what they are naturally.
A quick scan of my mental recesses reminded me of a conversation I had with a dear friend back when I was 18.
My Friend Liliane Tells Me the Secret to Her Pretty Nails
On a lazy summer afternoon, when my friend Liliane and I were hanging out at my place, I noticed that she had the most perfect, natural-looking nails that I had ever seen.
Liliane is a natural beauty, so my first thought was that her nails were just due to good genes.
Still, I thought I would ask her: was there a secret to her pretty nails?
Surprisingly, she said there was.
Her secret, she said, was that she had recently started to buff her nails regularly.
Having never heard of nail buffing before, she went on to explain to me that nail buffing was a process that involved polishing nails with increasingly smooth surfaces until the nails were shiny and smooth.
The results she had achieved were simply stunning!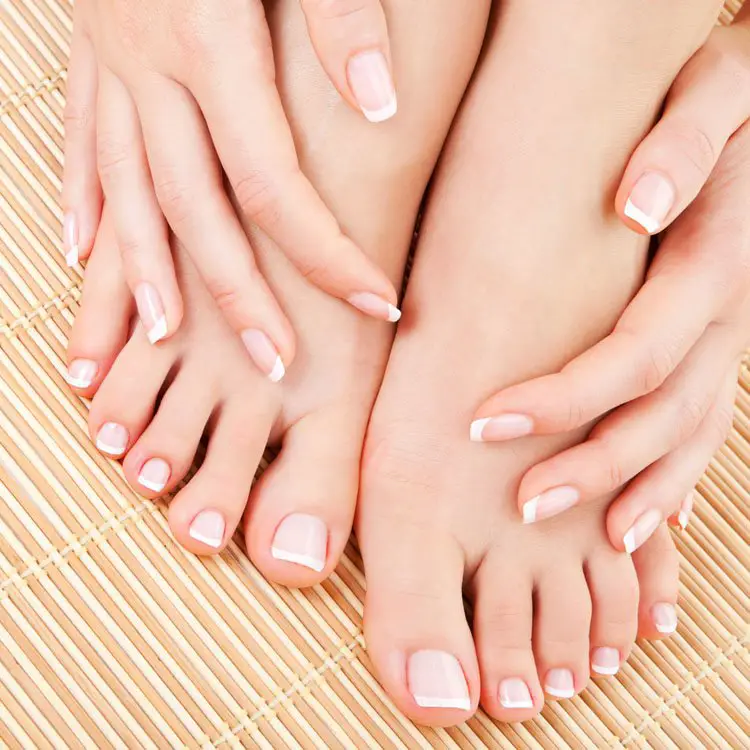 Back to me and my unpreservable manicures.
The way forward, I decided, was to try out the secret Liliane had shared with me so long ago.
Maybe, just maybe, I too could have pretty nails that would last longer than my manicures did by using this simple procedure.
READ ALSO: Are All Pedicures Equal?
Putting Nail Buffing to the Test
One day, as I strolled through downtown Nairobi, I entered Beauty Options on Kimathi Street to pick up some beauty products that I needed.
As I was doing that, I happened to see a very inexpensive buffing block (Ksh. 139) that I quickly threw into my basket.
That evening, I buffed my nails for the very first time.
How to Buff Nails
First, I used the roughest surface on the buffing block to file my nails into shape.
Then, I used the next smoother surface to even out any ridges on my nails.
I followed that by a third surface which brought my nails to a smooth matte finish.
Finally, I finished my nails off using the smoothest surface of all, to give my nails a high-definition shine.
It was all quite simple to figure out since the order of surfaces to use was marked on the block itself.
My original plan was to then finish my nail treatment by applying a layer of clear nail polish on my nails for extra shine.
When I saw my nails after buffing, though, that last step became redundant.
My nails already looked smooth and clean and shined as though I was already wearing clear nail varnish.
I would never have believed it if I had not seen it for myself!
It's been about a year of weekly nail buffing since that first time and my nails look (almost) as good as my friend's did that lazy summer afternoon.
I cannot believe it, but now I am one of those women who receives compliments about her beautiful strong nails on a regular. This had not been the case for 20+ years prior.
If you've been looking for an easy, natural way to take care of your nails, nail buffing might be just the thing for you.
To find out more, watch this short video on how to buff your nails.
Now you know the secret! 😉
Wishing you beautiful nails,
Biche
Photo Credits: deadseaspacare.com