Table of Contents
As there was so much to see on the bus's itinerary (and my schedule could allow it), I decided to buy a 2-day bus & Soweto combo ticket,  which cost me only R520 (or approximately US$50).
Johannesburg Sightseeing Tours
City Sightseeing Joburg is a franchise of the global City Sightseeing brand.
The City Sightseeing brand has tours in almost 100 locations across 6 continents. It is famous for its red double-decker, open-top bus, hop-on/hop-off tours.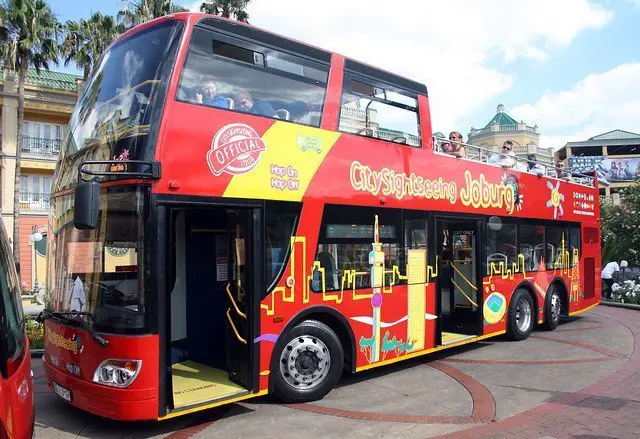 I paid for my ticket and got a pair of earphones and some brochures. I then quickly made my way to the top of the bus.
City Sightseeing Johannesburg: What Is a Hop-on/Hop-off Tour?
Don't know what a hop-on/hop-off tour is? It simply means that you can get off at any of the stops on the tour, explore nearby attractions, and get back on a subsequent bus to continue the rest of the tour.
The City Sightseeing Joburg Red City Tour has 12 stops with buses arriving at each stop every 30 minutes.
As the Johannesburg sightseeing hop on hop off bus tour began, we passed train tracks leading to Johannesburg's Park Station.
Park Station is the largest railway station in Africa.
In sharp contrast to what I'd seen in Sandton the previous days, this part of town looked grimy and gray.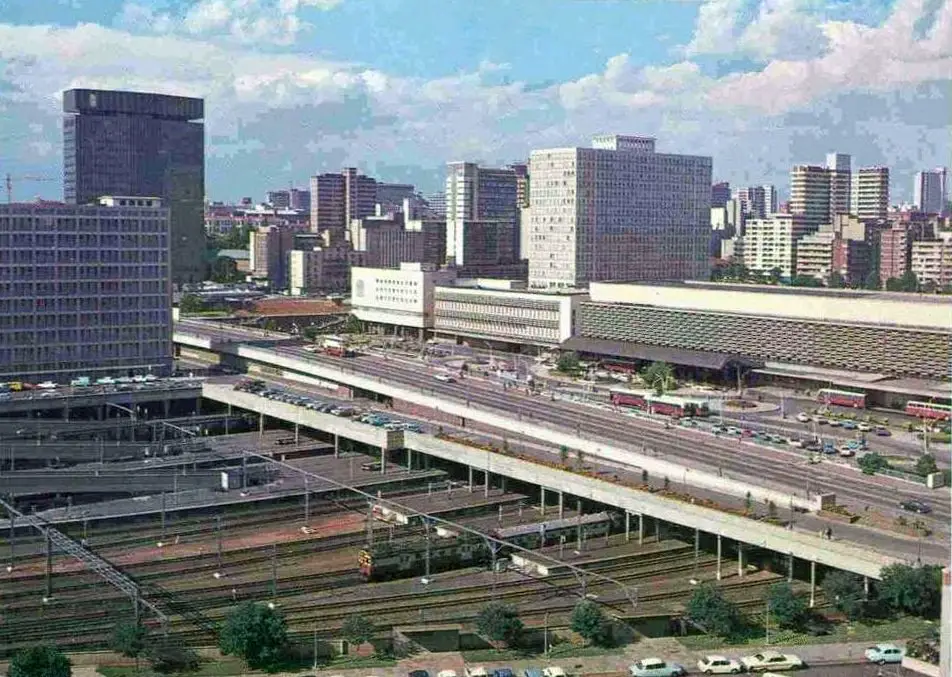 City Sightseeing Joburg Johannesburg: Johannesburg's Central Business District (CBD)
We then proceeded to Johannesburg's CBD, which felt much like an abandoned city.
It had boarded-up decrepit buildings that hinted at days of former glory.
As we proceeded further into downtown Johannesburg, it started to look more like the commercial districts of other African cities I am more familiar with.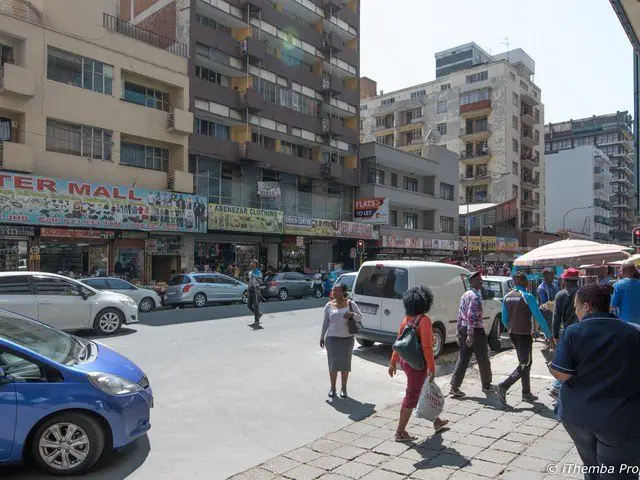 The population was predominantly black in this area; there seemed to be a lot less racial intermingling in the CBD.
Downtown Johannesburg was a hive of activity. People bustled about shopping at stores that sold all manner of stuff.
Joburg Sightseeing: Visit The Carlton Centre
The second stop of the Johannesburg hop on hop off bus tour was the Carlton Centre, Africa's tallest building for more than 40 years. Here, I decided to get off and explore.
At the Carlton Centre, I visited the Top of Africa, an observatory on the 50th floor, i.e., the top floor.
At the Top of Africa, you can see a 360° view of  Johannesburg.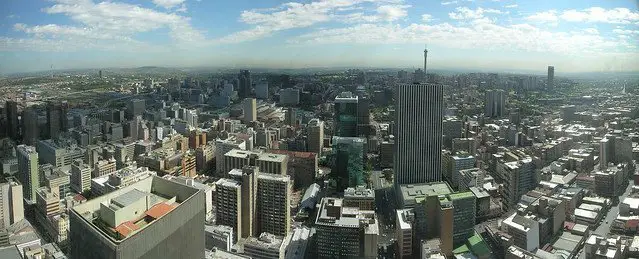 I am glad I chose to stop at the Carlton Centre on my second day of the tour. The first day of the tour gave me a general idea of Johannesburg's layout. By the second day, I could actually make sense of what I was seeing.
Back on the bus, the next stop was the James Hall Transport Museum, a museum dedicated to the history of transportation in South Africa, from horse-drawn carriages to modern vehicles.
I didn't hop off again until Gold Reef City, where I caught the van for the Soweto portion of the tour.
The tour of Soweto, which departs from Gold Reef City five times a day, takes about two hours to complete.
Done with that, I was back at Gold Reef City ready to continue with the rest of the Red City Tour.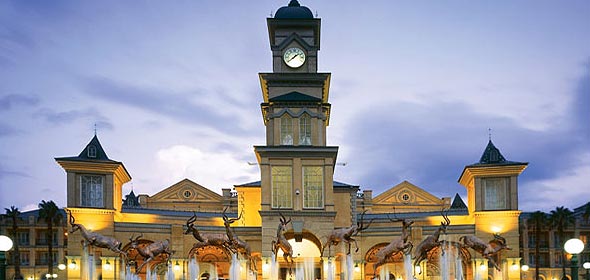 Visit The Apartheid Museum on Johannesburg Sightseeing Tours
When I was researching things to do in Johannesburg, people kept telling me that if I were to do only one thing, it should be to visit the Apartheid Museum.
That was the next stop after Gold Reef City.
I cannot do justice to what I saw at the museum without going into great detail. All I will say for now is: if you ever get a chance to visit it, please do!
A word of caution though, the museum can easily take three hours to visit, so please make sure you schedule enough time to do so at a leisurely pace.
The Apartheid Museum left me feeling somber and thoughtful. Thankfully, the rest of the tour was a little more lighthearted.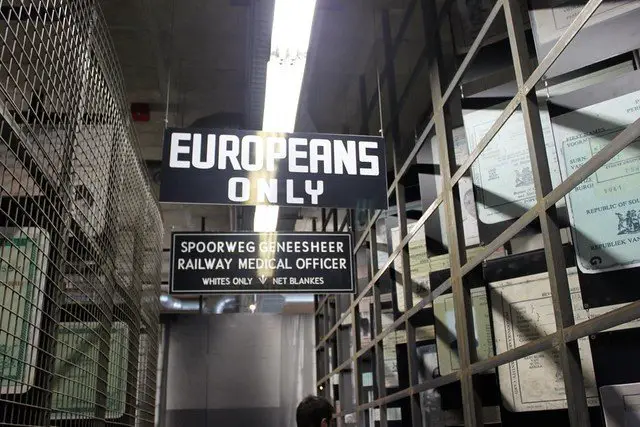 Photo Credits: Bob Adams, SkyscraperCity.com. Ithemba, Chris Eason, JasonWhat