Table of Contents
READ ALSO: 2 Best Protein Bar to Lose Weight Efficiently
To Live Diet in LA
Are you looking for more information about the fitness and health site To Live & Diet in L.A.? If so, its founder's website is WhitneyERD.com. You can go there to find out more.
Plank & Plyo Bodyweight Workout from To Live and Diet in LA
7 Exercises for Sexy Summer Arms from To Live Diet in LA
READ ALSO: Eat to Live Diet Results
Free 3-Day Meal Plan from To Live Diet in LA
If you would like a meal plan to go along with the exercises above from To Live & Diet in L.A., just head on over to WhitneyERD.com, subscribe to the mailing list, and the meal plan will be delivered directly to your email inbox.
5'7 Weight Chart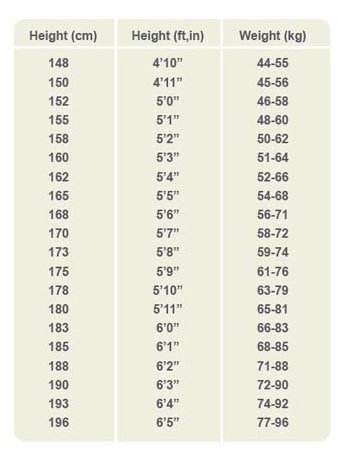 Eat to Live: The Dr Joel Fuhrman Diet Plan
The Eat to Live diet starts with a strict 6-week plan and then proceeds to a more sustainable lifestyle or maintenance mode.
The 6-week plan shows that if you eat foods that are high in nutrients and low in calories, you can eat more and feel fuller for longer.
Dr. Fuhrman, the author of the program, calls this a "nutritarian" diet.
On this plan, you cut down on some carbs such as bread, pasta, sugar, and oil.
You also quit meat and dairy for at least 6 weeks, and eat more whole fruits, vegetables, beans, other legumes, and whole grains.
Eat to Live Menu
If you are looking for sample Eat to Live menus, you can find some here.
How to Eat to Live
In unlimited quantities, you may eat:
Raw vegetables
Steamed or cooked green vegetables, eggplant, mushrooms, peppers, onions, tomatoes, carrots, cauliflower, and more
Beans and other legumes. Dr. Fuhrman suggests eating 1 cup of these daily to benefit fully from the fiber and resistant starch that they contain, which help you feel full and pass through your intestine without being digested.
At least four fresh fruits per day, but no juice. You can have frozen fruit, but not canned. You can use dried fruit sparingly, as a sweet accent.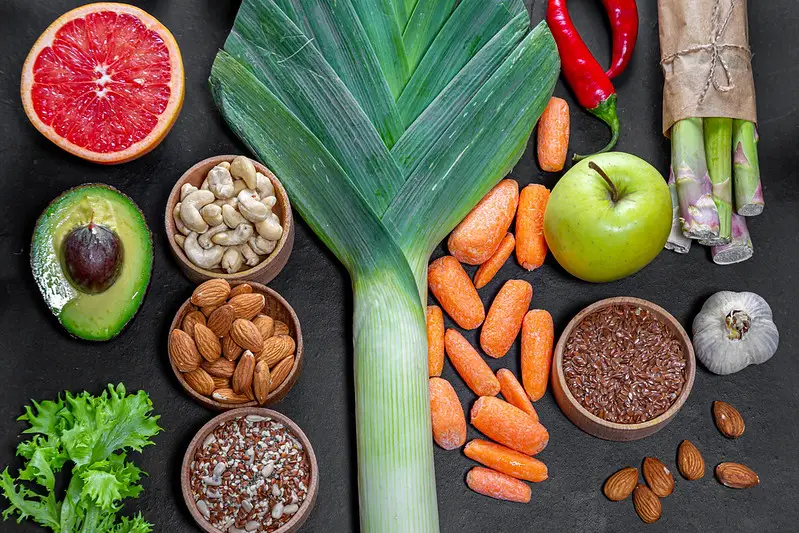 In limited quantities, you may have:
1 cup per day of cooked starchy vegetables or whole grains (winter squash, corn, potatoes, rice, bread, cereal)
1 ounce per day of raw nuts and seeds
2 ounces per day of avocado (1/5 of a medium avocado is 1 ounce)
2 tablespoons per day of dried fruit
1 tablespoon per day of ground flaxseed
Off-limits:
Dairy products
Animal products
Snacks between meals
Fruit juice
Oils
Processed foods
Dr. Fuhrman says it's best to avoid alcohol if possible, but you can have one drink a day if that will help you stay on the plan.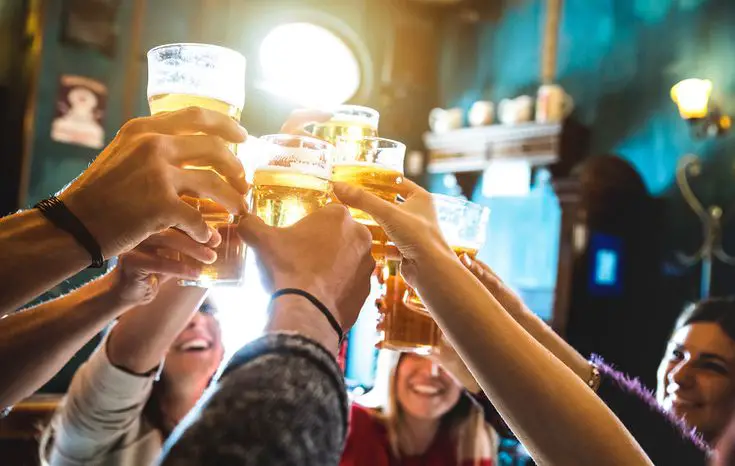 Dr Fuhrman Meal Plan
If you would like specific meal plans put together by Dr. Fuhrman, you can find those here.
Eat to Live Diet Before and After/Eat to Live Before and After
Here is a picture of me right before I started my weightloss journey–I am on the left.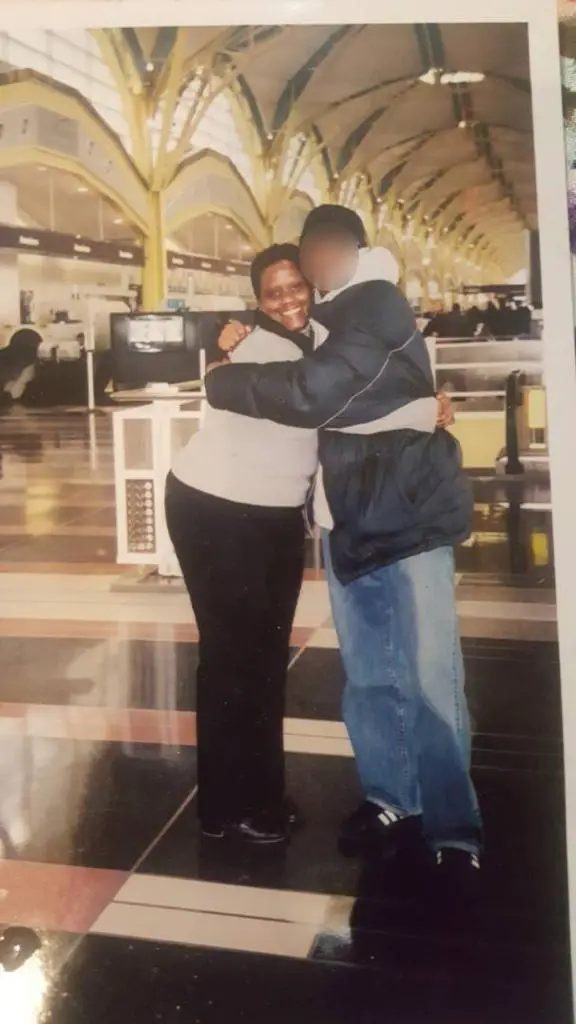 And here's a not-so-good picture of me (but one of the only ones I could find) taken towards the end of my Eat to Live journey (I am on the far right) eating a huge chunk of nyama choma (grilled meat) with friends and family from out of town.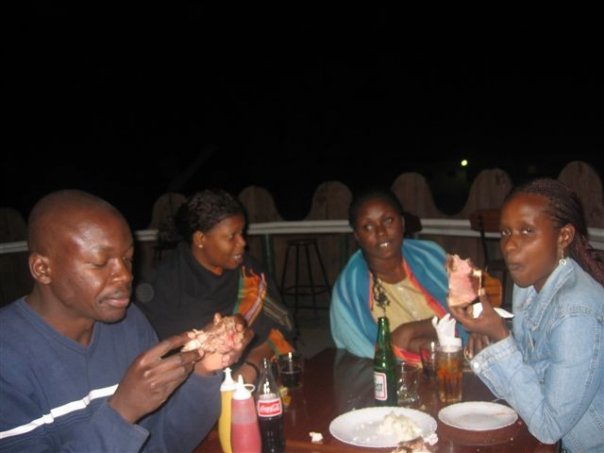 The Book Eat to Live/Eat to Live Book
The Eat to Live Diet: Lose 20 pounds or more in six weeks – safely is a book written in 2003 by Dr. Joel Fuhrman.
A revised version, Eat to Live: The Amazing Nutrient-Rich Program for Fast and Sustained Weight Loss, was released in 2011.
The book offers a formula for weight loss that health equals nutrients divided by calories.
The original book is an easy quick read (I haven't read the revised edition) and I, personally, recommend it very highly!
My Amazing Eat to Live Results (Eat to Live 6 Week Plan Results)
I first began to Eat to Live, not really intending to stay on the program but rather just to try it out.
Somehow, one day led to the next, and I found myself practicing The Eat to Live Diet for several months.
In that time, I was never hungry on the regimen and my Eat to Live results were astonishing.
Within 3 months, I had lost 15 kilograms, in half the time it had taken me to lose 15 kilograms before I started The Eat to Live Diet.
This is exactly what I'd always wanted but had just never dared hope for.
Photo Credits: rawpaypamins.altervista.org; liteneasy.com.au;  Amazon.com;  hotdeals.com.au.; Marco Verch, VeryWellMind