Hmmm…Riiight. Like I can even attempt to answer that question with any sort of authority despite my years of experience with East African men.
Although a friend recently called me the East African Carrie Bradshaw during a late night Facebook chat (you can imagine the kind of stories we were swapping 😉 ), I'll have to decline the title because it's simply not true.
Nonetheless, I have recently realized that I have been on at least one date with men from each of the five East African countries. In fact, I've even had relationships with East African men from four of these, so neither am I entirely clueless.
READ ALSO: Thriving and Surviving After Divorce
Still, East Africa is vast and diverse, and my experience is only one experience.
Therefore, I won't pretend to hold the answer to this question.
Rather, I suggest we make this a group effort.
I'll share my experience in this post first, then you can share yours in the comment section below.
Together, hopefully, we can paint an accurate picture of East African men and women, as well as what it's like to date in East Africa.
Cool?
OK, here goes.
READ ALSO: 4 Unusual Pictures of Bearded Men in a Dress & Bearded Man Clothing Style Tips
Dating (Mostly) East African Men in Nairobi
I spent the majority of my twenties in Nairobi, so it's not surprising that this is the East African city in which I have had the most dating experience.
For most of the time that I lived there, my girls and I LOVED to complain about how horrible Kenyan guys were.
A Handsome East African Man
In our opinion, they were not gallant or suave enough. We felt that they just didn't know how to treat women well.
Since we were living in Nairobi, however, and were surrounded mostly by Kenyan men, we did what we could.
If we couldn't beat them, then we just had to join them (although I must admit I dated more Ugandan men than the average Nairobi gal because 1) I am part Ugandan and 2) because Ugandan men, in my opinion, did know how to treat women well).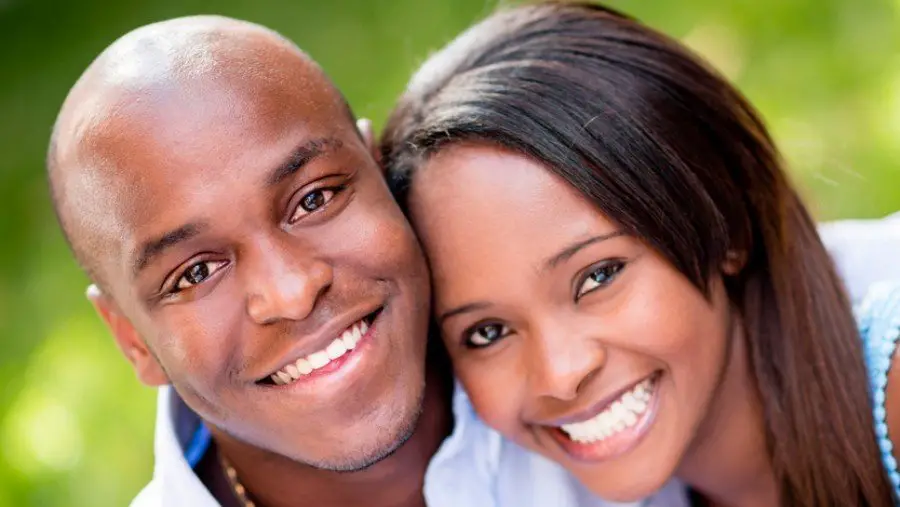 A Chance Occurrence Changes My Attitude & Experience with East African Guys/East Africa Men
One Saturday, when I didn't have much to do, I stopped by Textbook Centre at Sarit to run an errand.
There, I spotted a book called The Surrendered Single (whose subtitle read: A practical guide to attracting and marrying the right man for you – what?!), which featured a hip, ladylike cartoon character ( phone in hand) on its cover that had me a little intrigued.

Half-jokingly, I bought the book and headed home for a leisurely Saturday of reading.
The book was rather interesting (understatement of the year! 🙂 ).
Although I found it a little conservative, it made me think twice about how we, "modern young women", deal in our interactions with men.
To keep a long story (very) short, the book changed me profoundly, especially with regard to how I related on the dating scene.
Much to my surprise, seemingly overnight, I seemed to no longer be surrounded by the "badly behaved" Kenyan men that I so loved to complain about; instead, my datebook filled up with dates with perfectly sweet and gentlemanly (mostly Kenyan) men.

This got me thinking.
Could the bad behavior that Nairobi women so often complain about in Nairobi guys have something to do with how these same women behave?
I am still mulling it over but it seems that I'm not the only one to have considered the thought (check out All the Single Ladies).
Maybe it's a chicken-and-egg thing.
READ ALSO: The 10 Most Popular Online Courses
My Takeaway
Anyhow, I've since learned the error of my ways and no longer stereotype whole groups of men, or women, based on their nationality (no matter how tempting it is 🙂 ).
The dating scene in any country is made up of individuals. Dating experiences will be as varied as the individuals involved (am I being too P.C. here? LOL 😉 ).
But that's just me. I'd like to hear from you: In your opinion, what's dating like in your corner of East Africa?
What is your experience of East African men and/or women where you live?
What are common dating practices in your area?
Further Reading
Before I sign off, allow me to share some links that I found on the subject.
I hope you find these as interesting as I did.
Hopefully, they might cause you to consider points of view that you may never have considered before.
If they raise any thoughts that you'd like to share, then leave me a comment below. (Please keep in mind the value of being respectful and tolerant of others.)
KENYA: Dating dilemmas: Risk rejection or stick to positive partners? and Joanna: "Dating is hectic, so I put a personal ad in the paper"– reflections on HIV-positive dating in Kenya and Uganda, respectively
One Gay Man's Adventures in Uganda and A Gay Wedding. In Uganda! – two gay perspectives both about Uganda, the first one written by a foreigner, the second by a Ugandan
OyungaPala.com – I can't say enough about how much I LOVE to read Oyunga Pala. Check out his blog for the perspective of a straight-talking Kenyan man who tells it like it is!
Dating an African Man/African Men Dating/Dating African Men
So now that I have shared my experiences of dating East African men, what about African men in general? Well, that is an expansive topic given that Africa is made up of 54 countries.
Instead of sharing my personal opinion, how about I share two videos discussing it from two different perspectives: a non-African one and an African one?
I hope you enjoy these videos as much as I did!
Dating West African Man/Dating West African Men
Although I can wax lyrical about dating East African men–that's where I've spent most of my adult life–I really can't tell you much about dating West African men, even though I grew up in la Côte d'Ivoire.
Although I know my share of West African men from all over the region, I left la Côte d'Ivoire for Montreal, Canada when I was 16 to go to college.
I dated West African men casually when I was younger (until perhaps the age of 21) but I can't really say what it's like to date West African men seriously.
Perhaps, you might be able to tell me. If so, please spill the tea! Leave me a comment below telling me what you have deduced/concluded from your experience of dating West African men.
That's it from me today!
I wish you a fantastic end to your week and look forward to reading your comments.
Until the next time,
Biche
READ ALSO: Breastfeeding: Give Breast Milk to Newborns in the First Hour of Life for Full Benefits of Breastfeeding.
Photo Credit: Buzz Kenya, Conan Daily