Diane Keaton: an actress, a fashion icon, a woman whose effortless style has transcended generations.
Renowned for her exceptional talent and unique fashion sense, Keaton has also captivated audiences with her ever-evolving and distinctive hairstyles.
Over the years, Diane Keaton hair styles have been as much a part of her signature look as her trench coats and tailored suits.
Let's take a journey through the evolution of Diane Keaton's hair and discover how you can embrace her timeless elegance.
READ ALSO: Embracing the Memorable Vibes of 70's Hairstyle for Short Hair
Table of Contents
Diane Keaton Hair Styles: The '70s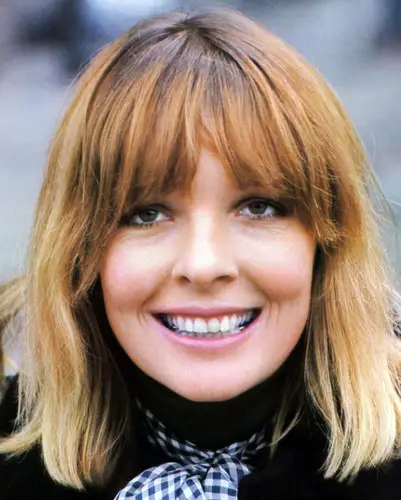 In the 1970s, Diane Keaton burst onto the scene with her role in Annie Hall.
Her character's fashion choices and, more notably, her hair became an instant sensation.
The androgynous, tousled, shoulder-length style paired with a quirky hat perfectly embodied the film's casual chic aesthetic. This iconic look inspired countless women to embrace a more relaxed, undone hairstyle.
Achieving this style can be simple: a layered haircut with soft bangs and a touch of texturizing spray or mousse can recreate that effortlessly messy yet stylish appearance. Products like sea salt sprays or volumizing mousses can add texture and enhance the tousled effect, making your hair feel fuller and more playful.
Diane Keaton Hair Styles: The '80s
Throughout the 1980s, Diane Keaton continued to set trends with her hair. She often sported shorter, neatly cropped hairstyles that exuded sophistication and class.
Her pixie cuts became synonymous with elegance and empowered women to embrace shorter lengths. This chic and timeless look was characterized by its clean lines, emphasizing her features and enhancing her natural beauty. If you're considering a similar style, opt for a pixie cut that complements your face shape.
Use a lightweight styling cream or pomade to create definition and add a polished finish. Products like texturizing pastes or styling creams can help you achieve that refined yet effortless appearance that Keaton effortlessly embodies.
Diane Keaton Hair Styles: The '90s
In the 1990s, Diane Keaton continued to experiment with her hairstyles. She sometimes embraced longer, wavy hair, showcasing versatility and a willingness to adapt her look. This era displayed a more relaxed and carefree style while maintaining her signature elegance. Achieving this soft, wavy look may involve using a curling iron or simply scrunching damp hair with a texturizing product to achieve natural waves. Styling sprays or creams designed for enhancing waves can be beneficial in creating a more laid-back yet sophisticated appearance, similar to Keaton's '90s vibe.
As the years progressed, Diane Keaton's hairstyles continued to reflect her timeless charm. Her hair may have evolved, but her distinct taste and class remained a constant.
Even now, in her later years, Keaton's hair continues to inspire and influence fashion and beauty trends. Her silver locks have become a statement, embracing the natural beauty of aging gracefully.
For those inspired by Diane Keaton's evergreen style, the key lies not only in the haircut but also in the products used to maintain and style the hair.
Emulate her iconic looks with the help of certain hair care essentials.
Volumizing shampoos and conditioners can help achieve that bouncy, full hair, especially for styles like her '70s look. Texture sprays, mousses, or sea salt sprays are perfect for creating that messy yet stylish vibe.
Additionally, styling creams, pomades, or texturizing pastes play a significant role in defining short, cropped haircuts like her '80s pixie styles. To achieve the relaxed, wavy look of the '90s, using specific styling sprays or creams formulated for enhancing waves can be advantageous.
Diane Keaton's influence extends beyond the silver screen, permeating the realms of fashion, beauty, and hairstyles. Her ever-evolving looks are a testament to her willingness to experiment and her confidence in embracing change. Whether it's the tousled '70s hair, the refined '80s pixie cut, or the relaxed waves of the '90s, Diane Keaton's hairstyles continue to inspire women of all ages to embrace their individuality and exude timeless elegance.
Photo credit: MovieStore.com