Voulez vous vous rendre à Kilwa en Afrique? Venez vous juste de chercher 'billet avion Kilwa' sur Google? Si oui, en voici plus.
Billet Avion Kilwa
Kilwa est le nom de deux endroits différents en Afrique: la ville de Kilwa en République démocratique du Congo (KIL) et Kilwa en Tanzanie (KIY).
Billet d avions pour Kilwa RDC
Pour en savoir plus sur les billets d'avion pas chers pour Kilwa, RDC, cliquez ici.
LISEZ AUSSI: Where is Kilwa Located & More on Visiting Kilwa
Where Is Kilwa on a Map?
Kilwa Masoko, which is where you most likely want to head when you are visiting the ruins of the ancient sultinate of Kilwa, is located on Tanzania's southern coast, in the region of Lindi, approximately 300 km south of Dar es Salaam.
Kilwa Kisiwani and Songo Mnara (the two islands that make up a UNESCO World Heritage site) are each located 2 km and 15 km from Kilwa Masoko, respectively, across Kilwa Masoko Bay. See the map below for a clearer picture.
Kilwa on Map/Kilwa Map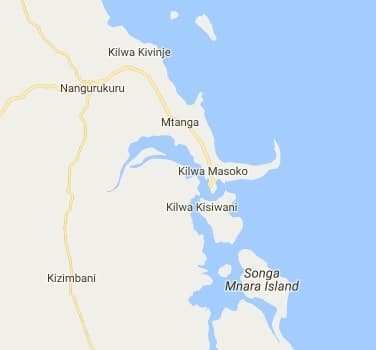 Evaneos Tanzanie Zanzibar
Est-ce que vous cherchez le site web de Evaneos pour organizer votre prochaine visite à Zanzibar en Tanzanie? Si oui, cliquez ici.
Avion de Dala: billet avions
Si vous cherchez un vol de Dala vers n'importe quelle autre destination dans le monde à bon prix, cliquez ici.
---
Flying to Kilwa (Billet Avion Kilwa, Tanzanie)
Kilwa Masoko is served by an airstrip that is 2 km north of the town.
Coastal Aviation flies between Kilwa and Dar es Salaam, Zanzibar, or Mafia Island, as long as there are at least 4 passengers travelling (or equivalent seats sold).
You can find out more about prices and flight schedules to and from Kilwa on Coastal Aviation's website.
Pour savoir plus sur comment vous pouvez acheter un billet avion Kilwa venant de Dar es Salaam, Zanzibar, ou l'île de Mafia, visitez le site web de Coastal Aviation, une ligne aérienne Tanzanienne.
Dar es Salaam to Kilwa
To get to Kilwa Masoko, you can drive from Dar es Salaam or get there by plane or bus.
Personally, I drove there and it was an easy 6-hour drive over good tarmac road.
Buses from Dar es Salaam to Kilwa depart from the Rangi Tatu bus stand in the neighbourhood of Mbagala.
There are daily buses and minibuses, and you can expect to pay approximately 13,000 Tanzanian shillings for the journey.
Buses depart in the morning between 5:30 a.m. and noon.
I would recommend that you buy your ticket the day before you travel (though you do not have to). For a safe and comfortable bus, travel with Swahili Bus.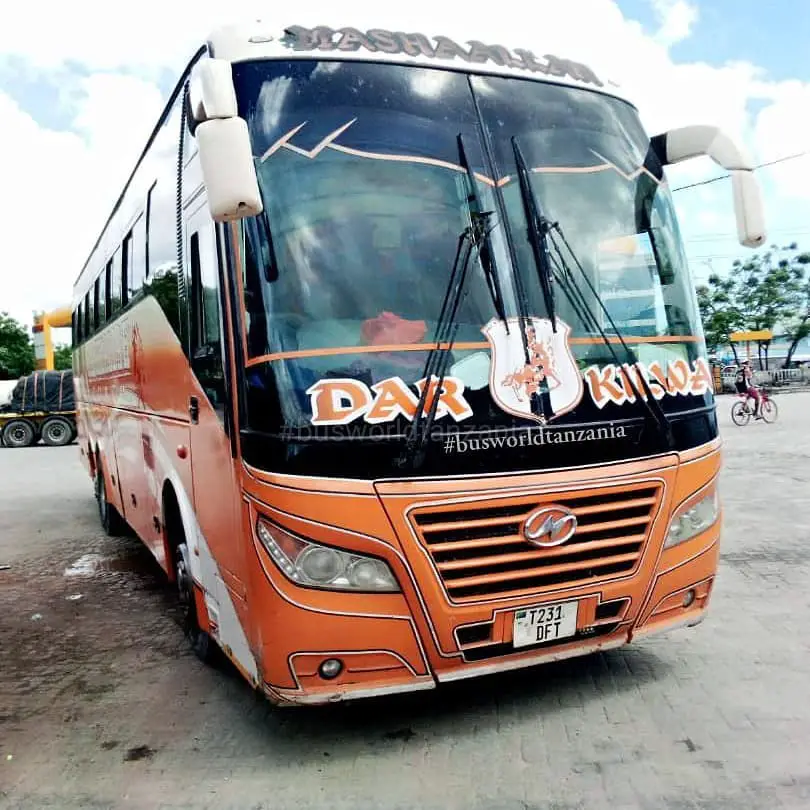 Once in Kilwa Masoko, How Do You Get To Kilwa Kisiwani?
The easiest way to visit the Kilwa ruins is to organize the excursion through your hotel (that's what I did).
Alternatively, you could organize this yourself.
To do so, first, you would need to get a permit to visit the ruins from the Antiquities Division in Kilwa Masoko (a permit for the day costs Tsh. 2,000 for Tanzanians & Tanzanian residents and Tsh. 27,000 for foreigners).
Once you've got your permit, you then need to organize transportation to either or both islands.
To do this, head to Kilwa Masoko port.
There you'll be able to hire a boat to take you to any of the nearby islands.
You can expect to pay Tsh. 15,000-20,000 for a return trip to Kilwa Kisiwani on a  dhow (a local sailboat), and about Tsh. 35,000 for a motorboat.
The prices to Songo Mnara should be about double that.
Although the ruins of Kilwa are well documented in both English and Swahili, it is still a good idea to get a guide to take you from one historical site to another and give you interesting tidbits all the while. A guide should cost Tsh. 15,000-20,000 per group.
If you do opt to organize your excursions yourself, note that the Antiquities Division is a government office. It, therefore, opens only on weekdays between 7:30 a.m. and 3:30 p.m.
How Does One Get To Kilwa Kivinje?
Kilwa Kivinje is only a 20-minute drive from Kilwa Masoko, and no permit is needed to visit the historical sites there.
You can easily catch a public minibus, known in Tanzania as a dala-dala, to get there.
Alternatively, you can organize a tour through a Kilwa tour operator such as Kilwa Islands Tour.
Then again, you can also just inquire at your hotel!

[yarpp template="thumbnails"]

P.S. Are you a blogger or website owner who would like to earn more revenue through display ads on your site? If so, check out this free Google-certified service that helps you to do just that!
P.P.S. Do you have a product, service, establishment, or event that you would like to spread the word about online? If so, this is how I can help you do that.
P.P.P.S. Enjoyed this post? If so, why not subscribe to my blog to get an alert whenever I publish a new post?  You can subscribe by email here. Do you think others would like to learn about the ruins of Kilwa? If so, why not share this post with your friends and followers on social media? Last but not least, you are welcome to refer to this post on your own website. If you do, please remember to link back here. Thank you! 🙂
Photo Credits: Tripadvisor, Gramho