This post is about how to dress when you've got a beard. In other words, what are the best clothes for bearded guys?
If for whatever reason you came to this post looking for pictures of a bearded man in dress, let me indulge you with photos of that first.
Bearded Man in Dress/Bearded Man in a Dress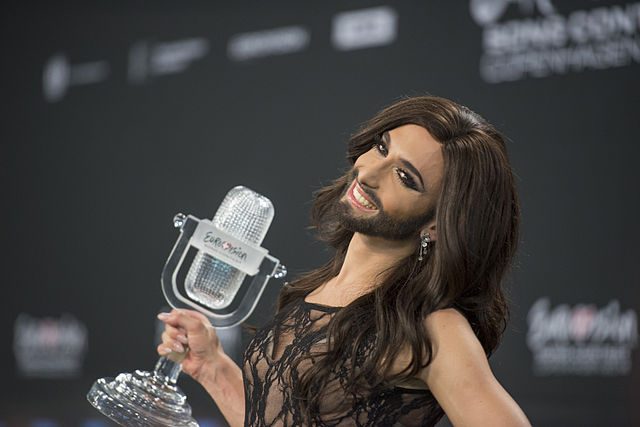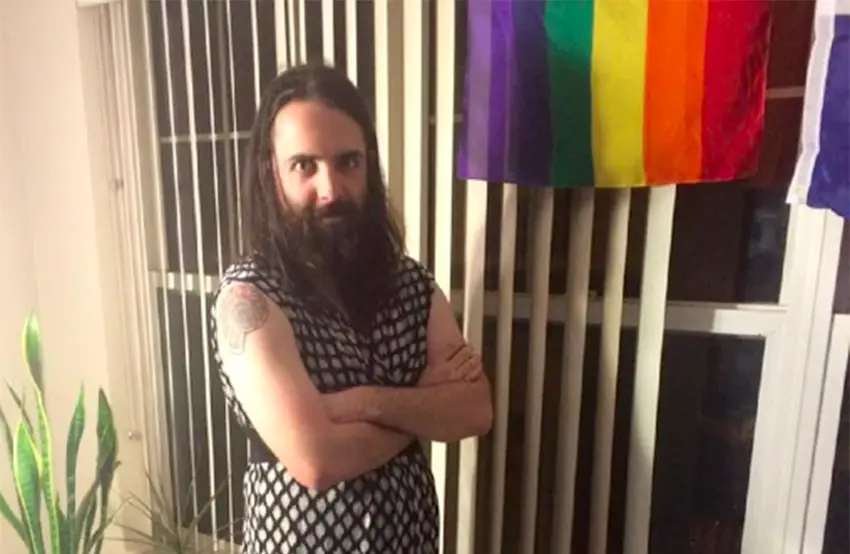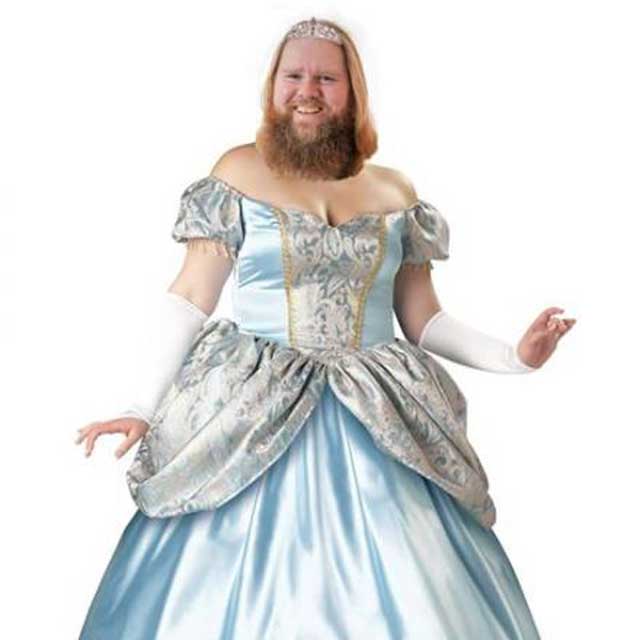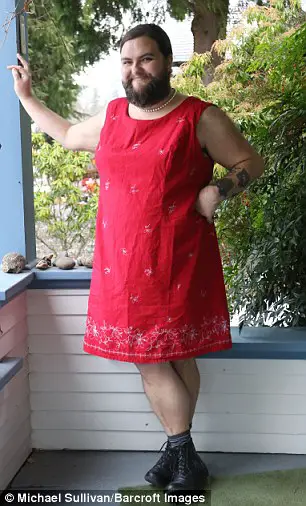 Bearded Man Clothing Style
For the better part of 2020 & 2021, in many parts of the world, men haven't been able to go to the barbershop to groom their facial hair as usual.
For many men, this is the first time they've had this much facial hair in years!
As the world comes in-and-out of COVID-19 lockdowns, I am sure that many men are asking themselves: should they keep their newfound facial hair or get rid of it?
As a woman who loves facial hair on men, my advice to you is a big, loud, resounding "Keep the facial hair!"
But…how do you make the look work, you ask?
To answer that, today, I've got Anthony Walker from Beards Base to give you tips on how to sport a bearded look.
Without further ado, over to you, Anthony!
---
If you think growing a beard is easy, try finding the perfect masculine fashion look to go with it.
For most bearded men, finding the right outfit can be as challenging as deciding which facial hair style to go with at the barbershop.
It's therefore not strange to find guys caught in a closet rut when looking for the perfect outfit to go with their beard.
Feeling comfortable with your dressing means choosing the right clothes to match your facial hair, but the issue, most of the time, is being unsure how to do this.
Here are a few useful tips.
Beard Clothing Style #1: Wear a White Dress Shirt
Wondering what to wear on a Monday morning with a full beard?
Simple. Get into your white corporate sleeves.
You've got to be bold to pull off white with a full beard, but nothing speaks more of gentility and masculinity than a man in a suit and tie.
White sleeves can be worn with a dark black, blue, brown, or grey suit and pair well with a neatly groomed beard for the businessman.
How to Dress with a Beard #2. Don Some Headgear
A face cap or beanie shouldn't be worn only to cover your bald head or to keep warm from the elements.
It can also be used as a style accessory to complement your facial hair.
It's easy to pull off the complete machismo look with a headgear/beard combo.
The only rule to remember is: avoid using face caps on a business look.
A papa's hat goes well with a polo shirt, and a fedora also pairs well with a jacket and pants for the bearded man.
Bearded Mens Fashion #3. Sport Dark Shades
Nothing accents a full beard better than dark shades. These are a must-have accessory for every man with a hairy chin!
While transparent lenses might reek of geek, tinted glasses worn with a beard uplift your facial appearance and complement your attire.
You also don't have to worry about getting it wrong as there are shades for every occasion: business, casual, or dinner.
Clothes for Bearded Guys #4: Consider Color Tones
Another thing to consider is coordinating the color of your outfit with your skin tone in order to highlight your facial hair.
If you are a man with a darker skin tone, wear brighter colors.
In the specific case of darker complexioned black men, bright colored attire helps make the darker man's beard pop.
Although wearing all black is considered cool, the all-black look looks better on lighter-skinned men.
For men with blonde colored beards, dark colored suits, especially dark shades of blue, work well for a business setting.
Bearded Men Fashion #5: Dress for the Occasion
When choosing an outfit to match your facial hair, you also want to consider the occasion you are dressing for.
In a formal setting, you will need to be well groomed and well dressed.
On the other hand, if you are headed to your favorite coffee shop, it doesn't really matter whether or not you have shaved in the last month.
The trick to dressing for a bearded style is: if you want your beard to pop, you have to tone it down a little when it comes to attire.
For corporate settings, choose a bright, sparkling white shirt and tie to focus more on your neckline. This works especially well for a full beard.
A hat with dark shades is more ideal when you are in transit or hanging out at the pub.
So there you've got it, folks. I hope these tips give you a few ideas about how to sport your bearded look.
Now, I Want to Hear From You on Fashion for Bearded Guys
For the men out there, do you have any tips you'd like to share with others about rocking facial hair?
For the ladies reading this, what's your favorite fashion look for men with facial hair?
I can't wait to hear what you have to say.
Until the next time,
Biche

P.S. Would you like to spread the word online about your product, service, establishment, or event? If so, go
here
to find out how I can help you do that.
P.P.S. Did you enjoy this post? If so, please consider sharing it with your friends and followers on social media—I'd greatly appreciate it. Have you subscribed to Chick About Town yet? If not, you can do so here. Last but not least, you are welcome to refer to this post on your own website, but if you do, please remember to link back here. Thank you!
Photo Credits: Top.Trends.Guide, Tapatalk, Pinterest, Albin Olssen, GSN, Nothing to Do with Arbroath, Mirror