This post is about how to get exercise on beach. Let's start with a video that has some great beach workout ideas.
Table of Contents
READ ALSO: Removing Dead Skin on Feet: 4 Solutions
Beach Workout Routine Video
This is both a strength and cardio beach workout.
If you prefer to read instead of watch a video, here are some specific exercises for you to perform at the beach.
Beach Workout Ideas #1: Warm-Up
Start by doing a light jog down the beach and getting your body used to sand as a workout surface. Jog for about five to ten minutes.
Beach Work Out Move #2: Tuck Jumps
This plyometric move is best to do on sand if you have sensitive knees because the impact is softer. Start by jumping up and tucking your knees in as you jump, then extending your legs down as you land. Repeat 15 times and do three sets.
Beach Exercises #3: Skaters
Start with legs hip-width apart and bent at the knee. Jump to the right, bringing your left leg behind and pumping your arms. Repeat on the other side. Do 10-12 reps and three sets.
Great Beach Workouts Exercise #4: Squat Jumps
This move is normally tough on your knees if you're not landing properly, so the sand can help cushion that impact. Start with your feet hip-width apart and in squat position. Jump up and then land back down, making sure you're landing in a squat position. Do 12-15 reps and three sets.
Exercises on the Beach #5: Burpee to a Push-Up
This move works your entire body. Start by standing—then jump down into a high plank, lower into a push-up, and then back up to a high plank. Accelerate upwards and jump up.
The move should be done in one fluid motion. If the push-up is too much for you, you can either lower your body completely to the ground and back up, or just stay in a high plank. Do three sets of 10 reps.
Beach Leg Workout
Beach Workout Game
If you would like to workout at the beach in a manner that feels more like you are playing rather then actual exercising here are a few options to consider:
standup paddle-boarding
surfing
walking
canoeing & kayaking
beach volleyball
ultimate frisbee
touch football
beach soccer, and
swimming
Chick Exercise
If instead of beach workout ideas, you are interested in cheek exercises, here is an interesting video about that.
---
Oops! I think it's time I step up my workout routine a bit—my leisurely daily swim no longer seems to be working for me. Still, in this hot Dar es Salaam weather (which I love), I intend to continue to look to water for exercise. How about I take my workout routine from the swimming pool to the beach?
READ ALSO: Steps to Leading a Healthier Lifestyle This Year
What? You've never considered that before? Why? With the beautiful blue waters, white sands, and calming horizon of the Indian Ocean nearby, why not exercise in a manner that is not only good for your body but also refreshing for your mind and spirit?
READ ALSO: Sun, Sea, Sand—East Africa's Best Beaches
How to Workout at the Beach
Could it be that you just have no idea how to carry out an effective workout regimen at the beach? Well, fret no more.
Take a look at this article, from TopEndSports, which give great ideas on how to do just that.
READ ALSO: Web Development Nakuru & Are Your Skills up to Date for the Future of Work?
Interesting, no? I thought so. I can't wait to start exercising at the beach! Anyone else feel me on this?
Biche
Please Pin: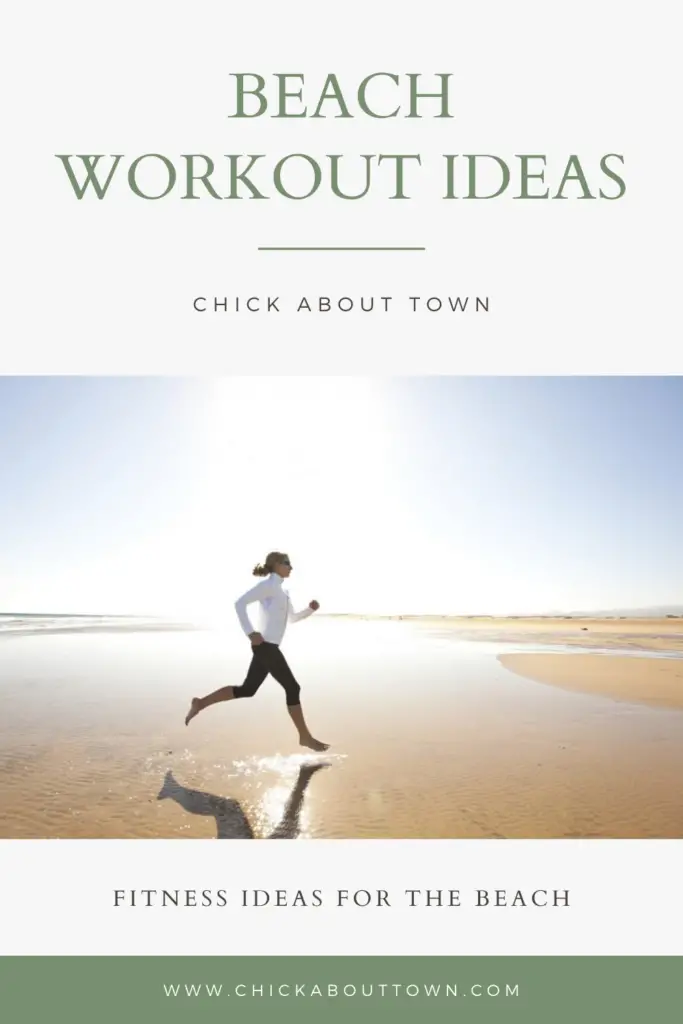 Photo Credits: tustinbodyworkbistro.com