Today, I have a number of banking transactions to perform. Most of these are to be performed on a couple of accounts I hold with Standard Chartered Bank Kenya, while one of these transactions is to be performed on an account I hold with Kenya Commercial Bank. Despite the disparity in number (and complexity) of the transactions that I have to perform at each bank today, I can safely say that the one transaction to be performed at Kenya Commercial Bank—despite it being a very minor transaction—will probably take more than twice the amount of time (and hassle) than the plural transactions that I need to perform at Standard Chartered Bank. Needless to say, the service that Standard Chartered Bank provides me makes me smile, while the service I get from Kenya Commercial Bank doesn't.
(I have a new bank that I am super happy with, and I would like to tell you all about. Check out An Ode to Equity Bank.)
How about you, dear reader? Are you happy with the service that your bank provides you? Or are you unhappy with it? Of the two banks that I bank with, I am extremely happy with Standard Chartered Bank because of their modern and efficient service. I love that I can bank primarily through their vast network of ATMs and on the phone, with their customer care service. Rarely do my banking transactions with Standard Chartered Bank require that I visit their banking hall in person. Banking with Standard Chartered Bank is, for me, usually very fast and extremely efficient. It's banking just the way I like it!
Banking with Kenya Commercial Bank
My experience with Kenya Commercial Bank, on the other hand, is the complete opposite. Believe it or not, when I first opened an account with Kenya Commercial Bank ten years ago, the banking forms that I had to fill to perform the simplest banking transactions had to be filled in triplicate. Yep, believe it or not! At the beginning of the 21st century, Kenya Commercial Bank was still using forms that needed to be filled in triplicate! The last time I had seen forms like that must have been sometime in the eighties. Wow! That definitely took me by surprise.
READ ALSO: What's Everyone Buying? Tea Masala, Kitchen Appliances & Personal Care Products
And then, I woke up the next morning and started to do the math. How much exactly was this going to set me back financially? I checked online and realized that a return ticket to Johannesburg would set me back upwards of US$ 700. And that was just the flight. Oops, it was time for me to start backpedaling.
(Interested in learning something new but can't take the time off to go to school? Check out the 10 Most Popular Online Courses To Pursue In Sub-Saharan Africa.)

But…that's not what irks me most about the service I receive from Kenya Commercial Bank. Rather, what truly bothers me is the amount of time I have to spend to complete even the most basic transaction. I have a savings account at Kenya Commercial Bank (note: I also have a savings account with Standard Chartered Bank) and so do not have an ATM card for that account (though I do have one for my savings account at Standard Chartered Bank). Anytime I want to deposit to this account therefore (a transaction I do at least once a month—and no, dear reader, a standing order would not apply here), I have to wait in a long line and deposit over the counter—a process that often takes over an hour (except when I happen to be in Karen and seize the opportunity to bank at Kenya Commercial Bank's Karen Branch). I wish Kenya Commercial Bank would offer me the facility of depositing into my savings account using an ATM just like Standard Chartered Bank does!
Well, that's my experience with the two banks that I bank with in Kenya.  Before I end this post and close my discussion on banking, I would like to mention a banking service that I do not subscribe to personally but one that has definitely caught my eye. That service is MOVE by NIC Bank.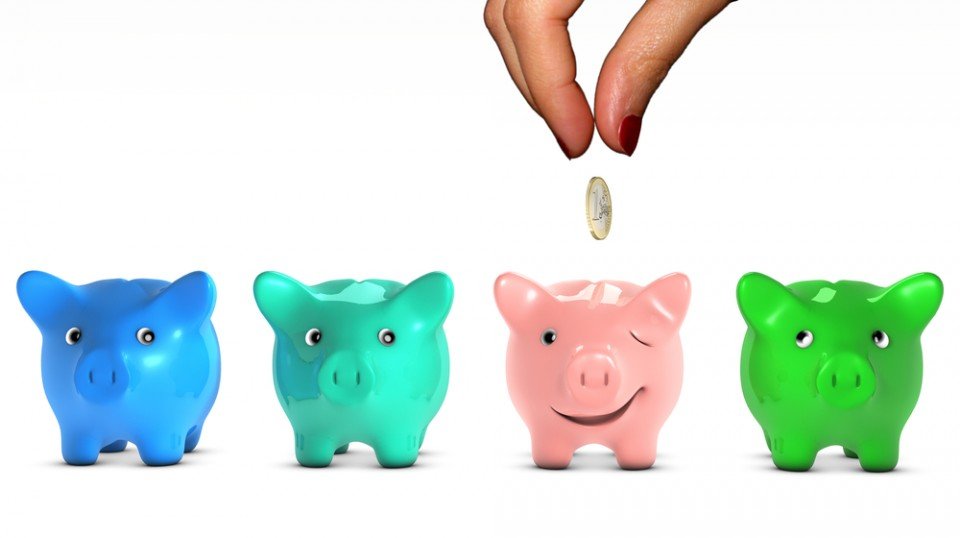 MOVE
Although I am not a client of MOVE, I think MOVE offered Kenyans (and those living in Kenya) a product that was truly unlike anything else available in the retail banking sector until then. With the original flat fee account (that competitor banks then copied in droves), to the long banking hours that it offered its customers (MOVE banking halls are open until 8 p.m. on weekdays) MOVE seems to me to be a banking product that is truly sensitive to its clientele.
When MOVE first appeared on the market about a decade ago, and it seemed as though everyone was moving to MOVE, I was often astounded by first-hand tales from MOVE customers about what length their bank would go to satisfy their banking needs. My favorite story was told to me by an ex-colleague whose ATM card was swallowed on a Saturday afternoon as she was withdrawing money before heading out of town for an overnight trip. Not wanting to cancel her trip, she headed to the nearest MOVE office to see what could be done (yeah, MOVE offices open on Saturday afternoons or at least they did at the time).
Once at the MOVE office, she was told that she could not withdraw money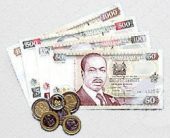 directly from her bank account. Still, if she were to sign an instruction authorizing MOVE to transfer the required amount from her account to the representative's account, to be effected first thing on Monday, then the representative said she would be happy to give my ex-colleague the money she needed in order to proceed with her trip. Of course, my ex-colleague did not hesitate. This is how she managed to proceed with her overnight trip with less than a two-hour delay after her ATM card had been swallowed.  I don't know about you, but if my ATM card were swallowed on a Saturday afternoon, I don't think my bank would have anything to do with me until Monday morning. How is that for customer focus?!
Well, those are all the experiences (and thoughts) I have to share about banking in Nairobi (and Kenya). Do you have banking stories and opinions that you would like to share with me and fellow readers? If so, please drop me a comment so that we can all be better informed in our banking choices.
For now, allow me to end this post wishing you great financial abundance and wonderful customer-focused banks to take care of your wealth.
Until the next time,
Biche
P.S. To be sure not to miss future posts on ChickAboutTown, sign up to receive posts directly by email.
Photo Credit: exsustrust.com; mozo.com.au