Update: In 2013, Auto Assured changed its name to INFAMA.
Auto Assured Ltd.
The Motoring Centre, Lenana Road
Tel: +254 -(20)-2711420/1, +254-(20)-2727914/5
Mobile: +254-(722)-752543, +254-(733)-730763
Email:info@autoassured.com

Yes, I know Christmas is right around the corner so I would do well to write a Christmas-related post today, but frankly, I am not a big fan of Christmas. What I will offer instead, in an effort to appease my readers who are in the throes of the holiday season, is that the service I am going to tell you about today would make an excellent gift for a loved one whose life you would like to make (safer and) easier.
The company I am going to tell you about today, Auto Assured, provides among other services, a road rescue service which I can vouch for a hundred times over. (To find out more about Gift Memberships, visit their website.)
I first heard about Auto Assured when a gentleman-friend became a member through his workplace. At the time, I imagined that the service would be quite costly but loved how quickly we were rescued each time my friend's car stalled due to a recurring car battery problem.
I became a member of Auto Assured a couple of years after that, also through my workplace, under a corporate package where each member was charged 6000 KSh for membership. This was much less than I expected the service to cost, but I figured that our office had just negotiated a really good deal with Auto Assured.
As I mentioned in an earlier post, at the time, I used to drive an extremely old car. Car trouble occurred regularly, and whenever it would happen, my heart would sink! I hated dealing with car issues. Being a member of Auto Assured changed all that!
In my first year as a member of Auto Assured, I made good use of the 6000 KSh that I paid for my subscription to the service. I called Auto Assured often when my car would not start, when I had a flat tire, or whenever I experienced a number of other vehicular unexpecteds. Each time, Auto Assured would rescue me in record time providing a service that was always friendly, efficient, knowledgeable and professional. So happy was I with the service I received that first year, that the following year, when I was no longer eligible for corporate membership (because I no longer worked at the same organization), I didn't hesitate to renew my road rescue service, albeit at the increased price of 8000 KSh (still well worth it if you ask me).
[polldaddy poll=1221654]
Since my former organization had been dealing with my car insurance until that point too, when I went to renew my road rescue service and found out that Auto Assured also offered car insurance, I signed up for that service too. Although I was generally not well-versed in shopping for insurance, I found the terms good and knew that this communicative, efficient, customer-focused organization was a great place to start for someone dealing with their own car insurance, on their own, for the first time. (They did not let me down!)
READ ALSO: Toyota Vitz Review
So why do I think so highly of Auto Assured? Primarily, it's because they give me service just the way I want it. Whenever I call to report a problem, I am sure to have a courteous, knowledgeable attendant answer the phone. Usually, within minutes, a rescue team has arrived on the scene and is able to solve my problem. Even when I was living out on Thika Road, I never waited more than 15 minutes to be rescued. (I was surprised to know that Auto Assured provided service that far out!)
When a rescue team takes a little longer than usual to respond to a call, then Auto Assured makes a point of having someone call you to tell you what's holding the team up. Often, in a short period of time, Auto Assured will call more than once – each time offering an update of the exact location of the team coming to the rescue. Although this doesn't make the team arrive any faster, it definitely makes a huge difference on the pleasantness of the waiting experience.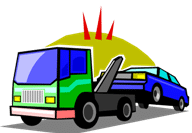 I can tell you countless stories of how Auto Assured has bailed me out, but I won't. For the purpose of brevity, I'll tell you only one. On a Thursday night, when my friends and I were in the mood of having some serious fun, we all headed out as a group to discover Blanco's, which was new at the time. It was going to be my first time there, and I was really looking forward to discovering this new joint.
On my way to Blanco's, my car stopped just as I approached City Mortuary roundabout. Not thinking anything of it, I called Auto Assured, who sent me a rescue team in less time than it took my friends to notice I that was no longer with them and to come looking for me. The prognosis was not good. The problem was major. The rescue team informed me that my car would have to be towed.
READ ALSO: Celebrating the Life & Music of Uganda's Mowzey Radio
I was so not in the mood to deal with that right then, and thank God, I didn't have too! The rescue team offered to drop me off at my next destination (as they always do), while they dealt with the problem at hand. (I didn't take them up on their offer of a ride because my friends had already come back for me though I have used this facility before.) Off I went with my friends to Blanco's, as the Auto Assured team waited for a tow truck to tow my car to my home – which they did – and then called me to tell me when my car was parked safely at my place.
The next day, Auto Assured came to my home to tow my car to the garage for repair, at no extra cost. The whole process of my car breaking down, being towed to my home and then to the garage, was one that included minimal stress for me. This was a far cry from the experience I had during another incident, which occurred before I was a member of Auto Assured, that required me to miss a day of work because I was unable to find a tow truck in the middle of the night and so was unable to resolve my situation until daybreak the next morning (in defense of my trusty vehicle – this incident did not include a mechanical fault). How I wish I had been a member of Auto Assured then! 🙂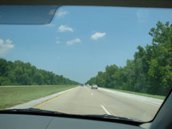 With the combined Auto Assured Road Rescue and Insurance package, things get even better! With this combo, if ever you find yourself in a road accident, then all you have to do is call Auto Assured, who will take care of everything else: dealing with the other party in the accident, dealing with the police in establishing fault – absolutely everything! I only experienced this once while being insured by Auto Assured, but this once was enough to convince me about how wonderful the combo package is. During this one incident, I experienced no screaming back and forth that was typical of the other accident experiences I had had prior. There was no being intimidated by police or other individuals involved in the accident. This experience was swift and peaceful for me with Auto Assured handling everything and then calling me the next day to tell me how everything was resolved. Pure bliss!
Needless to say, I recommend subscribing to Auto Assured's road rescue and insurance services, without reservations. I, personally, would never think of driving in Nairobi without at least the road rescue service. After experiencing life on both sides, why would I chose to live without the peace of mind and ease that I know Auto Assured can provide me?
But…don't take my word for it. Try it out for yourself! Pay a visit to Auto Assured's offices (located off Lenana Road across from Red Sea Restaurant) to find out more, then let me know what you think.
Until the next time,
Biche
Photo Credit: Arria Willis