Did you come to this post looking for the AllRecipes logo? If so, you are in the right place. Here it is.
AllRecipes Logo PNG
The AllRecipes Logo has changed several times over the years, but the site's current logo is this:

How to Download This All Recipes Logo
To download this AllRecipes logo, simply right click it, and select "Save image as…" in the menu that pops up.
---
Today, I am not going to tell you about a place to visit or a product to buy. Rather, I will tell you about a great website that has come in handy for me many times and that I consider to be a real life saver: AllRecipes.com.
What is AllRecipes.com?
AllRecipes.com, is an online cooking community where home cooks from around the world go to share, rate and download recipes and meal ideas. That's how AllRecipes.com describes itself.
In my words, AllRecipes.com is a great place to find recipes that will have your friends and family swearing that you are a great cook! If you chose correctly, AllRecipes.com will never let you down!
AllReceipts Website
The All Recipes website is quite simply www.AllRecipes.com.
Allrecipes.com Recipes
What I love most about AllRecipes.com is that it makes any meal idea I have materialize as a reality on my dining table. By simply entering what I feel like making for brunch, lunch, or dinner into the search box on AllRecipes.com (whether or not I have a clue about how to make it), I immediately get a list of different ways to make the dish. Then, since AllRecipes.com has a rating feature for its recipes, I can order my search results by rating and choose to ignore all recipes other than the most highly rated. Et voilà! A magnificent dish appears on my table, and I get all the credit! 🙂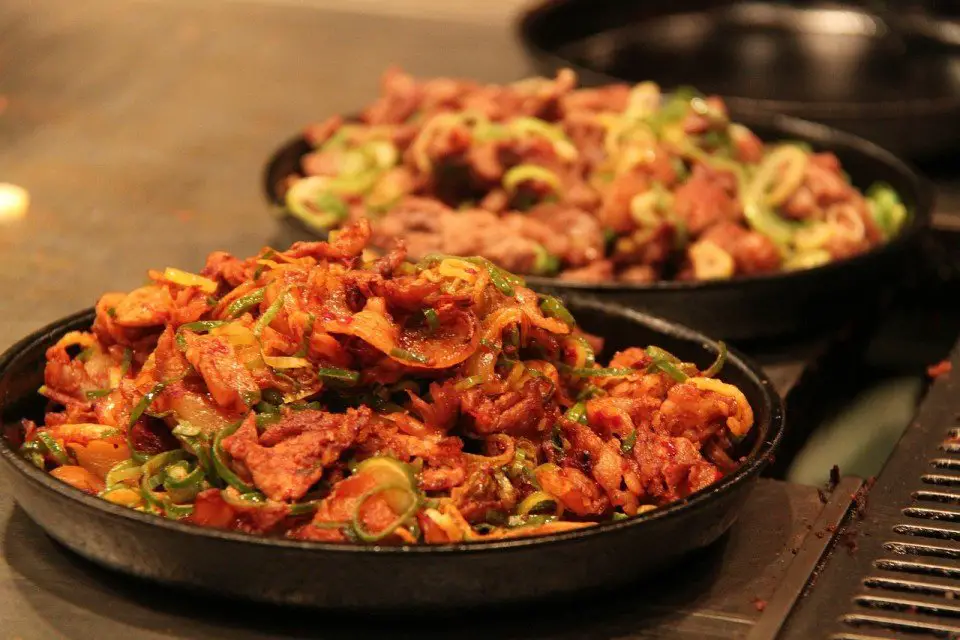 Sometimes, the recipes on AllRecipes.com call for ingredients that are not available on the East African market. That hasn't happened to me very often though. When it does, I simply chose another recipe or come up with a creative substitute for the hard-to-find ingredient.
The Ingredients Scaler
Once I have settled on a recipe to make and want to ensure that I have enough of each ingredient on hand, I use yet another handy feature of AllRecipes.com: the ingredients scaler.  Before I even mention the ingredients scaler, allow me to point out that the recipes on AllRecipes.com can be displayed, interchangeably, in both metric and imperial units. AllRecipes.com truly is for everyone! To use the scaler, a user simply enters the number of servings of the dish they wish to prepare, and instantly, all the measurements for the recipes are either scaled up or down.
Nutritional Information
That's not all AllRecipes.com has to offer. Along with the recipe itself, AllRecipes.com also provides nutritional information such as calories per serving (great for anyone who is watching their weight) as well as information about the time needed to prepare and cook the dish (each listed separately). That's a great feature when you plan to cook under time constraints.
When I was a young girl living in Côte d'Ivoire, I often sang along to a jingle for a Maggi Cube advertisement that went: "Cube Maggi, avec l'étoile, le secret de la bonne cuisine" (Maggi Cube, with the star, the secret to good cooking). Dare I say that, for me, le secret de la bonne cuisine (the secret to good cooking) is AllRecipes.com. I am sure many a modern woman who is less than proficient in the art of cooking would agree.
Don't take my word for it; try it out for yourself. When you do, please let me know what you think.
Happy Cooking,
Biche
P.S. To be sure not to miss future posts on ChickAboutTown, sign up to receive posts directly by email or subscribe to ChickAboutTown in a reader.
Image Credits: badappreviews.com