Are you looking for an African tea recipe, perhaps osang tea as it is known in Equatorial Guinea or the African tea that is so common in East Africa?
If so, look no further: here are two recipes to do just that.
Enjoy!
African Tea Recipe Uganda/Kenyan Tea Recipe/African Tea Recipe Rwanda
Ingredients
1 part water
1 part milk
Spices or herbs of your choice such as ginger, lemongrass, tea masala, cardamom, cinnamon, nutmeg, and/or black pepper
1 teaspoon of loose tea leaves or 1 tea bag per cup of tea
sugar to taste
Directions for This African Tea Recipe
On high heat, bring the water and milk mixture to a boil.
While the mixture is heating up, add your chosen spices and herbs to taste.
Once it boils (watch closely so that it does not boil over!), turn off the heat.
Add tea leaves to the pot, cover, and let the tea steep for a minute or two until it is your desired strength (you can judge this from its color).
If required, i.e, if you used loose tea or spices/herbs that must be removed from the tea before drinking, strain the tea into a tea flask or tea pot. If you used tea bags, remove the tea bags and/or spices or herbs that need to be removed.
Pour your tea into a cup.
Add sugar to taste, and that's it.
Drink and enjoy!
Osang Tea (African Tea Recipe from Equatorial Guinea)
Ingredients Required for This African Tea Recipe
4 cups water
2-4 teaspoons black tea leaves
1 teaspoon cardamom
3-4 sticks of cinnamon
1/4-1/2 cup sugar
3 cups milk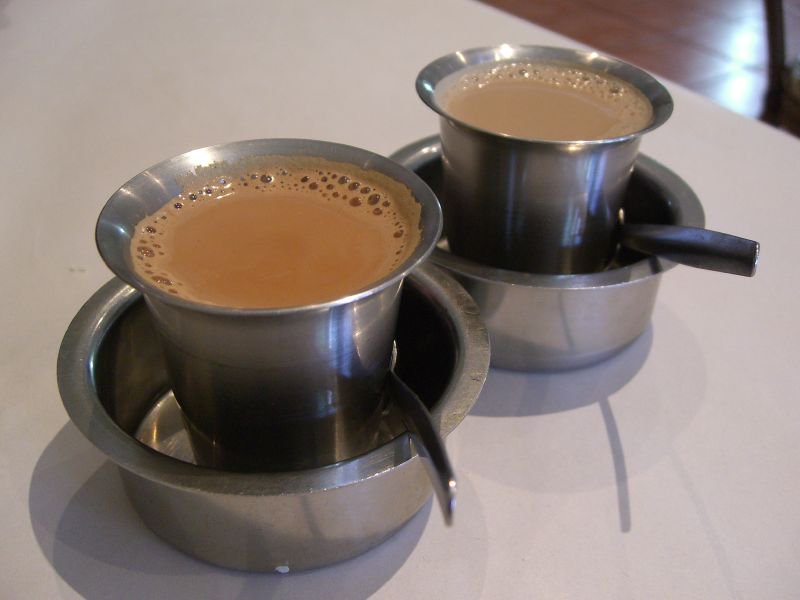 Directions
Simmer water, black tea leaves, cardamom, cinnamon sticks, and sugar for 10 minutes.
Add the milk and heat just until hot.
Strain and serve.
Drink and enjoy!
What Tea Leaves Should You Use for These Osang Tea (Equatorial Guinea)/African Tea Recipes?
I have been making African tea for over thirty years, across many countries and continents, and I have used countless brands of tea—some African, others not—to do so.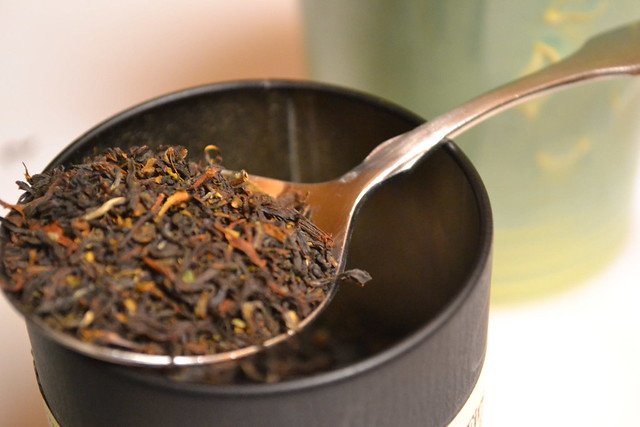 The most important thing is to use black tea. You can use whichever brand is readily available.
Some African tea brands that I use time and time again, and particularly enjoy, include:
Now, let me tell you a little more, but before I do…
My Backstory with African Tea/Osang Tea (Equatorial Guinea)
I come from a people who are truly committed to their tea drinking.
On my mother's side of the family, every time is tea time. I am sure some of you, my readers, can relate to your mothers being this way too. 🙂
And when I say tea, I don't mean the wimpy mixture of tea and water served to you at most establishments, where you get to mix the water and tea in your cup as you put together your tea.
I mean the potent, fierce stuff that is cooked on a stove and served in flasks that's to be drunk at scalding hot temperatures.
Do you now know what I am talking about?
Some call it chai or osang tea as it is known in Equatorial Guinea. Others simply refer to it as "African tea".
READ ALSO: Flights to Dar es Salaam & Mbudya Island
I was never a tea drinker until very recently.
A few years ago, an incident involving my drinking two cups of tea in quick succession was reason enough for my aunt to ask me if everything was OK.
She couldn't remember having ever seen me drink tea, let alone having two cups in quick succession. (Incidentally, something was bothering me that night which might have been the reason for the strange occurrence.)
When I was a little younger, I often told my aunts, "Let those who drink complicated drinks make it for themselves."
I never understood their constant need to be drinking tea.
Frankly, neither did I understand why it was worth the hassle for me to make it for them.
Now, I know better.
My Conversion
Strange as it may seem, I have become a convert of African tea.
Nothing tastes better to me than my daily morning and evening cups of tea made just right: with lots of milk, sugar, and tea leaves.
The temperature of the tea also has to be just right.
Nothing but the hottest tea will do for me unless I am extremely desperate. 🙂
I love the burning sensation of the hot tea as it goes down my throat!
So…how exactly does one make a good cup of osang tea or African tea?
To this question, I am sure there is no right or wrong answer—everyone has their own recipe for perfection.
All I would like to do here is share my recipe with you, and then you can tweak that to come up with one that's just right for you.
Either way, the basics are pretty much the same.
Here goes.
READ ALSO: Cadbury Hot Chocolate Recipe
Recipe for Osang Tea/African Tea
First, I mix (full fat) milk and water in a pot in a 1-to-1 ratio.
Some like to have more milk than this in their tea for a creamier taste (yummy!), while others prefer to have more water in their tea so that it's thirst-quenching (not so yummy).
A 1-to-1 ratio is the balance I have learned to strike between having very milky tea, which can be quite calorific, and tea that's too watery, and therefore plain not delicious.
Once mixed, I place my pot on the stove and bring it to a boil.
While my milk-and-water mixture is heating up, I walk into my garden and pick a few leaves of lemongrass, which I then wash and crumple into the mixture.
I love spicing my tea with lemongrass!
Other spices commonly used in African tea are ginger (fresh or ground) and Tea Masala (which I like a lot too).
READ ALSO: The Owners of Tropical Heat & Tropical Heat Tea Masala
Once spiced, I let the mixture come to a boil while keeping close watch so that it does not boil over.
I then switch off the heat from my mixture in preparation of adding tea leaves to it.
According to my mother, boiling tea leaves affects their taste negatively. (After many years of not believing her, I now know exactly what she means.)
I then add tea leaves to the mixture, adding one teaspoon of loose tea leaves or one tea bag per cup of mixture.
This measure has served me well for the most part but may need to be varied depending on the type and strength of tea being used.
I then let my tea brew covered for a minute or two.
Finishing Touches
If I used loose tea leaves, I then proceed to sieve my tea into a flask.
If not, I pour my tea directly into a flask without sieving (which is why I prefer to use tea bags instead of loose tea)).
Et voilà!
My tea is ready for consumption.
I add sugar to taste, and that's it!
Are you a tea lover?
If so, is there some special mode of preparation that you use when making your tea? Let me know by leaving a comment below.
In the meantime, here is a video of someone who does it a little differently than I do but still makes essentially the same kind of tea spiced with ginger.
For now, all this talk of tea has made me crave yet another cup.
I think it's time I go fix one.
I look forward to hearing what you have to say.
Until the next time,
Biche
READ ALSO: Baby Gorilla Naming Ceremony: Rwanda Development Board's Kwita Izina
Please pin it:
Photo Credits: Food.com, Ty Konzak, Jumia Kenya, Cozia Design, Masterfile, kenya.info.ke, Chelsea Kyle/Ali Nardi, ShangaiDaily.com, The Office of Education Abroad