With the first quarter of the year firmly behind us, you might think that all is lost if you haven't kept up with those well-intentioned personal goals you set at the beginning of the year.
Luckily, that is not quite the case.
With about three quarters of the year still ahead of us, you have ample time to work on achieving your most cherished goals for this year.
To give you some motivation, today I've got Stephanie Haywood for you with some tips and tricks to help you do just that.
I hope you find them useful.
Over to you, Steph…
2022 is well on its way, but you still have time for some major self-improvement moves that can make this your most rewarding year yet.
Here are my best tips for looking and feeling your best all year long.        
Table of Contents
1. Find Your Own Confidence Boosting Tricks
A healthy dose of self-confidence can make achieving your goals much easier. As you continue the rest of this year, find simple ways to improve your self-esteem and provide the motivation you need to be successful.
Sit down and write out a list of attainable goals.
Spend more time on your health.
Creating your own mantra can provide a much-needed dose of positivity.
Do what makes you feel better about yourself, and don't let anyone dull your shine.
Buy a polished outfit, sport a red lip, or start a new exercise routine that helps you look and feel your best. (For a bright lip that also boosts your health, look for moisturizing, clean formulas that seal in moisture while coating your lips in shine.)
READ ALSO: Eat to Live Diet Results
2. Don't Let Yourself Settle Only for Basic Self-Care
Okay, so taking better care of your health should be a good starting point for thriving in 2020.
However, to really pump up your energy and self-worth, you should look into self-care practices that provide even more of a wellness boost.
Crank your favorite playlist and dance along while you get ready in the morning, or gaze into the mirror and give yourself a compliment.
These tiny gestures can pack a majorly positive punch for your mood and productivity throughout the day.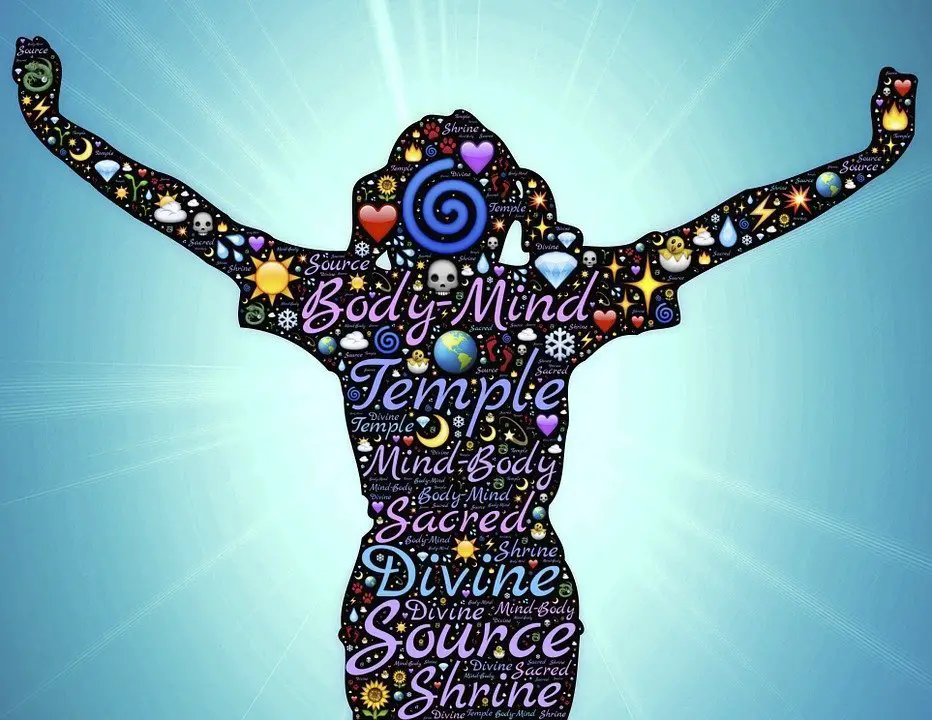 Don't be afraid to push boundaries when it comes to your self-care needs.

3. Get a Natural Glow with a Daily Dose of Exercise
All that self-care will definitely leave you feeling great but chances are you'll want that healthy glow visible on the outside as well.
Break out the highlighters if you must, but it's also important to know that exercise can brighten your mood and appearance as well.
Regular workouts get your blood pumping and promote a healthy weight, but the real glow comes from the healthy self-image you have after those sweat sessions.
Get your burn on at the beginning of your day to give yourself more self-esteem and energy to hustle your way to your goals.
Get out of bed and hit your mat for some core-strengthening planks, or do a set of jumping jacks to really jumpstart your brain and body when you get up in the morning.
4. Start Eating Clean and with More Compassion
Clean eating is a great goal to set any time, but as you formulate your healthy meal plans, consider giving veganism a try.
A vegan diet has been shown to keep you slimmer and to provide considerable health benefits.
Consuming a plant-based diet, however, can also have positive environmental impacts.
Many experts agree that reducing our reliance on livestock and animal products can greatly reduce greenhouse gases, other forms of pollution, and global health costs. So, in addition to saving animals, you could also help save the world.
5. Clean up Your Sleeping Habits
A balanced, plant-based diet can be emotionally, physically, and environmentally rewarding. To truly thrive this year, however, you need to work on boosting your sleep hygiene too.
Your mind and body both do some pretty amazing things when you sleep.
If you want to keep your mood balanced and your brain booming, you need to set yourself up for more of this restorative sleep.
Having a relaxing bedroom and bedtime ritual can definitely help, but you may also want to treat yourself to some sleep tech that can help you improve your sleep cycles.
Splurge on a smarter mattress or use a fitness tracker to gain insights into your sleep habits.
6. Find Ways to Help You Move Forward
We all go through difficult times in our lives, and many of us struggle to get past them.
If you're experiencing this, you may be feeling less motivated to better yourself this year.
However, there are resources that can help you heal and move forward in a healthy way.
For example, if you've lost a loved one within the past year and are still having trouble with coping, counseling might be a good option.
You could also look into a free online bereavement program, which offers resources, tips, stories, and creative ways to guide you through the grieving process.
Don't be afraid to seek help when you need it—these resources can point you in the right direction to improve your health and happiness.
You can unlock that potential and reach for your dreams by taking positive steps towards better health, more confidence, and a happier you. So…what are you waiting for?
Start making those positive changes and see the results today!
There you go, dear reader. I hope that's all the motivation you need to make changes towards becoming a better you during what's left of this year.
If you found any of Stephanie's tips especially motivating, tell us more in a comment below.
Until the next time,
Biche
P. S. Wondering where to stay when you next travel? If so, go here to check out a host of great options! (You can also find out lots more about your travel destination here.)
[jetpack-related-posts]
P. P. S. Are you a blogger or website owner who would like to make more money from display ads on your site? If so, check out this free service that helps you do that.
P. P. P. S. Do you have a product, service, establishment, or event that you would like to spread the word about online? If so, go here to find out how I can help you do that.
P. P. P. P. S. If you enjoyed his post, subscribe to my blog to get an alert every time I publish a new post. Think others would benefit from the tips you read here? If so, please share this post with your friends and followers on social media. Last but not least, you are welcome to refer to this post on your own website, but if you do, please remember to link back here. Thank you!