This post is about Zanzibar and contains answers to many of the questions that you, my readers, often ask me about the island/archipelago.
1. Uber Zanzibar: Is there Uber in Zanzibar?
No, there is currently no Uber service in Zanzibar. Uber Zanzibar does not exist.
Transportation in Zanzibar
2. How to Get Around in Zanzibar
If you are staying in Stone Town, even without an Uber Zanzibar service, most places are reachable by foot or by bajaj (tuk-tuk/auto rickshaw), which you can simply hail on the street and are very inexpensive.
READ ALSO: Stone Town: Where to Stay for Every Budget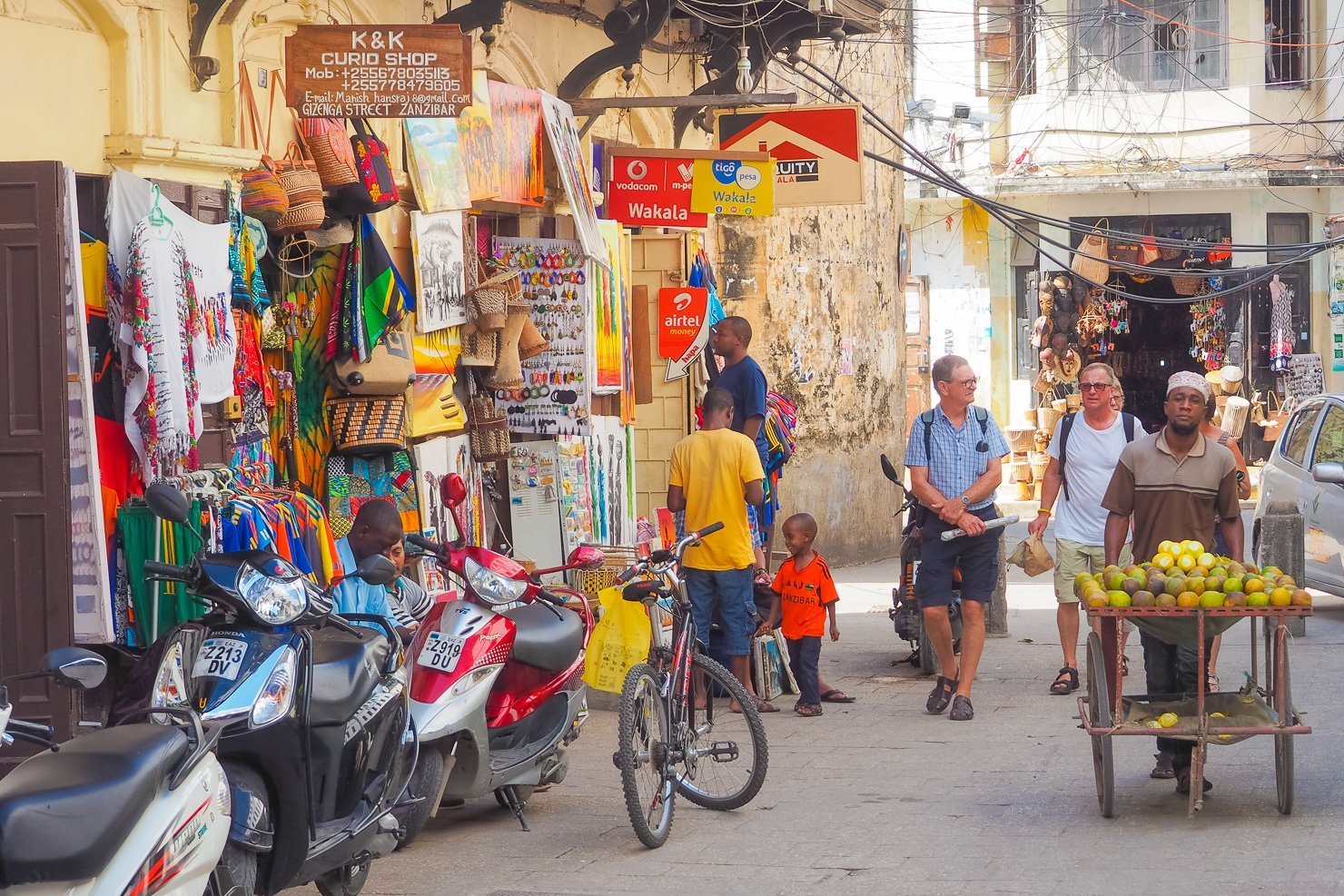 You can also arrange transportation through your hotel.
READ ALSO: Zanzibar, Tanzania: My Best Tips for Stone Town & Elsewhere on the Island
For further distances, such as leaving Stone Town to go to other parts of the island, you can arrange transportation through your hotel in Zanzibar.
The cost of this transportation might be on the higher side, but remember: this is Tanzania and all prices are negotiable!
READ ALSO: Uber in Johannesburg & Dar es Salaam
3. Zanzibar Taxi Prices
Taxi prices in Zanzibar are negotiable, and even though this is Tanzania, taxi fares are dollarized. Here is what you can expect to pay for a taxi in Zanzibar:
Stone Town to/from Zanzibar Airport: US$10
Stone Town to/from a beach hotel not in Stone Town: US$35
Airport to/from a beach hotel not in Stone town: US$35
4. Zanzibar Taxi App
There are a number of taxi apps that claim to work in Zanzibar, but none with widespread adoption. I recommend that you book a taxi through your hotel.
5. Uber Tanzania
Although there is no Uber in Zanzibar, Uber does operate in other locales in Tanzania. To find out more about Uber Tanzania, click here.
6. Where is Zanzibar Located?
Zanzibar is located in the Indian Ocean about 25 to 50 kilometers off the coast of mainland Tanzania in East Africa. The archipelago consists of two main islands and many smaller islands.
7. What is Zanzibar City?
Zanzibar City is the capital and largest city of Zanzibar, the semi-autonomous political region formed by the Zanzibar archipelago.
Zanzibar City is located on the west coast of Unguja, the main island of the Zanzibar Archipelago, roughly due north of Dar es Salaam across the Zanzibar Channel.
Zanzibar City also serves as the capital of the Zanzibar Urban/West Region, and qualifies as a district, formally known as Zanzibar Urban District.
Zanzibar City comprises two main parts: Stone Town and Ng'ambo (literally: "The Other Side"). The two areas are historically divided by a creek, now marked by a large street called Creek Road.
Stone Town, former capital of the Zanzibar Sultanate, is the historical core of the city. Because of its unique architecture and culture, Stone Town was declared a UNESCO World Heritage Site in 2000.
Ng'ambo is a much larger, modern area that developed around Stone Town after the Zanzibar Revolution, with office buildings and large apartment blocks such as those of the Michenzani neighborhood.
8. What is Zanzibar Island?
Zanzibar is actually not an island but an archipelago, i.e., a group of islands.
Unguja, the biggest island in the archipelago, is often commonly referred to as Zanzibar Island though.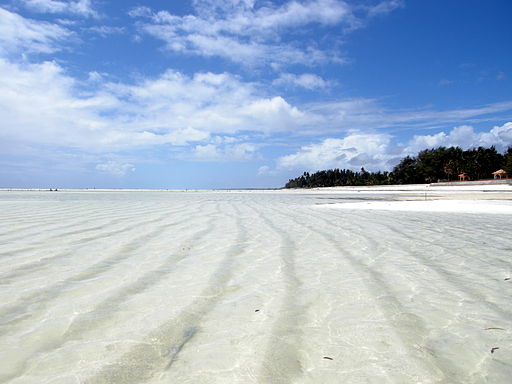 9. Is Zanzibar a Country?
No, Zanzibar is a semiautonomous archipelago in the United Republic of Tanzania.
10. What Currency Is Used In Zanzibar?
The official currency of Zanzibar is the Tanzanian shilling, though due to the archipelago's vibrant tourism sector, many major world currencies are accepted in Zanzibar (especially at hotels & for tours).
Such currencies include US dollars, Euros, Pounds, etc., but especially US dollars.
11. Getting from Dar es salaam to Zanzibar
It is easy to travel between Dar es Salaam and Zanzibar. You can do so by boat or by air.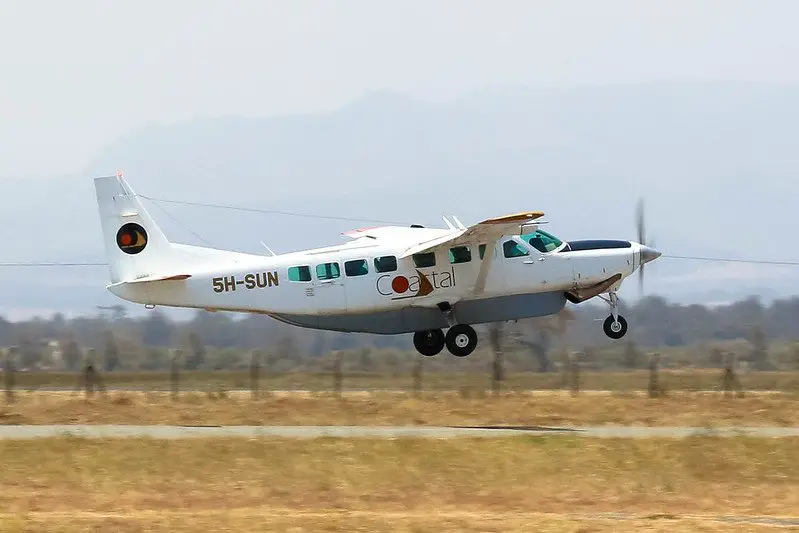 Ferries shuttle between these two destinations several times a day.
For reasons of safety and excellence of service, I recommend using Azam Marine.
There are regular flights between Zanzibar and Dar es Salaam, with the duration of flight being only about 20 minutes.
You can fly between these destinations both on international airlines as well as local Tanzanian ones—both options being quite safe.
Given the distance and traffic between Dar es Salaam airport and the rest of Dar es Salaam, as well as the distance between Zanzibar airport and Stone Town, it might be more pleasant and time-efficient to travel between these cities by boat rather than by plane.
Photo Credits: Latrell G., Helen in Wonderlust, Matt Kieffer, Ron Van Oers, Tanzania Today