This post is about Uber in several locales in Africa: Uber in Johannesburg, Uber in Zanzibar, and Uber in Dar es Salaam.
For Uber in each of those locales, simply click the link to jump to the relevant section:
Uber Zanzibar (click here to jump to that section)
Uber Taxi Johannesburg Prices
As I mentioned in this post, Johannesburg and Pretoria are served by 5 main types of Uber service: Uber X, Uber Black, Uber Van, Uber Assist, and Uber X VIP.
Here's a short description of how these services are different and how many passengers the cars for each service can carry:
UberX – affordable everyday rides (max: 4 people)
Uber Black – premium rides in luxury cars (max: 4 people)
Van – rides for groups of up to 7 people
Assist – Special assistance from certified drivers (max: 4 people)
UberX VIP – affordable rides with top-rated drivers (max: 4 people)
Uber Taxi Johannesburg Prices: How Uber Charges
Uber generally has several components to its pricing: a base fare applicable for all rides, a price component based on the distance traveled during the ride, and a component based on how long the ride takes to account for things such as traffic or a passenger making a driver wait at a stop during a ride.
On the rare occasions where there are more riders requesting Ubers than there are drivers, Uber increases its fares to encourage drivers to get onto the platform. This is called dynamic pricing, and you can read all about it here.
Dynamic pricing is not predictable, so I will not deal with those prices here.
Instead, below, I share what the regular Uber taxi Johannesburg prices are.
If dynamic pricing is applicable, your Uber app will notify you of this before you place your Uber request.
Uber Taxi Johannesburg Prices (Regular)
| | UberX | Assist | UberBlaCk | VAN |
| --- | --- | --- | --- | --- |
| Base fare | R 5 | R 5 | R 15 | R 22 |
| Cost per min | R .80 | R .80 | R 1.30 | R 1.60 |
| Cost per km | R 8 | R 8 | R 13 | R 16 |
| Minimum charge | R 25 | R 25 | R 50 | R 75 |
| Cancellation Fee | R 25 | R 25 | R 70 | R 100 |
Whatever the case, Uber taxi Johannesburg prices are much better than regular Johannesburg taxi prices.
Uber in Dar es Salaam
Four years ago, Dar es Salaam, Tanzania became the 485th city in the world to join Uber's growing global network.
With the launch of Uber Tanzania, Dar es Salaam joined the list of smart transportation hubs in Africa.
Following the success of Uber in many other cities, the company was excited to launch its ride-sharing platform in Tanzania.
READ ALSO: Instagram Recap: 20 Photos of Uganda & Tanzania
Uber's innovative platform connects drivers with riders in real time, at the touch of a button.
Whether you're a local heading out with friends, in the city on business, or exploring its tourist sites, Uber provides an affordable, safe and reliable way to get across the city.
READ ALSO: Are Your Skills Up-To-Date For The Future Of Work?
Economic Growth in Tanzania (Mainland & Zanzibar) and Why Uber Wants to Expand There
Dar es Salaam's exciting rapidly growing market makes it a perfect fit for Uber.
According to the World Bank, Tanzania will experience an estimated GDP growth rate of 6.8% next year.
READ ALSO: 50 Most Influential Young Tanzanians: Vote Now!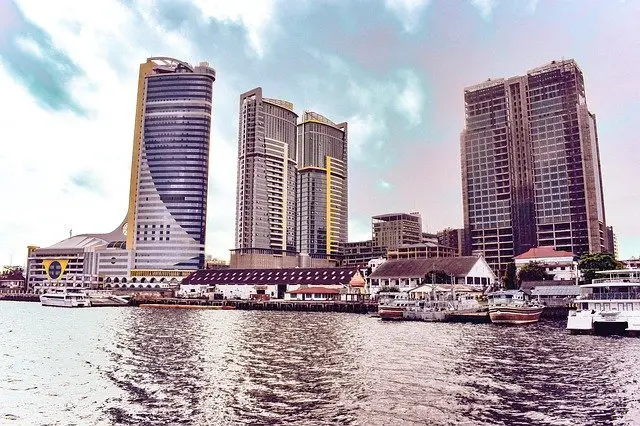 The country also maintains a low inflation rate.
Businesses are flourishing, with sectors such as transport, construction and financial services booming.
Alon Lits, General Manager for Uber Sub-Saharan Africa, says: "We are proud to launch Uber in Tanzania at such an exciting point in its growing economy.
As the infrastructure of Dar es Salaam rapidly urbanizes, so the demand for affordable, easy and flexible transport grows."
READ ALSO: Uber, the Holiday Season, and Dynamic Pricing
He adds, "We have set the standard for connecting people to world-class transport, moving millions of global citizens every day through our offering of affordable and reliable rides at the touch of a button. Our service complements existing transport options, so we can all work together to reduce traffic congestion and the environmental impact of transport in the city."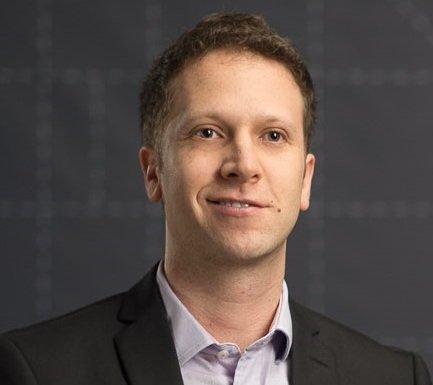 Uber helps people get a ride at the push of a button.
There's no waiting on the street or walking through unfamiliar neighborhoods to find public transportation.
It's the most convenient way to get a safe, reliable and affordable ride.
Read Also: Uber vs. Bolt: Which Do You Prefer?
Uber & Safety
No more street hails or waiting outside to find a ride. You can start the Uber app from anywhere and wait there safely for your driver to arrive. That means no standing on the street to hail a cab or struggling to find the nearest bus stop late at night.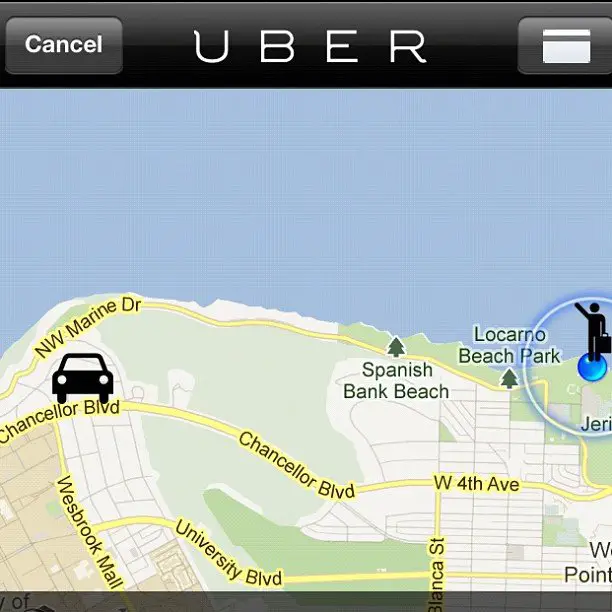 Trips are no longer anonymous. When a driver accepts your ride request, you see his or her first name, photo, and license plate number. You can also check whether others have had a good experience with him or her. In addition, the driver can see your first name and rating. You can contact the driver—and vice versa—through the app if there is any confusion around pick-up details.
Share your estimated time of arrival and location. You can easily share your ride details, including the specific route and estimated time of arrival, with friends or family for extra peace of mind. They'll receive a link where they can see in real time the name and photo of the driver, their vehicle, and where you are on the map until you arrive at your destination. Plus, they can do all of this without having to download the Uber app themselves.
Feedback and ratings after every trip. After every ride, riders and drivers get to rate each other and provide feedback. Uber's safety team reviews this information and investigates any issues.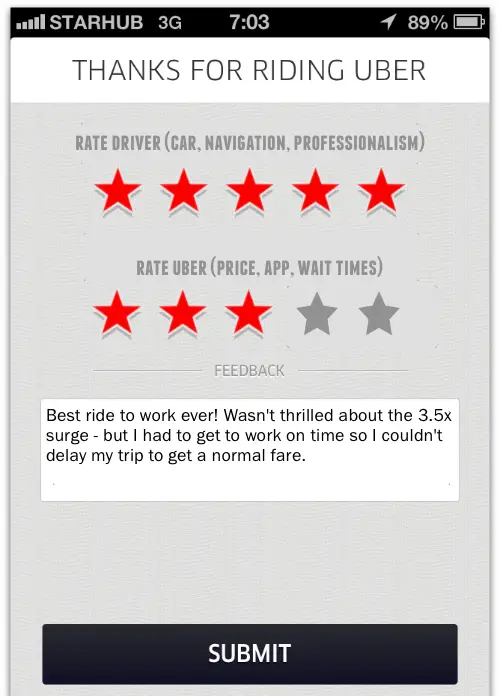 Uber Support
24/7 Support. If something happens in a car, whether it's a traffic accident or an altercation between a rider and a driver, Uber's customer support staff is ready to respond to any issues 24 hours a day, seven days a week.
Rapid Response. Uber has a dedicated Incident Response Team to answer any more urgent issues. If Uber receives a report that a driver or rider has acted dangerously or inappropriately, the service suspends the person's account, preventing him or her from accessing the platform while Uber investigates.
Always on the map. Accountability is one of the things that Uber uses to makes its riders feel safe. Uber uses GPS to keep a record of where a driver goes during the ride. This allows the company to verify that the most efficient routes are being used, which creates accountability and a strong incentive for good behavior.
Working with law enforcement. In cases where law enforcement provides Uber with valid legal process, the company works to get them the facts, for example by providing trip logs. Again, transparency and accountability are in-built into the Uber experience.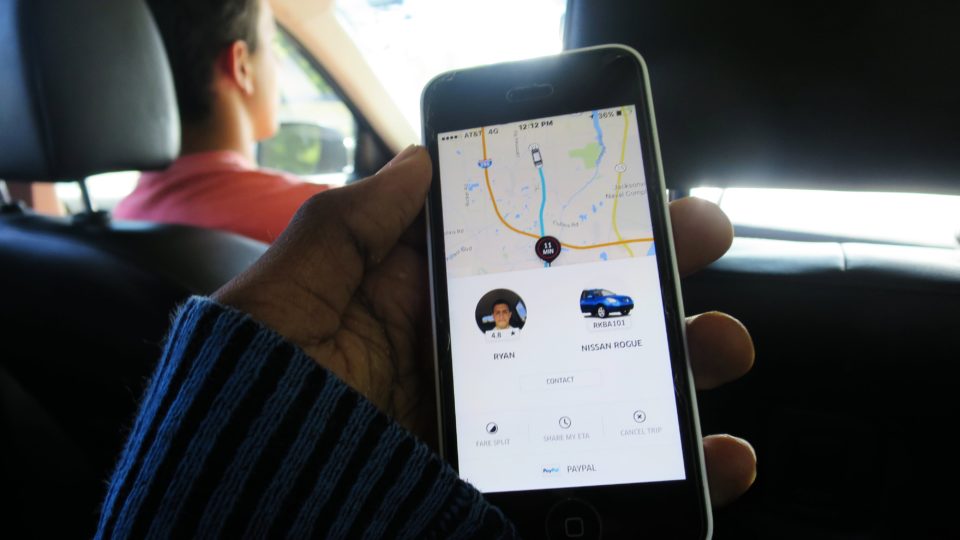 Pre-screened drivers. All Uber drivers undergo a screening process before they can use the Uber app.
Alon Lits, General Manager for Uber sub-Saharan Africa, goes on to say, "Uber is part of a broader global evolution in transportation. Dar es Salaam is a vibrant, thriving city with a growing youthful labor force that is ready to welcome and support our service. Together, in partnership with the current transport system in Dar es Salaam, we will shape the future of urban travel to benefit passengers, drivers and the environment. We are so excited to be launching here."
Current Uber Pricing in Dar es Salaam
Base fare: Tsh. 1,200;
Cost per min: Tsh. 110
Cost per km: Tsh. 560
Minimum charge: Tsh. 3,000
Cancellation fee: Tsh 3,000
As a Dar es Salaam resident who doesn't own a car, I too can say that I am super excited about Uber Tanzania launching in my city.
Although I am currently travelling, I can't wait to give Uber Tanzania a try as soon as I get back into the country. (On second thought, I am currently in Kampala, and I just found out Uber exists here too, so I'll give the service a try before then.)
When I do, I will be sure let you know what my experience was like.
READ ALSO: Tanga, Tanzania: 10 Pictures Taken in & Around Lushoto
Uber Zanzibar: Is there Uber in Zanzibar?
No, there is currently no Uber service in Zanzibar.
How Can You Get Around Stone Town, Zanzibar Without Uber?
If you are staying in Stone Town, then most places are reachable by foot or by bajaj (tuk-tuk/auto rickshaw), which you can simply hail on the street and will be very cheap.
READ ALSO: Stone Town: Where to Stay for Every Budget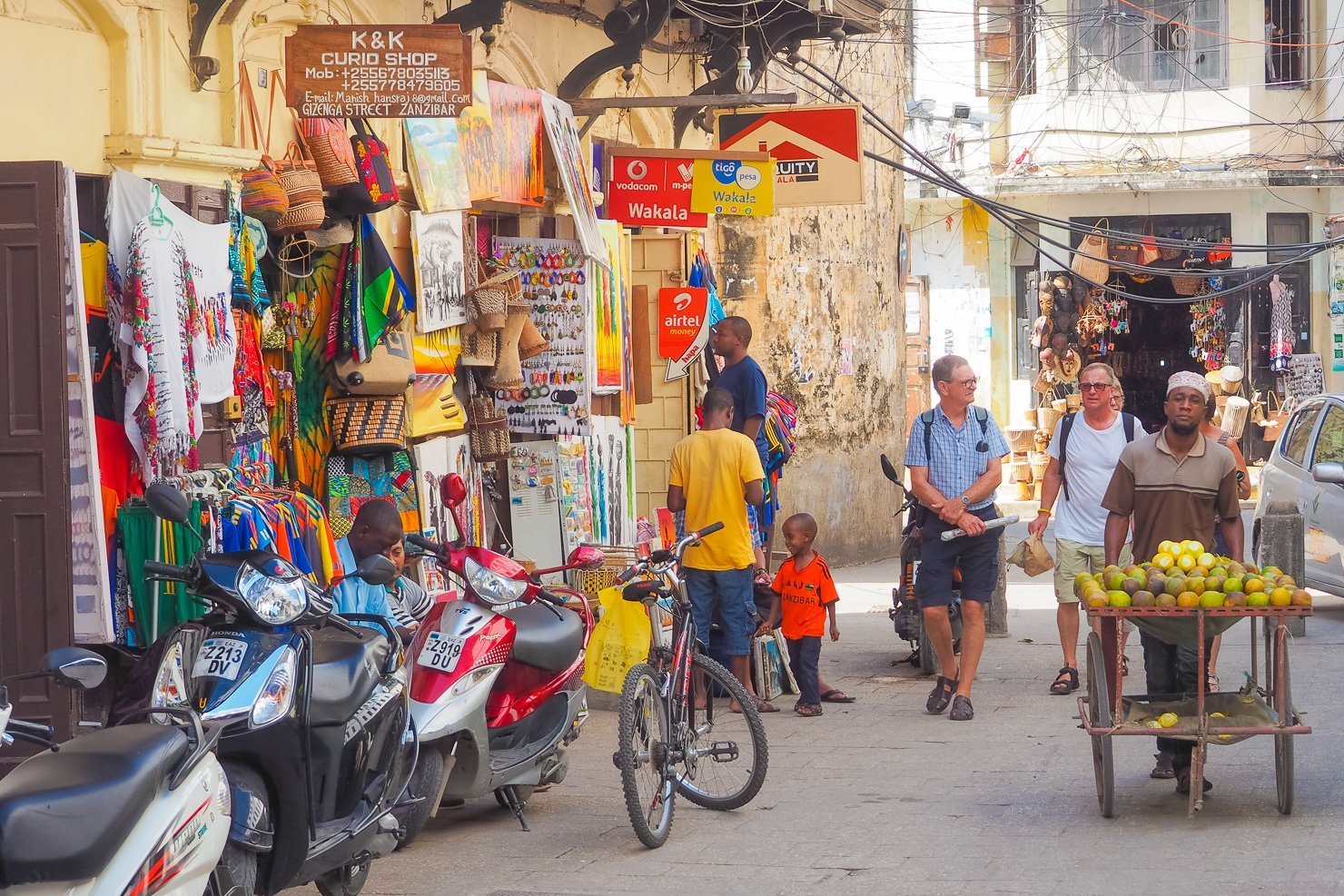 You can also arrange transportation through your hotel.
READ ALSO: Zanzibar, Tanzania: My Best Tips for Stone Town & Elsewhere on the Island
For further distances, such as leaving Stone Town to go to other parts of the island, you can arrange transportation through your hotel.
The cost of this transportation might be on the higher side, but remember: this is Tanzania and all prices are negotiable!
Does Uber exist in your city? Is it a service you ever use? Why or why not?
What do you have to share about your experience as an Uber rider or driver?
For those of you who have used Uber Tanzania, your comments are especially welcome.
As always, I look forward to hearing what you have to say.
Until the next time,
Biche
P. S. Enjoyed this post? If so, subscribe to this blog to get an alert whenever I publish a new post. Think this is interesting news? Then share this post with friends and family on social media. Want to share this news on your own website, go ahead, but please link back here. Thanks! 🙂
Photo Credits: Latrell G., MyBroadband, Nigeria Communications Week, Carolyn Coles, Uberpeople.net, ImproVLOG, Uber blog, Helen in Wonderlust, Tanzania Today